Sotheby's has picked a corker of a collection to lead its Hong Kong wine auctions this spring.
The extraordinary haul, which comes from the cellar from a single collector, will be offered in a dedicated live sale on April 2. The auction, titled Ethereal Cellar: Pinnacle of Provenance and Connoisseurship, consists of 583 lots (or some 3,600 bottles) and is expected to bring in US$3.5 million (HK$28 million).
Representing the pinnacle of fastidious collecting, the trove of rare vintages was amassed over many years and spotlights France's most famous producers. Only the rarest, most iconic bottles from Burgundy, Champagne, and Rhône made the cut and have been subsequently stored at Octavian in the U.K.
"The joy was always in the discovery and once I had set my sights on the bottles and vintages for my cellar, the integrity of the provenance was paramount," the anonymous owner said in a statement. "Keeping these wines in pristine condition once they were in my possession was just as important, whether for my own pleasure in drinking them or when considering their future journey."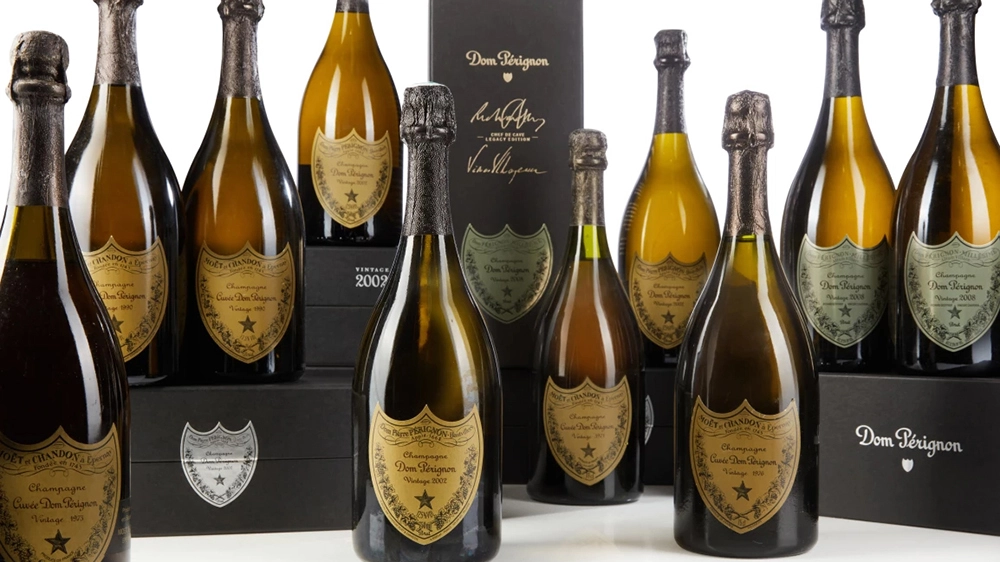 The 312 lots of Burgundy on offer were sourced almost exclusively from the region's renowned Grand Cru vineyards. Of that, 85 lots are prized Domaine de la Romanée-Conti vintages from 2001 to 2015. The highlight is a 14-bottle assortment from 2010 and a 13-bottle lineup from 2015 (pictured top) that are both expected to hammer down for between US$57,400 and US$76,500 (HK$450,000 and HK$600,000). There are also 38 lots of coveted La Tâche up for grabs.
If you're not a fan of DRC, there are a number of cuvées on offer from Champagne's landmark houses. Think sought-after Krug and Dom Pérignon vintages dating back to the 1970s. In addition, the sale will feature some stellar Chardonnay from the biggest name in white Burgundy and a select handful of gems from the northern and southern Rhône.
The best part? Wines from the collection will be served to registered bidders in the saleroom at the Hong Kong Convention and Exhibition Center. Whether you win or lose the bidding war, you're guaranteed some premium plonk.