Occupying a secluded address off a private lane, invisible from the street, are four three-storey homes that exude elegance; in fact, when Nicole Kidman stayed in Hong Kong in 2021, she chose one as her residence, describing it as a "beautiful property". Surrounded by half-century-old Podocarpus macrophyllus (羅漢松)—a symbol of auspiciousness, longevity, and prosperity— the luxury abodes are perched high but just beneath the fog line, allowing unhindered views over Victoria Harbour that unfold like a story every day.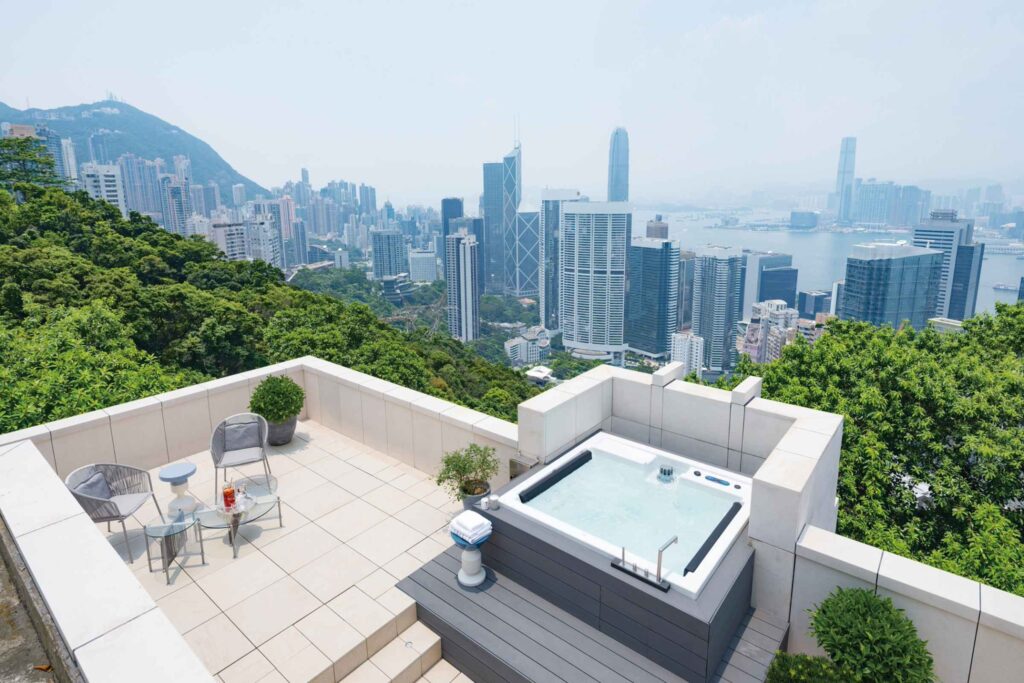 Each of the four houses is addressed by its own name—Carlyle, Avalon, Napier, and Webster. Spanning an expansive 346 to 440 square metres (3,722 to 4,740 square feet), each comes fully equipped with four to five en-suite bedrooms, a private pool, private lift, garden, rooftop, and parking space—the largest also comes with parking space for up to 10 cars in its basement. As for security, the estate's own Close Protection Officer rooms provide a base for dedicated security teams.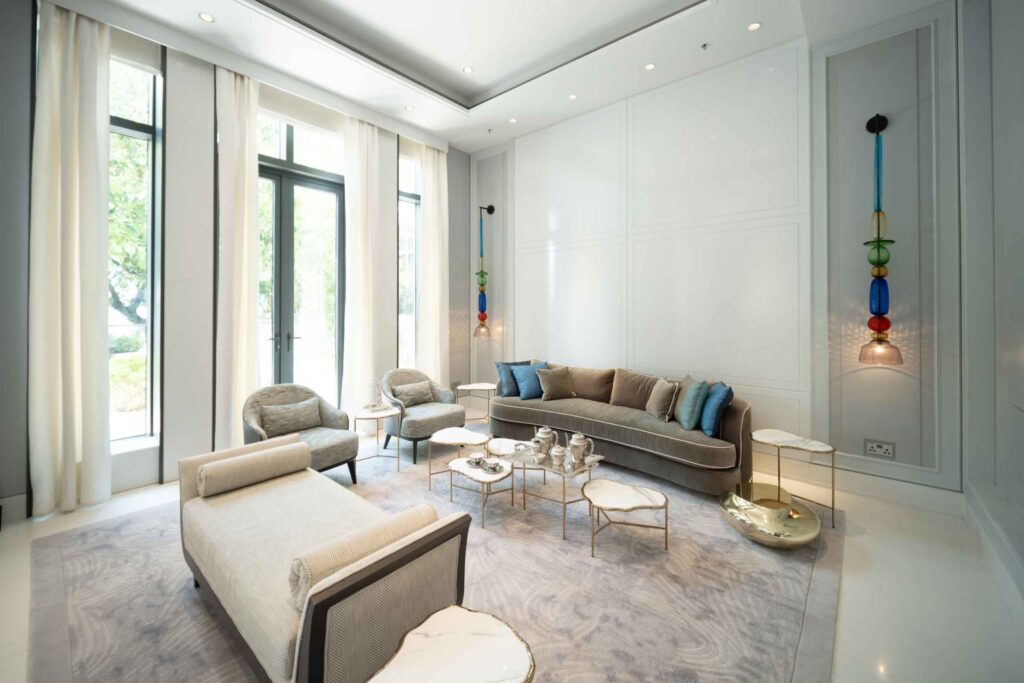 In an ode to Art Deco, each house is crafted with striking geometry and verticality, clad in cream-coloured limestone and with a generosity of space within. The sense of spaciousness is further accentuated by high ceilings and large windows that bathe rooms in natural light to create grand, airy yet intimate spaces. Interiors have been elegantly crafted by leading architects and designers, with Carlyle and Webster also replete with custom furnishings while Avalon and Napier remain blank canvases. All are just waiting for your own personal touch.
Images courtesy of The V Group.