Instant gratification shoppers can now browse rare art pieces and luxury objects that are available for immediate purchase on Sotheby's online store as the auction house is expanding its "Buy Now" offering into Asia.
Inaugurated in 2020, Sotheby's "Buy Now" initiative enables collectors to buy and sell beyond the traditional auction calendar, offering year-round access to exceptional fine art and decorative objects. All items listed are available for instant purchase at a variety of fixed price points.
The expansion of "Buy Now" into Asia is a response to the growing demand from new and existing collectors in the region. According to Sotheby's, collectors from Asia have accounted for over a quarter of all sales so far this year. Across Sotheby's core luxury auctions, they also constitute the highest proportion of global spend (40 percent), with the largest percentage of buyers in streetwear and modern collectibles (57 percent), handbags and accessories (34 percent), and watches (33 percent).
To celebrate the further expansion of "Buy Now" into Asia, Sotheby's is staging a two-week exhibition in Hong Kong from 3 to 16 December. The three-dimensional expression of the "Buy Now" digital experience, Sotheby's En Route, showcases more than 50 of the rarest and most exceptional handbags from Hermès, Chanel, and Louis Vuitton (and buy them immediately if they catch your fancy, of course). The exclusive handbag collection includes a matte white Niloticus Crocodile Himalaya Birkin 30, a limited-edition Menthe Swift and Osier Wicker Birkin 25, and a black quilted lambskin Mini CC in Love Heart Belt bag.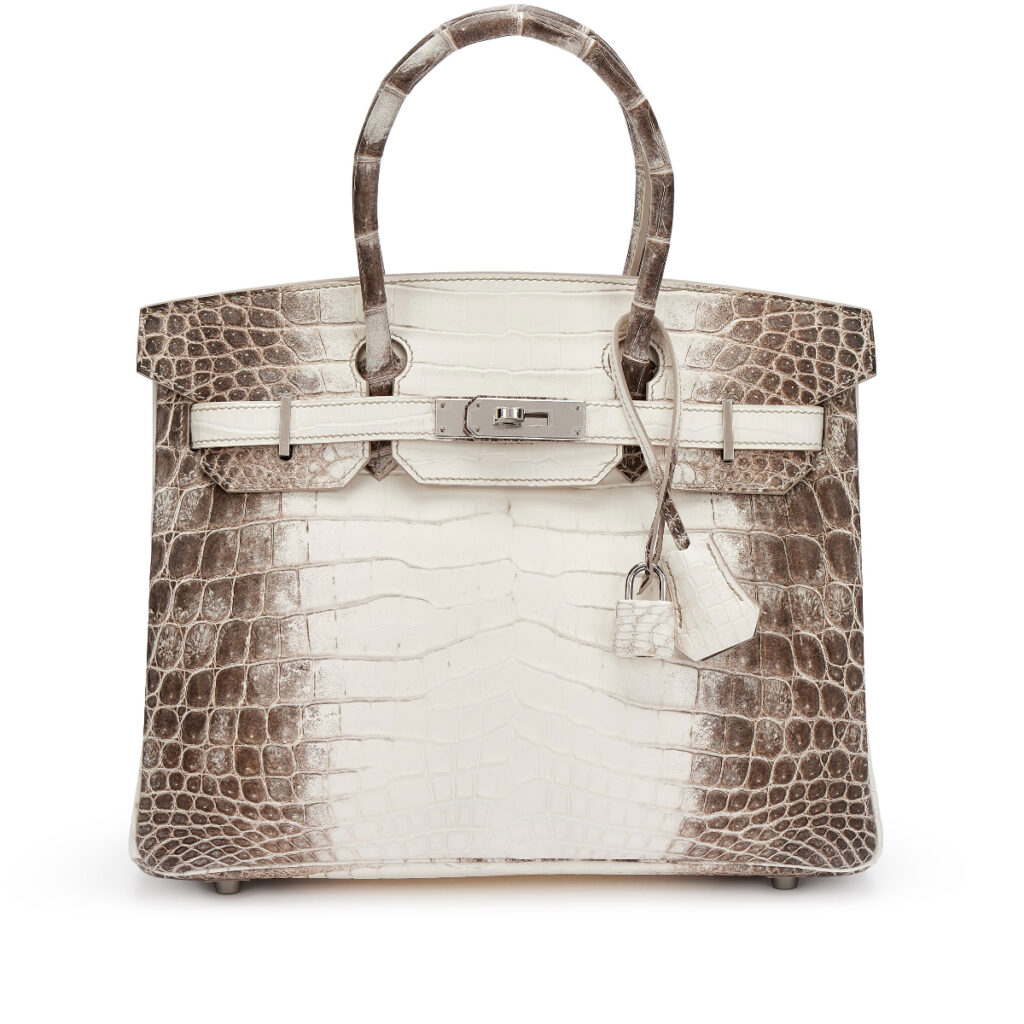 "Usually these much-desired objects would only be available to a handful of bespoke clients worldwide," says Jean Qian, managing director of Sotheby's, China. "Many of the pieces that we will be presenting in Hong Kong are new releases or have never before been exhibited to the public. We hope to present a curation of rare collectibles that resonates with local Hong Kong collectors, and to continue to elevate the experience of collecting in the city and beyond."
Following the exhibition in Hong Kong, Sotheby's "Buy Now" initiative will further expand to the Chinese mainland in 2023.
All images courtesy of Sotheby's
Sotheby's En Route
3-16 December 2022
Pacific House, 20-20B Queen's Road Central, Central, Hong Kong