In the northern regions of Kowloon, you'll find the secluded and serene Beacon Hill. Covered by lush greenery, the coveted neighbourhood overlooks the Kowloon Peninsula on one side, and Hong Kong's famed and iconic skyline across Victoria Harbour on the other.
The latest to claim this grand address is Mont Verra, a rising jewel standing high on the horizon. Its location comes with historical context; nearly a century ago, residents of May Road and Tregunter Path in Mid-Levels on Hong Kong Island called their homes the "Dress Circle," alluding to having the greatest view in the city. Today, a new "Dress Circle" has emerged on Beacon Hill as Mont Verra is now considered the pinnacle of prestigious living in the region with exquisite, panoramic views like no other.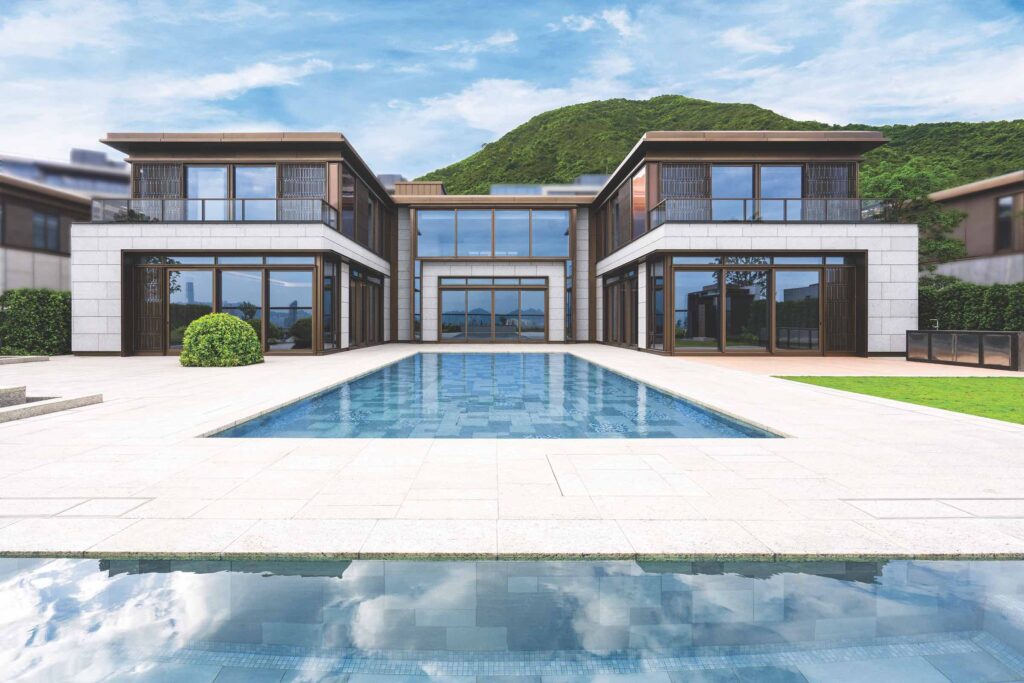 Comprising of five towering buildings and three expansive mansions, Mont Verra is an enduring statement on living life at the apex of luxury. A rarity in Hong Kong, these stately properties come with the privilege of space; most apartment units and garden units span over 4,000 square feet, and most penthouse simplexes and penthouse duplexes span over 8,000 square feet.
At Mont Verra, the pinnacle of luxury homes is redefined with its 64 accommodations. Taking centre stage are three large and luxurious mansions, each boasting an expansive area in excess of 11,300 square feet, with a private carpark in the basement, and spacious gardens. The homes embody generosity of space. Each residence features a versatile layout with a variety of different functional areas spanning two storeys. Relax in the entertainment room, stretch out in the outdoor swimming pool, sit down for a warm gathering in the family hall, or throw a barbecue party in the spacious backyard.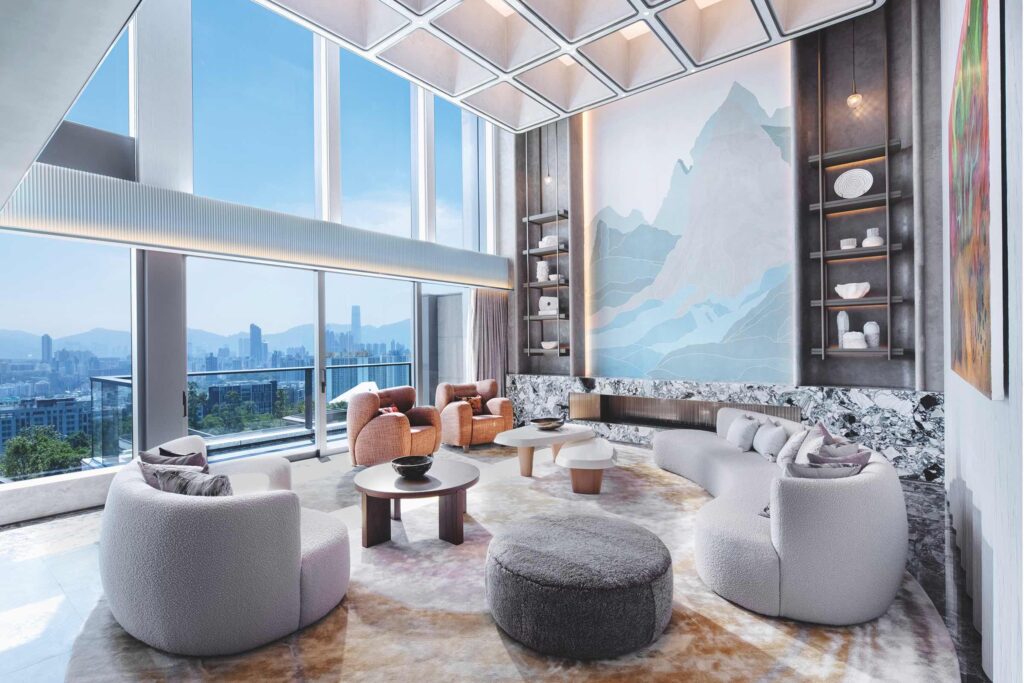 Embracing the three mansions, five towers housing the remaining 61 residences, including five penthouses that come with their own private lifts, and a dedicated lift lobby for added privacy. Cavernous interiors, high ceilings, floor-to-ceiling windows, and state-of-the-art amenities are what characterise these sumptuous residences. Together, they contribute to the creation of a splendid space, while a connecting oversized balcony brings in the mesmerising cityscapes and verdant surroundings for residents to revel in.
All images courtesy of Kerry Properties.