An exceptional necklace is set to take centre stage of Christie's Hong Kong's upcoming Magnificent Jewels autumn live auction in late November.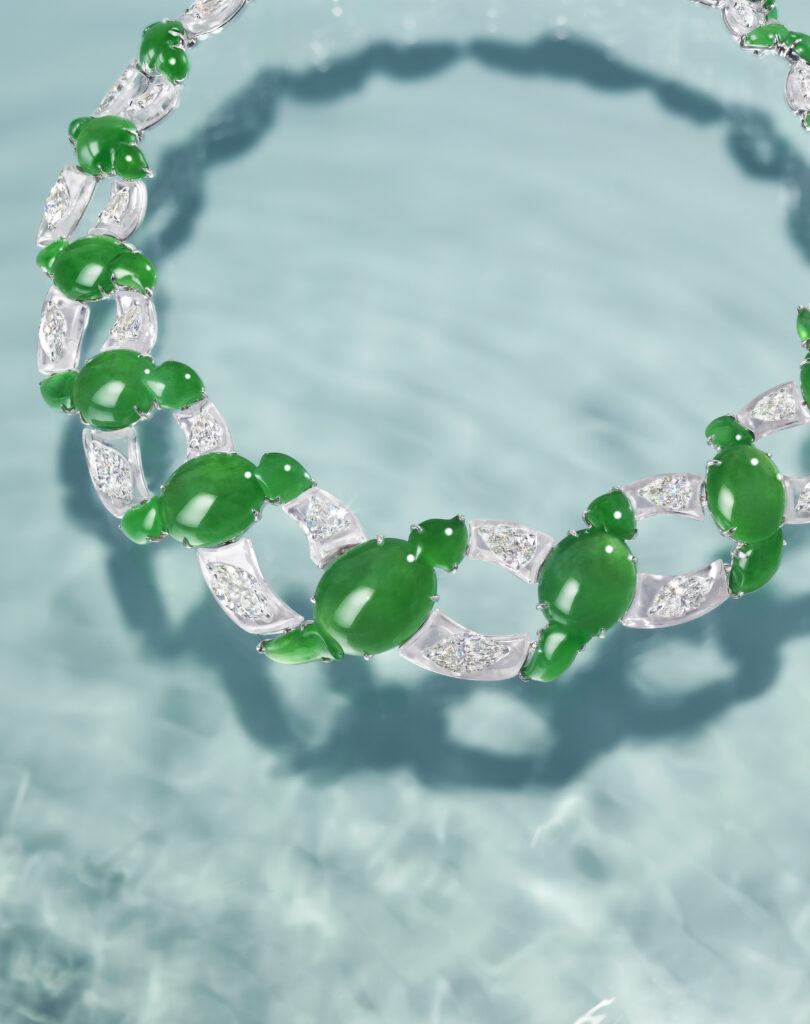 The necklace, "Sparkling Waves on a Verdant Sea," is expected to go under the hammer for between HK$20 million and HK$30 million. Its 22 cabochons and 44 accompanying jadeite claws were all cut from "The Treasure of Myanmar"—a rough jadeite whose pure and translucent white ground suffused with numerous thick, vivid green veins make it one of the most distinctive of all rough jadeites discovered in Myanmar in the 21st century.
Inspired by the material's translucency, Edmond Chin of Etcetera crafted a piece reminiscent of twisting wave; the purest diamonds are inlaid into white sapphire, alternating with the brilliant green cabochons, with 44 jadeite claws commissioned as support for the main stones as a final touch, further enhancing the impression of undulating waves and movement.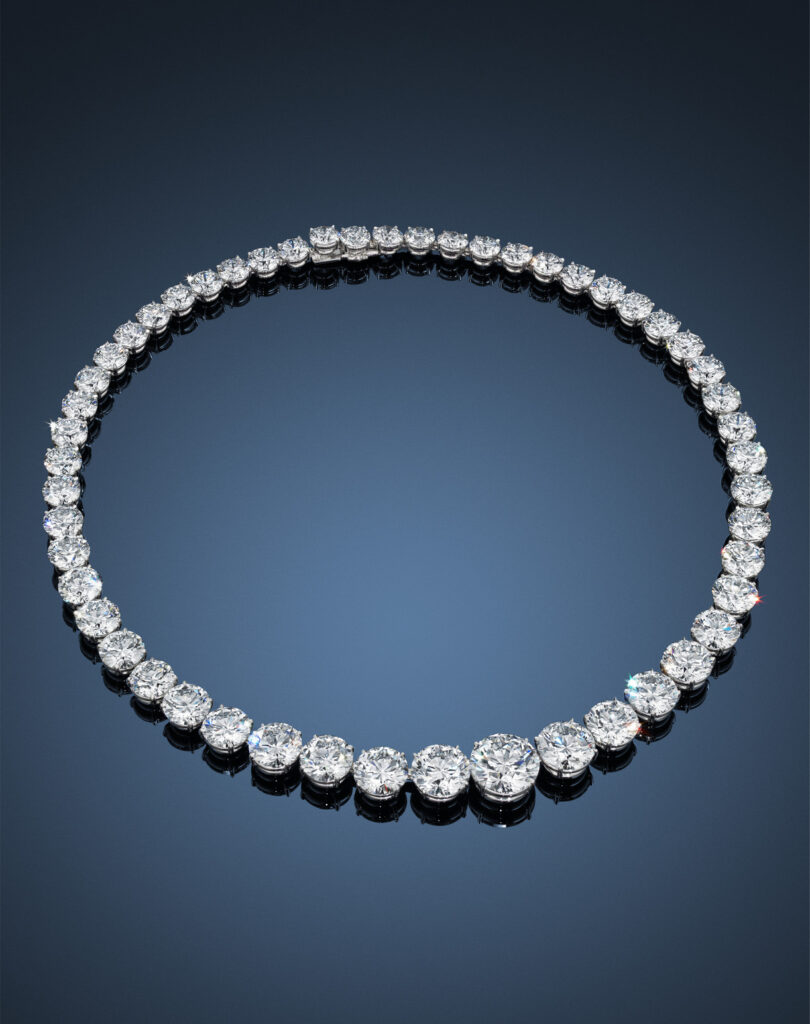 Another highlight is an exquisite diamond rivière necklace, made up of 52 D colour, flawless to internally flawless clarity diamonds of quality ranging from 7.14 to 1.07 carats with excellent cut, polish, and symmetry. Estimated at between HK$38 million and HK$58 million, the 104.84-carat necklace is considered to be of an extremely rare quality and is regarded as "one of the finest and most exquisite rivière necklace one can expect to find in the market."
The auction will see an impressive selection of more than 130 lots in total, encompassing radiant coloured and colourless diamonds, impeccable jadeites, exquisite rubies, emeralds, sapphires, and more.
A public preview of the pieces, available by appointment, will be held from 15–18 November at Christie's Hong Kong office in Alexandra House in Central, and also from 25–28 November in the Convention Hall of Hong Kong Convention and Exhibition Centre, where the live auction will take place on 28 November.
UPDATE (As of 6 December 2022)
The "Sparkling Waves on a Verdant Sea" necklace fetched HK$22,050,000; while the 104.84-carat necklace was sold for HK$46,050,000.
All images courtesy of Christie's Hong Kong