It was apparent early on that the Macallan's Distil Your World New York Edition was going to cost collectors a pretty penny. Limited to just 1,000 bottles, the whisky was originally priced at US$4,300 (HK$33,754) but ended up selling for quadruple that online. The scotch hit staggering new heights over the weekend, though.
A special Single Cask Edition hammered down for US$250,000 (HK$1.96 million) at Sotheby's New York on Friday. The bottle, one of two only created by the famed distillery, attracted 68 bids before it was sold to a private collector from Asia for triple the pre-sale estimate. The second bottle will be kept safely in the Macallan archive.
To recap, this is the second release in the Macallan's Distil Your World series. The first highlighted the tastes of London, while this expression captures the flavors and smells of New York City. Macallan whisky maker Polly Logan traveled to Big Apple and worked with culinary heavyweights the Roca Brothers to develop the tipple. She said she was inspired by street foods like "sweet candy, waffles, peanut brittle, chocolate and pecans."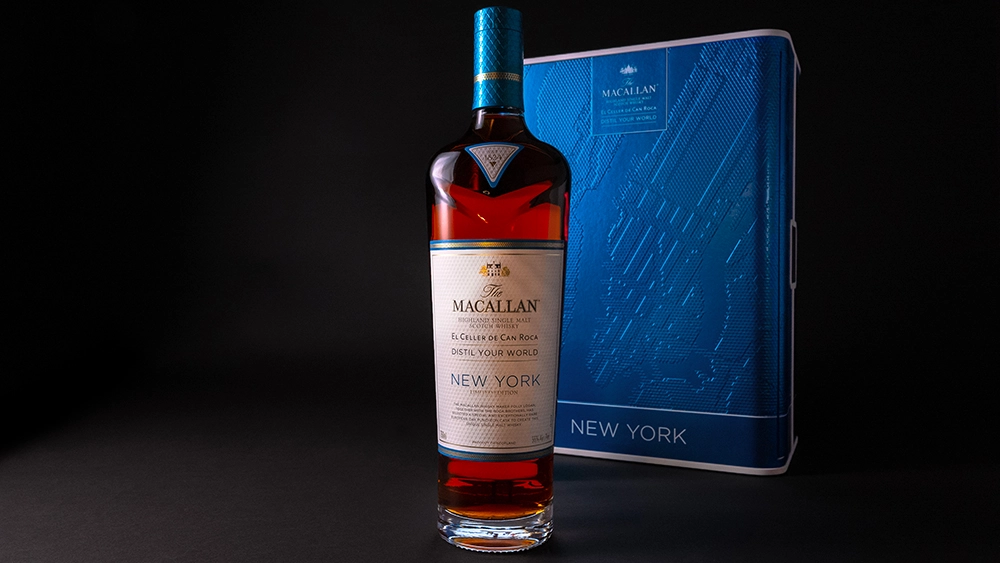 The original spirit was assembled with a combination of six sherry-seasoned European and American oak casks. (The age of each cask was not revealed.) The Single Cask Edition from Friday's auction, meanwhile, was created using a sherry-seasoned European oak puncheon from 2002.
Both whiskies deliver notes of apple and citrus on the nose, flavors of dark chocolate, burnt orange and cherry syrup on the palate and a hint of spice on the finish. The Single Cask Edition also promises a new taste of sweet candy and a hint of cherry blossom.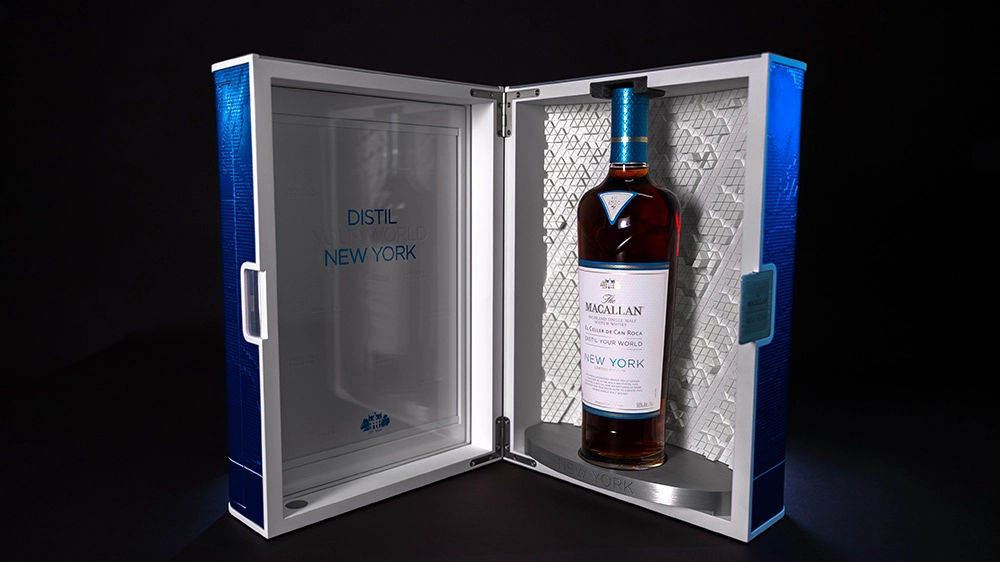 All bottles come housed inside a presentation box with an aerial map of New York City engraved on it and a book detailing the inspirations behind the whisky. This particular bottle also came with a luxe dining experience at El Celler de Can Roca—that's the Michelin three-star restaurant owned by the aforementioned brothers—for the lucky collector and three guests.
Although US$250,000 (HK$1.96 million) is quite a hefty chunk of change, the auction was for a good cause: Proceeds of the sale will benefit ChaShaMa, a nonprofit based in New York City that nurtures artists by transforming unused real estate into affordable work and presentation spaces. That's certainly worth raising a glass of whisky to.