Michael Jordan set a number of records throughout his career. Now his sneakers have, too.
A pair of the basketball legend's Air Jordan 13s hammered down for US$2.2 million (HK$17.27 million) at Sotheby's on Tuesday to become the most expensive sneakers to ever have sold.
The kicks in question were worn by Jordan during his momentous final season with the Chicago Bulls (a.k.a. "The Last Dance"). He sported them in Game 2 of the 1998 NBA Finals in which he famously scored 37 points and brought his team to victory over the Utah Jazz. The sneakers were actually the last pair of Air Jordan XIII Breds (shorthand for "black and red") that "Michael would ever lace up in an NBA game," according to the auction house.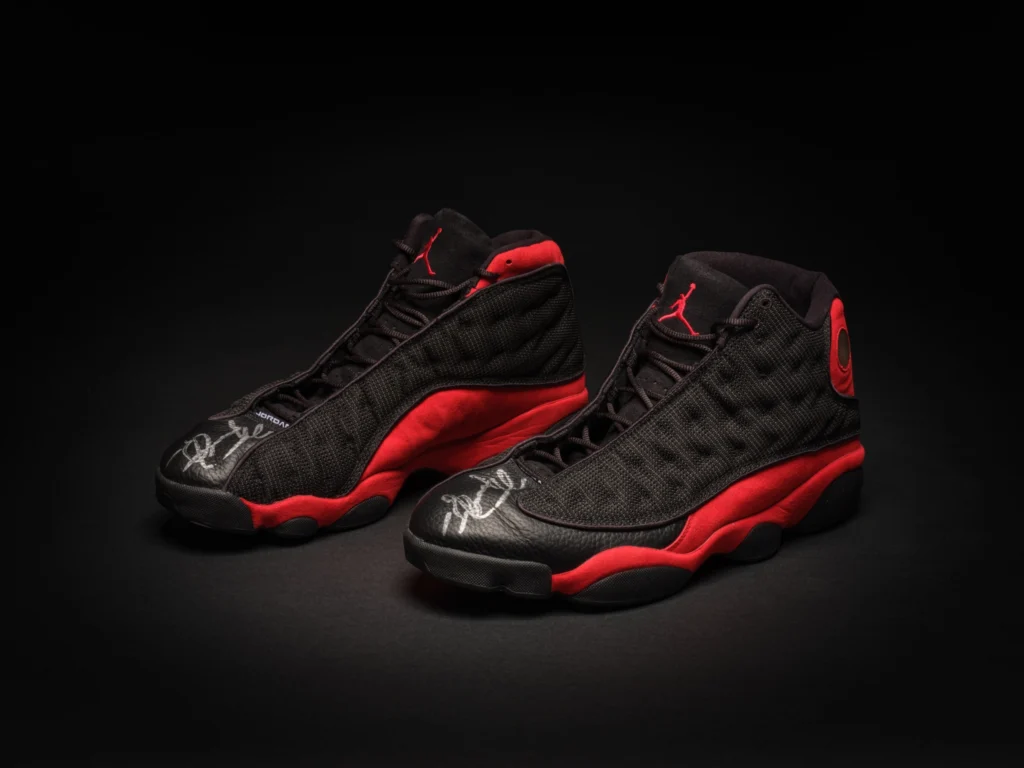 Originally expected to fetch between US$2 million (HK$15,699,900) to US$4 million (HK31,399,800), the Jordans only cleared the low estimate by US$200,000 (HK$1.6 million). Still, the final price was enough to cement them in footwear history. The record was previously held by a pair of Kanye West's Nike Air Yeezy 1 sneakers that sold privately for US$1.8 million (HK$14,129,910) through Sotheby's in 2021. The previous auction record, meanwhile, was set by a pair of Michael Jordan game-worn Nike Air Ships that achieved US$1.5 million (HK$11,774,925) at Sotheby's in 2021.
"Today's record-breaking result further proves that the demand for Michael Jordan sports memorabilia continues to outperform and transcend all expectations," Brahm Wachter, Sotheby's head of streetwear and modern collectibles, said in a statement.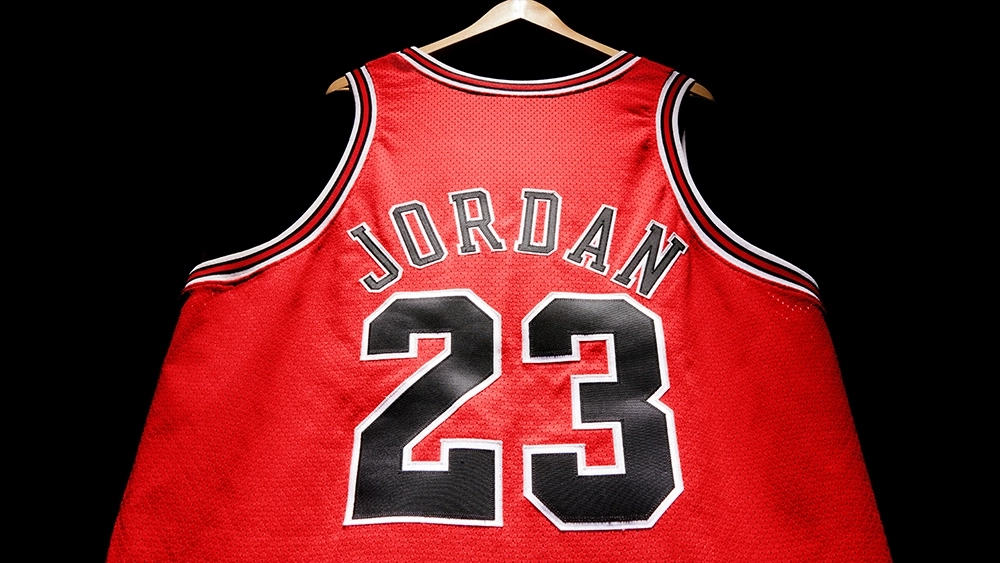 Indeed, a "Last Dance" jersey that Jordan wore in Game 1 of those fabled '98 finals realized a mind-boggling US$10.1 million (HK$79,284,495) at Sotheby's in 2022. It is the most expensive piece of game-worn sports memorabilia to ever be sold at auction. It's also the most valuable basketball jersey to ever be auctioned and the priciest piece of Michael Jordan memorabilia ever sold.
The world's love for the GOAT has certainly resurged over the past few years. In 2020, Netflix released The Last Dance docuseries that chronicled Jordan's legendary rise in the NBA, specifically the 1997-1998 season during which these Air Jordans were worn. On top of that, the newly released Air details his path to being signed by Nike. We can probably expect more bonkers memorabilia sales, then.