Two horological masterpieces are heading to auction next month—and both of them were made by the same talented watchmaker.
Sotheby's announced this week that it will offer two significant watches made by Roger W. Smith, a student of the late watchmaking master George Daniels, during part one of its annual Important Watches sale on November 5. Smith made the first one, a white-gold edition from Daniels's coveted Millennium series, while he was still working for Daniels in 2001. Smith later came back to work with Daniels to produce the yellow gold Co-Axial Anniversary watch and completed it in 2012—a year after Daniels's death.
Daniels, widely considered the most accomplished and influential horologist of the past 250 years, took Smith under his wing as an apprentice. He tasked Smith with helping to produce the Millennium series, a celebration of Daniels's now legendary co-axial escapement, an innovation that led to more accurate mechanical timekeeping. The final model became Smith's own personal watch for close to a decade, before he sold it to a collector in 2008.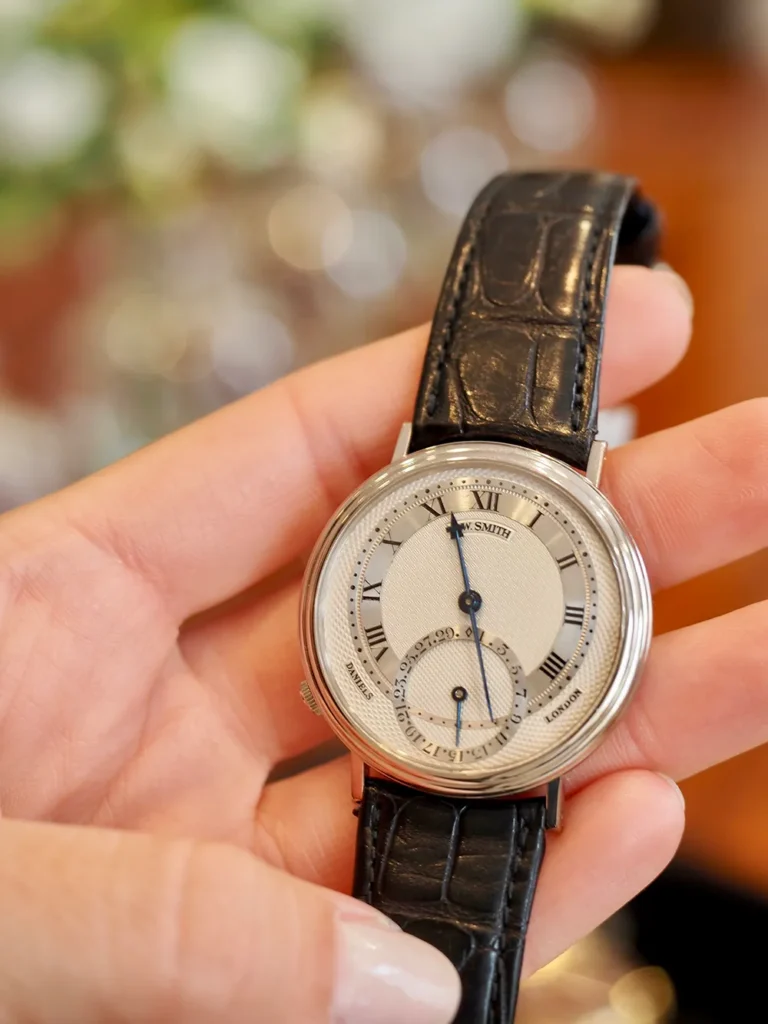 Smith asked Daniels to include his name on the dial, making it not only double-signed but also the first wristwatch to bear the Roger Smith brand name. He was also authorized to have his full name on the caseback along with the last two digits of the year of completion. Sixty watches were made for the Millennium series, excluding one prototype that became Daniels's go-to timepiece. Fifty-three of them were made in yellow gold and seven in white gold, including the last series model, seen above, which is now estimated to sell in excess of US$1 million (HK$7.82 million) at auction.
The esteemed lot will land at Sotheby's alongside Daniels's first co-axial anniversary watch, finished in 2012. Daniels commissioned Smith to work on the series in 2010. The result was the first and only time Daniels signed a watch he didn't create himself. It included a single-wheel version of Daniels's original double-wheeled co-axial escapement—which Smith developed just before taking on the commission—plus, a new British movement made just for the series.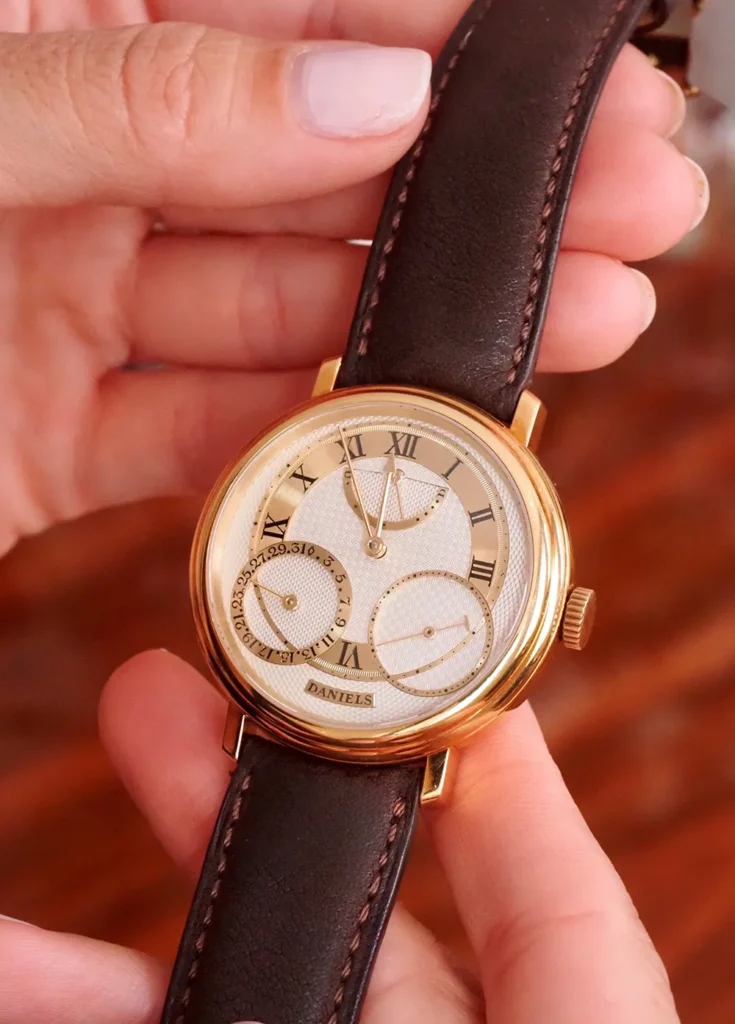 The Co-Axial Anniversary watch series was slated to have 47 watches altogether. It spans 35 yellow-gold editions (including the first made that could sell in excess of US$546,000/HK$4,269,947), plus four white gold models and another four in red gold. Smith is still making the final models on behalf of Daniels, who died in October 2011. "These two watches hold so many memories and represent so much of my early career and my relationship with George Daniels, the mentor who was, and continues to be, such an inspiration to me," says Smith in a statement. "They are the perfect bookending to my story with George."
Place your bids on the important pair of watches at Sotheby's Important Watches: Part I auction in Geneva on November 5.