Watch collectors, gather 'round. An ultra-rare timepiece designed by British watchmaker Roger W. Smith—one of the first models he created before entering serial production—is headed to auction.
At age 22, the horologist presented George Daniels, a renowned English watchmaker, with his first handmade pocket watch in hopes of securing an apprenticeship. He was advised by Daniels to start over, claiming the piece looked more handmade than "created." Smith spent the next five years perfecting the pocket watch before approaching Daniels again. Upon inspection, Daniels told Smith, "You are now a watchmaker" and made Smith his only apprentice thereafter. Now, over two decades later, Smith's second pocket watch is expected to sell for more than US$1 million/HK$7.85 million at auction.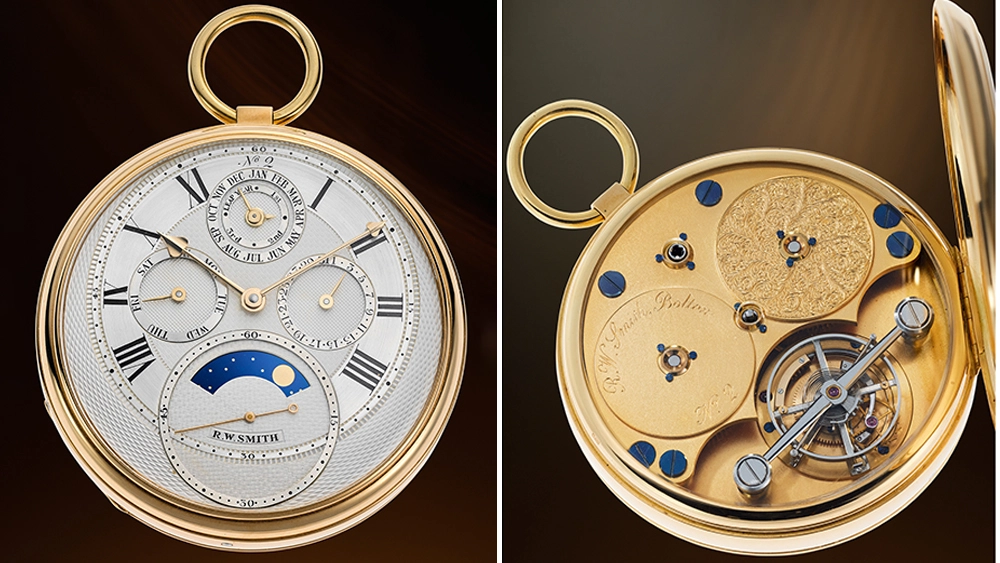 Set in a 66.5 mm case crafted from 18-karat gold, Pocket Watch Number Two will take bids at Phillips's The New York Watch Auction: Eight on June 10 and 11. Before the sale, the historically significant timepiece—created between 1992 and 1997—will embark on a global tour stopping in London, Singapore, Los Angeles, Geneva, and Hong Kong. It represents Smith's landmark achievement and the cornerstone of the 21st-century English watchmaking renaissance. With more than a handful of unique features, it's worth bidding on for more than its name.
Smith used four types of engine-turning are to decorate the pocket watch, demonstrating his openness to experimenting with every skill set described in Daniels's seminal book Watchmaking. The resulting surfaces include barleycorn for the outer portion of the main dial; basket weave for the seconds subdial, which also displays the moon phase complication; clous de Paris within the calendar dials; as well as a wave and trough pattern on the hours and minute subdials. The hour and second rings are straight-grained, engraved, and filled with ink. A small cartouche below the moon phase displays "R.W. Smith," and at 12 o'clock, the "No. 2" written text is engraved.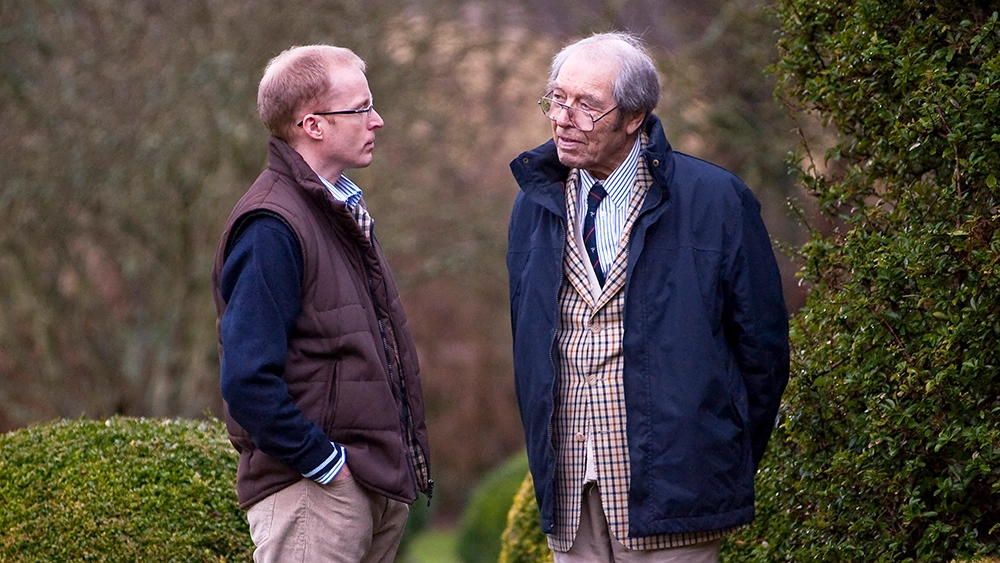 Beneath the eye-catching dial, you'll find the double barrel spring detent escapement and tourbillion carriage. There is no anglage or Côtes de Genève set on the movement, as compared to what you may find in Swiss-made watches. Instead, the movement is crafted from a single brass plate that was first given a distinctly English finish called "frosting" and then immersed in an acid bath and gilded. The finishing of the edges is also straight, rather than curved, and the winding mechanism is hidden, so that when you open the watch to view the movement, you'll only see its most unique components.
"The painstaking, years-long creation of Pocket Watch No. Two is a testament to one man's absolute focus and perseverance in the pursuit of his chosen trade," says Paul Boutrous, Phillips's head of watches, Americas in a statement. "It is without any doubt, one of the most important and impressive timepieces made by any contemporary independent watchmaker or brand, and consequently one of the most important watches in the world."
Pocket Watch No. Two will make its public debut during the London Exhibition of The New York Watch Auction: Eight from April 13 to 16, with a special panel discussion featuring Roger Smith. You'll then be able to catch a glimpse of the timepiece from L.A. to N.Y.C. on dates between April 25 and June 9.