Klissarov Design is taking superyacht toys to new heights.
The French design studio has developed a new electric vertical take-off and landing (eVTOL) aircraft concept specifically for the marine industry. Christened Acro, the ultra-light craft can be used to transport one seafarer to and from motherships or ports. It can also be used to explore more remote destinations beyond the waves.
Based on next-gen cycloidal rotor technology, the propulsion system allows for full 360-degree thrust vectoring. As a result, the eVTOL will have exceptional maneuverability and stability. In fact, the studio claims it will be able to land on yachts in even the most challenging conditions. Furthermore, the craft's compact design means that it will not require a traditional helipad for landings. Instead, it will be able to touchdown on any regular old deck.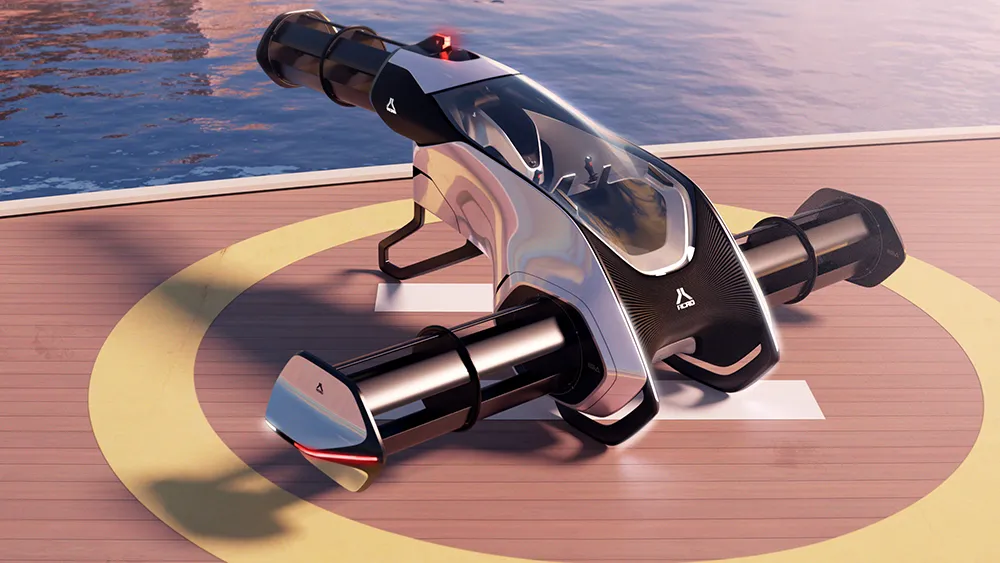 Acro will be a clean and quiet flier, too. The electric motors emit very little noise and pollution. It sounds as if getting juice will be relatively easy, too, with an integrated "dock-in" charging point located at the bottom of the craft.
As for the controls, Acro will be equipped with dual joysticks (no pedals required) and two screens for enhanced visibility. It will have several different flight modes, including AI-assisted "Acro" mode. There is also an emergency ballistic parachute at the top if all goes awry.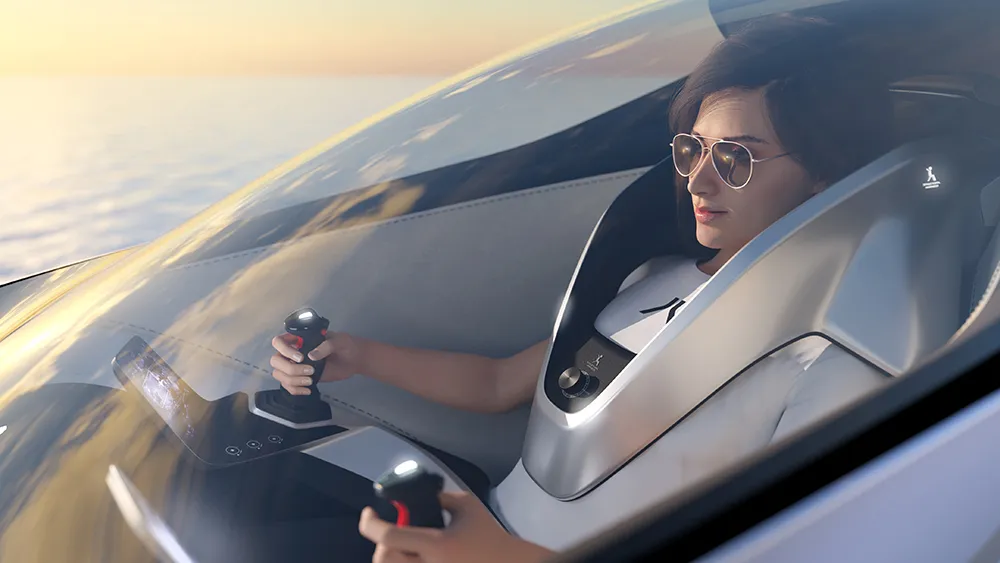 Inside the cabin, the molded seat ensures the pilot is plenty comfy while flying. There is also a structural harness to keep the flier nice and secure in the skies.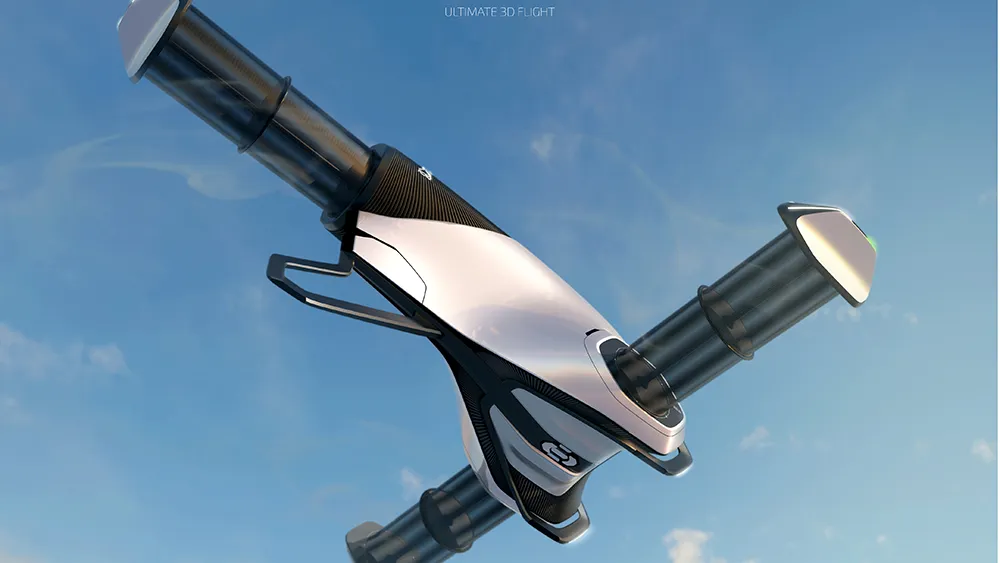 The studio says Acro aims to fulfill the growing desire for new thrills and adventures in yachting by providing an "aerobatic, fun, and emotional" flying experience. The demand is certainly there. Yacht owners are splashing out on more and more high-tech water toys, from submarines and Seabobs to surfboards and Jet Skis. Perhaps eVTOLs will be joining the garages next.