Christmas comes early for whisky lovers this year as The Macallan unveils an immersive world to celebrate the Scotch distillery's fine craftsmanship. The Macallan Experience at the Arts Pavilion in the West Kowloon Cultural District is a 4D exhibition that takes visitors through the brand's origins, the six pillars of The Macallan's single malt whiskies, the journey that sets every bottle apart, and culminates with a taste of the latest Harmony Collection.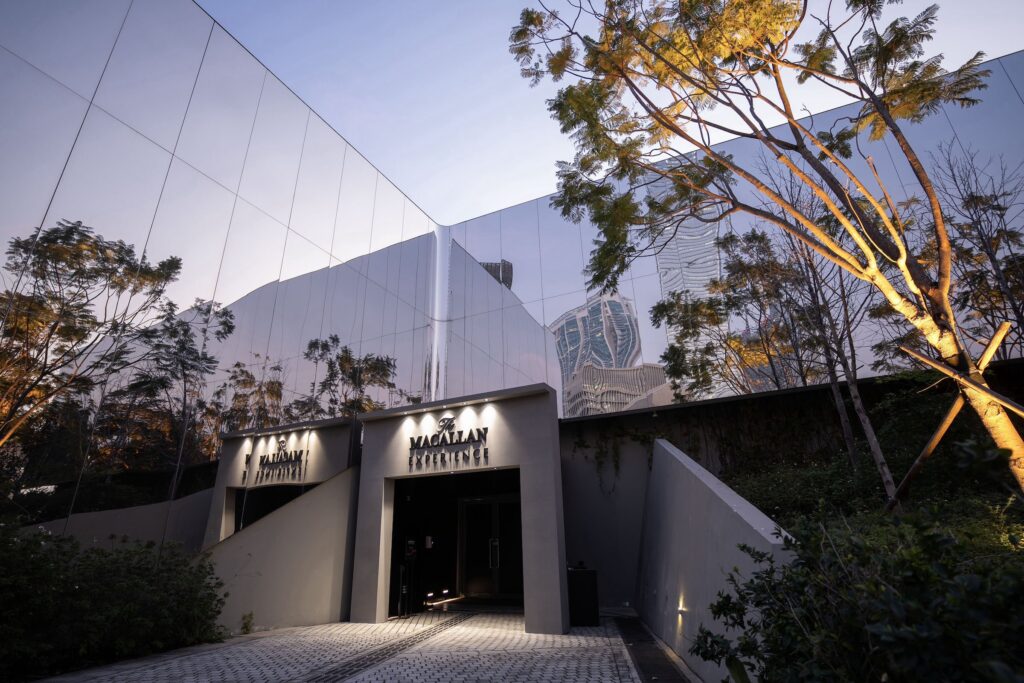 Located in the pop-up space between the Hong Kong Palace Museum and M+, The Macallan Experience itself is an exhibition steeped in history, culture, and art. Showcased across three site-specific interactive installations on the ground floor of the exhibition are the River Spey, which runs through the Macallan property; the oak forests where its famous casks are sourced; and finally, the Mobius Tree, surrounded by the full Scottish landscape of the Macallan distillery.
The rest of the exhibition moves visitors to the second floor, where they will be met with the Macallan M Collection, then the Macallan Fine and Rare Collection, which reveals the connection between the brand's history and that of our contemporary society. Guests can also view the Macallan in Lalique Six Pillars Collection, encased in delicate glass pillars that best showcase the incredible artistry and technique behind the collaboration.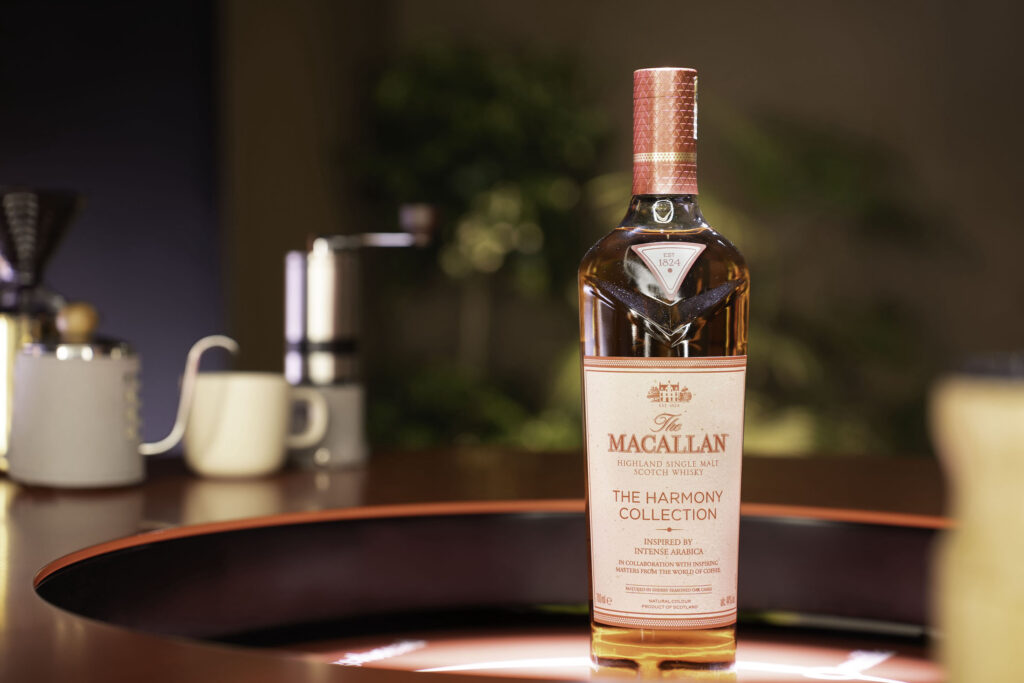 The Macallan Experience is also hosting a programme in three stages from now until 29 January 2023. On show at the opening of the exhibition was The Macallan Harmony Collection II, the single malt whisky inspired by the Ethiopian Arabica coffee bean. Visitors were offered a taste of the new release at the Macallan Bar: the skilfully prepared Tiramisu and Eskimo's Kiss cocktails.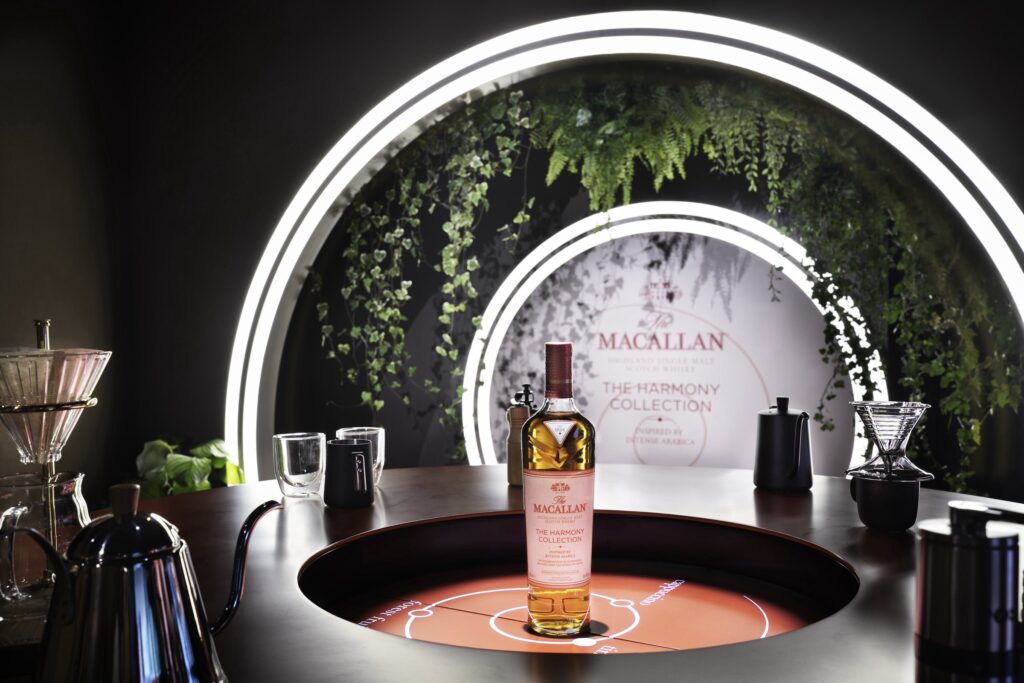 Project Leo, the second phase, reveals a short biopic detailing the life of the former managing director of The Macallan, Janet Harbinson, who crafted the immensely valuable The Macallan Fine and Rare 1926. Finally, from 11 January to the end of the exhibition period, visitors will be treated to an exclusive look into the vision behind and the original design of The Macallan Horizon, the bottle resulting from distillery's collaboration with automobile maker Bentley.
9 December 2022–29 January 2023
Arts Pavilion, Art Park, West Kowloon Cultural District, Tsim Sha Tsui, Hong Kong
All images courtesy of The Macallan.