The Big Idea: After the Rain
A familiar proverb wisps through the dew-draped highlands of Scotland: "Today's rain is tomorrow's whisky."
It's a fitting summary for a year of re-emergence from a world turned upside down. Through chaos, uncertainty, and (insert your description of choice), fine spirits across Scotland and around the world rest reassuringly in slumber, as they have done for hundreds of years, in anticipation of awakening. Which is a wonderful thing, because goodness knows we could all do with a drink.
But first, some good news for the industry. The "modern affluent" consumer predicted by Bain to represent 50 percent of all luxury spirit purchases by 2025 places heightened importance on rich experiences, diversity, and sustainability compared to the preceding generation. Responding to these demands for new codes of status, luxury, and exclusivity, producers large and small are showcasing unprecedented liquid development and innovation as they vie for the attention of this new consumer with both an appetite for discovery and a propensity to spend.
Choice, variety, healthy competition, and always something new to discover. All good so far. Yet this relentless appetite, the best liquids in finite supply, and logistics challenges that continue to plague industries the world over combine to create the perfect storm—price hikes. An inevitable headline of the year that was.
John Rhodes, proprietor of Hong Kong whisky boutique Caskells, has seen prices rise up to 25 percent over the past year. For him, it's not necessarily a bad thing: punchier price tags mean customers try something new, from a distillery with a similar style to one they know or from one that's completely different. That could be new world whisky, or even in some instances a reappraisal of the world of blend. "That works just fine for us—whisky is the perfect category for discovery. There's a lot to explore, and you can have a lot of fun on the journey," he says.
While single malt is the runaway success story, cognac continues to enjoy a renaissance and reappraisal beyond traditional festive gifting. Together, the brown spirits duo of Europe represents 84 percent of the Hong Kong palate.
Then there's tequila, the rising star. From relative obscurity, tequila is now close to a US$10 billion global category led by the influence of North America and Hollywood brand owners (take a bow, Mr Clooney). Ignore this spirit and its misbehaving cousin mezcal at your peril. The best of the two are worthy of sipping alongside the malts and cognacs we know and love.
The Balvenie
The Second Red Rose
An absolute cracker from the mind of master distiller and industry legend David Stewart, inspired by the history of Balvenie Castle. The Second Red Rose is finished in Australian Shiraz casks to create a big, powerful 21-year-old that's surprisingly subtle in oak for a liquid of such an age.
On the nose, intense ripe fruits combine with robust earthy tones, making way for sweet tropical fruits and a hint of oak. On the palate, forest fruits, principally blackberry, and stone fruit sweetness, slowly reveal a heartier oak and spicy cracked black pepper, leaving a gentle woody spice. A lingering oaky finish leaves you wanting more.
This one is a must-try for Balvenie fans, and one you'll likely need to seek out from a specialist.
Image courtesy of The Balvenie.
Gravner
Ribolla Venezia Giulia IGT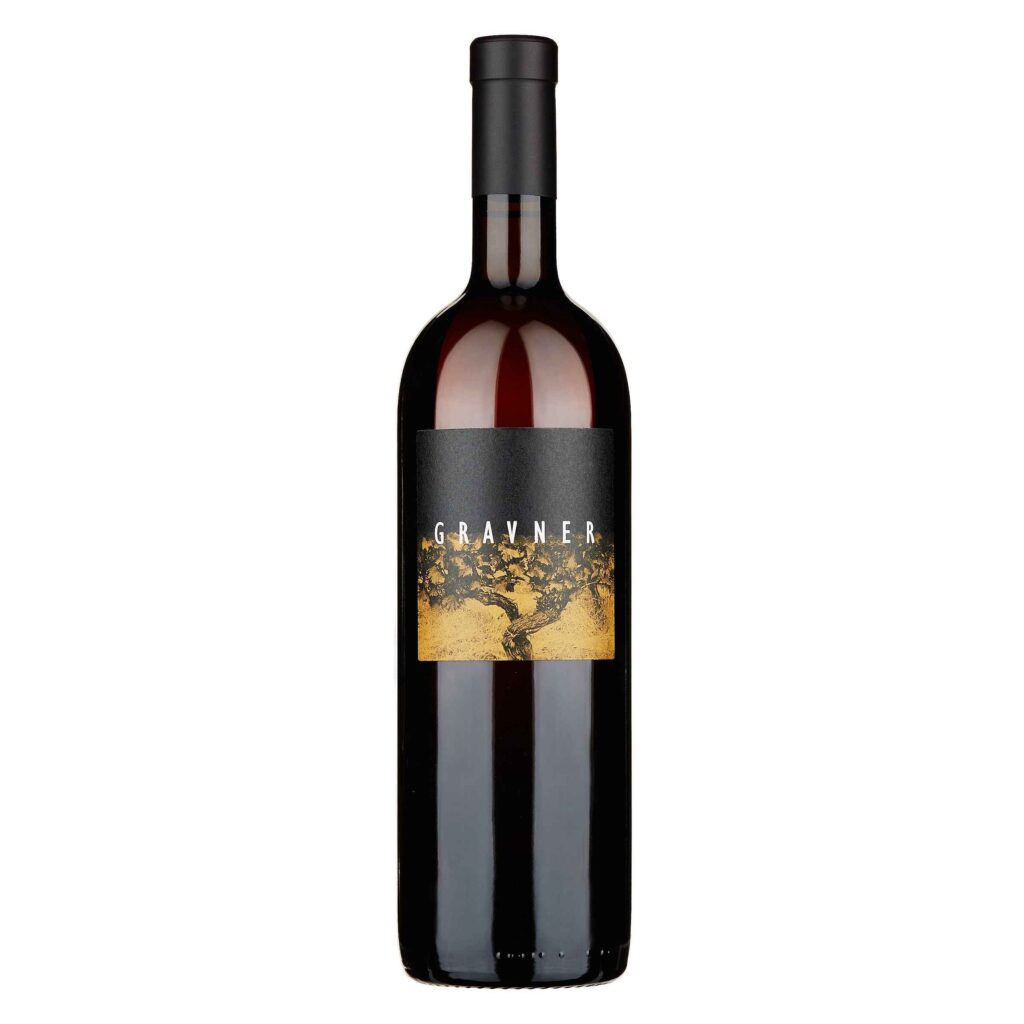 Italian Joško Gravner is considered the godfather of the modern amber/ orange wine movement, and is a leading winemaker in the Collio Goriziano region of northeastern Italy. He's known for his adoption of ancient minimal intervention methods, and of his selection it's his Ribolla bottling for which he's most famed. With around 85 percent of his 15 hectares of vines, the grape remains Gravner's focus. As such, it's ours too.
Gravner's wines are fermented in large amphorae (a vessel dating back to ancient Greece) and buried in the cellar in the traditional way, with no requirement for temperature control and little intervention in general. Following fermentation with wild yeasts, the wines are aged in oak casks of various sizes, with production following lunar phases.
The Ribolla presents with an alluring burnt orange hue. On the palate, it's powerful and somewhat dry, with a hint of citrus and a hearty toasted brioche body.
Image courtesy of Gravner.
The Lost Explorer
Tobalá Mezcal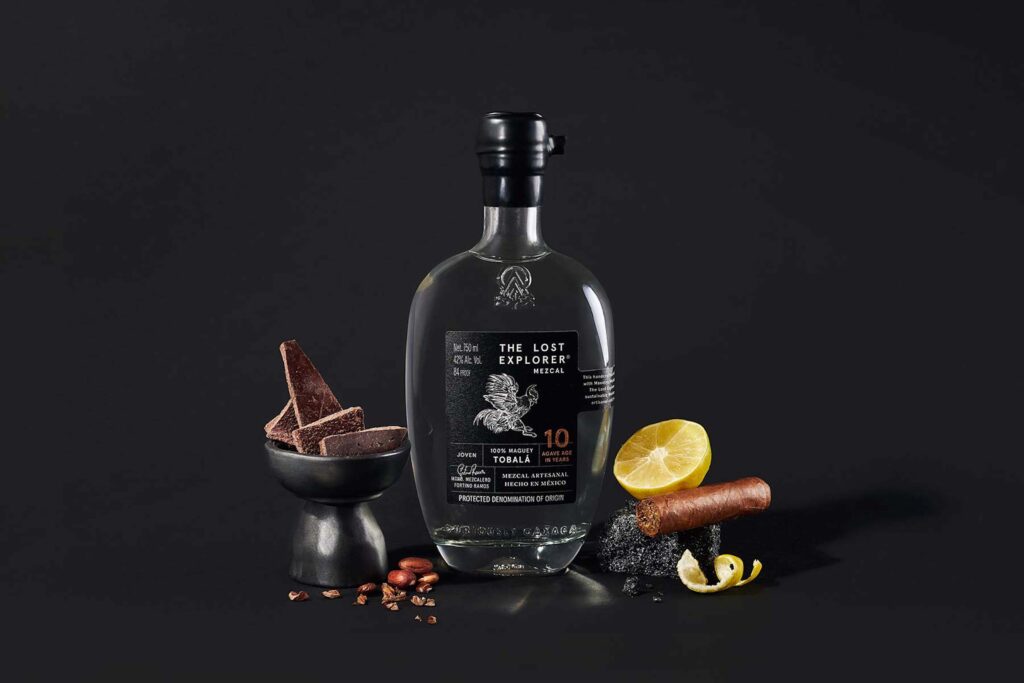 Mezcal—the school friend that your mum was always deeply wary of (now you're all grown up, you can admit she was right!). Tequila's firey, slightly troublesome half-cousin might not be for everyone, but as smoky whisky becomes increasingly popular on Hong Kong's palate, Mexico's "other" spirit is well worth a try.
Our choice? The Lost Explorer Tobalá Mezcal: a handcrafted spirit made in Oaxaca, Mexico with deep-rooted respect for age-old craft, family traditions, and sustainability.
Tobalá is an elusive wild agave that grows in arid, shaded, high-altitude canyons. It's much smaller than its more common kin, and more difficult to find. This multi-award winning expression is earthy, with hints ranging from tobacco and leather to cocoa and vanilla, and a profile that balances wood aromas and umami flavours. Lashings of vanilla on the front palate give way to a smooth, earthy finish with hints of citrus and fresh grass (a familiar trait of agave-based spirits). Created from 10-year-old agave (that's old), this is a great left-field choice for smoky whisky fans looking to make a talking point around a table of friends eager to discover a wholly new spirit experience.
Image courtesy of The Lost Explorer.
Johnnie Walker
Blue Label Ghost and Rare Port Dundas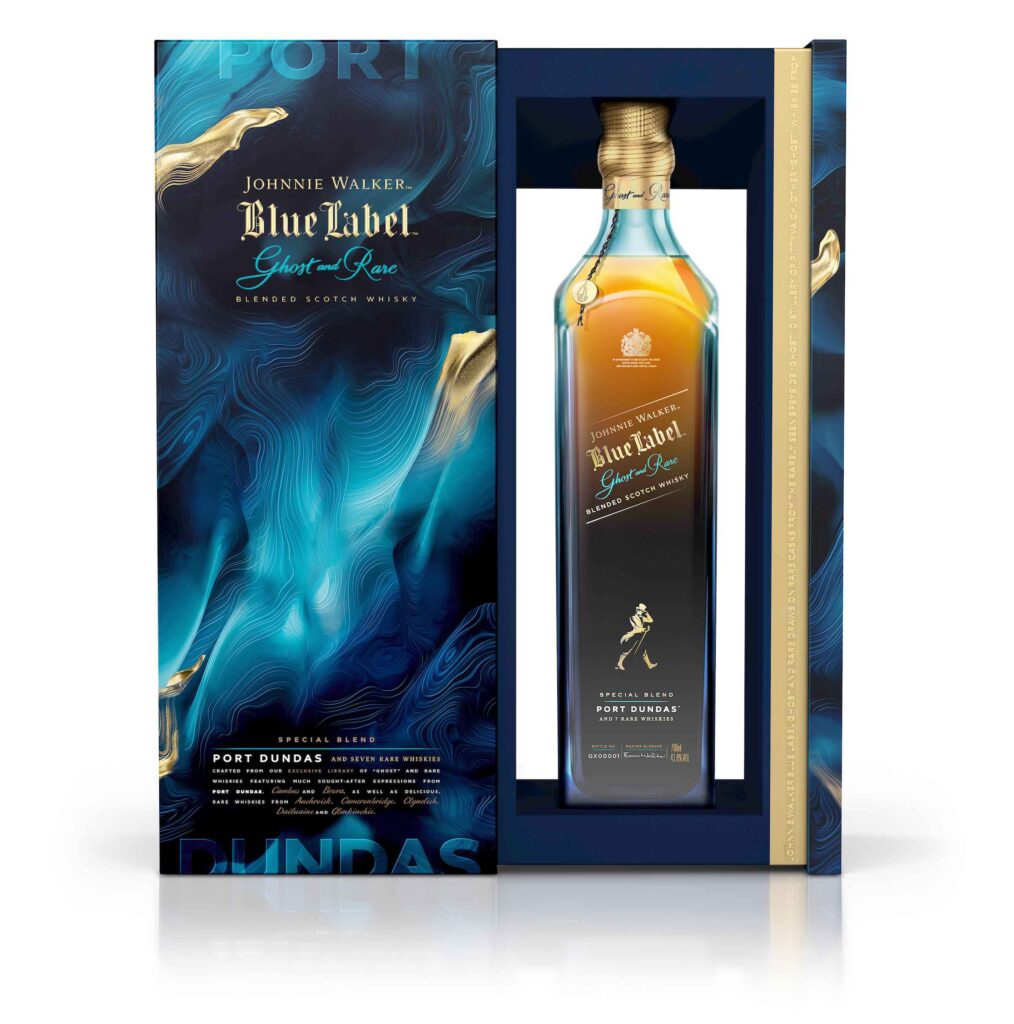 As the world's reappraisal of quality blended whisky gains momentum, this one is hot off the press and the latest in one of our favourite built collections, Johnnie Walker's Ghost & Rare series. The fifth edition continues to celebrate specific "ghost" distilleries in the Johnnie Walker stable.
Port Dundas was Glasgow's iconic grain distillery for 200 years, establishing itself as a blending powerhouse known for its distinctive sweet and delicate grain character. Silent since 2010, its finite liquid takes centre stage in this bottling. To complement its fragrant wood spice character, master blender Dr Emma Walker and her team selected two other ghost whiskies from the distilleries of Cambus and Brora to combine with other very rare iterations from five iconic distilleries. The creamy, woody notes from Port Dundas meld with the vanilla and soft smoke from Cambus and Brora. Cameronbridge and Glenkinchie reveal notes of spiced apple, alongside hints of peach and berry from Clynelish, Dailuaine, and Auchroisk.
The striding man team is also collaborating with blockbar.com by dropping 75 Ghost and Rare NFTs, featuring a physical one-litre bottle with signature by Walker; a unique digital art piece by award-winning generative AI artist Ivona Tau; and access to an exclusive virtual storytelling experience where Walker and Tau share the inspiration behind their creations.
Image courtesy of Johnnie Walker.
Domaine des Ouled Thaleb
Syrocco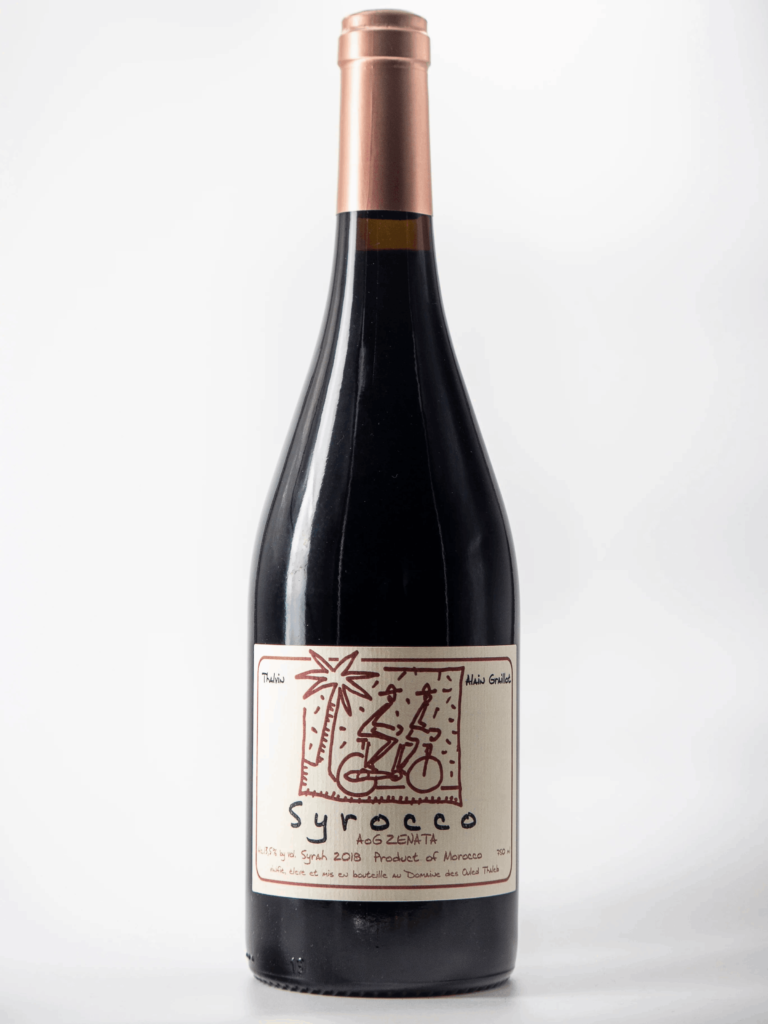 It's not just the world of football in which Morocco is making waves. Domaine des Ouled Thaleb was an established vineyard, but has been remade under legendary Rhône winemaker Alain Graillot and Morocco-based oenologist Jacques Poulain, a partnership born of a cycling trip by Graillot between Casablanca and Rabat on Morocco's western coast.
Cool evenings in the Atlantic winds, moderate altitude, and soil similar to that of the Rhône region offer the perfect microclimate for Graillot's North African masterpiece, the country's oldest winery providing Syrah and Cinsault vines for his Moroccan wines.
Syrocco is Graillot's 100 percent Syrah expression. Its label, depicting a duo riding tandem through the desert, is a nod to the origins of the collaboration. Light and aromatic, made in an old-world style with soft extraction, it's an unfussy, fruit-forward, and juicy expression perfect to pair with red meat—or a tagine.
Image courtesy of Domaine des Ouled Thaleb.
The Penfolds
2022 Collection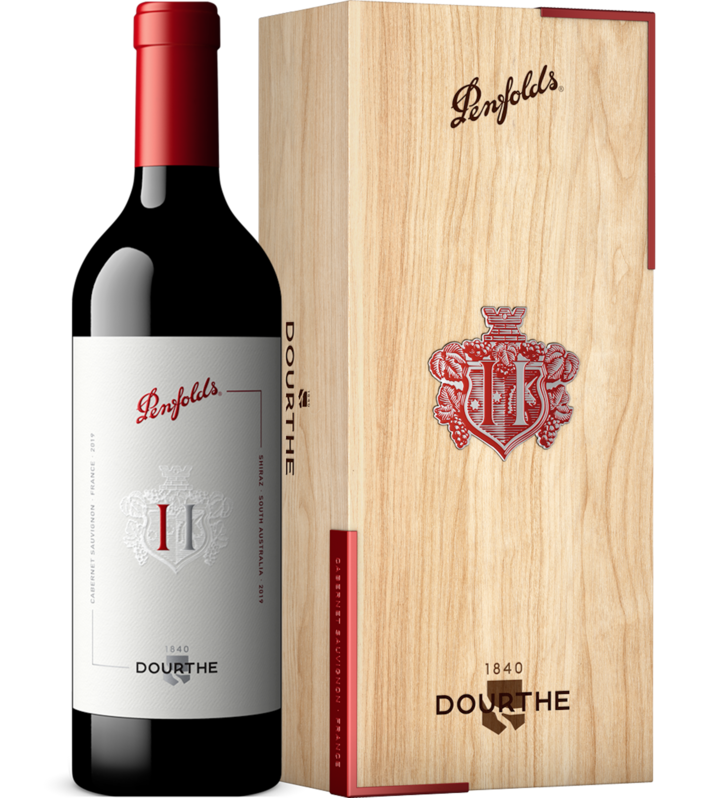 What could be better than a bottle of iconic Penfolds? Answer: three bottles of Penfolds, spanning three continents, expressing a house style and philosophy that sees the label consistently rank among the world's favourites. Last year, for the first time, The Penfolds Collection featured an Australian, a Californian, and the inaugural French release—and we suggest one each. While already drinking phenomenally, each is primed for cellaring; patience will be richly rewarded by this lineup.
Hailing from its native South Australia, Penfolds Bin 389, dubbed "Baby Grange," is a masterclass in careful balance of fruit and oak. The structure of Cabernet Sauvignon combines with the richness of Shiraz, aged in oak handed down from the previous vintage of the maison's iconic Grange Hermitage.
From Australian vines planted in Napa in previous decades, Bin 149 is a Cabernet that packs a predictable punch with strong tannic foundations and dark fruit intensity. Conditions through 2019 offered an excellent environment for this varietal to thrive, with grapes showing bright acidity, powdery tannins, and strong varietal flavours.
Completing the trio is Penfolds II, an intriguing collaboration across continents between trusted partner Dourthe Bordeaux and the Penfolds Nuriootpa property in South Australia. A purple core reveals a captivating, even vivacious nose. Oak is present but a supporting player. Persistence and length on the palate make way for a lingering minerality to finish.
Image courtesy of The Penfolds.
Mark Haisma
Clos de Vougeot Grand Cru, 2017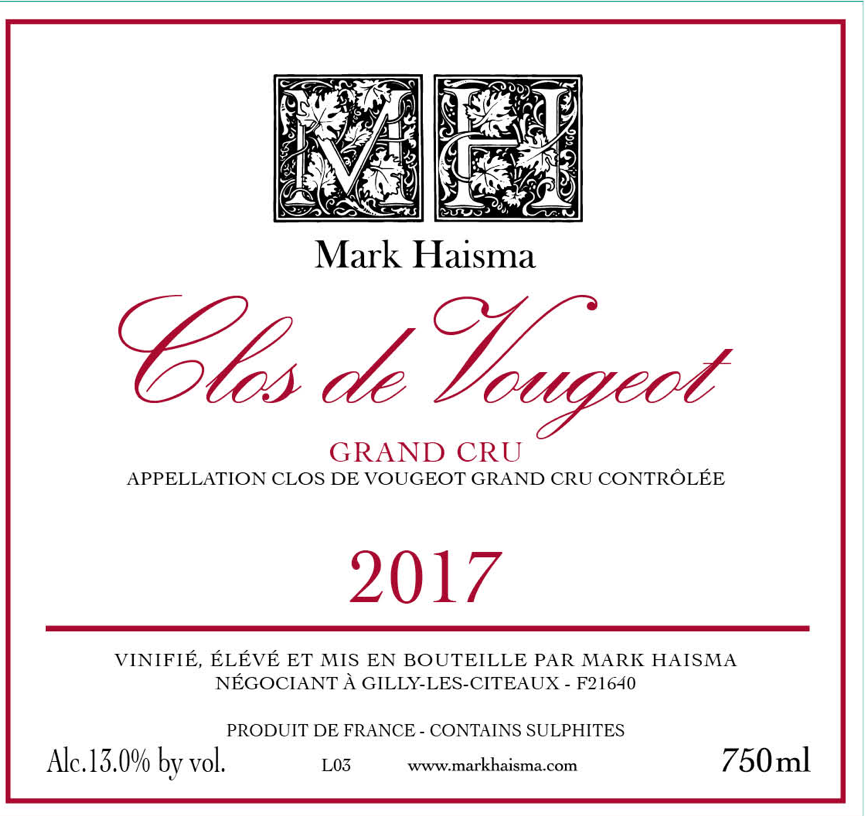 In the heart of Gevrey-Chambertin stands a shed—"Le Shed," to be more precise. It's the office and HQ of one Mark Haisma, an Australian wine maker who first made his name at Yarra Yering, one of the oldest vineyards in Victoria's Yarra Valley at the foot of the Warramate Hills. Haisma has called Burgundy home since 2007, and in that time has made headlines from prominent wine critics hailing him a producer to watch.
Our pick is his 2017 Clos de Vougeot Grand Cru, which excellently showcases Haisma's style of wines that drink well at younger ages. This one is intense with an alluring aroma of blackberries, raspberries, and cherries mixed with mint and truffle, backed by velvety tannins and a characteristically long finish.
Haisma is one for those in the know, with his 12,000-bottle production sold out each year. That means allocations are hard to come by, but certainly not impossible. It's definitely worth searching out this impressive new-age Burgundian producer.
Image courtesy of Mark Haisma.
Prima & Ultima
Mannochmore 1990 31-Year-Old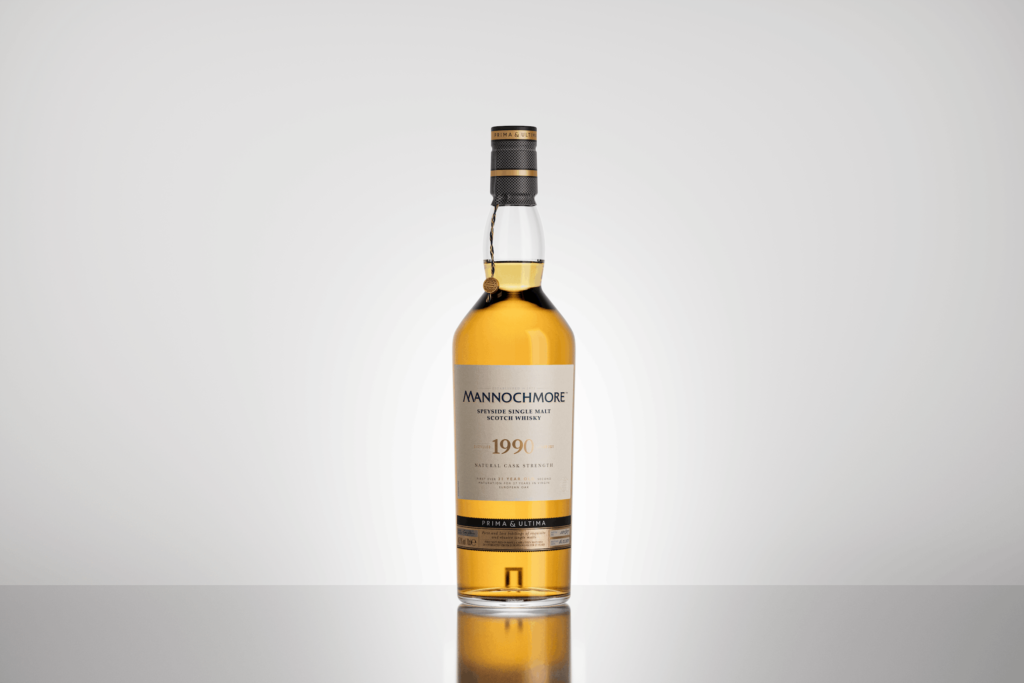 In its third year, Diageo's annual Prima & Ultima collection aims to present a unique offering of bottlings drawn from casks representing the first and last of their kind. With each personally marked as outstanding by master blender Dr Craig Wilson, this third release is a curation of mature whiskies that promise a flavour—and a history—that's rarely encountered.
There are a couple of real bangers in this year's collection, including some silent distillery icons, but our pick is perhaps the least known of the collection of eight: Speyside's Mannochmore 1990, a single cask of just 357 bottles.
The 1990 represents a very special Mannochmore sourced from a single small experimental batch exposed to a highly unusual maturation. Its first housing in refill casks was followed by unusual, highly active virgin European oak for almost three decades, and has revealed a whole new character: what in its youth was a pale drop has evolved into a dark, intriguing spirit with a lean, smooth texture. Up front, dark orange marmalade is cut with drying wood spice before dissolving into layers of deep bitterness.
Image courtesy of Prima & Ultima.
Código 1530
Origen Extra Añejo Spanish Sherry Cask Finished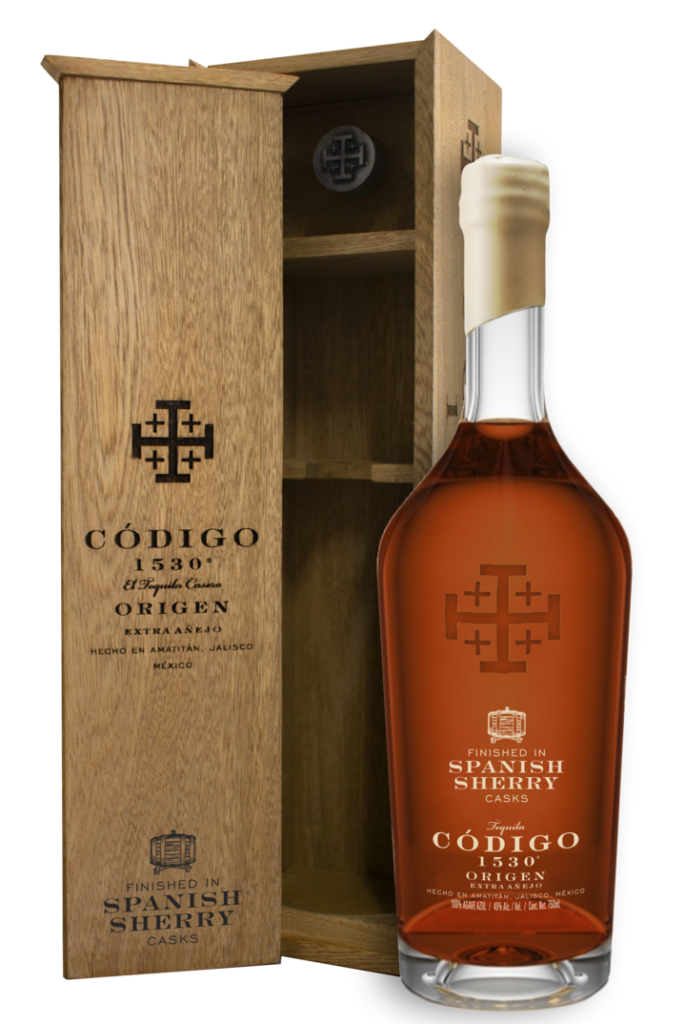 An excellent choice for a whisky lover new to ultra-premium tequila. Código's Origen is one of the oldest extra añejos out there, aged for more than six years in award-winning Napa Valley Cabernet French white oak barrels. (Note: that doesn't sound like much in a Scotch context, but in tequila it's a lifetime!) If that's not enough, they finish this one in Spanish sherry casks for an additional six months to deliver ripe dark berry notes, mingled with oak, spice, and orange.
The deep amber liquid is made from 100 percent pure blue Weber agave, an important tick in the box when choosing your tequila. As with all of Código's bottlings, you won't find additives, sweeteners, or colourings. Just promise us two things: ditch the shot glass and grab a nice whisky tumbler, then forget the lime wedge and instead enjoy neat or over block ice at most. You're welcome.
Image courtesy of Código 1530.
Lark
Chinotto Cask II Release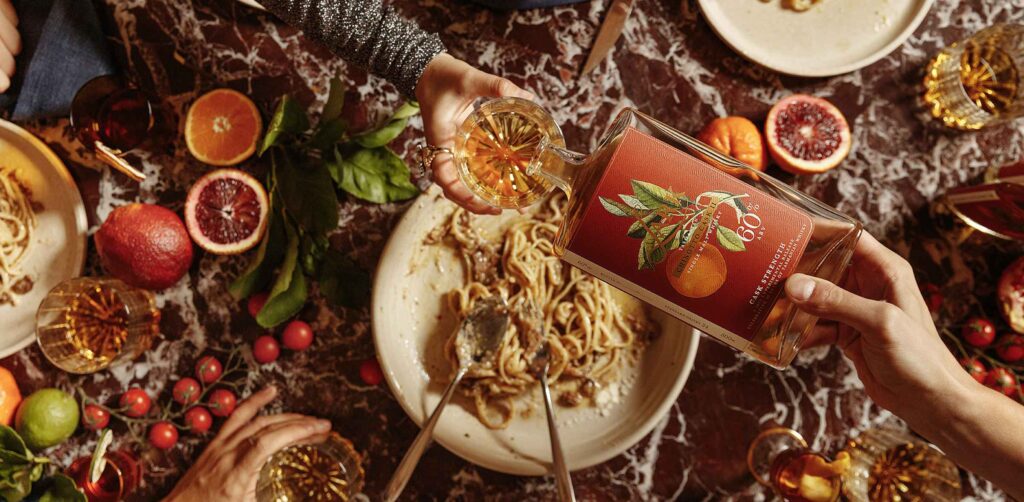 While we'd never advocate judging a book by its cover, let's be honest, who can honestly say they wouldn't be delighted to pick this absolute stunner out of their Christmas stocking? And though it's a contender for most beautiful label, we're delighted to report that this little beauty (yes, little—it's only 500 millilitres) stacks up on both story and liquid fronts.
Our new world choice hails from Tasmania, where founder Bill Lark has dedicated more than three decades to creating a whisky loyal to its essence of place while also being certified Australia's first carbon-neutral distillery by having no net negative impact on the climate.
Lark's 2022 Chinotto Cask II Release embodies the distillery's confidence to experiment and innovate. A world-first made with Highland peat, it's a classic flavour with all the romance of southern Italy. Bitter toffee and smoked orange roll off the tongue with every sip, making the 2022 Chinotto Release a vivacious single malt that lives up to its namesake in every way. Don't over-complicate this one—neat or over ice will be perfect.
Image courtesy of Lark.
The Macallan
M Black, 2022 Release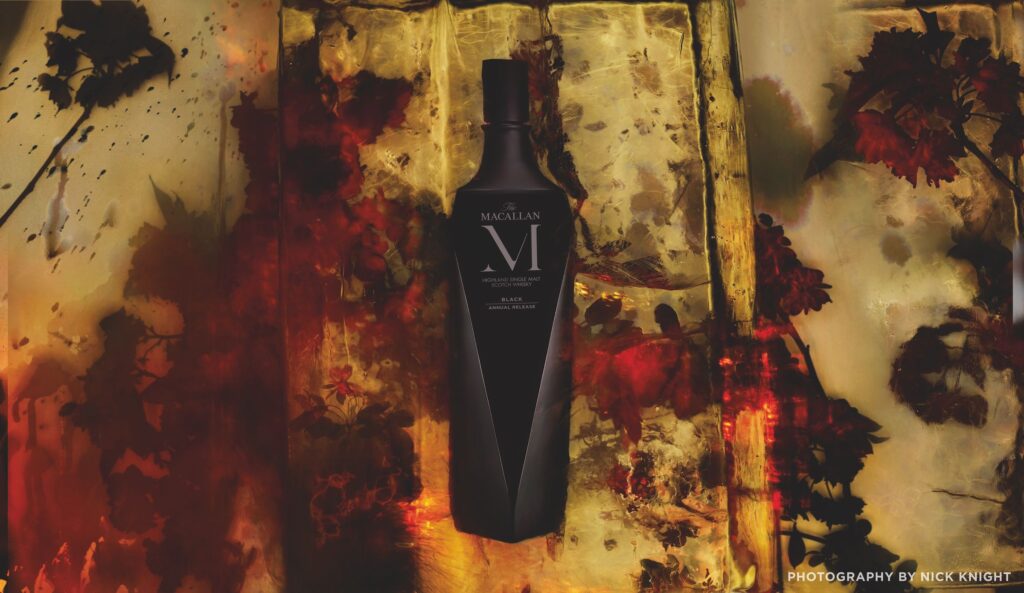 This is undoubtedly one for the whisky cabinets of the most discerning. The 2022 M Release is presented in a stunning handcrafted matt black Lalique bottle to highlight the black-ended casks holding the peated whisky that's been meticulously selected for this special expression.
The smoke-infused spirit matured in these sherry-seasoned oak casks reveals a natural golden malt. Fresh apple on the nose with pear and citrus combine with sweet dates and develop into a subtle peat. Then on the palate, candied oranges, charred peaches, and honeyed fig combine with sultana and dark chocolate before emerging into a satisfying peat and spiced ginger finish.
That extraordinarily long finish rounds off a seriously fine dram, if you're lucky enough to get your hands on one.
Image courtesy of The Macallan.
Adelphi
Fascadale Highland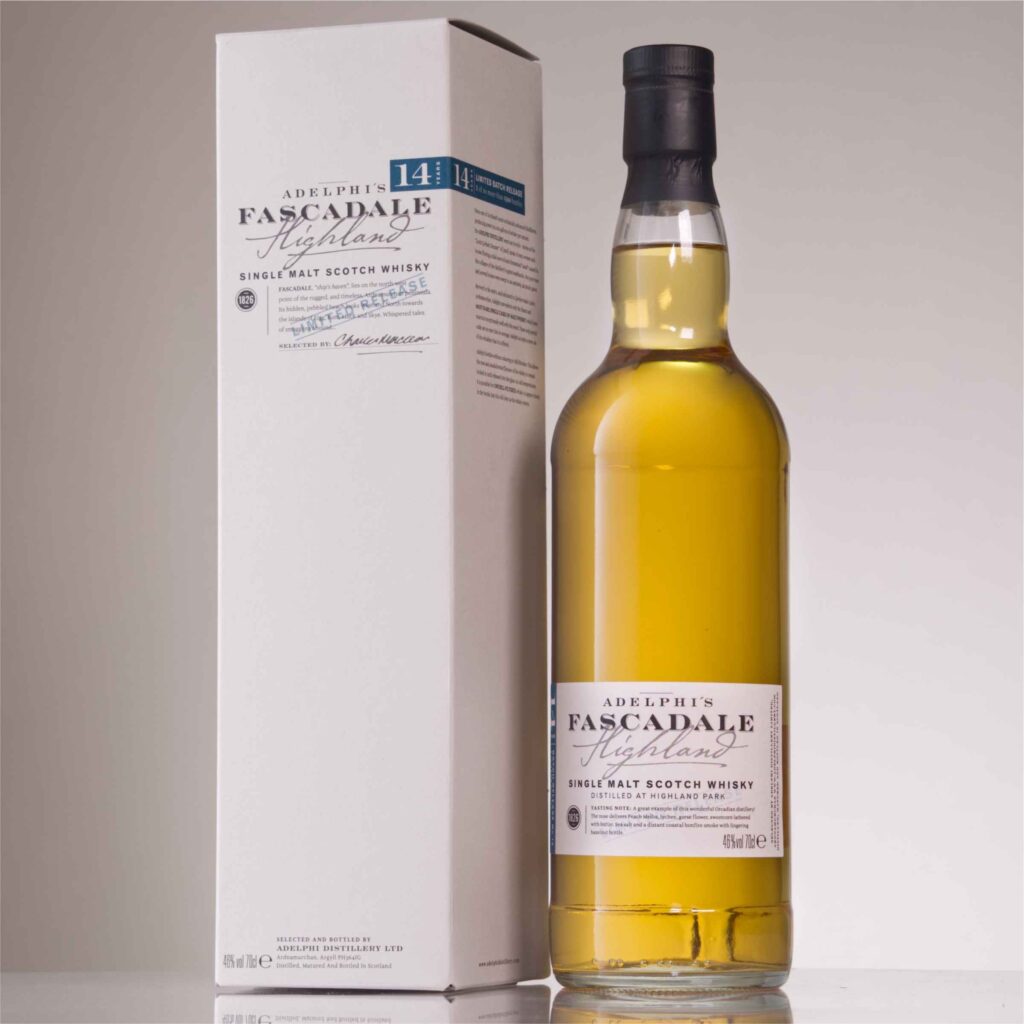 When is a Highland Park not a Highland Park? When it's an independent bottling labelled Fascadale. Named after Fascadale Bay, a hop and skip up the coast from independent bottler Adelphi's very own distillery, this is one for the whisky enthusiast looking for something truly unique and the starting point for an evening of whisky conversation after dinner.
The Fascadale has spent its life in oloroso casks, typically associated with dark, sweet Scotch. It's a lovely example of something from at least a second-use oloroso cask, producing its own unique flavour profile of buttered flowers with honey oatmeal on the nose, cream and nutty flavours on the palate, and a medium-long finish with hints of smoke; true to the Highland Park profile of a lightly peated spirit but very definitely not a traditional Highland Park style. The colour would have you think bourbon cask, but the palate confounds that. Serving suggestion: pour a dram around the table and have everyone guess the story behind this one.
Image courtesy of Adelphi.