The Big Idea: The Long Game
If companies seemed to be holding back during these pandemic years, get strapped in for 2023, because it promises to be an exhilarating and potentially dazzling tech ride for a wide range of users.
More foldable phones, robotic vacuum cleaners, drone upgrades, better 4K televisions, and even AR headsets top the likely possibilities as the new year ramps up. Another common theme will be an increased bid by global companies to create their own ecosystems. "Every company now wants to build an ecosystem of products just like what Apple has been doing," says Ben Sin, a senior editor at US-based XDA Developers. "Samsung's latest smart watches work best for Samsung phones, just like Google's Pixel watch works better when connected to a Google smartphone. Now Google and Samsung are trying to lock people into their ecosystems the way Apple is."
Expanding on that premise, Apple will continue to roll out its new Apple TV 4K, which boasts an A15 Bionic processor, wi-fi capability, and plenty of storage space, all features that will fit in well with its plans to hook consumers into the Apple Arcade gaming system. Not to be outdone, in addition to upgrades, Samsung plans to appeal to eco-conscious consumers by making its products sustainable: "In 2022, we have incorporated eco-conscious materials, including repurposed abandoned fishing nets or post-consumer materials into all our flagship devices," says Yiyin Zhao, managing director of Samsung Electronics Hong Kong. "This is something that we will continue to do as part of our 'Galaxy For The Planet' vision: to reduce the environmental footprint and lessen resource depletion from product to disposal by 2025."
We'll also be seeing further strides in smart technologies. Watch for drone companies to make advances in processing capabilities as their products are used in a wider variety of ways. The use of home appliances such as self-cleaning robotic vacuum cleaners may also become more common as their capabilities increase. And get set for a bigger push for augmented reality. "Augmented reality is a field brands are looking at," says Sin. "So, we may see more smart glasses, AR headsets, and AR applications."
In what could be one of the most exciting developments of all, a wide range of smart home products will finally be able to speak to each other, now that the Matter protocol has just been finalised. Richard Lai, Hong Kong-based editor in chief of Engadget Chinese, paints a sunny picture: "What it means is that we'll likely be able to pick from a new wave of smart home products from all the major brands, without having to worry about compatibility and interoperability," he says. We're here for that.
Devialet
Phantom I 108 dB Gold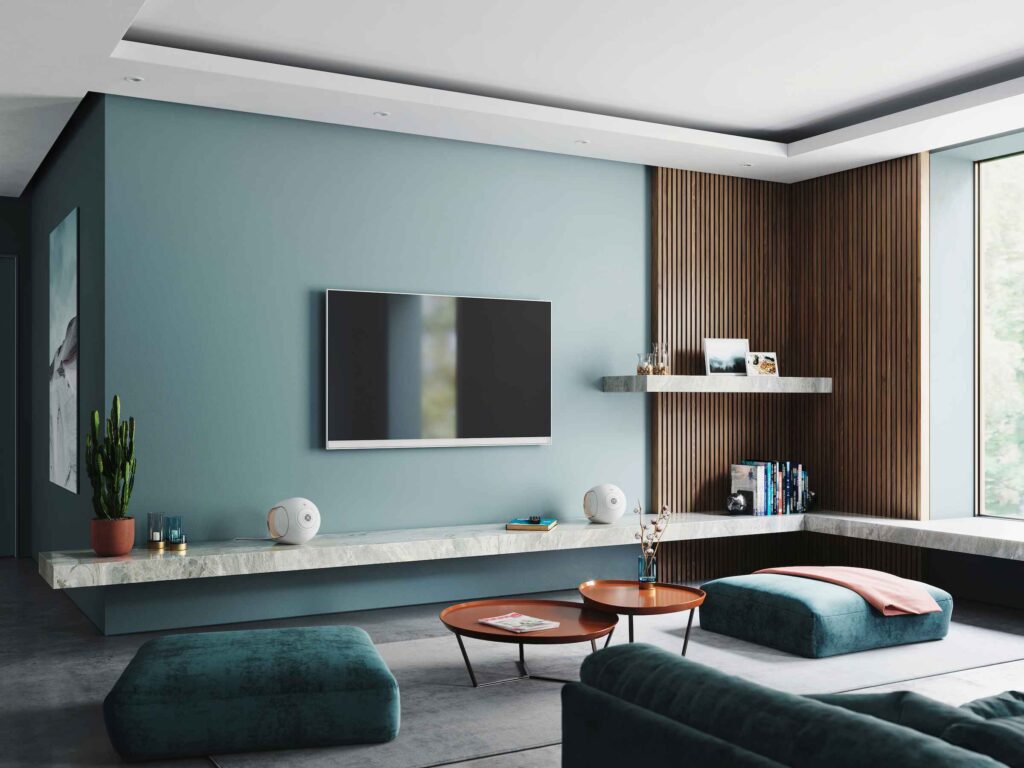 The Phantom I 108 dB Gold comes in sleek black or white, but the look and the sound of this speaker sure don't. "The Phantom speaker has become a symbol of everything Devialet represents, embodying our dedication to audio excellence and unique design," said CTO Ken McAlpine of the new system.
With a tweeter grille inspired by 18th-century French garden patterns on a space-age shell, its eclectic look is sure to attract comments. But McAlpine claims they're closer to perfection than ever with their sound—and on the basis of this release, he has a point. Without hearing it, it would be hard to believe that this single speaker pumps out a full 108 decibels of sound including rich bass minus any distortion. Yet it does through its side woofers, largely due to several patented technologies like Analog Digital Hybrid amplification and Heart Bass Implosion. Its Active Cospherical Engine then diffuses that sound in a variety of directions, and audiophiles will note that the digital-to-analogue converter is good for 24-bit/96 kHz HD audio.
The speaker also comes with wi-fi and Bluetooth capability and compatibility with multiple software players, and is available with plenty of accessories that enhance placement and portability. An app handles many remote functions, though a good-looking puck-style remote also controls features, for those who miss a hands-on experience. In fact, the only phantom aspect of this speaker is the name. Otherwise, it's power personified in a small, beautiful package.
Image courtesy of Devialet.
KEF
Mu7 Headphones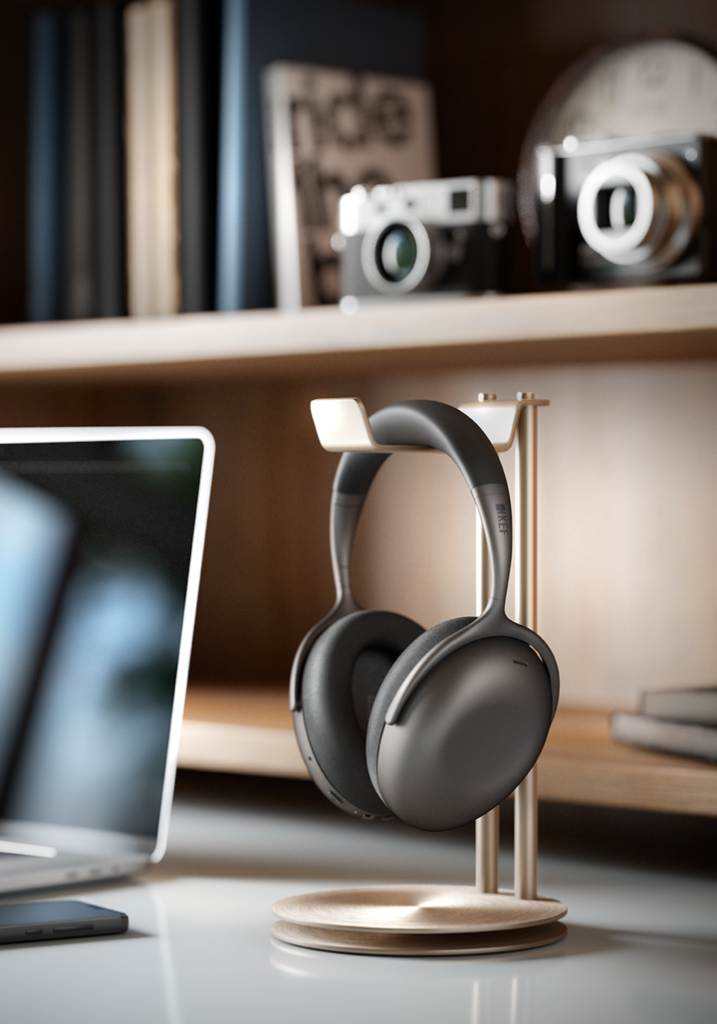 While many audio companies have jumped on the noise-cancelling headphone bandwagon with varying degrees of success, there are several aspects of the KEF Mu7 that make them a gadget of choice.
For starters, the British audio company tapped veteran designer Ross Lovegrove to create what's become a sleek, minimalist design that comes in two muted colours: silver grey or charcoal grey. Lovegrove had convenience in mind too, as he enabled the headphones to fold flat for long trips and put discreet controls on the right earcup that access all the main functions from music to voice calls.
Of course, one of the biggest selling points is the phones' Smart Active Noise Cancellation, which captures the environmental sound and then targets frequencies to cut outside noise. KEF's Clear Voice Capture enables crystal-clear hands-free calls as well.
But there are a couple of other features that put these headphones over the top. One is the charging capability. Charge for just 15 minutes and they're good to go for an impressive eight hours. Give them a full charge and you can be rocking out for a day and a half, with a combination of Bluetooth 5.1 and 40-millimetre full-range drivers that enables stable, dynamic sound. When we put them on, the world drifted away in a beautiful sound cloud for a while, with reality able to return with a quick swipe.
Image courtesy of KEF.
Xiaomi
Xiaomi Mix Fold 2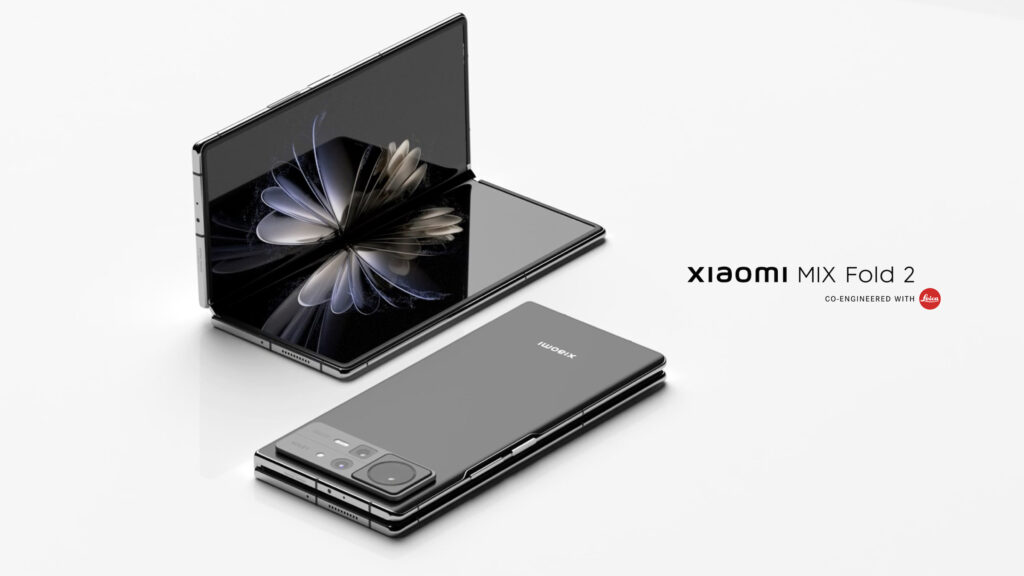 It would be hard to complete a list of the year's best new gadgets without mention of the Xiaomi Mix Fold 2. The catch: the foldable phone is only officially being sold on the Chinese mainland.
That said, this is the thinnest (just 11 millimetres) foldable phone available, with a screen that opens up to 8 inches wide, ideal for any visuals. As if that's not enough, Xiaomi has collaborated with Leica to offer a triple setup with a 50-megapixel main camera, a 13-megapixel ultrawide with auto focus, and an 8-megapixel 2x telephoto, perfect for a wide variety of locations and scenery. And with up to a terabyte of storage built in, there's plenty of space even for video.
Powered by the benchmark Snapdragon 8+ Gen 1 from Qualcomm, this is a nifty phone, packaged well. Competitors and phone aficionados alike would do well to keep an eye on how Xiaomi progresses.
Image courtesy of Xiaomi.
Bang & Olufsen
Beoplay EX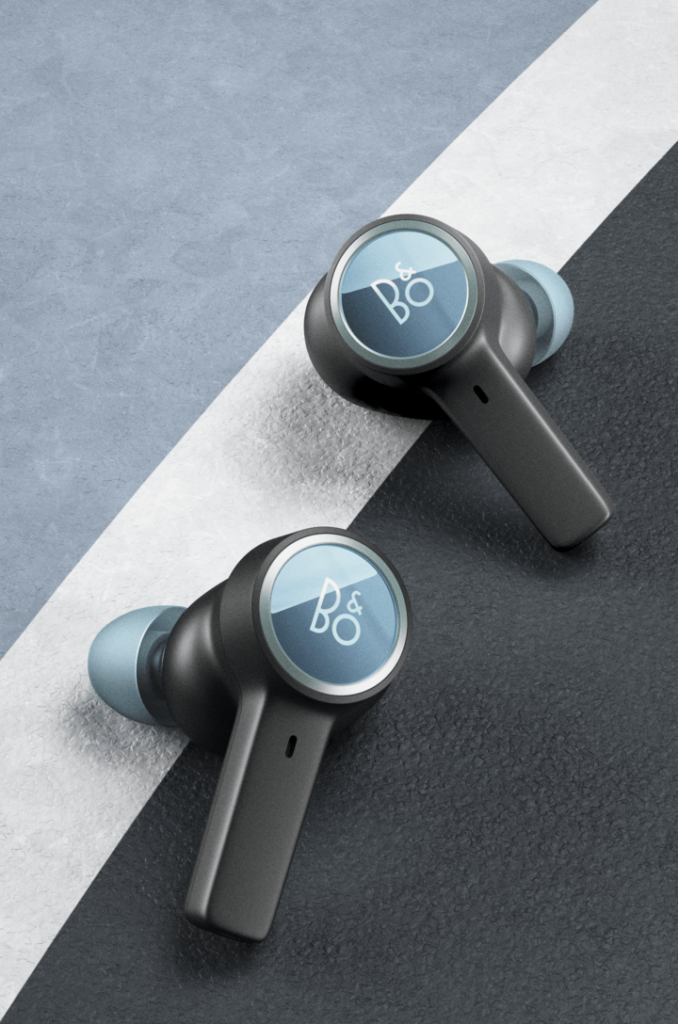 Wireless earbuds are here to stay, and are growing in popularity for productivity and pleasure. Recognising that, Bang & Olufsen has reshaped its Beoplay EX to enable greater comfort for lengthy listens. Its buds are now smaller, and look terrific too, with a glassy blue sheen that will stand out in a crowd. That sheen, however, serves a purpose, enabling more tactile controls, which now include noise cancellation.
The buds play for six hours with noise cancellation or eight hours without, and come with a litany of convenient features: app control, Bluetooth 5.2, device switching, intelligent mic control, and even some water and sand resistance. And as for that sound, it's rich in quality. The Beoplay EX is for anyone looking for fantastic audio in a thoughtfully designed, go-anywhere package.
Image courtesy of Bang & Olufsen.
LG
Dual Up SDQHD Monitor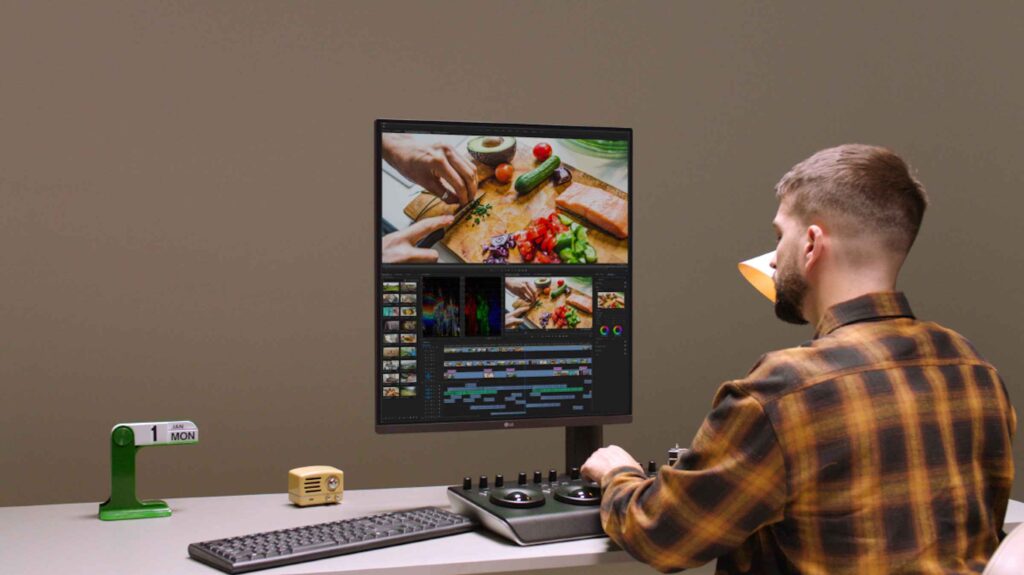 Over the past few years, LG set the visual standard with its 27-inch UltraFine 5K monitors, and in 2022 the company went one step further with the release of the DualUp, which offers double the screen size of traditional offerings.
This one's for the designers, the gamers, the analysts, and the execs who need to look at multiple sheets, pages, or visuals at once. Vibrant colour reproduction and LG's Eyesafe display technology, complete with auto brightness control, make this screen easy on the eyes. At the same time, tech capabilities like keyboard, mouse, and USB connectivity are built into the attached Ergo arm, so data transfers and setups can be done efficiently; the connectivity even allows for multiple computers. Though the screen is akin to two 21-inch monitors on top of each other, the entire display is surprisingly compact.
The Ergo stand conveniently rotates and swivels in a variety of ways (including nearly 360 degrees from left to right), but it's that expansive screen that makes this one stand out. Books can be read without the need to constantly scroll. Office documents can be perused while comfortably watching a meeting. On-screen chats can be held at the same time a video is streaming. There's room for some picture improvement, but what's here is more than good enough. Watch for other brands to try to emulate the DualUp in the near future.
Image courtesy of LG.
Samsung
Galaxy Z Fold4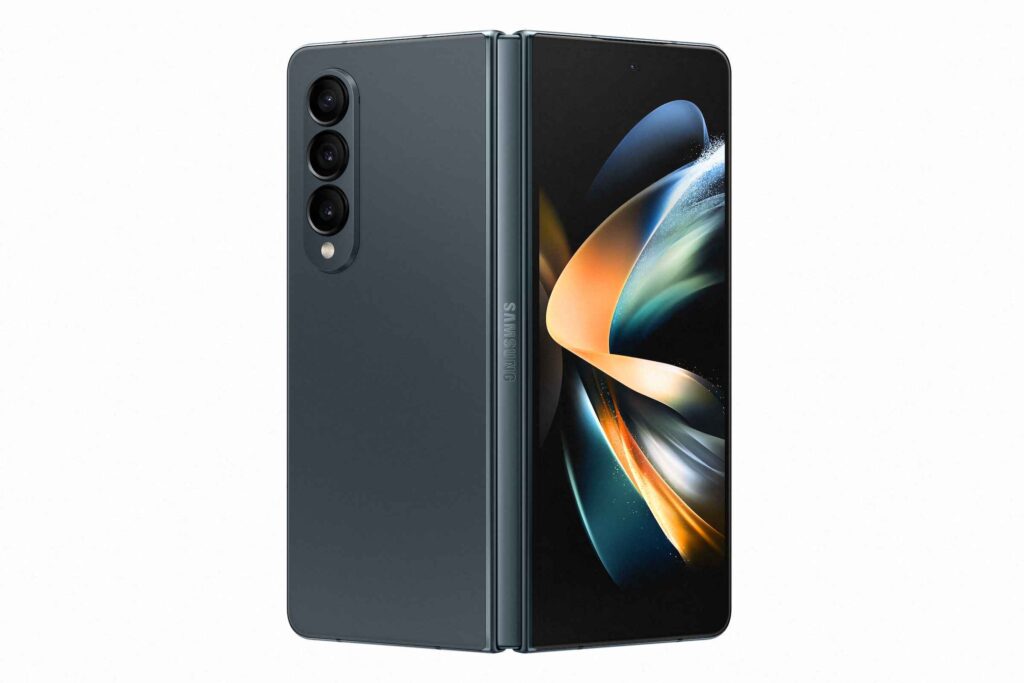 Want a smartphone and a tablet, along with five cameras and two screens? Look no further than the Samsung Galaxy Z Fold4. Key upgrades for the fourth generation include water resistance and the toughest Armor Aluminum and Gorilla Glass Victus+ for more durability than ever. The hinge is flexible and able to fold at numerous angles, ultimately opening up to a 7.6-inch (19.3-centimetre) tablet.
With a Qualcomm Snapdragon 8+ Gen 1 processor and the potential for up to a terabyte of internal storage, there are plenty of possibilities for productivity, fun, and for the numerous cameras available, from ultra-wide angle to rear selfie cam, to take high-quality pictures and video (including slo-mo). Fast charging and a smooth 120-hertz screen round out a pretty impressive offering.
This release isn't a landmark step forward, but the subtle design refinements, greater app possibilities, and user-friendly improvements mean that the Galaxy Z Fold4 is enviable as both a smartphone and a tablet—quite a combination.
Image courtesy of Samsung.
Leica
M11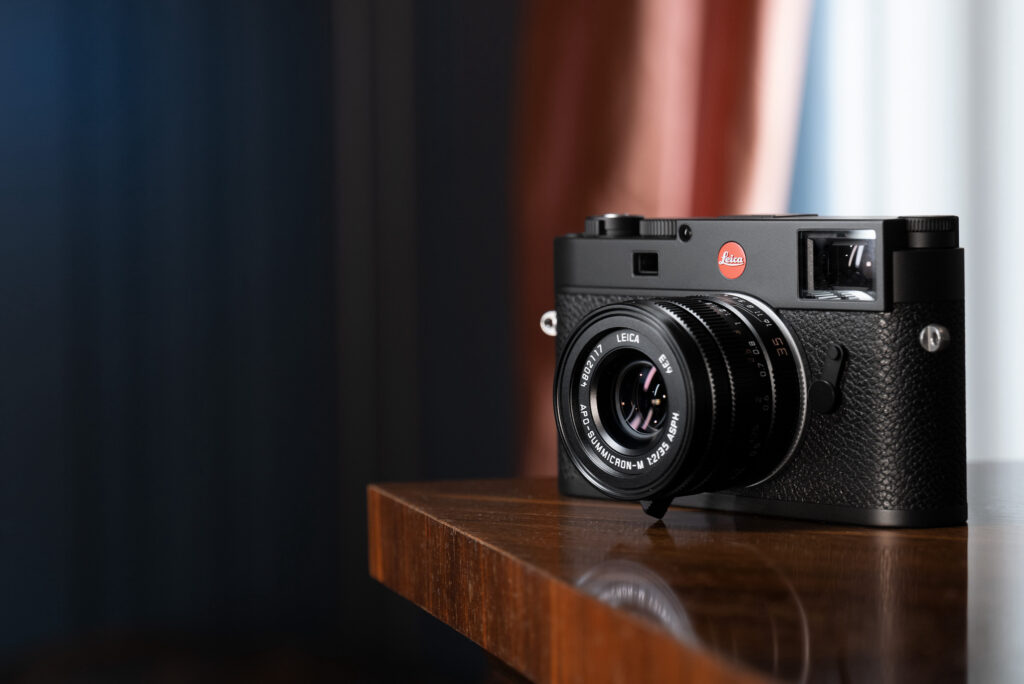 Leica execs are proud of the new Leica M11, and consider it to be a "milestone". No wonder: the latest model offers the same classic exterior of the Leica M that's been revered by photographers since 1954, with a few sleek updates. But it's the significantly updated brains below the surface, where the brand's traditional attention to the photographic craft is married with contemporary tech, that justify the price tag.
The biggest improvement is in the brand's Triple Resolution Technology, which offers a choice between shooting with 18, 36, or even 60 megapixels. The latter proffers incredible image quality and detail, while the others yield faster performance, longer bursts, and smaller files. This is all enhanced by a cut filter—two thin layers of glass—that serves to reproduce more natural colours.
That's just the start. Other updates include a touchscreen, the ability to use multi-field metering, increased battery life, additional external accessories, and easier access to the battery, USB port, and SD card. The M11 is also the first model that can save image files simultaneously onto two different storage media.
The camera feels solid and substantial without weighing you down. The 640-gram silver-chrome version offers a classic brass plate, the black version made of scratch-resistant aluminium and coming in 20 per cent lighter. The functions might take a while to master, but there are rewards here if you're looking for outstanding camera craft that will fit right in at a concert hall, stadium, nature hike, or family gathering.
Image courtesy of Leica.
Vox Pop: All About Sound & Vision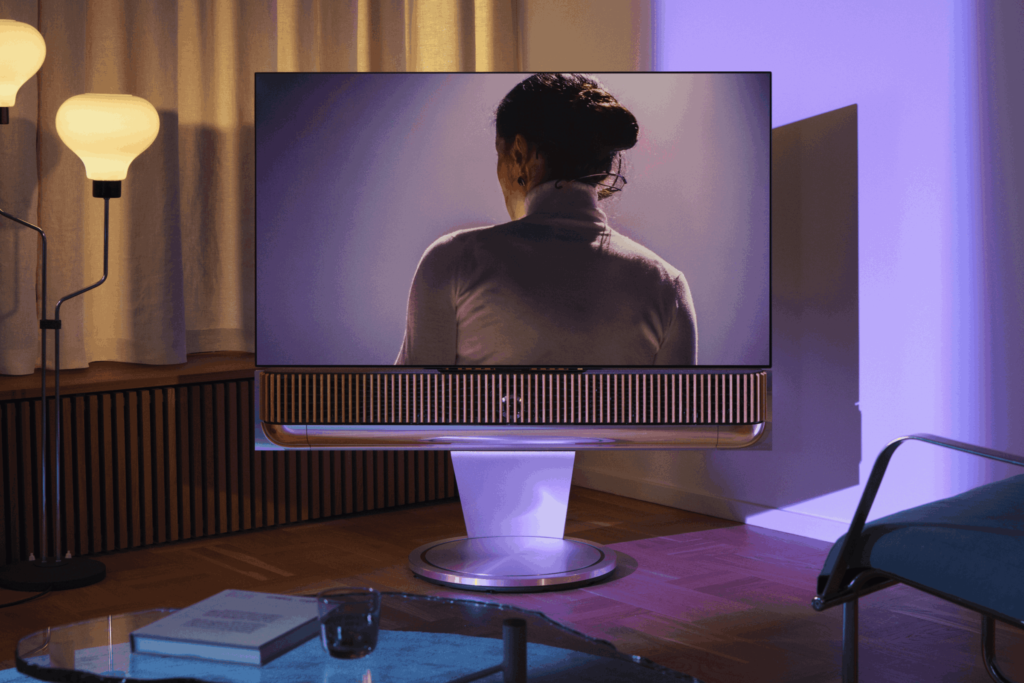 During some years, ground-shaking, tsunami-making changes take place when it comes to gadgets; they're the kind that make consumers around the world run out to stores pronto because they've just gotta, gotta, gotta have the latest, coolest "thing."
2022 wasn't one of those years. Instead, with pandemic ripples still front and centre across Asia and lingering in the rest of the world, tech companies were mostly content to make small changes to their featured releases. And, as consumers, we were, by and large, reduced to window shopping at what was being rolled out to websites and brick-and-mortar stores. Call it a lengthy pandemic malaise. The world was cocooning.
Or so it would seem. For there's always something happening when it comes to speakers, TVs, phones, cameras, drones, and everything else in the tech universe (just wait till we start talking about robot vacuums!). The big story is that Asia-based companies are starting to let their freak flags fly with innovations that are making Western firms sit up and take notice. "Asian companies have come a long way in terms of software design and branding, with one or two even outpacing their Western counterparts," says Richard Lai, editor-in-chief of Engadget Chinese.
So, keep an eagle eye out in 2023, when it's expected that many companies will feel the time is right to unveil the super-duper groundbreaking innovations they've been hiding away. But in the meantime, don't discount what came out last year—it's a tantalising taster.
Image courtesy of Bang & Olufsen.