It's a little over halfway through 2023, and major auction houses are revealing their first- and second-quarter results—in the mix, a few headline-making, pearl-clutching numbers, some breaking news, others breaking records.
What happens in the world of luxury auctions is usually an indicator of the state of the economy, a harbinger of what is to come, and a reminder of what once, as the careful study of important auctions can tell you a lot empirically about the sign of the times. While the few noteworthy results listed below are far from complete, they have certainly piqued Robb Report Hong Kong's collective interest.
Bonhams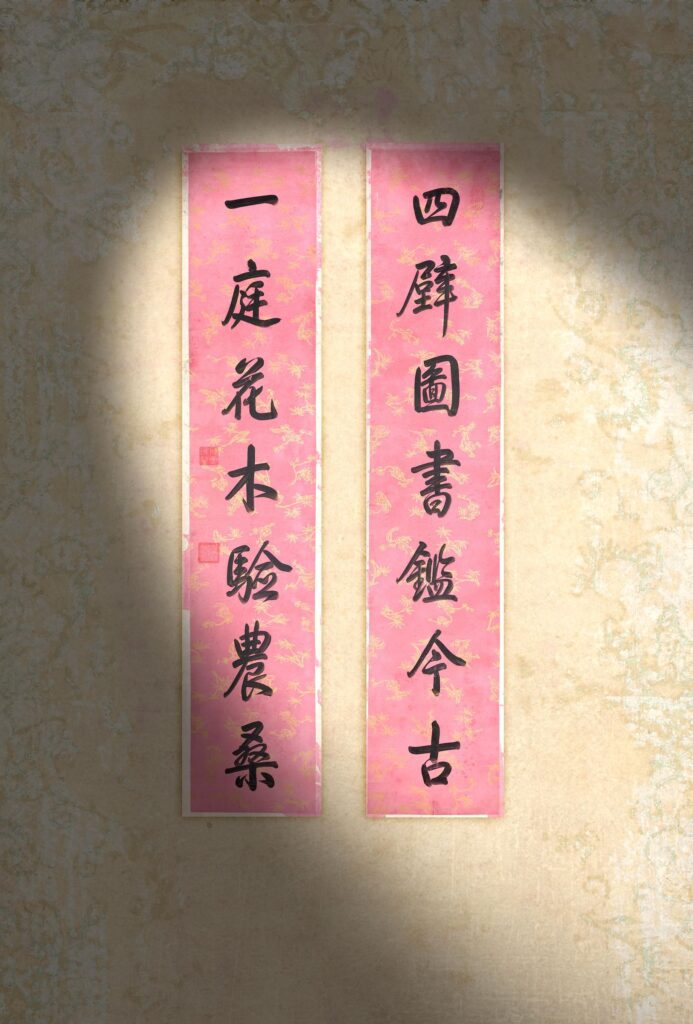 Asian regalia and ancient Chinese relics of noble provenance led the top three lots at Bonhams this year. Among them, the first surprise element was just finding a rarely seen calligraphy couplet by the Qianlong Emperor, buried in the archives for over 300 years; the two scrolls made their debut at Bonhams Fine Chinese Paintings auction in June. How high could the numbers go for two minimalist parchments with black ink calligraphy? Sky-high, apparently, as the hammer for the lot came down at HK$9,710,500.
While other auctions may have sold dazzling diamonds and rubellites of note, a humble, white jade ceremonial blade from the Gui Shang dynasty sold for a whopping HK$11,344,000. With sides flared towards the cutting edge, decorated on one side with an incised taotie mask and a bird on the other, the stone of an opaque, pale, yellow-white tone, it looks so whimsically… benign. Few could have predicted this rather obscure artefact would reach breathtaking eight-figure sales.
At nearly double that was the Zeng Fanzhi painting, Mask 2000 No. 3, which raked in HK$24,654,000. For art connoisseurs, this is unsurprising. After all, Gagosian believes Zeng to be "the greatest living artist in China," and sales of his work have historically done well at auction and gallery sales. But still, for a fairly recent painting (created at the turn of the current century) of a living artist to scale nearly 25 million dollars? Well, it certainly created a noteworthy ripple in art circles.
Christie's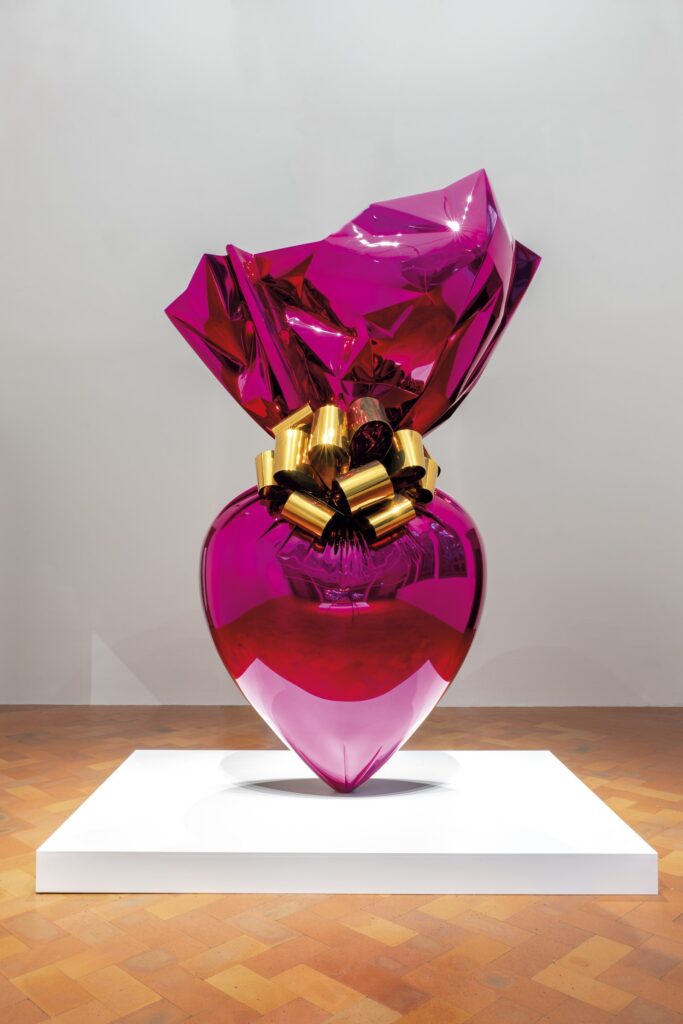 It's been all about the masters and the masterpieces this year as the curatorial strategy of Christie's shone a light on the works of 10 Asian artists and 7 post-millennium artists. Where else do you find such disparate names like Jean-Michel Basquiat, Yayoi Kusama, Jeff Koons, and René Magritte on the same marquee? When it came to top sales, however, it was all about Koons.
Polarising artist Koons's work coloured the town pink—well, magenta and gold, to be precise, as his Sacred Heart sold at HK$60,875,000, attaining a new record as the most expensive work by the artist sold in Asia.
Time and again, Patek Philippe proved why it's worth its weight in gold, or perhaps even more so. An exceptional, historical 18-karat gold, two-crown world time wristwatch manufactured in 1955, with 24-hour indication and a cloisonné enamel dial depicting the North American map, sold for HK$66,625,000. When the hammer slammed, it created a world auction record in its category.
At Christie's, the highest-tier record breaker, however, was one for the ages. A fine and extremely rare doucai "dragon" moonflask with a Qianlong six-character seal mark in underglaze blue, an extremely rare find from the 1700s, was a white-glove exercise that realised at an astounding HK$108,025,000.
Phillips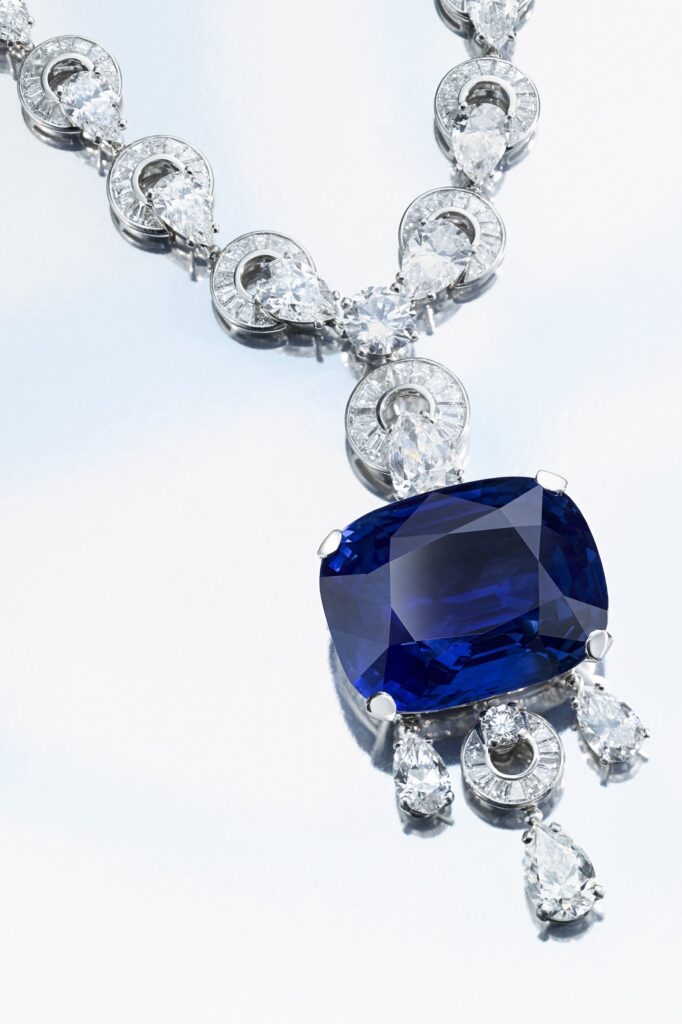 It's been a busy summer at Phillips. Between March and May, be it in art, jewellery, or rare collectable watches, a treasure trove was hammered open and sold to an audience dotted around the world. Rare treasures like an iconic exceptional and Bulgari sapphire and diamond necklace sold for HK$26,828,000.
At nearly double that, a 1937 Patek Philippe wristwatch nearly hit the HK$50 million mark. Patek Philippe wristwatches have been coveted since memory serves, but this rather humble-looking yet "exceedingly prestigious, historically important, and previously unknown platinum triple-date wristwatch with small seconds, moon phases, roulette-dial, enamel Arabic numerals, [and] pink-gold feuille hands" once belonged to the last emperor of the Qing dynasty. A feverish bid that began with an estimate of HK$25 million ceased at HK$48,850,000.
Jewels and historical remnants aside, the explosion of interest and sales in modern art continues to astound. The combined figures above barely measure up to a single canvas in the realm of acrylic and oil, like the works of Yoshitomo Nara, who scored big as the aptly named Lookin' for a Treasure sold for HK$83,850,000.
Poly Auction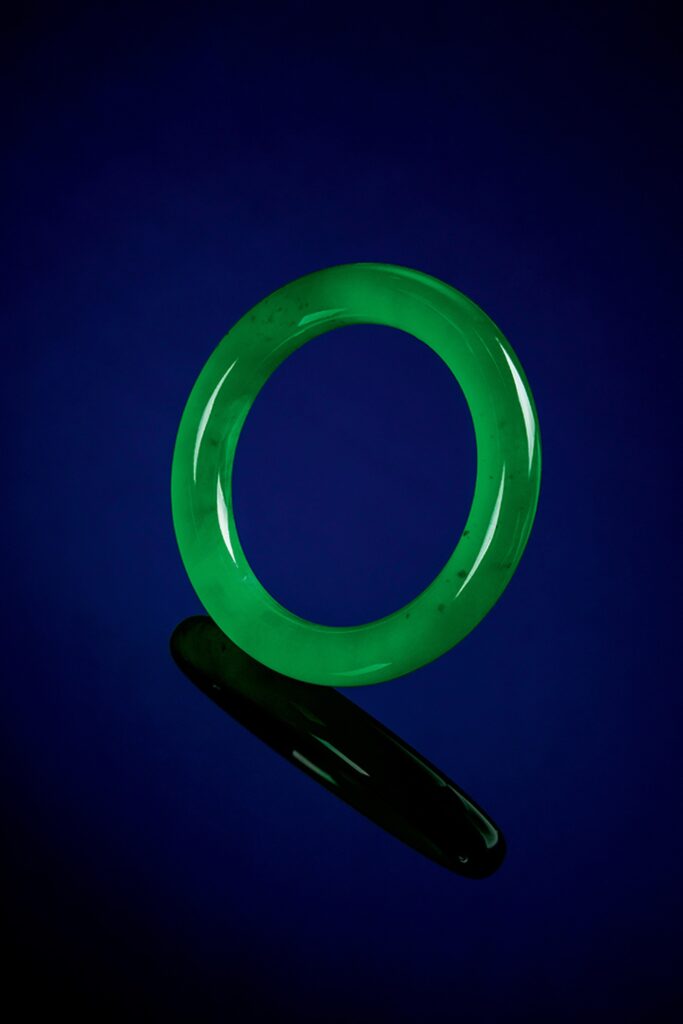 A complete whiskey set of Hanyu Ichiro's Malt Card Series is a rare entity. First released in 2005, with the last two editions emerging nearly a decade later in 2014, most of the 54-set playing-card whiskies were in circulation in various parts of the world, but to get the complete set in mint condition—well, that's just manna for collectors. One collector bid HK$10.8 million for the rarest of the rare—a pristine Hanyu Ichiro collection at Poly Auction—and made off with the prize.
Poly Auction Hong Kong Spring Auctions ended earlier this year on 6 April with a total sale of over HK$356 million. Nine auctions presented by six departments achieved a record turnout, leaving the covering media in a tizzy from the get-go. Compared to the grand masters (Sotheby's established in 1744, Christie's in 1766, Bonhams in 1793, and Phillips in 1796), Poly Auction is a relatively young player (established 2012) but it is fast gaining momentum with its finely studied, curated auctions and strong sales. On the first day of the auction, during the Magnificent Jewels & Important Watches sale, a total turnover of over HK$108 million came under the hammer, headlining with a singular sensation, a "magnificent imperial jadeite bangle," which sold at a world-record-making HK$60 million.
The Modern and Contemporary Art Sale also delivered outstanding results courtesy of famed Japanese artists and their signature artwork, totalling over HK$140 million. Acid M. J. by Yoshitomo Nara fetched HK$40.8 million.
Sotheby's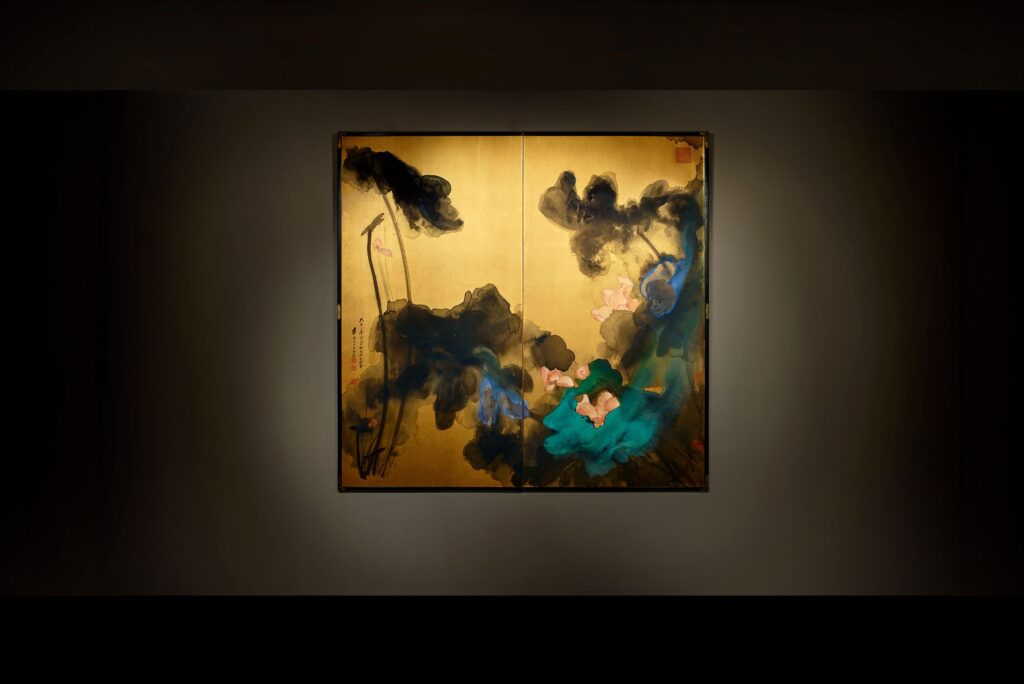 Sotheby's currently holds the top three prices for the artist Zhang Daqian at auction, and earlier this year, the auction house made headlines the world over for startling figures at the highly regarded 50th-anniversary spring sale in Hong Kong. Daqian's Pink Lotus on Gold Screen's auction debut sold for a staggering HK$251.6 million, leaving the estimate figure in dust.
Meanwhile, though the auction wasn't held in Hong Kong, across the pound and oceans, Gustav Klimt's final masterpiece sold to a Hong Kong collector for £85.3 million (HK$850.09 million), establishing a new auction record for the artist and becoming the most valuable work of art sold at auction in Europe—ever.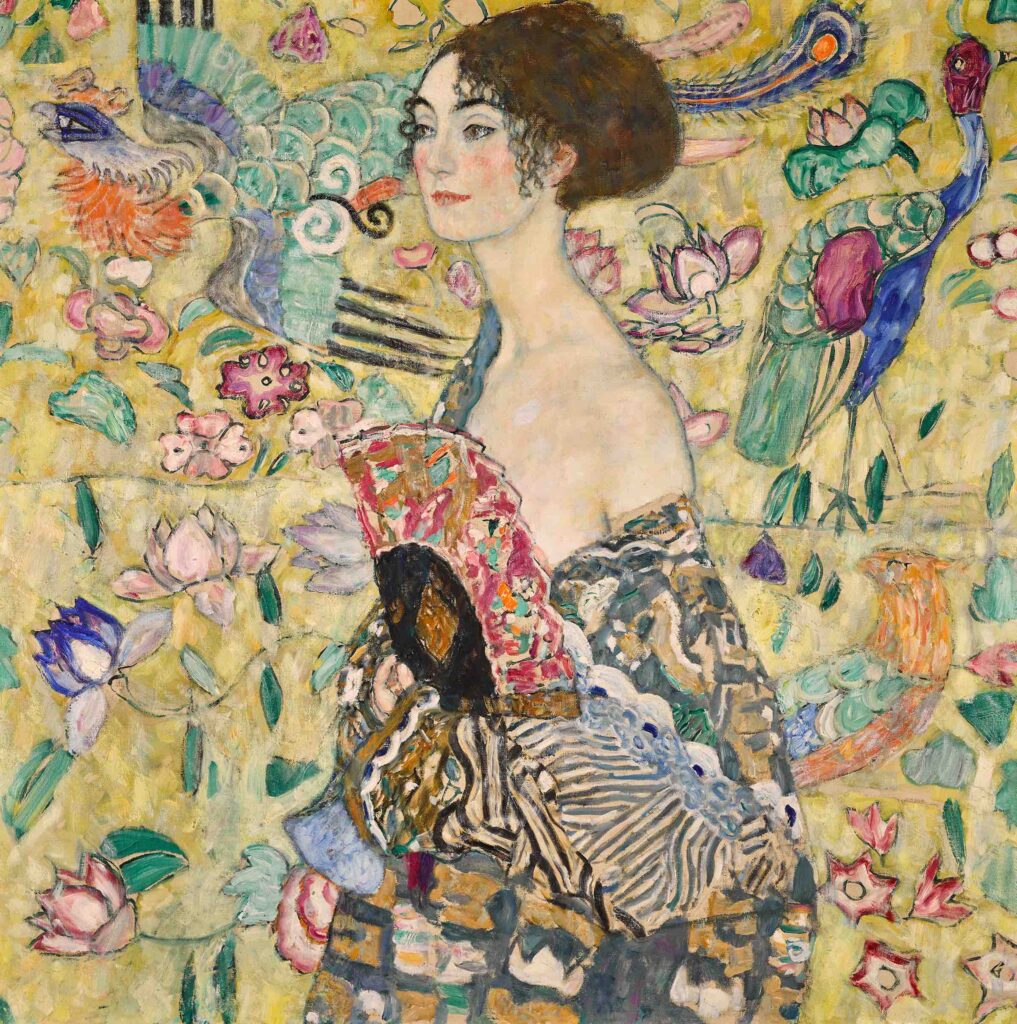 In its first market appearance in almost thirty years, Gustav Klimt's Dame mit Fächer (Lady with a Fan) soared above pre-sale expectations, and at over HK$850 million, the result also stands as the second-highest price for any portrait—of any era—ever sold at auction. Following a 10-minute bidding battle between four bidders, three of whom were in the room, Dame mit Fächer finally sold. Pay attention to the details interspersed in the artwork which reflects Klimt's fascination with Chinese and Japanese art and culture.
What the auction did, like all others listed above, is remind the world that Hong Kong is a serious contender at any fighting bid, anywhere in the world, in any time zone.
Plus, the year is not quite done yet, and there are highly anticipated autumnal auctions pencilled in the diary. Phillips has both the Hong Kong Jewels Auction (5 October) and the 20th Century & Contemporary Art Evening Sale (6 October) coming up, while Sotheby's Magnificent Jewels I (7 October) and Important Watches II (7–17 October) are all prepping for a notable global audience.
If similar trends continue, this year's final tally and end-of-year recap promises to break even more records. Watch this space.
All images courtesy of Bonhams, Christie's, Phillips, Poly Auction, and Sotheby's.