In the gripping world of auctioneering, it's not just about negotiating for the right price, but also the serendipitous happenstance of stumbling upon the pieces that are worth negotiating for. Within the esteemed halls of Sotheby's in Hong Kong, you're bound to find just the right mix of international artists and their most prized works, gathered in a single destination.
2023 marks a commendable milestone year for Sotheby's Asia. Along with 50th anniversary celebrations, the prestigious auction house returned with its much-anticipated marquee spring series. The week-long series of live sales drew an impressive total of HK$3.8 billion. An extraordinary roster of coveted art and luxury offerings came under the hammer, from Chinese art to jewellery and watches, modern and contemporary art, wine, whiskies, and more. Notably, Modern and Contemporary Art raked in a total of HK$1.5 billion across four sales, led by Yoshitomo Nara's In the Milky Lake, which fetched HK$100.6 million.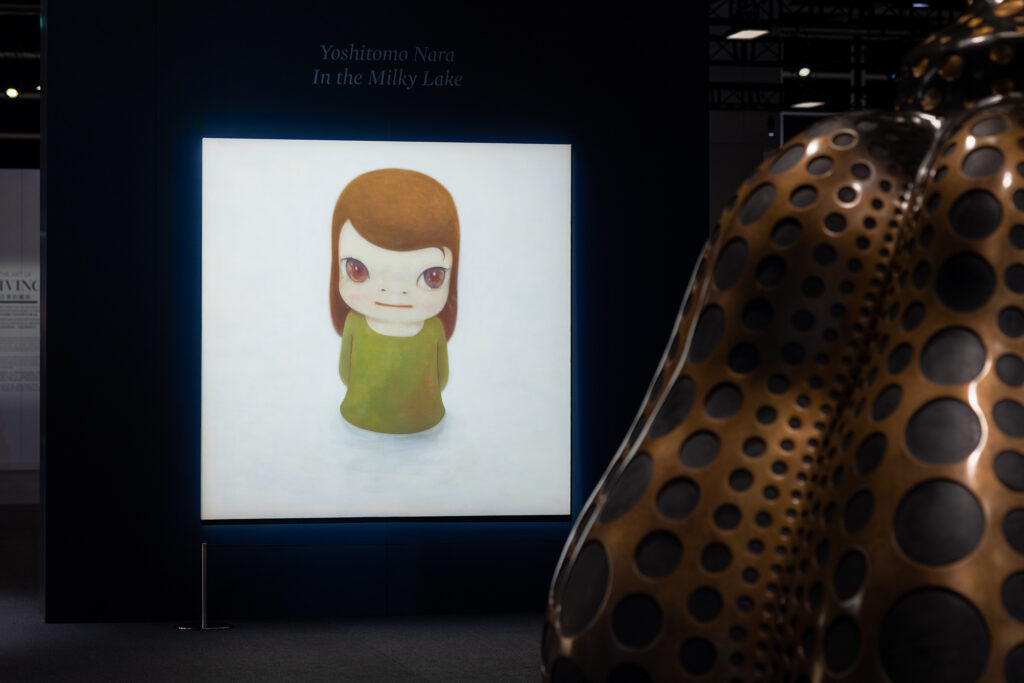 The exhibition preview at Hong Kong Exhibition and Convention Centre drew some 15,500 visitors—the highest in the last three years—marking the return of Hong Kong as it fully engages with a global audience. Across the week, 21 auction records were set, while the global livestream of the evening marquee sales garnered more than 5.2 million views across 14 digital and social media platforms. The highlight of the evening was the auction debut and single-lot sale of Pink Lotuses on Gold Screen, a 1973 masterpiece by 20th-century Chinese artist Zhang Daqian, which achieved HK$251.6 million—setting the third-highest price for the artist at auction.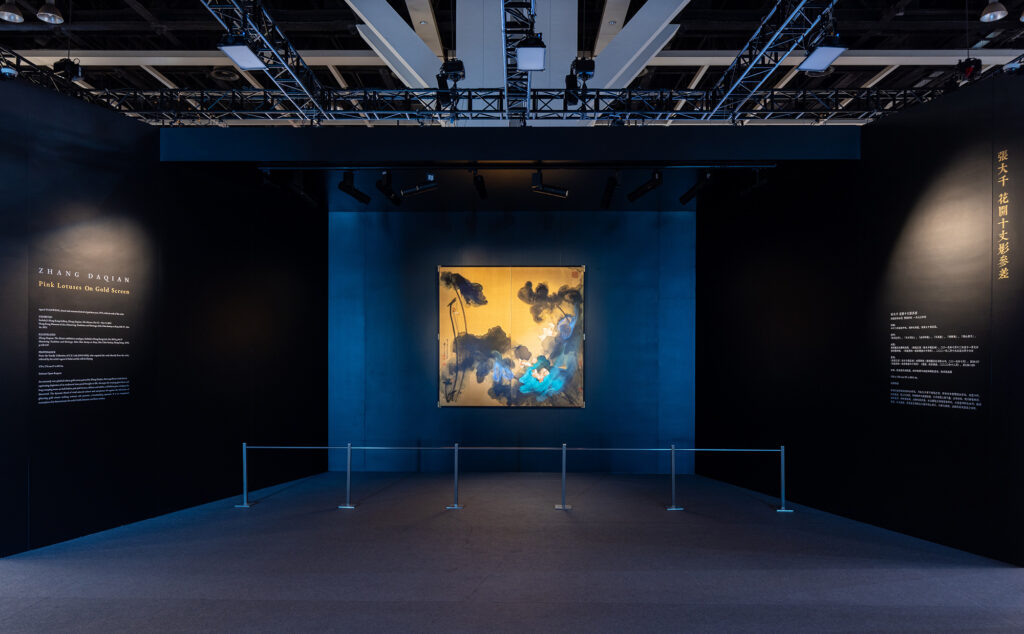 "Asia's place today as the beating heart of the global art market finds its origins in 1973 when Sotheby's became the first international auction house to open on the continent," says Nicolas Chow, Chairman of Sotheby's Asia and Worldwide Head and Chairman of Chinese Works of Art.
"These masterpieces chart the history of Chinese Art, paying homage to the categories which we introduced to the collecting scene in Asia 50 years ago, but also the collectors with whom we have shared this extraordinary journey across the last half a century. History is experience; it is knowledge, it is relationships. This is where being in Asia for the longest time has given us an edge."
Chinese Art has long remained one of the most significant chapters in Sotheby's storied history—and continues to make great strides today. Chinese Art achieved an overall total of HK$1.64 billion across Chinese Works of Art, Chinese Modern Paintings, and Fine Classical Chinese Paintings, marking the auction house's most valuable series for this category in nine years.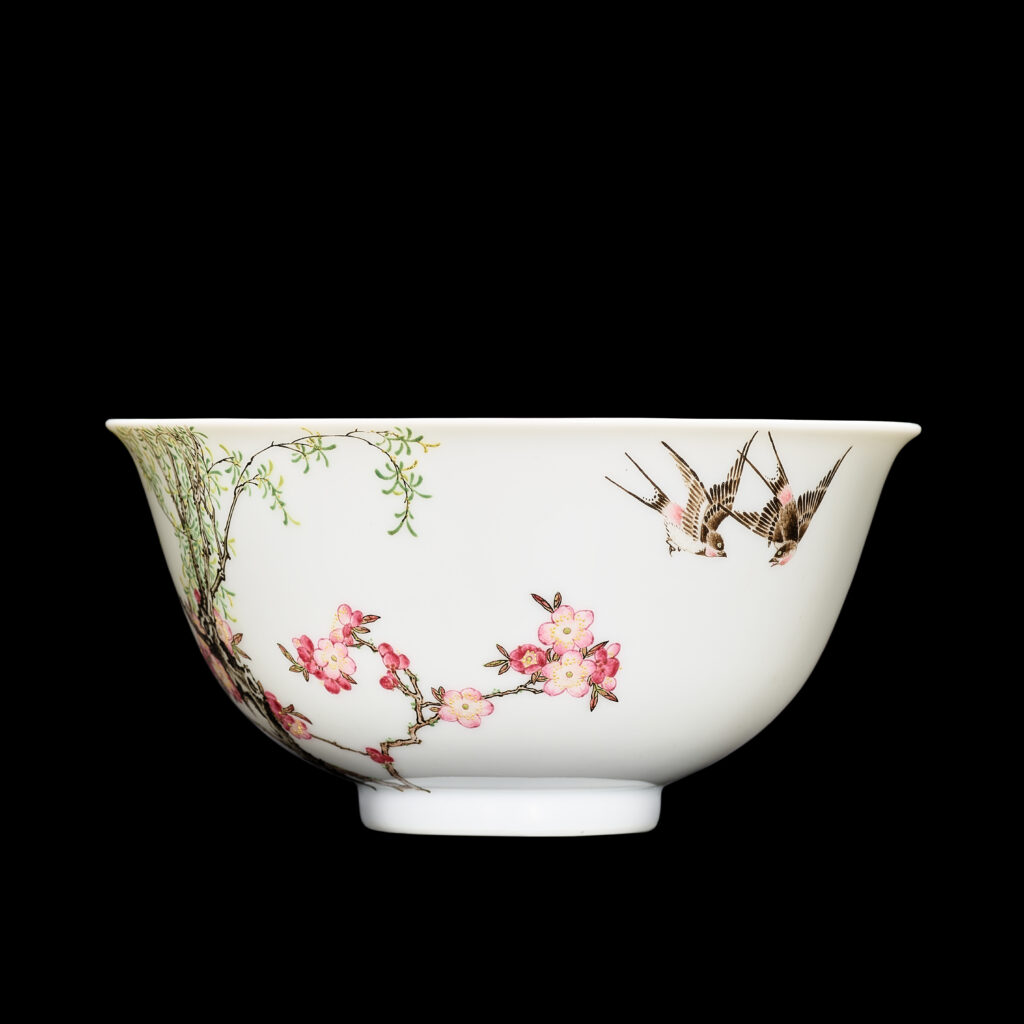 Among the single-owner sales leading Chinese Works of Art this season were A Timeless Ode to Spring: The Dr Alice Cheng Falangcai Bowl—a delicate Imperial porcelain bowl painted by Beijing master court enamellers in close proximity to the Qianlong Emperor—which sold to a Chinese collector for HK$198.2 million; and Treasured by the Yongle Emperor: The T.Y. Chao Blue and White Ewer. A unique masterpiece from the Yongle period commissioned for the personal use of the Emperor and not seen in public view since 1987, the ewer fetched HK$107.4 million—the third-highest price achieved for Yongle porcelain, and the most valuable ewer ever sold at auction.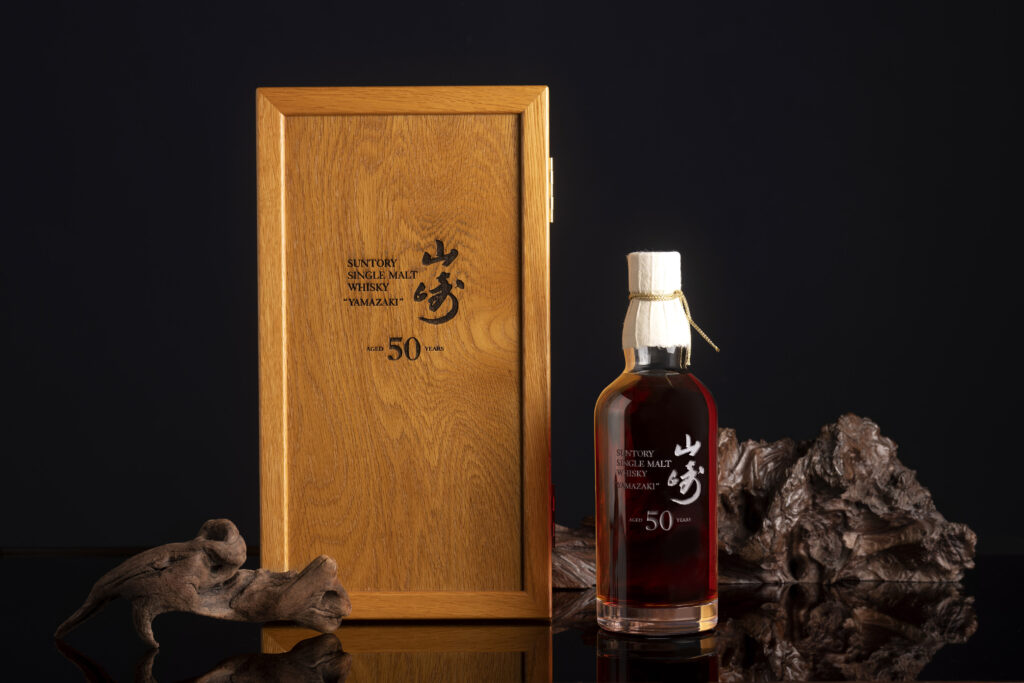 In luxury, the cross-category 50th Anniversary Luxury Evening Auction: The Exceptionals saw outstanding results with seven highly desirable lots spanning handbags, wine, watches, and jewellery. The Emperor's Treasure, a spectacular jadeite bead, ruby, and diamond necklace, sold for HK$61.5 million, alongside the exceptionally rare Yamazaki 50-Year-Old 2005 First Release that sold for HK$4.8 million.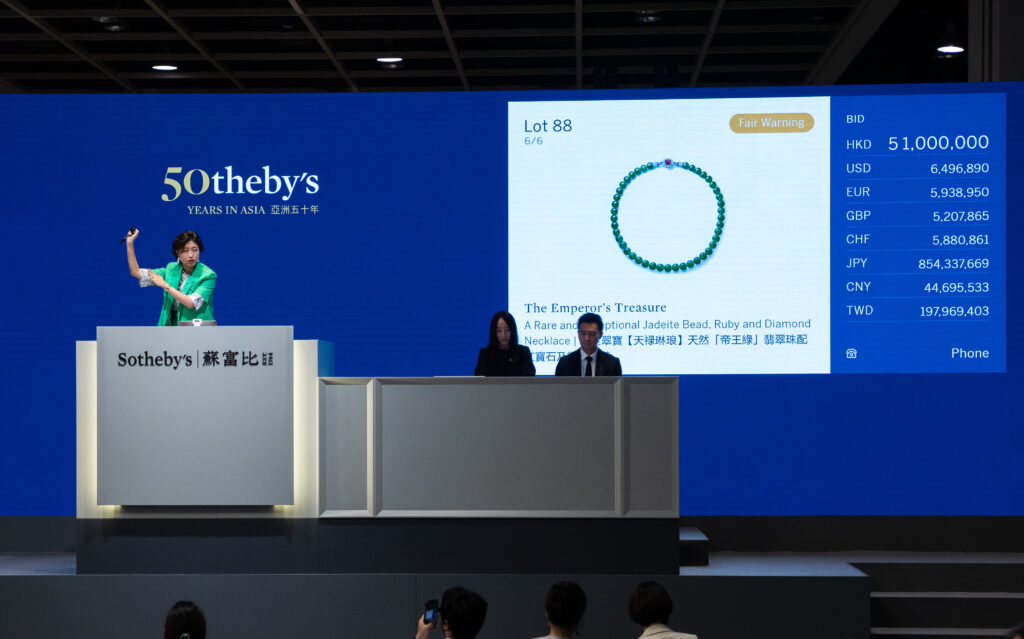 "Celebrating Sotheby's Asia's 50 years in the region, our sale series begins with the exploration of the imperial colours of Asia. Jade, known as the Emperor's stone, has been a symbol of our culture, beauty, and heritage for the longest time," says Wenhao Yu, Chairman of Jewellery and Watches at Sotheby's Asia.
"Eight thousand years later, the most valuable and sought-after form of jade, jadeite (fei cui), continues to hold the same connection through generations of collectors. This magnificent green gem not only reflects Asia's cultural significance but was also the first jewellery category that Sotheby's offered in the region almost five decades ago. Since then, jadeite appreciation has transcended cultural boundaries with increasing interest from international collectors in recent years."
Sotheby's celebrations for its monumental 50-year milestone in Asia will continue with a year-long campaign lined up with exhibitions, auctions, and collaborations hosted across Hong Kong, Shanghai, and Singapore. 2023 also marks the welcoming of new categories in the region, including RM Sotheby's—the dedicated auction arm for classic collector cars—which kicked off with a Sotheby's Sealed auction of a historically significant Ferrari F1-2000 once driven by Michael Schumacher.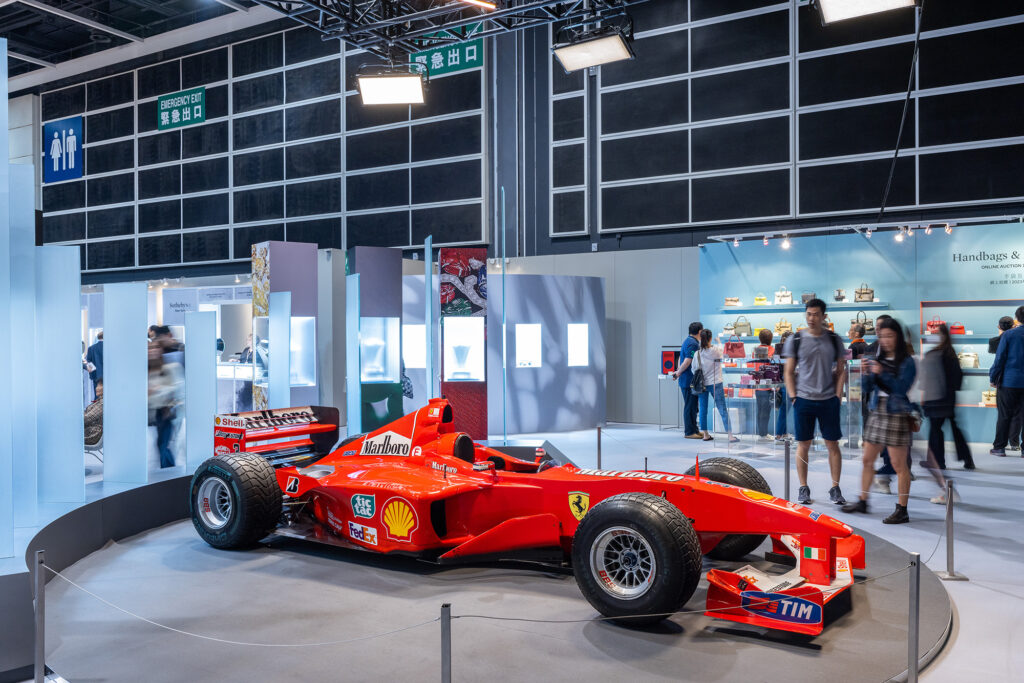 The coming months will also see the further expansion of Sotheby's Buy Now in Asia following the successful regional debut in Hong Kong last December. Mainland China will be next to welcome the online platform, which offers fixed-price pieces available for instant purchase. With new premises set to open in Shanghai this spring and sights set on Seoul in 2024, perhaps it's worth paying closer attention to what Sotheby's has planned.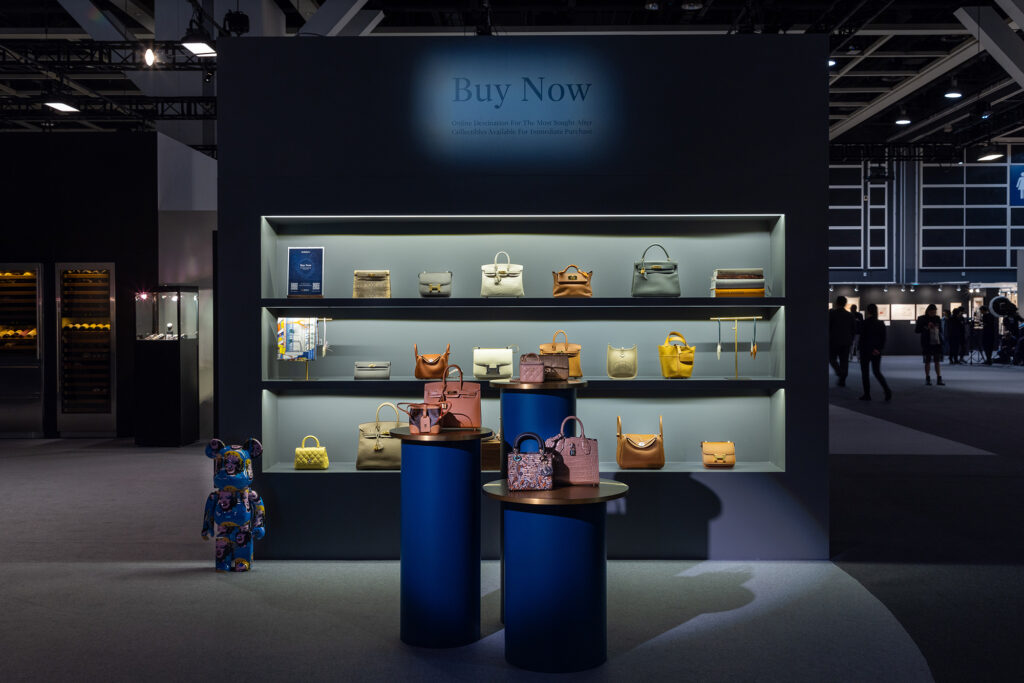 "Sotheby's is much more than an auction house," says Nathan Drahi, Managing Director at Sotheby's Asia. "As we celebrate five decades of company and collecting legacy, we also embark on the journey of Sotheby's new era in Asia in the 50 years to come."
All images courtesy of Sotheby's.