It's a landmark year for Sotheby's, celebrating and honouring 50 years in the region. Appropriately, this autumnal season, Sotheby's Hong Kong will showcase an extraordinary series of evening previews and auctions starting this week.
Looking at the catalogue of treasures that are up for interest and bidding, the breadth and range of items ripe for the picking are magnificent in scope and provenance. Some of the highlights that stand out include dazzling diamonds, rare watches, and vintage artifacts.
From the luxury lot, here's what caught our eye.
Jewels
All that glitters is not gold, but, in fact, diamonds of note. "The Infinite Blue" is a single-lot sale offering a captivating 11.28-carat fancy vivid blue diamond ring that has already made international headlines for its size, novelty, and richness of hue. Originating from the legendary Cullinan mine, it is one of the rarest stones to be set in a magnificent ring. In comparison, the 12-carat Blue Moon of Josephine (and sourced from the same mine) set an auction per-carat price record of US$4 million (HK$31.30 million) in 2015 at Sotheby's.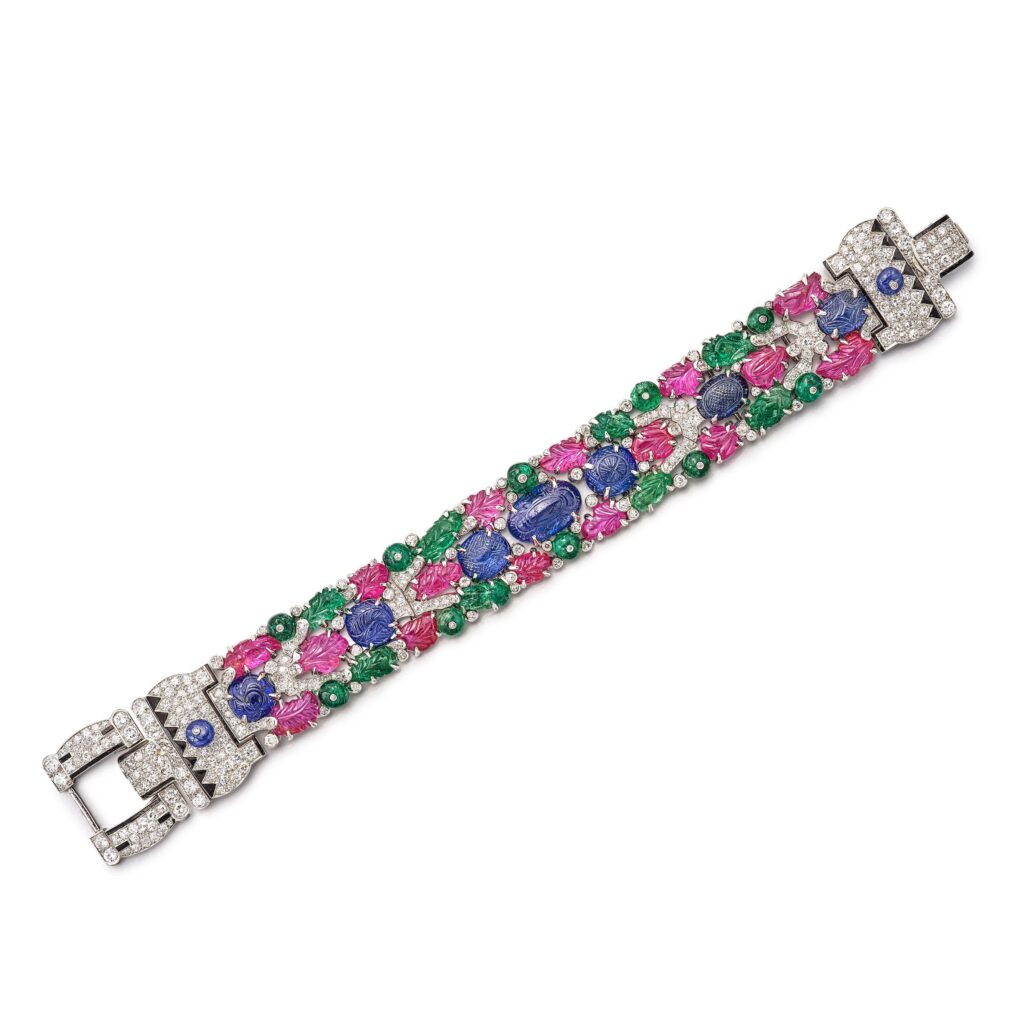 For a splash of colour and a 1920s Art Deco vibe, there's Cartier's "Tutti Frutti" gem-set, diamond, and enamel bracelet. The detailing of the piece is a delicate balance of precious stones; sapphires, rubies, and emeralds are accented by diamonds, mounted in platinum. This is a timeless collector's piece for any Cartier enthusiast.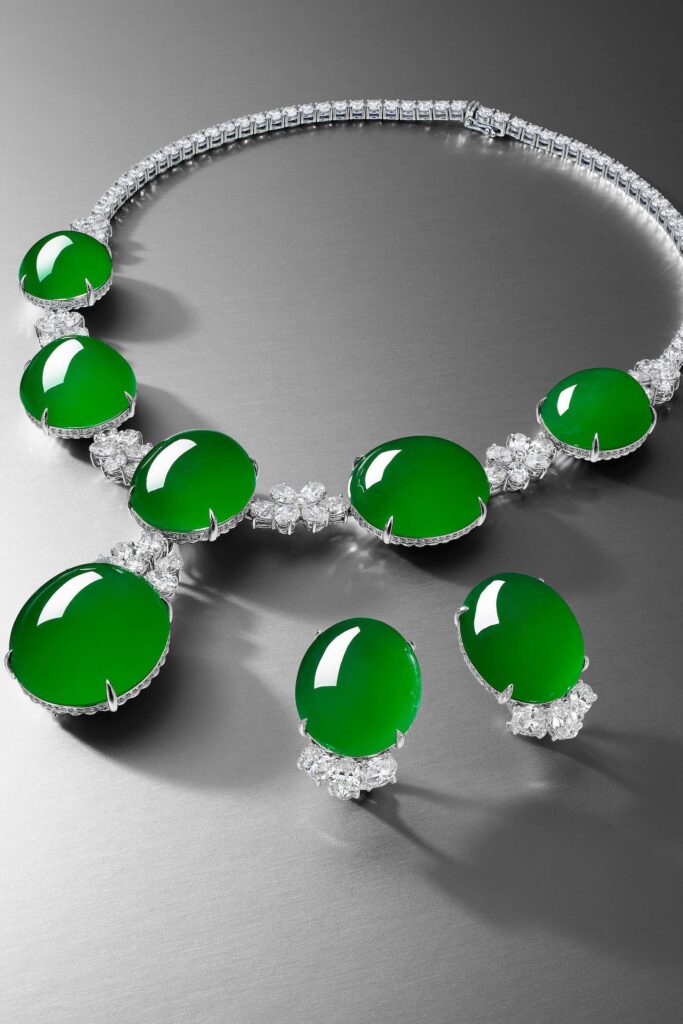 The Jadeite Tianchi, a demi-parure of jadeite cabochons and diamonds. For a consistent and perfect texture, the precious stones must have come from a single, impeccable source, making this piece truly exceptional for its rarity and quality. The name of the jewel alludes to "a transcendent scene akin to a goddess bestowing heavenly lakes upon the mortal realm."
Watches
A fine curation that includes 50 watches from important Asian collectors spanning some of the most renowned watchmakers, we've got our eyes on three particular timepieces.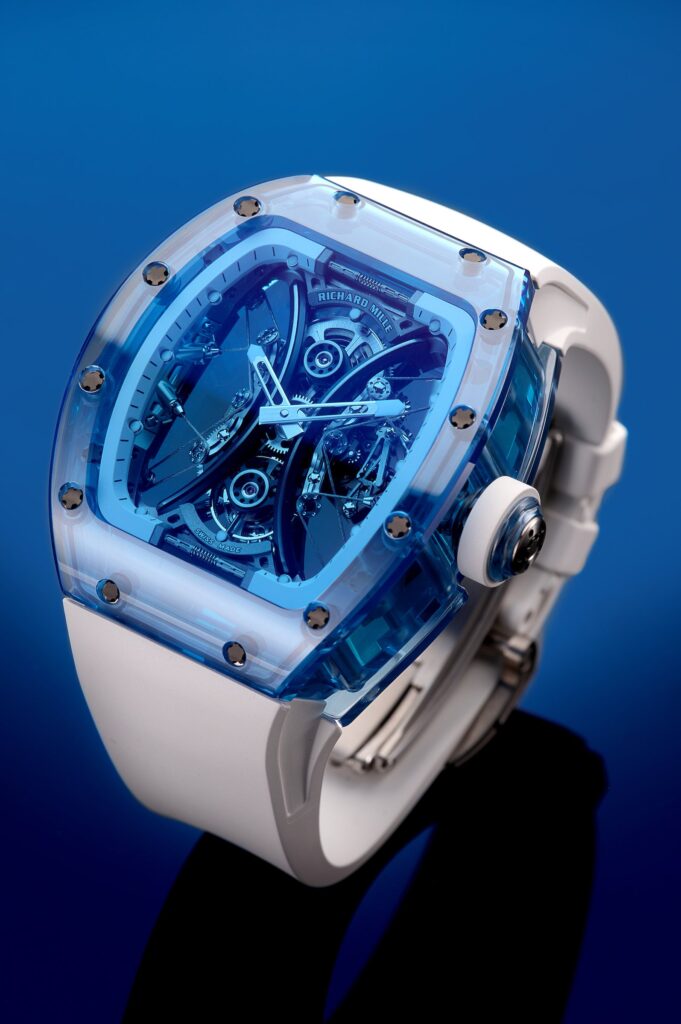 While Richard Mille is no stranger to outlandish designs and boundary-pushing feats, the current watch is among one of their most daring pieces. A body sculpted almost purely from highly scratch-resistant blue sapphire crystal, each unit of the RM 53-02 requires more than 1,000 hours of craftsmanship to be shaped, polished, and finished to the glare-proof, sleek appearance that culminates in the final product—a process that no doubt solidifies the multi-curved blue sapphire case of the RM 53-02 as one of the most impressive to ever grace the fine horological scene. Combined with the double skeletonised baseplate, this blue sapphire case not only provides a lightweight canvas for the watch, but its transparency promises a truly three-dimensional experience that places the impressive cable-suspended tourbillon movement at the centre of attention. Of course, as a Richard Mille timepiece, the spectacle inside is also nothing short of awe-inspiring.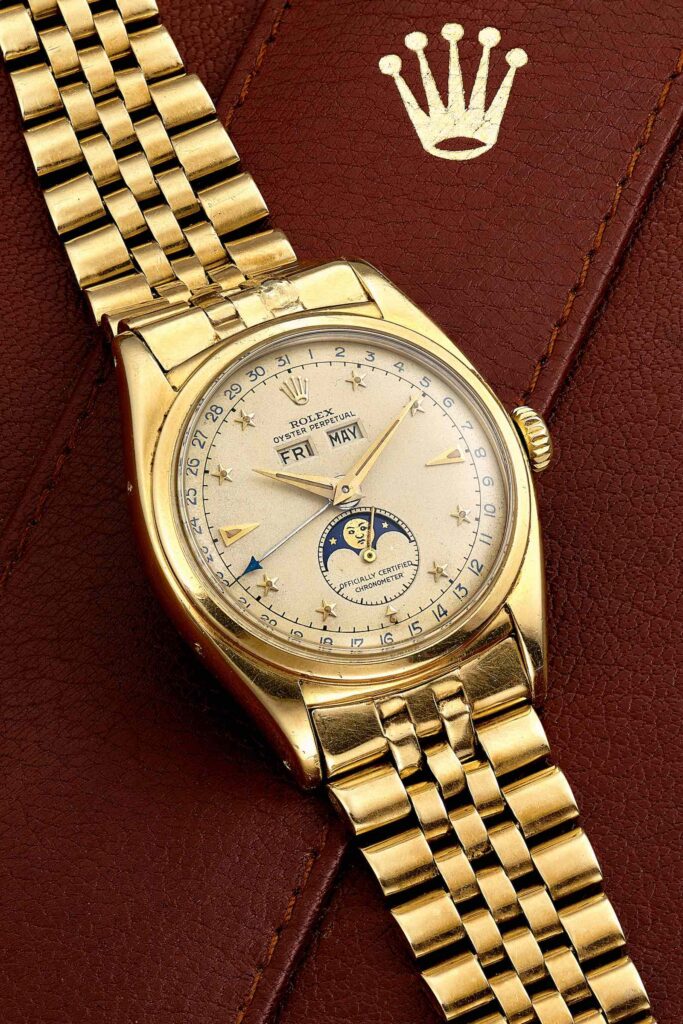 Fresh to the market, the Nishiki Star comes directly from the family of the original owner who received it as a present from his business partner sometime around 1955. In its original condition, the present lot offers a unique opportunity to acquire a fantastic example of this trophy reference, which stands as the pinnacle of vintage Rolex collecting when the world was finally free from war and restraints. Among vintage Rolex enthusiasts, reference 6062 has become one of the most sought after and acclaimed references. Debuting at Baselworld in 1950, and only five years after the introduction of the first Datejust, reference 6062 was Rolex's first and unique reference with an automatic triple calendar with moon phases alongside the non-Oyster sister reference 8171, making it one of the most complicated models ever conceived by the Swiss brand. With a very short production timeline which started in 1950 and ceased in 1953, it is calculated that only around 350 examples were ever made, which increases their desirability.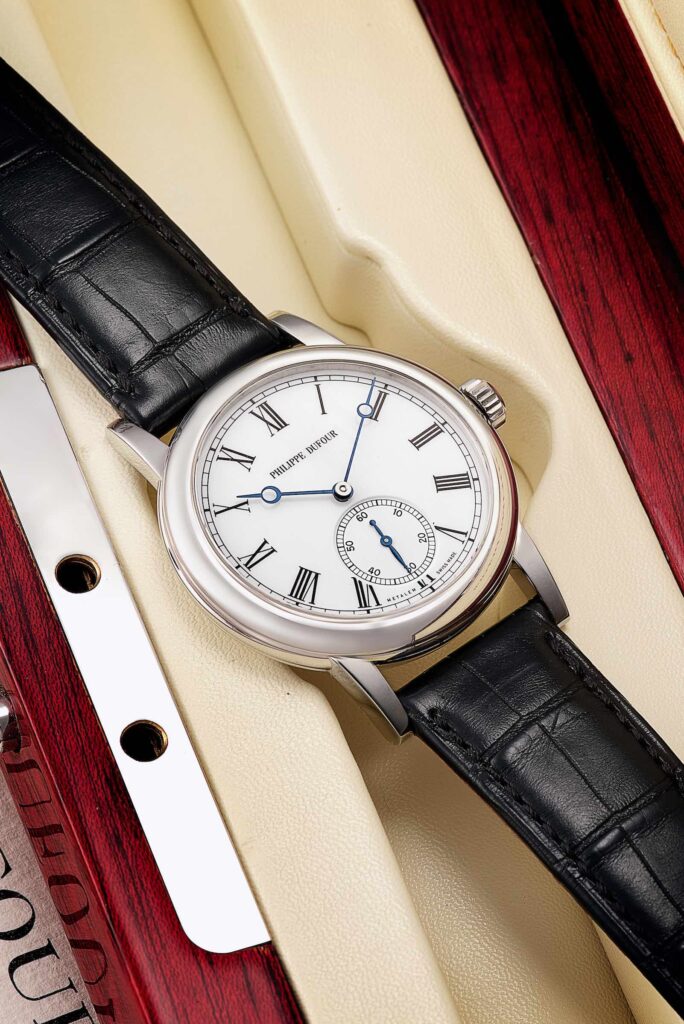 Philippe Dufour, arguably one of the most influential independent watchmakers in the world of horology, is a living legend renowned for his exceptional craftsmanship in hand-making watches from start to finish. Born in 1948 in Le Sentier, Vallée de Joux, Dufour comes from a family of watchmakers, with both his parents being part of the trade. After graduating from the Ecole d'Horlogerie in 1967, he began working at renowned watch manufacturers, but soon shifted his focus towards the restoration of antique and vintage timepieces. During this time, while restoring these watches, Dufour developed a deep fascination with the intricate complications concealed beneath their dials. Taking on his passion, Dufour began to create his own pieces. Following the successful of the Grande Sonnerie and Petite Sonnerie, the Simplicity was introduced in 2000. Fresh to the market and consigned by the original owner, this offering presents a highly uncommon opportunity for the public market, showcasing the master watchmaker's exceptional precision, patience, and craftmanship.
Luxury Handbags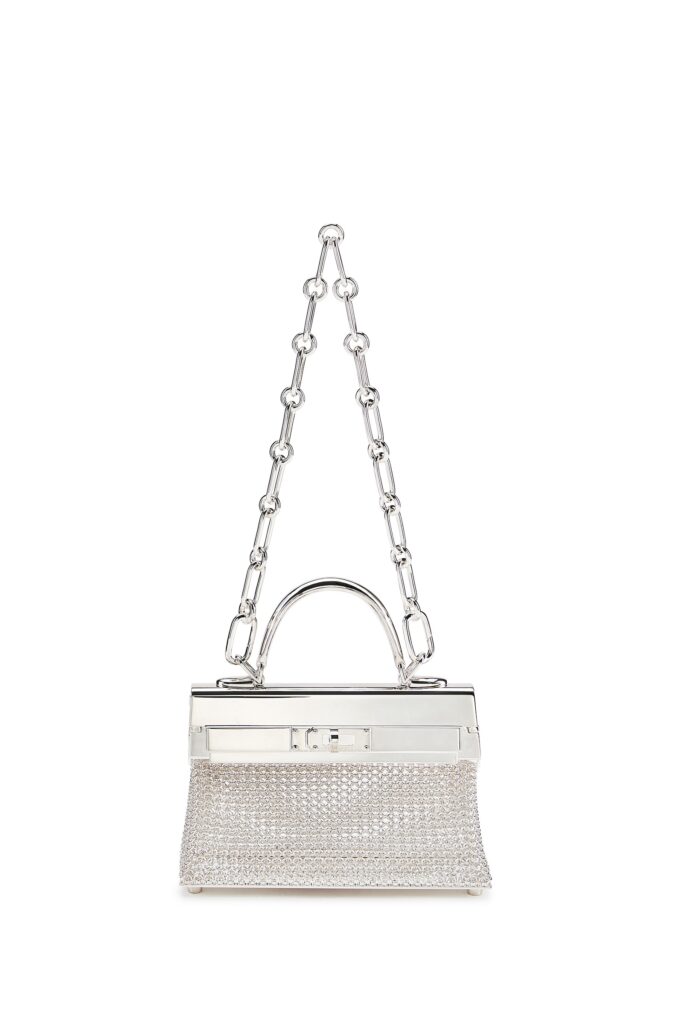 For fashionistas and purveyors of designer gear, it should come as no surprise that Hermès accessories—especially limited-edition pieces made of premium, rare, and exotic materials—are alternative investment items you can take to the bank (rather literally). If you would like to skip the two- to five-year waitlist, depending on the bag, then hail your hands high when the Hermès Malachite Matte Alligator Quelle Idole (2019) bag goes under the hammer. While the starting bid may be HK$700,000 for the limited-edition Sterling Silver Kellymorphose (2021), also from Hermès, we estimate the lucky bidder ought to expect to hand over a cool million.
But wait—there's so much more. For motor enthusiasts, a 1989 Lamborghini Countach 25th Anniversary Edition supercar that has to be seen to be believed, and two exceptional fossil specimens: an incredibly rare juvenile Gryposaurus from the Late Cretaceous period (approximately 100 million to 66 million years ago), as well as a remarkably well-preserved skull of a woolly mammoth dating from the Pleistocene period (2.6 million–10,000 years ago), featuring a striking pair of vivianite-swirled tusks, lending them a unique blue colour.
Save the date—it's a fabulous time to bear witness to or be a part of the winning bid.
Sotheby's Hong Kong Autumn Sales
2–9 October 2023
Exhibition
2–8 October 2023
Hall 1, Hong Kong Convention and Exhibition Centre, 1 Expo Drive, Wan Chai
For more information and exhibition details, please visit sothebys.com/hk.
All images courtesy of Sotheby's.