A conversation that has been spoken about in sombre tones since season one of Succession, Billions, and White Lotus, all trends indicate that this is the sage age of quiet luxury. Nouveau riche shouts and old money whispers, especially in menswear.
Colour-blocking, loud logos, designer collaborations, and patented pinks may have been not-so-distant trends, but all arbiters of fashion in 2023 raise the flag that the humble brag of excruciatingly expensive and marvellously muted menswear is in.
If you have studiously followed the style pages of Robb Report and scrolled through the shoots heralded by an international team of fashion-savvy folks, our brand has leaned into subtle and sophisticated menswear brands and debonair designer gear long before the current trend. "Fashion is transient, and style is forever," goes the adage, and in the first of many conversations with those within the industry keeping tabs on what are the favourite labels of the UHNWI, you will find the usual suspects and some surprising new additions.
Former head of fashion in a lifestyle magazine, and current managing director of Karla Otto, Arne Eggers ignites this conversation with a nod to perennial favourite Loro Piana. "Loro Piana stands out to me as the 'original' stealth wealth brand, given its long-term status as the favourite label of UHNWIs, and the extremely understated designs, which shift attention on the highly luxurious materials (think baby cashmere or vicuna) its pieces are made from," says Eggers, having just returned to London after jet-setting around Europe for Fashion Week and observing those seated in front-row and rare-air circles. "Other menswear brands I would look to are Ralph Lauren Purple Label, which offers modern-day versions of elegant old-world dressing, or Zegna, whose Triple Stitch slip-on sneakers are rumoured to be the shoe most worn on private jets around the world.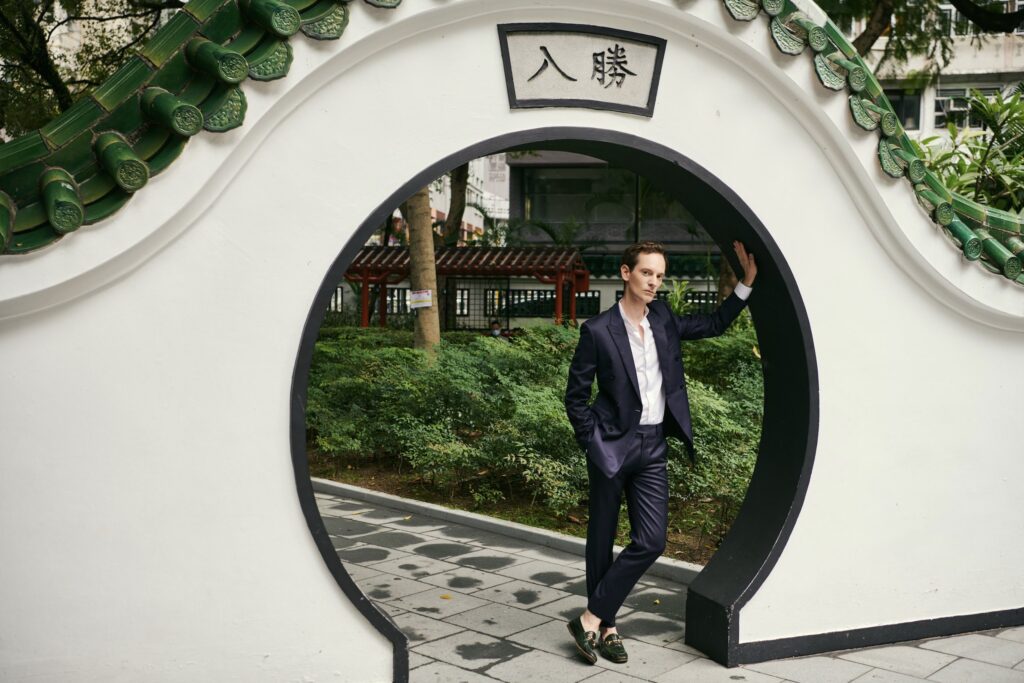 "Subtlety rules among the mega-rich as much as comfort does, so the items you will most see worn will combine those two elements—brands like Brunello Cucinelli (recently reopened in Hong Kong) or Hermès. Hermès's ready-to-wear, perhaps more than their accessories, will most likely feature in their wardrobes. Cashmere is a staple among the one percent, so anyone doing it well will become a firm favourite—be it historic Scottish mill Johnstons of Elgin or Extreme Cashmere, a young Amsterdam-based brand producing one-size-fits-all jumpers in the most luscious of yarns."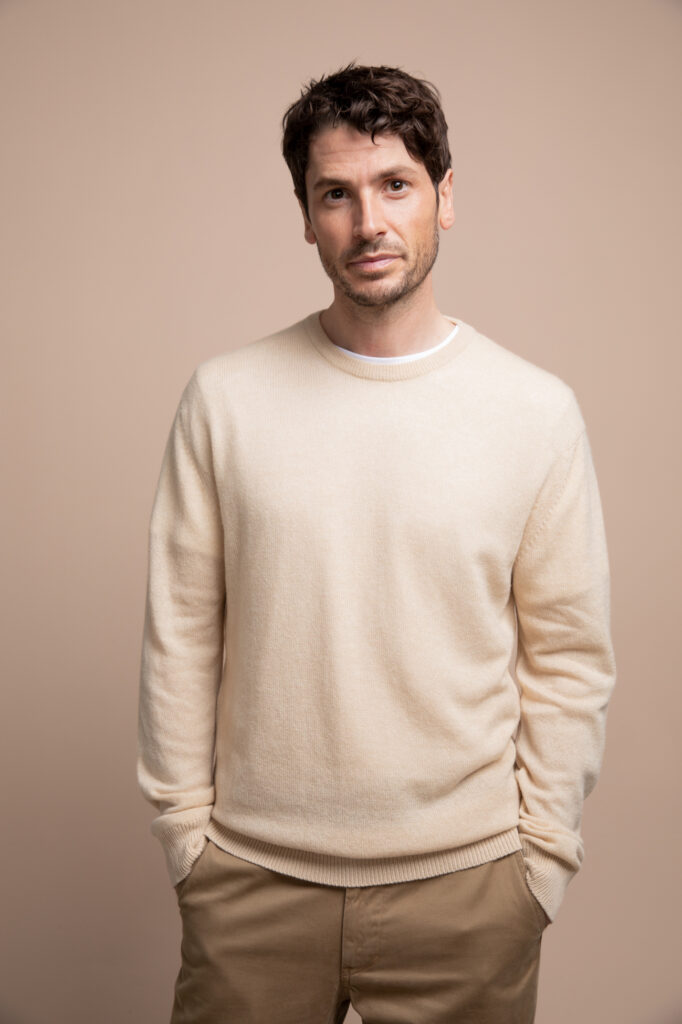 What makes a brand "quiet luxury" can be determined by a few key factors—and trend is the last of it. It's not celebrity, it's not cameos on popular shows, and it isn't even the tacit approval of the jet set who swipe their gilded Amex cards in retail. Essentially, it all comes down to materials—any brand considered quiet luxury will be using extremely high-quality fabrication, the kind that look so delicious that you want to reach out and touch them. That, paired with a pared-back design and no obvious logos, makes the perfect stealth-wealth product.
"There is often subtle branding that only 'those in-the-know' will recognise, such as the black lacquered edging on Valextra bags, or the white sole of a Loro Piana Open Walk shoe," affirms Eggers. There is never a discussion of cost, only the nitpicking of quality and rarity. Brands of a certain vintage are not the only ones considered quiet luxury, and there are relative newcomers to the list, like the Olsen twins. "It may have been around only for a few years now, but The Row, founded by sisters Mary-Kate and Ashley Olsen, presents a modern take on quiet luxury. Its timeless, trans-seasonal designs make the perfect stealth-wealth wardrobe staples. Another label to watch is Anest Collective, a carefully considered and beautifully crafted line of ready-to-wear and accessories, often drawing inspiration from art, architecture, and design."
Other stealth-wealth favourites to take note of include Swiss fashion house Akris, with sleek and understated designs that have been worn by power women like Amal Clooney to Melinda Gates, or the Milanese leather house Serapian. And let's not forget accessories: "One example for an extremely desirable yet subtle timepiece would be those made by Philippe Dufour, who is regarded as the greatest master of modern watchmaking. His timepieces can achieve several millions in auction, yet most people would not look twice when they saw one on somebody else's wrist." And therein lies the essence of stealth—missed by millions, viewed by the chosen.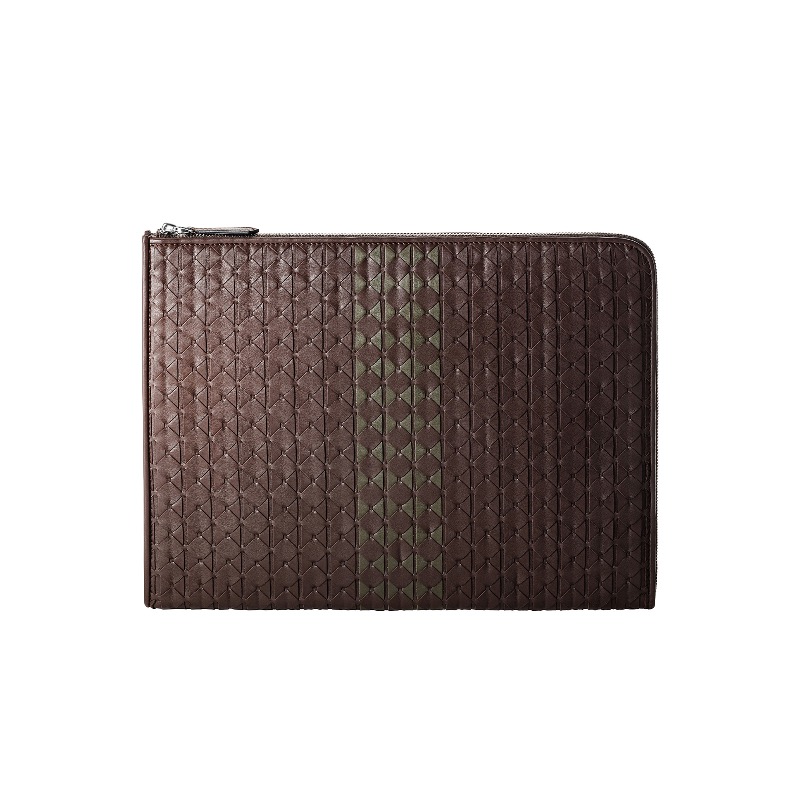 Keeping with the theme, here is a look at seven brands who are serving understated looks this season.
Kiton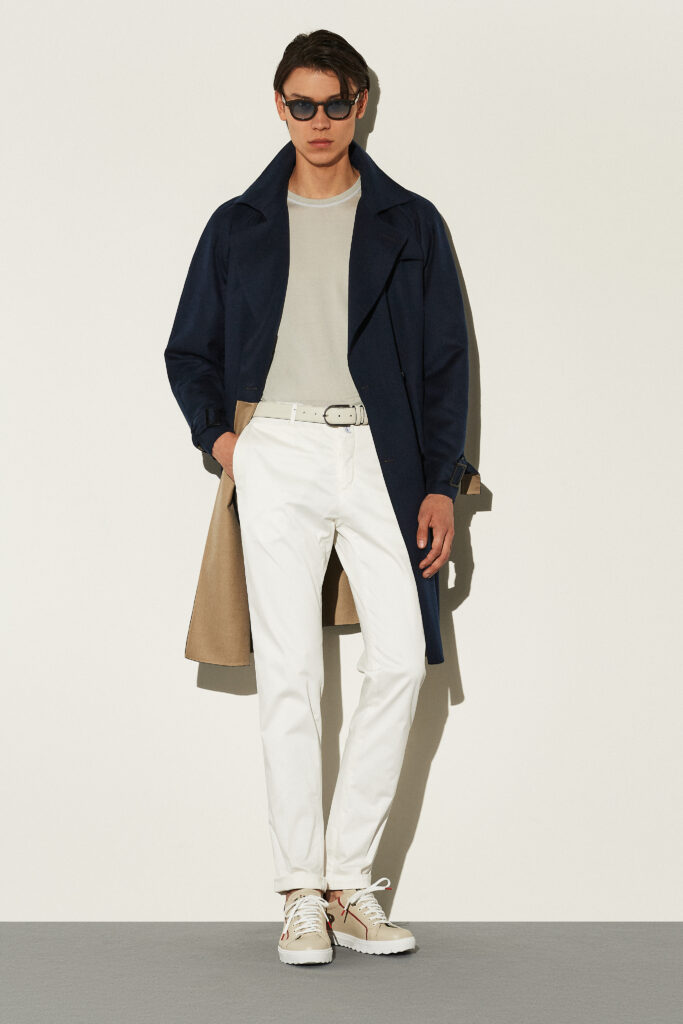 For the spring-summer season, Kiton has "the desire for balance between sophisticated elegance and casual, relaxed comfort" and we see that in the (above) look: the belted, double-breasted coat (in cashmere and silk, if you please!) and the beige cotton crewneck with the cream-coloured trousers above calfskin trainers. Despite the preponderance of beige and grey (griege, anyone?), Kiton's known for its laser-sharp, timeless looks, matched with the finest fabrication in the known world, capped with wearable silhouettes.
Emporio Armani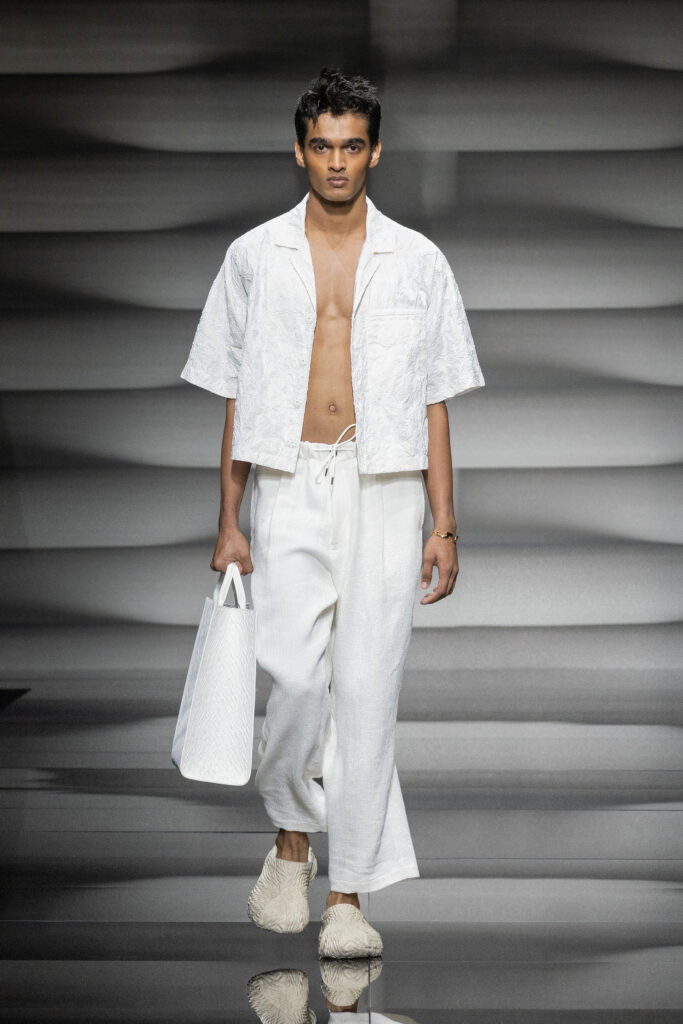 A blouson (a short-sleeved boxy shirt with V-neck and buttons), "pyjama" trousers with a drawstring at the waist with soft, loose legs, and a tote bag in laser-etched leather, with a sabot (a simple shoe, shaped and hollowed out, traditionally worn by French folks and the Bretons) in cream with a wavy print—summer in the house that Armani built looks supremely chill. If you see a preponderance of looks in 50 shades of white this season, well, it's the blank canvas and palette of the moment.
Tom Ford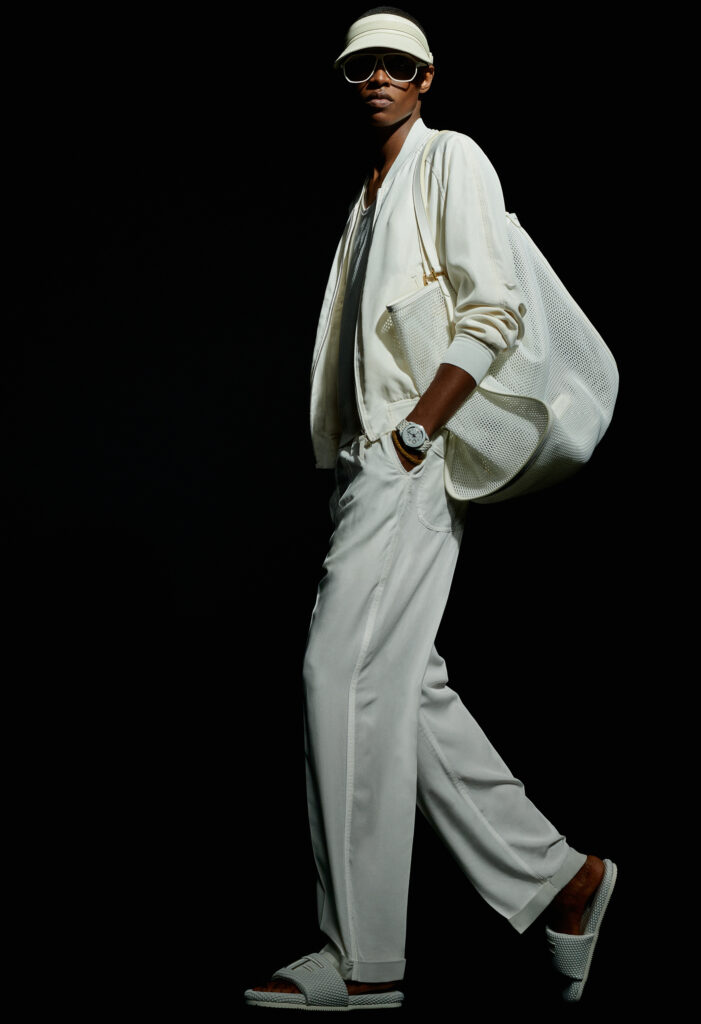 Tom Ford and stealth? Surely, we jest? Ford has always attracted celebrity of a certain wattage with its mass shine and glitter, but within the confines of any of his exquisite collections since inception, you will find select pieces that are subtle, in muted shades, and all crafted with a level of precision and perfection that the man and his eponymous brand is well-known for.
This year, the news may have been all about Ford stepping down voluntarily from his all-encompassing role as creative director of the fashion label to concentrate more on his filmmaking. Hardcore fans are going to nab every look and snippet from his final collection that he dropped soon after it was announced that Peter Hawkings (a long-time associate of Tom Ford) was taking over as successor.
From his penultimate collection, we cherry-picked the all-white look. It can be worn as a full look, or used in separates, be it the chalk silk Habotai raglan bomber jacket, the viscose pointelle mesh vest, or the ivory lightweight Lyocell pleat lounge pants. Note the finely tuned accessories: the watch, the white mesh Harrison slipper, calf leather visor, or the white mesh large tote and aviators.
Givenchy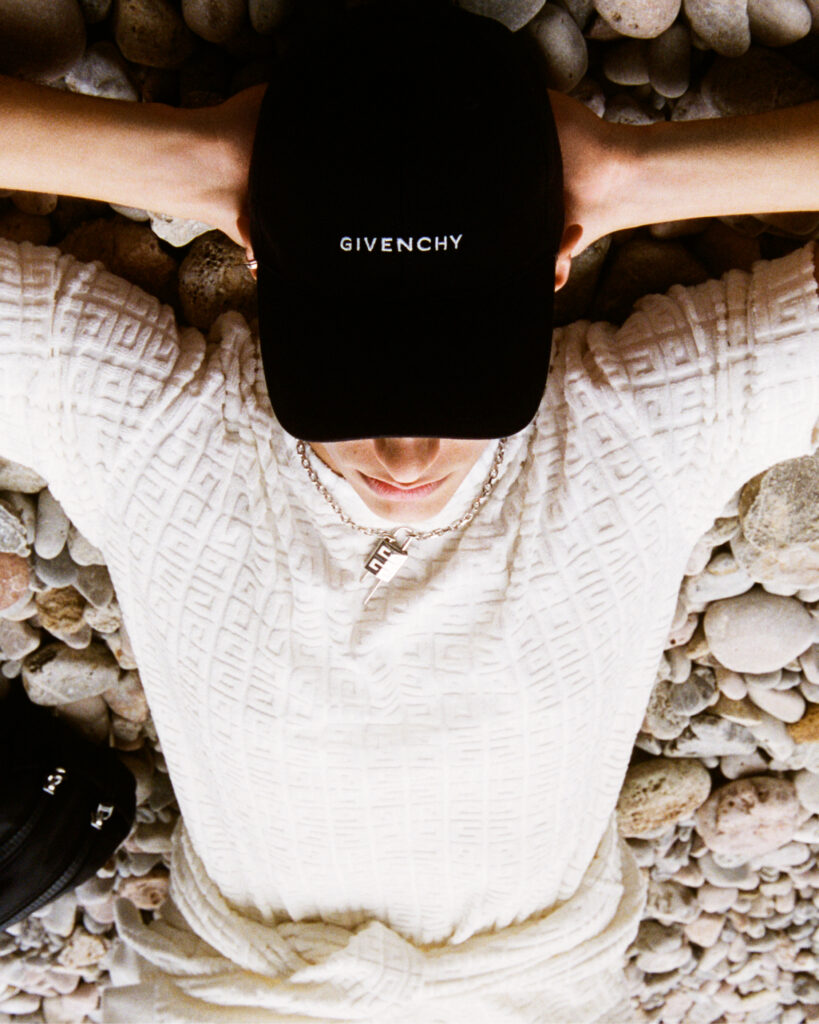 The Plage collection from Givenchy will hit the city stores late May this year, and it's perfect for the beach or yachting season. A versatile "city-to-sand" swim- and beachwear capsule of ready-to-wear and accessories for autumn 2023 (fantastic pieces for men and women), Givenchy's latest collection to hit Hong Kong is a gentle nod to the refined lifestyle and choral colours that brush across the coasts of Le Clos Fiorentina, Hubert de Givenchy's seaside estate in Saint Jean Cap Ferrat.
"The light is different in the south of France: Monsieur de Givenchy loved Le Clos Fiorentina for its protected, natural beauty and a relaxed elegance that was a world away from his busy life in Paris," says Matthew M. Williams, creative director of Givenchy. "For Givenchy Plage, I wanted to explore that lifestyle through light and colour, especially the pearly pink façades that are so typical of that region."
A laid-black glamour and relaxed elegance, there's nothing in-your-face about the subtle sophistication of this sun-kissed range.
Berluti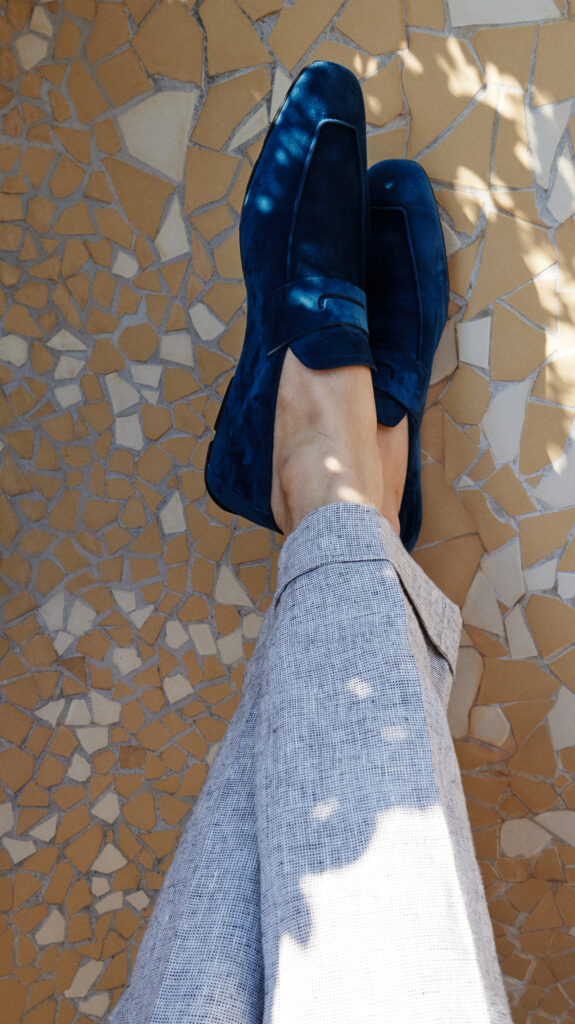 For a hint of colour to complete a signature look, there's the Lorenzo Drive Scritto Camoscio leather loafer from Berluti. In a striking hue of ink blue—correction, in the colour "Aveiro" (named after the Ria de Aveiro lagoon on the west coast of Portugal), you can slip into the lush, supple, and unlined shoe barefoot and hit the road in comfort and style. Look for the subtle Script signature, hand-stitched details, and notable ease of the latest collection that comes in many warm and comforting shades.
Loro Piana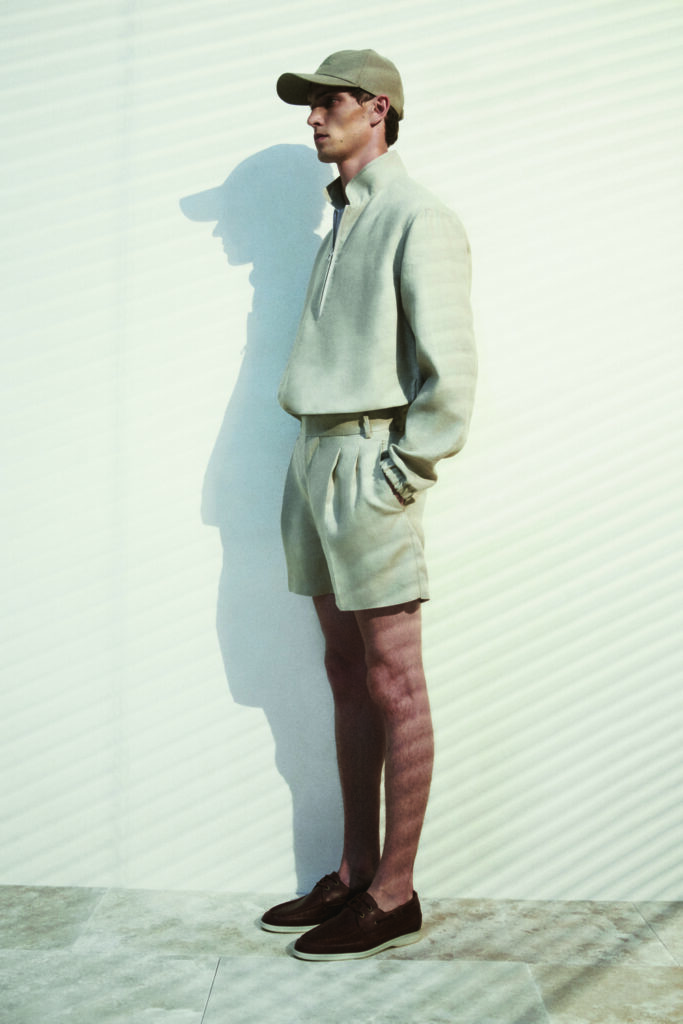 With the Summer Resort collection, Loro Piana brings the resurgence of an Italian spirit and of pure vacation vibes. Look for relaxed silhouettes and unhurried styles that glide over the body instead of restricting it—letting the wearer savour the moment seems to be the bidding theme. The sartorial canons of the fashion house are well-known; Loro Piana is the master of the finest fibres, transforming precious yarns into original fabrics that combine silk, cotton, and linen, perfect for the balmy season ahead. The colour palette ranges from dawn to dusk, chic and, dare we say, gentle? Heading to Europe this summer, why pick one? Take the entire wardrobe with you that's perfect with a Mediterranean backdrop. Durable, wearable, comfortable, and effortlessly chic, the linen, in crêpe or in Loro Piana's exclusive Solaire fabric, is the key to every look, be it in their Bermuda shorts, tops, outerwear, and even in some of their accessories.
Testoni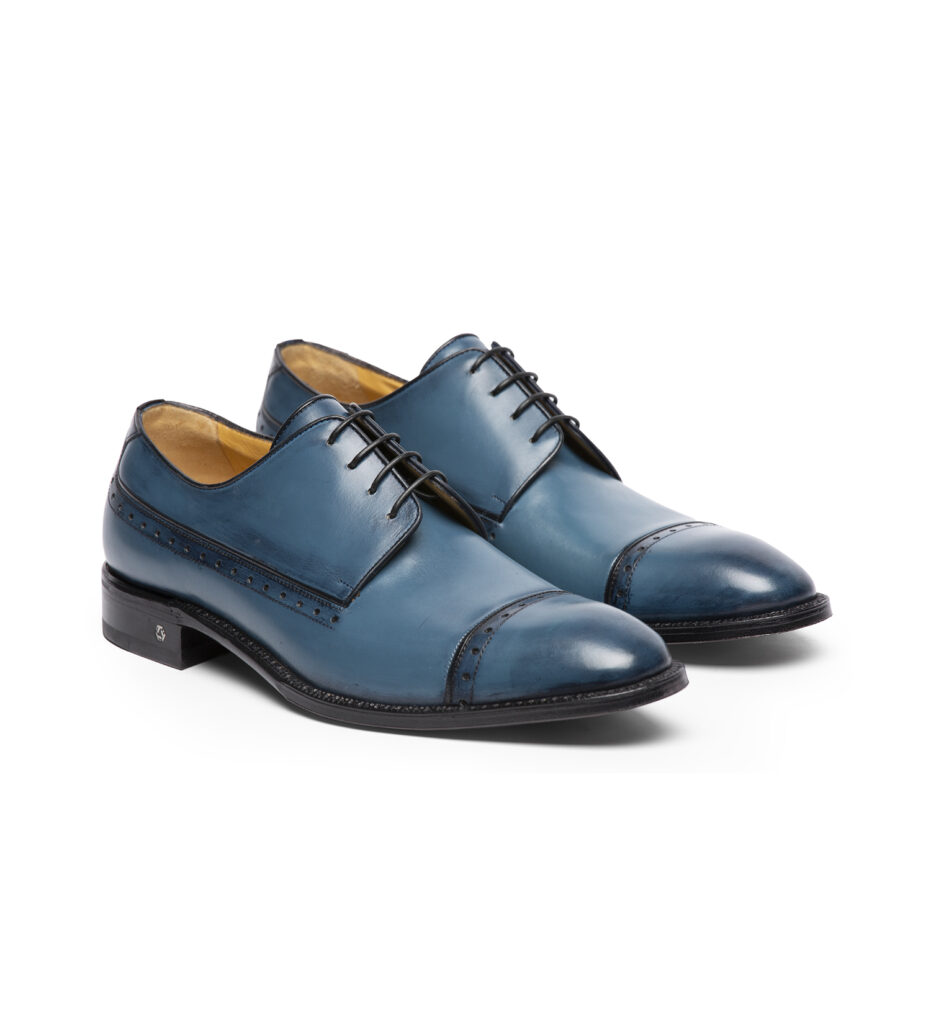 Perfect with khakis or denim, the cool blue Valdobbiadene leather derbies from Testoni are a signature piece from the brand this season. With a patented Piuma Rapid construction, these refined kicks in hand-dyed calfskin offer lightness and comfort. P.S.: Also coveting the white Ravenna woven calf sneakers (below). Slip on, slip off. What's not to love?
All images courtesy of the respective brands.