A memorable minimalist package we picked up years ago was a nifty little tub of moisturiser so very aptly called "Hope in a Jar." Pretty on the nose, as, let's be fair, isn't that what the entire beauty industry is ostensibly selling us?
Be it Joyce Beauty, an entire wing at Lane Crawford, or a full floor at Harvey Nichols in Central, Hong Kong, the sheer volume of products from the US$8 billion (HK$62.8 billion) beauty and wellness industry (pre-pandemic numbers) can be overwhelming. In recent years, skincare and self-care sales shot through the roof; the wellness economy has now increased its global market value to approximately US$4.4 trillion (HK$34.54 trillion), with the US having the largest health and wellness market, valued at US$52.5 billion (over HK$412 billion). Coming in second place, with US$19.9 billion (HK$156.2 billion) in sales, is China.
Out in the market, there are lotions, potions, and serums galore,and we've dabbled (and dabbed) with a few. Some skin-care products and shops look like spas, others somewhat superficial and cosmetic; then there are those more medicinal and a few scented apothecaries that lure you in with scientific promises of what an alphabet soup of vitamins can do for your skin. Does it do the work, heal, and repair? Or is it a placebo effect? Here's what we found most compelling in the epidermal battle against the ravages of time, season, and sun damage. Original sin we can't revert from, but how about original skin?
Hibernicis
Hibernicis may be an ode to Ireland, but developed to cater to all skin tones, types, and genders around the globe, including Hong Kong. Our interests were piqued when we read that the founder, Catherine Logue, is a city alumni and a skincare industry veteran with almost 40 years of experience and expertise (having worked at Chantecaille Asia and Joyce Beauty). Not only does she know the business inside out, but, familiar to the weather and conditions of Hong Kong, she knows what the denizens of the balmy city need, not just want. Hibernicis is not a cosmetic brand (the packaging is beautiful though) but a protective and healing one. The products are made of 99 percent natural and naturally derived ingredients, with its star ingredient being seaweed extracts from Ireland to "detoxify, clear, and tone the skin," as per the press material sent to the auspices of our offices.
In a process of trial and error, over the past few weeks, I have tried a bunch of its products, in particular the Sioda Body Serum, which takes inspiration from Hong Kong's climate. As most of the year the weather here is hot and humid, the idea of adding heavy moisturisers to the skin during this period is a self-hate crime; all moisturisers that Logue has developed—especially the serums—are able to be absorbed without leaving a heavy residue. With the addition of generous amounts of sodium hyaluronate, which enables the skin to attract water at a cellular level, plus nourishing seaweed extracts, the serum glides beautifully onto the skin and is quickly absorbed within less than a minute of application.
Also a noble and necessary addition: the hand cream. The first visible signs of aging appear on your palms, neck, and eyes, so gear up. Here's a handy test that showed how well the cream is absorbed: you can use a smart phone without leaving an oily stain on the screen. Bliss.
Cary Regimen
Here's a happy local inclusion. Founder Matteo Chung's skincare line, Cary Regimen, launched in 2020, provides a shortlist of necessary skincare range for the modern man on the go. Our pick? The Under Eye Correction Tinted eye cream. Long hours staring at the screen seems to be the default mode of most Hongkongers and you need, in your arsenal, this weapon: Cary's C-Remedial Complex, a nourishing eye cream combining hyaluronic acid and niacinamide to hydrate the skin.
The botanical ingredients are set to repair pigmentation and volume loss, and the slight tint in the cream provides coverage for a fresh and healthy look, alleviating the skin and muting the appearance of fine lines, wrinkles, and dark circles. The Niacinamide boosts collagen production, and the hyaluronic acid hydrates the sensitive skin around the eye, giving a firmer look preventing the sag of the epidermis. The SPF15 is essential as summer creeps up around the corner. The nourishing ingredients provide essential repair while the tint in the cream covers a multitude of sins. Now, the PR claims the creams are available in shades "to match a brand spectrum of skin tones," so in-person shopping to match tone on tone is key.
This and other products from their latest collection will be available from May onwards here.
Tatcha
We all know the strong hold Korean brands have on the beauty industry, but head further east to find Tatcha. When you want something done, and then perfected, head to Japan.
Having met founder Vicky Tsai during one of her trips to Hong Kong, she divulged that her brand is a celebration of classical Japanese beauty and the self-healing culture she encountered while studying centuries-old rituals in Kyoto and thus began her empirical philosophy of care and harmony. While the research and development of Tatcha may be headquartered in Tokyo, the brand has been a smash hit for years now and gone global—with good reason. Its range of exquisite products work, so when a package arrived with their latest wears and tears, colour us thrilled. Time for a trial run of Tatcha's new retinol alternative: The Silk Serum.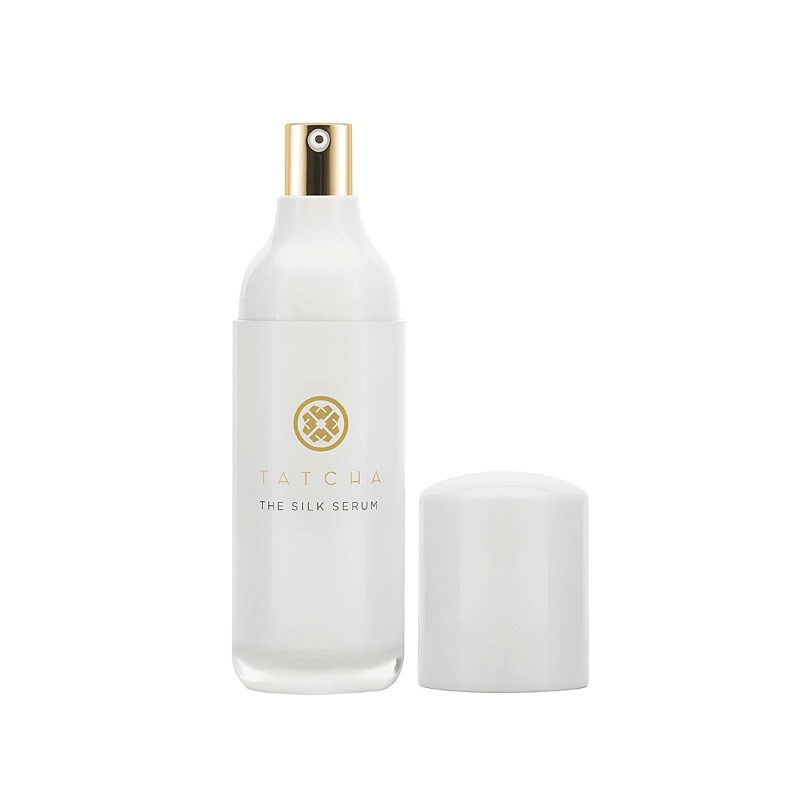 A potent serum with retinol-like results (but without being invasive or painful), Tatcha has developed its most powerful wrinkle-smoothing formula till date: an easy-to-use, kind-to-skin serum that visibly firms, boosts radiance, and supports collagen-depleted skin while hydrating and reducing redness.
The literature reads, "Our highly effective duo of plant-based retinol alternatives, upcycled cranberry extract and sea fennel, act on the same factors as retinol to give the look of collagen-rich skin. Working in harmony with silk extracts and Tatcha's Hadasei-3TM proprietary complex, this retinol alternative reveals skin that looks and feels like silk: soft, smooth and radiant."
Does it work? Well, as we go to print, no one at the Robb Report Hong Kong office has doused me with compliments, but I definitely feel good on the inside. And that's where it counts, right—beauty on the inside?