Riva may have started out building yachts on Italy's Lake Iseo in 1842, but it found a new home on Lake Como in 2023.
The storied Italian yard has just opened a private deck on the shores of the third-largest lake in Italy. Located in the province of Lèzzeno, just a few miles from Bellagio, the exclusive new destination provides yacht owners with a picturesque place to unwind and offers a range of helpful services. It is only the second private deck Riva has opened following an elite hub on Nammos Beach in Mykonos.
Set within the historic Yacht Club Eriolario, the latest location emulates the elegance of Riva's fleet and evokes the golden age of yachting. The interior has been outfitted with the same sparkling chrome fittings and lacquered mahogany panels that have appeared on the yard's beloved powerboats for the past 180 years. You can expect the same level of expert craftsmanship, too.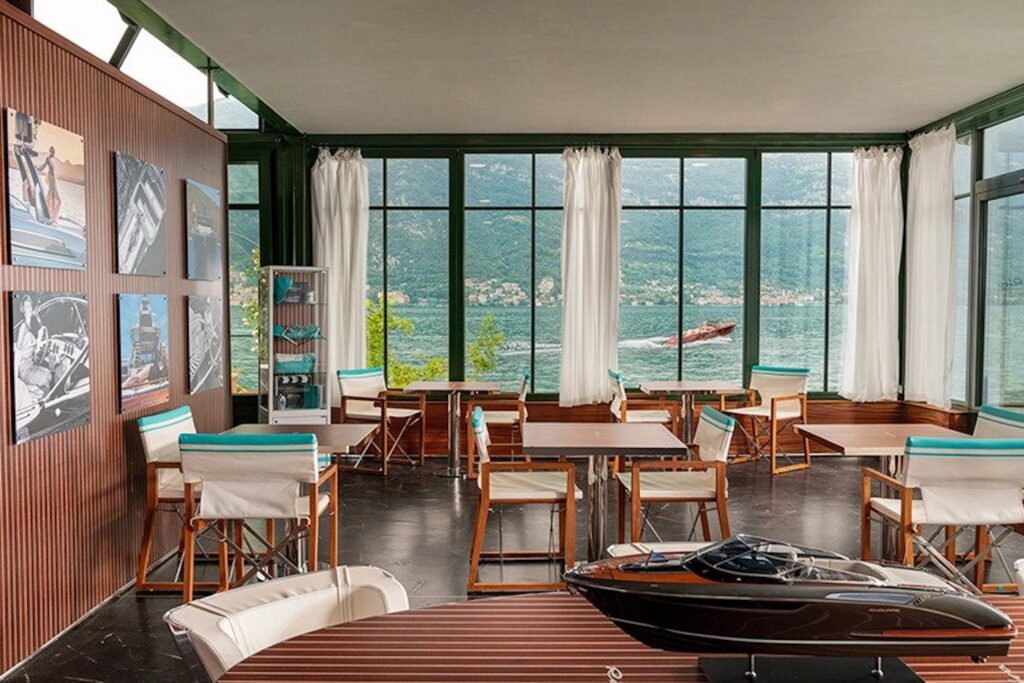 With sweeping views of the eastern bank, the tranquil space is adorned with Riva's own Aquarama tables and chairs, as well as the yard's famous cushions with aquamarine detailing and the iconic Aquariva lamp. (Riva's entire collection of high-end wares will be on display in a dedicated corner and can also be purchased online here.)
The best part? Several Riva yachts will be available for hire so that seafarers can further explore Lake Como. Set against the foothills of the Alps, this renowned body of water is surrounded by rugged mountains and quaint towns that have long been frequented by the international jet set.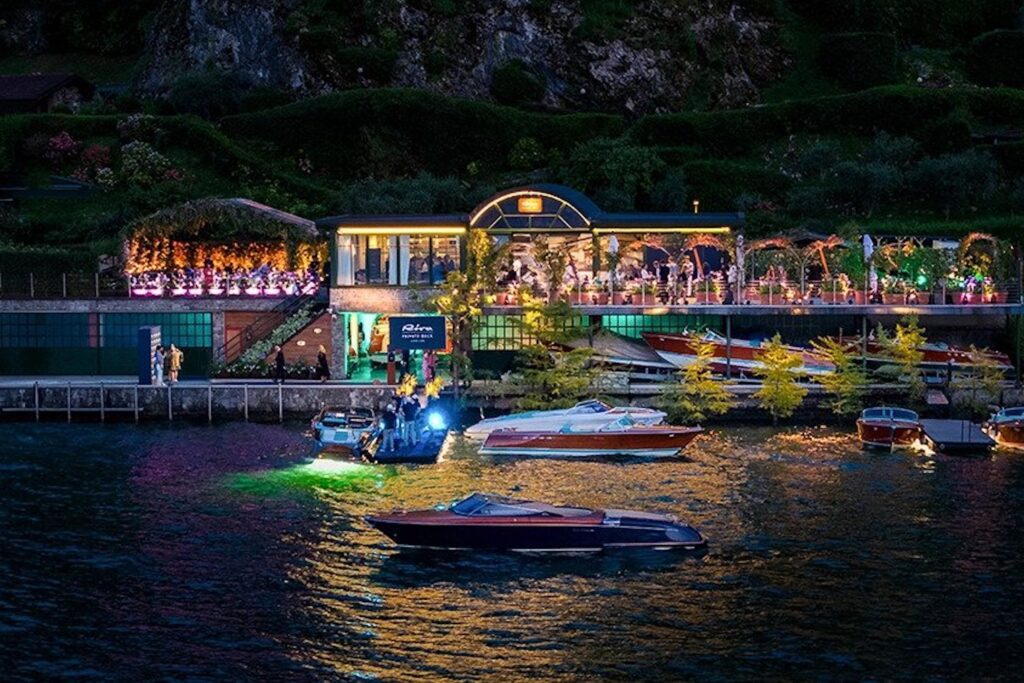 In addition to the two decks, Riva also has lounges and privées in Venice, Sarnico, Monaco, Opatija, Ischia, and Paris. "The Riva Destinations give those who do not own a yacht the opportunity to live an authentic Riva experience," Ferretti Group's CCO Stefano de Vivo previously told Robb Report. "To breathe the magic and touch the heritage of this iconic 178-year-old brand."
Sounds like a trip to Como is in order. (Robb Report has reached out to Riva for details regarding services/pricing and will provide further information shortly.)