For whisky lovers, the "Beast of Dufftown" is undoubtedly a unique expression that sets itself apart with bold and robust flavours. Celebrating its bicentennial this year, the famed Scotch distillery looks back at its legacy and pays homage to the company's exclusive 2.81 distillation process with a series of pop-up experiences at K11 Musea, combining art, history, and tasting.
The three-part journey, under the "Midnight Secrets" theme, starts with a digital art installation inside K11 Musea's hard-to-miss Gold Ball on the second floor. The artwork reimagines the River Spey near Dufftown in Scotland, where Mortlach's first legal distillery was established in 1823. Artist Jiayu Liu leverages real-time environmental data and geographic coordinates along the river to create a virtual interpretation reminiscent of the whisky's "beastly" taste, flowing fiercely on a curved LED screen.
Further elevating the experience is a special AR Instagram filter, which visitors can apply on their phones in front of the entrance. A virtual beast is called forth on the device screen, echoing both the whisky's boldness and the raging nature of the River Spey's fast-flowing current. Mortlach's unique 2.81 distillation method process is another key highlight of the exhibit, and guests are invited to take a closer look at the distillery's 30-year-old Midnight Malt in display.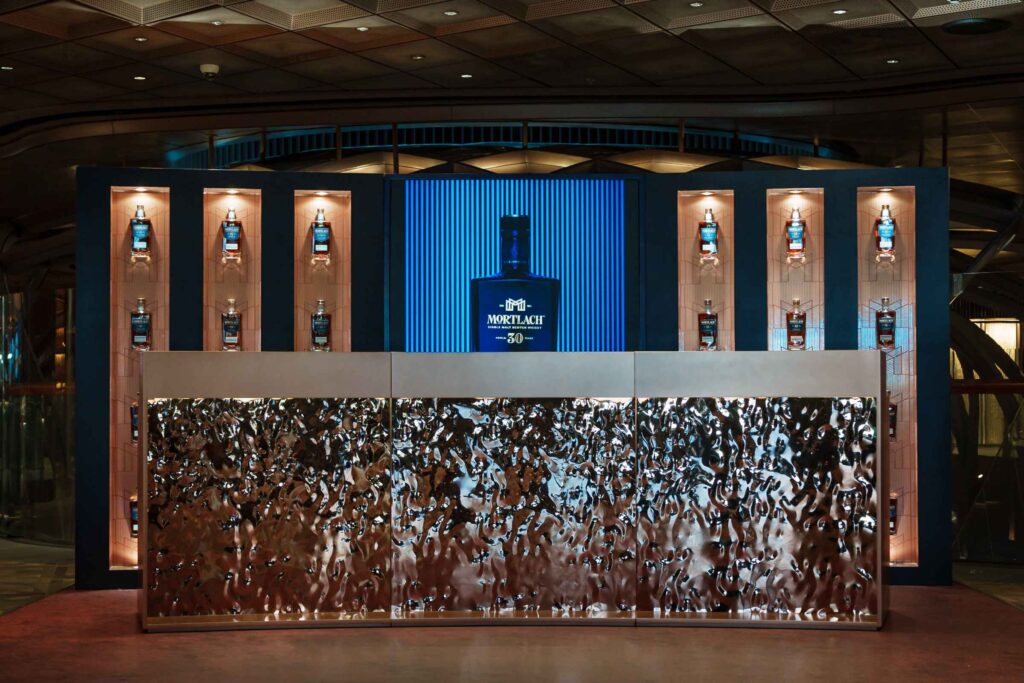 After a dive into Mortlach's history and distillation secrets, it's time to get a real taste of the exquisite whisky. Head up to the fifth floor of K11 Musea and visit the pop-up bar for a complimentary glass of the 12-year-old 2.81 distilled Mortlach single malt whisky, which gives off a fruity aroma and brings out a bold, meaty flavour followed by an aftertaste of decadent dark chocolate. Do note that visitors will need to pre-register online to avail themselves of the complimentary glass.
For more than a sampling of the spirit, the more exclusive Mortlach 2.81 cocktail pairing at the Artisan Lounge awaits. As a homage to the singular distillation process, this special experience encourages visitors to savour 2.81 pieces of sweet or savoury canapés paired with a Mortlach cocktail. The exclusive cocktail and canapé set (HK$268 per person) can be redeemed with the purchase of any single bottle of Mortlach at the Liquid Gold store, just next to the Mortlach pop-up bar on the fifth floor of K11 Musea, during the exhibition period from now until 14 March. Register your visit here.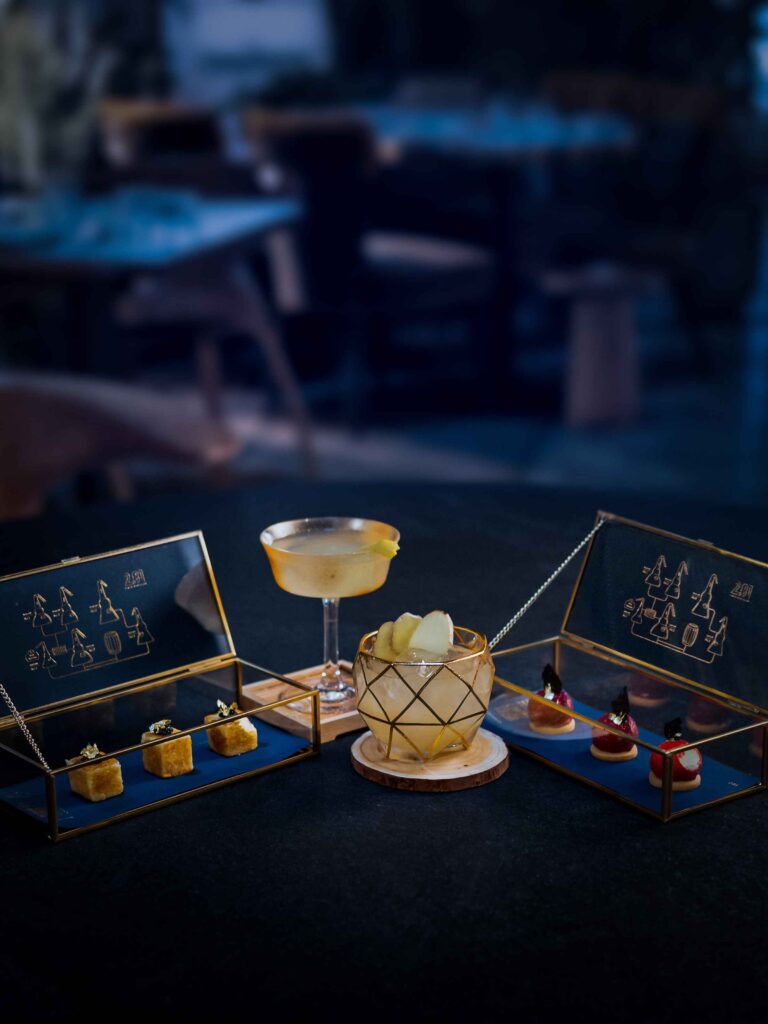 "The Midnight Secrets" Immersive Experience by Mortlach
10 February–14 March 2023
K11 Musea, Victoria Dockside, 18 Salisbury Road, Tsim Sha Tsui
Images courtesy of Mortlach.