Just in time for the holidays, Moncler Grenoble has released its latest collection of alpinewear for this year's fall-winter season.
Engineered for performance and designed with technical features, the full collection comprises three lines—High Performance, Performance and Style, and Après Ski—for both men and women, as well as skiwear for children.
Moncler Grenoble's High Performance release is devised for extreme activity. For men, the Brizon shell jacket, both waterproof and windproof, and Cerniat down ski jacket, lined with PrimaLoft's Gold Insulation Active, lead the collection. Both stylish and practical, Brizon's water-repellent AquaGuard zippers, taped seams, and an adjustable hood with a rigid visor are designed to help you endure cold weather conditions as you tackle Black Diamond slopes. Its graphic colour-blocking and high-visibility panels will make you easy to spot on the powder, too. For those pursuing performance and elegance in the same breath, the Isorno down jacket with a snood-like hood and the Mazod jacket are built for relaxed runs.
Meanwhile, the women's line features a more vivid colour palette, with the hood- and visor-equipped Hainet jacket offered in ice blue, or colour-blocked pale pink, red, and white. Featuring a buckle-fastening waistbelt for a cinched silhouette, the Teche jacket is available in bold red, black, or clean white. Other styles, like the Theys and Valsorey jackets, bring metallic pastel colours and striking silhouettes into the mix.
Après ski activities are the perfect time to debut the versatile, hooded Tratten parka for men, and the longline Arbois fleece coat and Yvoire zipped jacket in faux shearling for women. A variety of knitwear, thermal base layers, and beanies and hats round out the collection. Moncler Grenoble is also highlighting a collaboration with glove specialist Reusch; both new styles for women feature PrimaLoft's Bio insulation, a flexible softshell, soft sheepskin leather, an all-weather Gore-Tex membrane, and a pocket that can fit a heating pad or ski pass.
See more photos of Moncler Grenoble's skiwear below: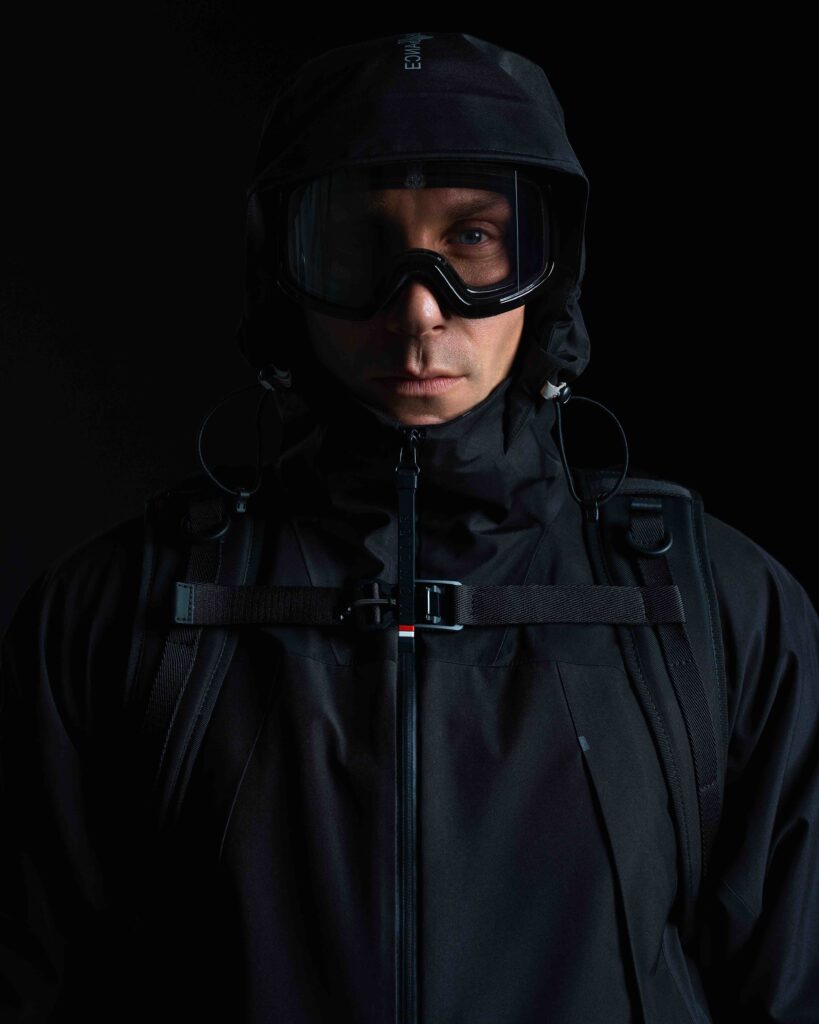 All new items are now available at Moncler.com.
All images courtesy of Moncler.