This story is part of a series of interviews with the chefs of MGM x RR1 Hong Kong Culinary Masters, hosted at MGM Cotai in Macau on 10–13 August 2023.
If you had told Yim Jung-sik in his teenage years that he would end up being the acclaimed chef of not just one but two Michelin-starred restaurants, he might not have believed you.
Growing up, there was little to indicate that Yim—who hails from Suwon, just south of Seoul—would find his calling in the culinary arts, aside from a fondness for eating, but a fortuitous happenstance, eventual education at the Culinary Institute of America, and later stints at Aquavit, Bouley, and Akelarre have proven otherwise. Not bad for someone who accidentally fell into the profession.
Now with multiple accolades under his belt, both for his Seoul and New York City outposts, Yim works his unique magic by taking Korean dishes familiar to diners—be it bibimbap, gimbap, or otherwise—and transforming them into flavourful, unexpected works of art with his signature innovative flair.
Robb Report Hong Kong speaks with the chef who pioneered "New Korean" cuisine about his approach to fusion dining and the difficulty of reinventing traditional foods ahead of his appearance at MGM x RR1 Hong Kong Culinary Masters Macau at MGM Cotai, Macau, on 10–13 August 2023.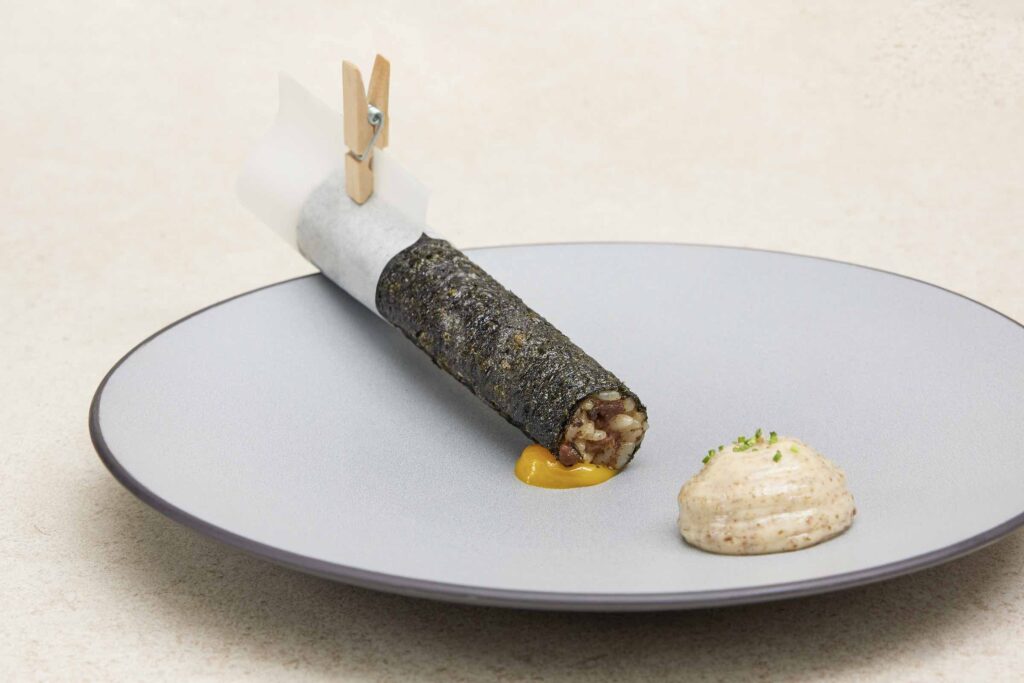 Your cooking journey began with an unusual start. Can you tell us the story?
Korean men are required to serve in the Korean military for two years, so when I turned 20, I enlisted. It just so happened that one of my seniors was on vacation, and I was asked to temporarily fill his position in the kitchen. It was purely by chance that I found myself cooking for the first time, and I instantly fell in love with it. From that moment on, I discovered my passion and realised my skill in the kitchen. I consider myself incredibly fortunate to have had that opportunity.
Between preparing canteen meals and working in fine-dining kitchens, you developed what you call "New Korean" cuisine. How do you reinvent traditional Korean cuisine while staying true to its fundamentals?
The idea behind my fusion Korean cuisine redesign is to change classic Korean dishes by adding new cooking techniques and flavours from other countries. This makes a nice combination of old and new tastes. I want to make Korean food more exciting and interesting for people from different backgrounds. I try different ways of mixing ingredients, changing textures, and making the dishes look attractive. My goal is to make eating Korean food a special experience and show that Korean cuisine can be adapted and enjoyed by people all over the world.
How did people react to "New Korean" cuisine when you opened Jungsik?
At first, it felt strange, like a cultural shock. Koreans were not fully prepared to accept it, leading to mixed reactions. However, as time passed and people gained diverse international experiences, they became more open-minded towards new things. With the emergence of not only traditional restaurants but also restaurants with similar concepts, it has become a trend and established its own style.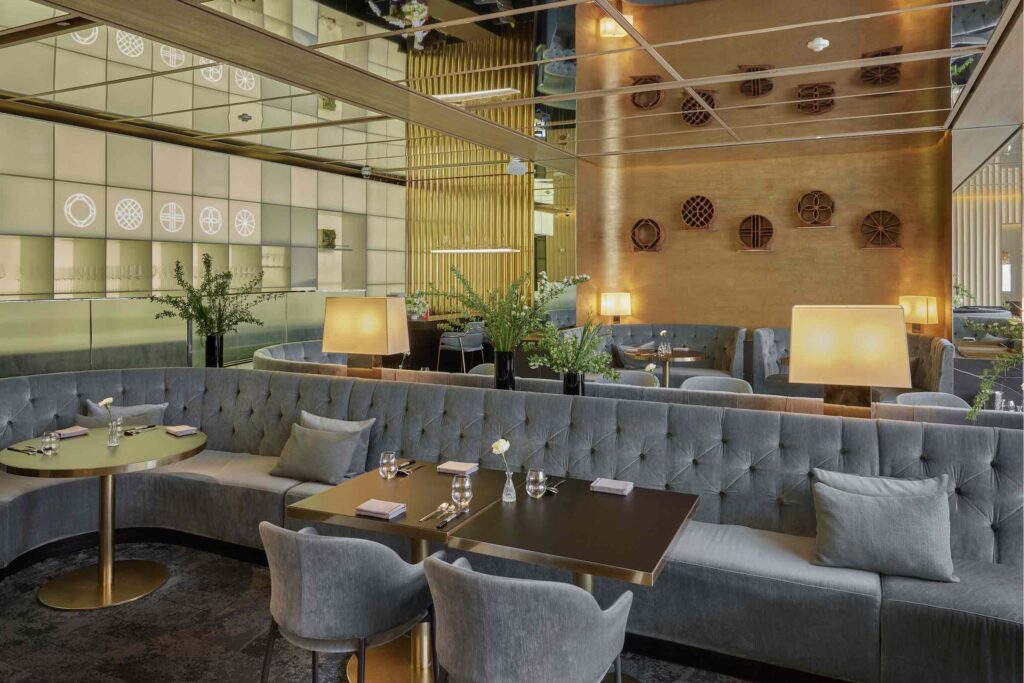 It's been 14 years since you opened Jungsik, and a lot has changed in the culinary world, both in Seoul and around the world. How would you say fine dining in South Korea has changed?
There have been many big changes in Seoul over the past 10 years, especially when it comes to dining. The food scene has improved a lot and is still getting better. I feel proud because I believe I've made a contribution to these positive changes. I really think that in the future, Seoul will have more fancy and upscale restaurants like New York City. I want everyone to pay attention to what's happening in Seoul. It's definitely going to offer some new, exciting culinary experiences.
What has been the most difficult traditional Korean dish for you to reinvent?
Kimchi. Anyone can make it, but it's truly challenging to express it with depth and in a new style. It requires intricate details and is difficult to incorporate as a course in fine dining, like a side dish that adds a lemon-like touch. I'm still in the midst of exploring it. It may seem easy, but it's a demanding presence. Recreating it with depth is incredibly challenging.
You've gained the highest honours in the food world. What's your secret to success?
I am uncertain about my level of success at the moment, but I have a deep passion for food and cooking. I am dedicated to my work in this field.
How has success changed your perspective towards your culinary craft?
Business-wise, being successful has allowed me to reinvest and explore a wider range of experiences, not only within the culinary field, but also beyond it. I've had the opportunity to meet and interact with people from diverse spectrums. Moreover, attracting talented individuals has created synergistic effects, enhancing my overall journey. It's a virtuous cycle.
Any new projects we can look forward to?
In my opinion, North Korean-style mul-naengmyeon could be popular in Southeast Asia. Although its taste is light and may not leave a strong impact after a single try, it's a food that you can't resist. I believe it will appeal to the warmer markets. I'm considering creating a concept and taking on the challenge.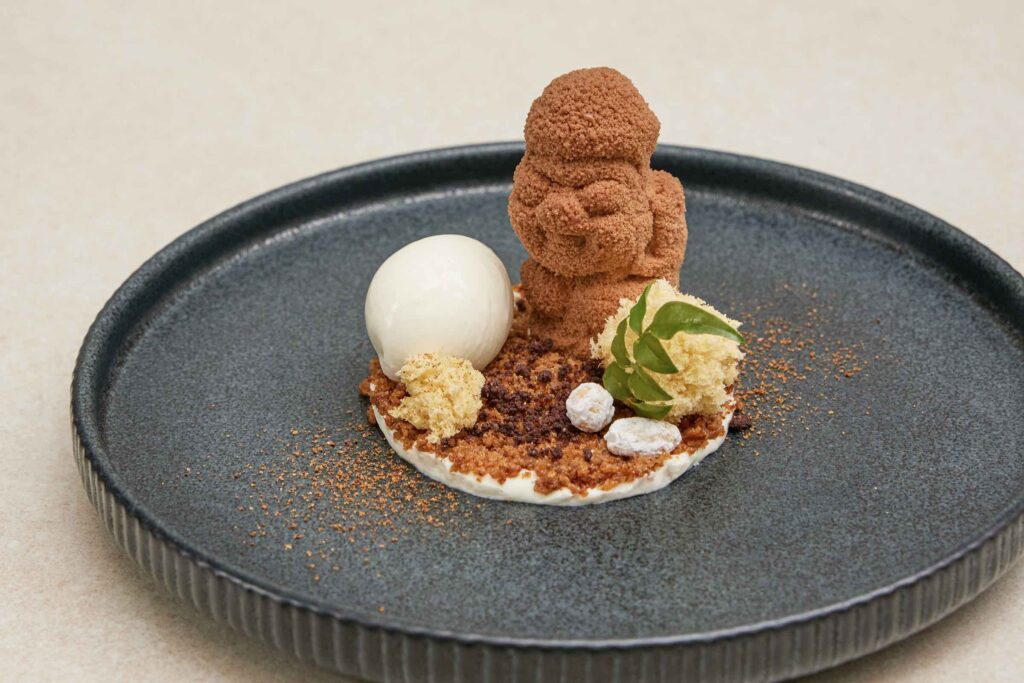 What are you most looking forward to at Culinary Masters and what impact do you think the Macau culinary arts will leave on you?
Meeting other culinary masters and being able to learn and experience new things with them. I am excited to explore the culinary scene in Macau, which I have yet to experience.
What do you hope diners will take away with them after they experience your meals?
Whether familiar with Korean culture and cuisine or not, I want to showcase the newly designed Korean food culture and make people aware of its existence.
What do you consider to be the "future of food" and how will you work in that theme into your programme at Culinary Masters?
I believe meat substitutes will play a significant role and become a booming industry. As people become more conscious of the environmental and ethical issues of traditional meat production, the popularity of meat substitutes is rising—this presents a significant opportunity for businesses in this sector to flourish and expand. Also, the vegetarian population is growing rapidly and becoming more diverse, and the alternative meat market is expected to have a significant impact. In this context, Korean cuisine has the potential to offer a wide range of vegetarian options, and in line with this trend, I am actively developing a variety of alternative meat and vegetarian menus.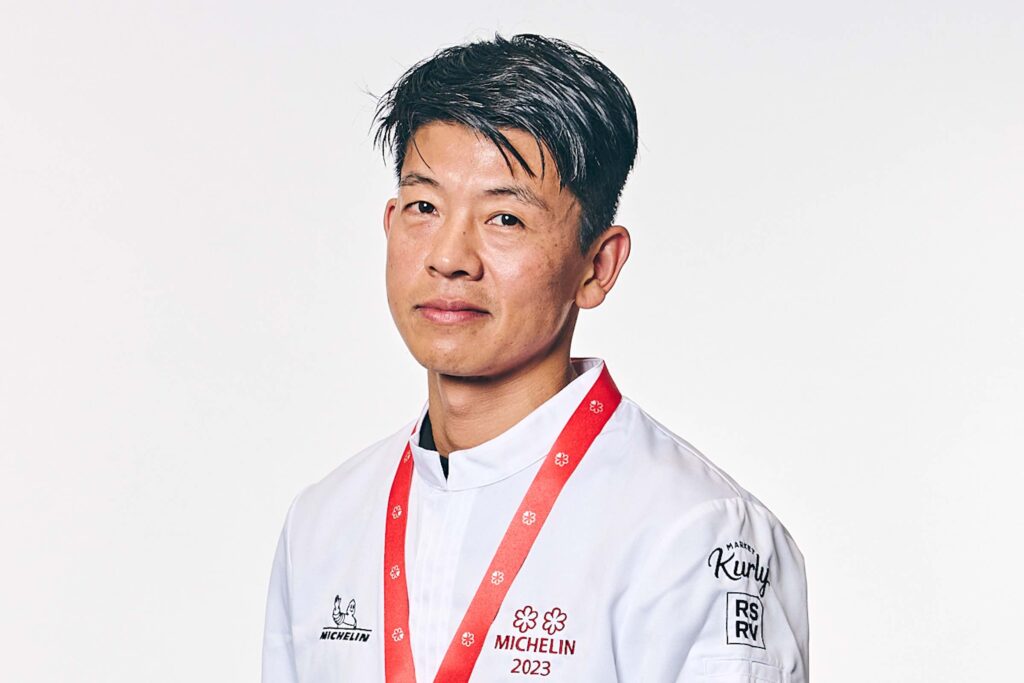 First thing you do in the morning.
I start my day by going to the gym. Exercising helps me stay fit, relieve stress, and improve my mood. It's a crucial part of my routine for both my physical and mental well-being.
What is one item that's always in your fridge?
Cold beer and Tabasco sauce.
If you could learn a new skill, what would it be?
I would love to master the art of making kimchi and explore fermenting dishes from different countries. I am fascinated by the fermentation process behind kimchi and would be thrilled to learn its techniques. Additionally, I have a keen interest in discovering and mastering fermentation methods used in traditional dishes from various cultures. It would broaden my culinary knowledge and allow me to appreciate diverse flavours and techniques worldwide.
Who do you admire the most?
My dad. He is incredibly wise and a leader in his field.
What does luxury mean to you?
Style, status, and exceptional experiences.
For more information on MGM x RR1 Hong Kong Culinary Masters Macau, click here.
Visit rr1hongkong.com for details on all other exclusive RR1 experiences.