Chinese New Year is less than a week away and if you haven't decided on which liquor to pair with your dinner, here's something for your kind consideration: the festive L'Or de Jean Martell 1715—Assemblage du Lapin.
Martell is celebrating the coming Lunar New Year with a seasonal take on its famed cognac as an ode to this year's zodiac animal: the humble rabbit. Just last year, the French cognac house launched the Zodiac Edition collection; the debut release, Assemblage du Tigre, led the celebration for the Year of the Tiger.
Based on the brand's most premium cognac, the Assemblage du Lapin is a complex blend of more than 1,400 eaux de vie. Making this year's special-edition even more exclusive and coveted is the fact that the blend is further infused with vintage eaux de vie picked from eight different past Year of the Rabbit casks, while the original aromatic profile is preserved.
But it's not only the liquor itself that is unique. The bottle also comes with a tailor-made crystal stopper in the shape of a rabbit's head. Designed and produced by French crystal brand Daum, this stunning bottle stopper is finished in a dark amber colour and resplendent with a soft inner glow, which echoes the cognac inside. Hand-engraved brand names—"Martell" and "Daum"—at the back of the stopper celebrate this collaboration.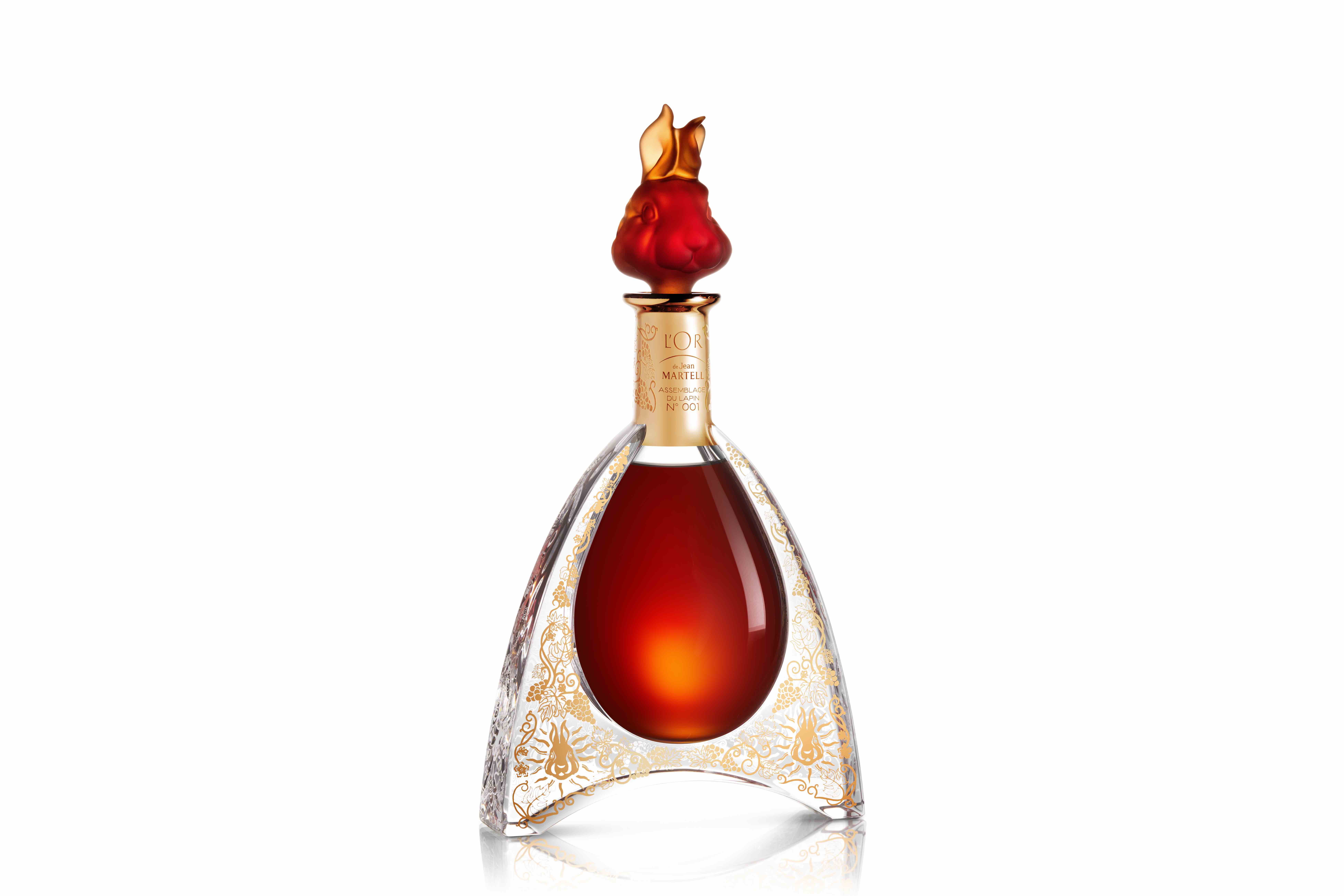 To further indicate the exclusivity of this launch, each bottle is numbered on the neck, while the decanter itself is emblazoned with a golden rabbit pattern. Each engraving is one of a kind, of course.
The L'Or de Jean Martell 1715—Assemblage du Lapin is yours for HK$84,000 with only 24 bottles available in Hong Kong. Purchases can be made via LeCercle by Pernod Ricard. Email them here.
All images courtesy of Martell.