Think of any five-star hotel or resort on the planet, chances are you've used, felt, photographed something that stems back to SV Casa, a premium interiors, luxury brand that was born and flourished in Hong Kong. Their exhaustive portfolio lists over 320 luxury properties with bold-faced names that require no introduction; Four Seasons, Rosewood, The Mandarin. So who or what is this brand all about?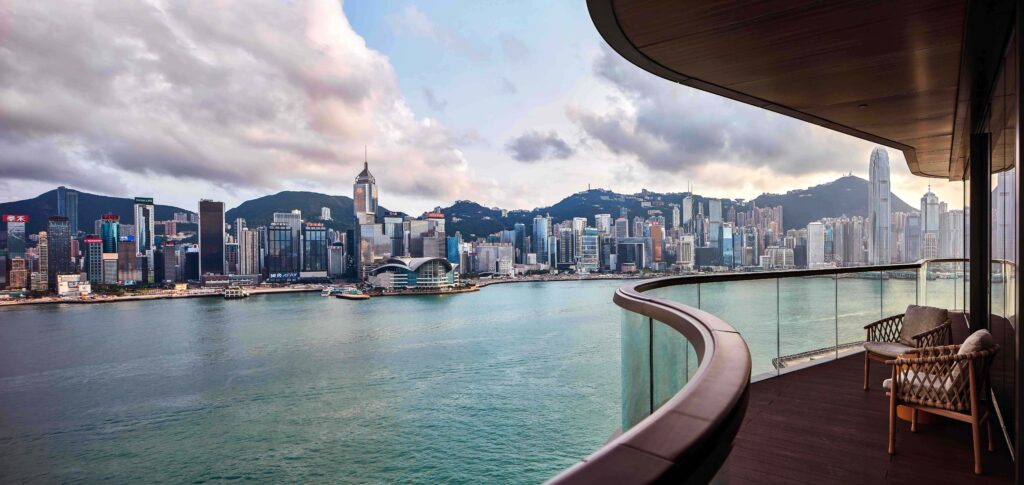 A bit of background and deep dive into SV Casa, which traces back to the founder, the effortlessly elegant Susanna Valerio, who started out as head of homeware at Hong Kong's legendary Joyce Boutique, followed by Lane Crawford, another iconic staple in the city. For over 15 years, she created a home store that has since been recognised the world over for both its unique brand design as well as it's exquisite selection of new and up-and-coming brands, mirroring her impeccable taste.
In 2010, Valerio decided to start her own company SV International Design in Hong Kong, to focus on product design for hospitality and retail. The Hyatt group gave SV its entry into hospitality with tabletops and spa accessories. The expansion in succeeding years led to guestrooms, then offerings for F&B rolled out to all the major hotel chains.
Along the way, SV International Design moved into production, acquiring its first factory in the Philippines and investing significantly in manufacturing to ensure quality as well as flexibility. As recognition grew, demand started increasing from guests wanting to buy SV products for their own homes. Ipso facto, the retail line and brand SV Casa was born.
Today SV Casa is a global entity, a preferred vendor to Hyatt, Marriott, Four Seasons, Rosewood, Accor, Mandarin and Swire Hotels – having completed over 320 luxury properties.
The brand retails in leading department stores studded around the globe and they are currently working on… well, too many mega projects to list here. Over martinis at Four Seasons (and yes, we found their signature there too), a tête-à-tête with Niccolò Santi, eldest son of the founder, and Managing Director, who led the brand's global expansion.
In fashion, there are seasons and trends – similarly is there a trend currently going on when it comes to interior design?
Fashion seasons are sprints, whilst interiors are a marathon. When working on an iconic hotel we need to ensure that the collections are timeless as trends change and evolve, we need to consider how to incorporate this into our products in a way that will allow them to stand the test of time. Working in collaboration with renowned interior designers, they give us an invaluable front seat ride into trends and markets.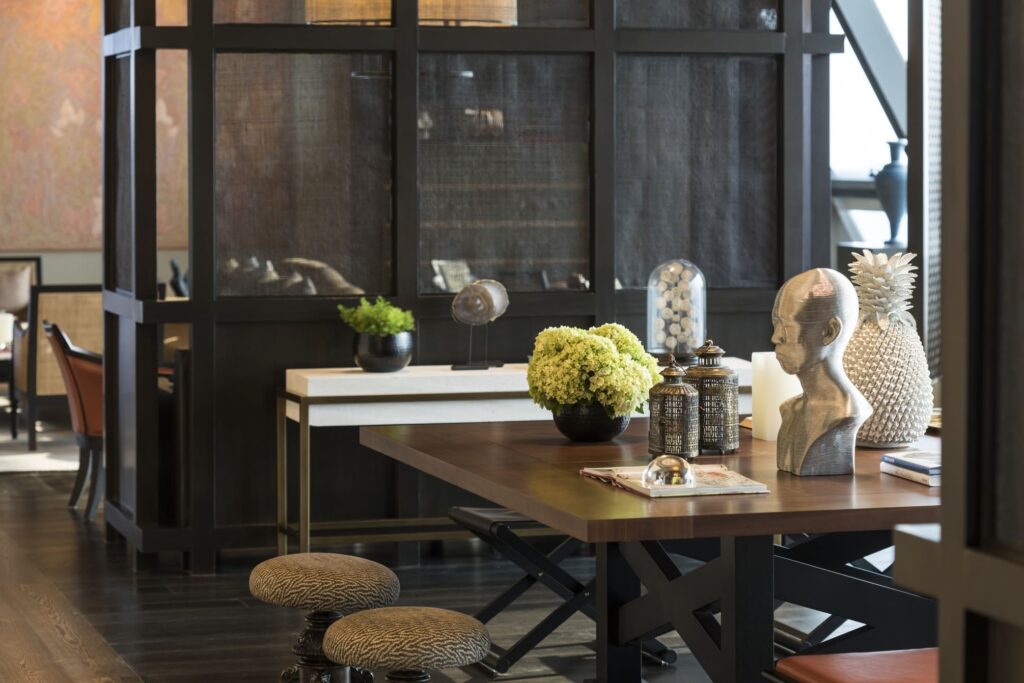 What are the projects you're working on?
The most exciting project we are currently working on in Hong Kong is the iconic Regent Hotel (the ex-Intercontinental Hotel). Besides being a beautiful property to work on, it's also very sentimentally important to us. I have vivid memories of going there with my parents in the early 1990's. Playing a role in its rebirth is a wonderful privilege.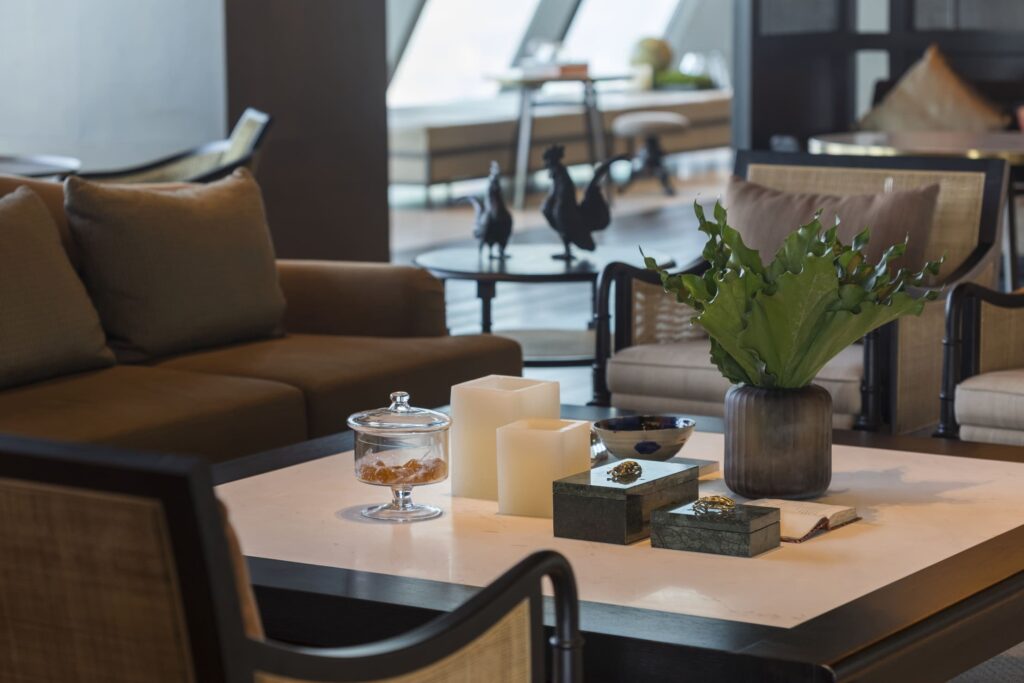 We have worked and collaborated on almost all of Hong Kong's most iconic properties from Rosewood, St Regis, Four Seasons, The Upper House.
When designing for a luxury property, what are the parameters that you need to work within – and how creative can you get?
When working on a hotel there are three main stakeholders to consider; the brand or operator, the interior design and finally the owner who owns the property and holds the purse strings! Every project is different, in some we are given carte blanche whilst others we have to run the gauntlet. Having worked with all the major groups for many years, we have a good understanding of what is required and what boxes need to be ticked before we start. However, even in the most stringent of process there's always a lot of room for creativity. The best projects are the ones where there's mutual respect and healthy dialog and debate, after all creativity is not binary.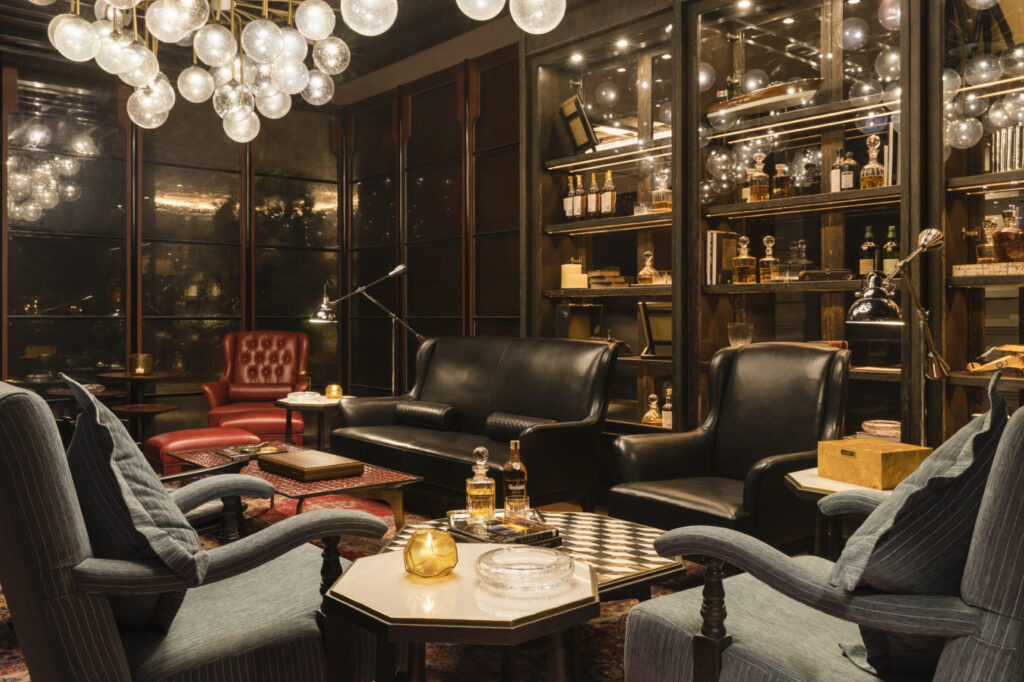 You're working often with multiple and competing hotels/brands. Is that a challenge?
We have completed over 320 projects and currently working on multiple projects from the same and competing brands in the same city. Interestingly this has never been a problem because in general, what we supply to one property we will not provide to another. For example, when Macau was exploding with new hotels, we were working on nine different projects with over 700 rooms. Every property was completely different, from the materials and designs, colour and texture, size and shape.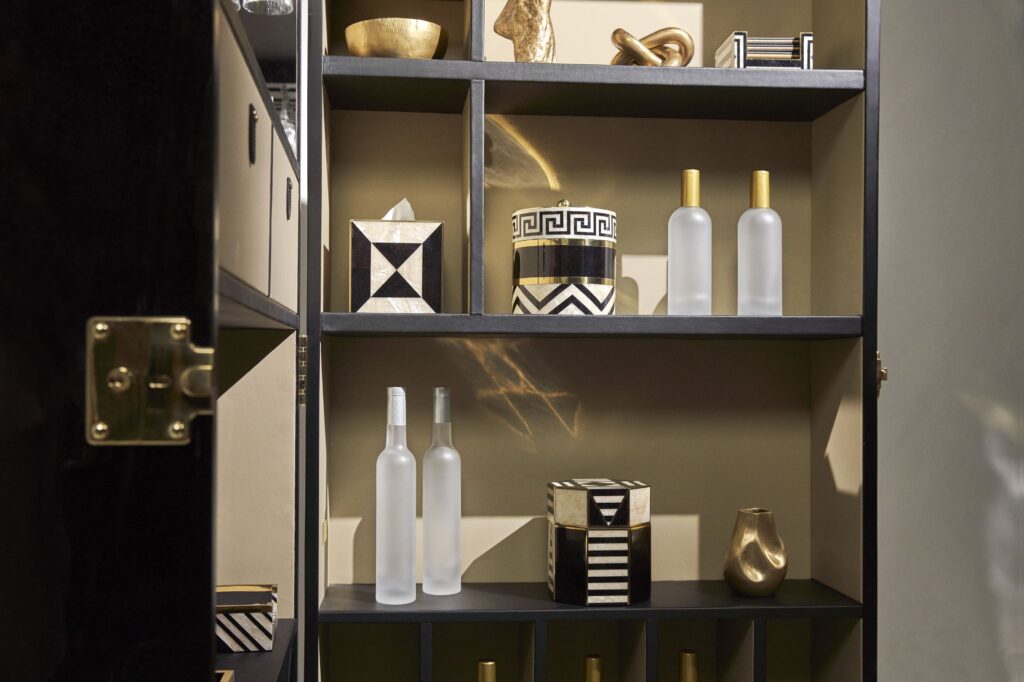 The luxury hospitality industry is too small and connected to even attempt a cookie cutter approach, it's just not in our DNA. This is a people industry and the most important currency in relationships is trust. Our partners know that their sensitive project information and renderings are in safe hands and they expect us to provide unique solutions and we cannot let them down.
You've listed some collaborations with celebrity designers too – tell us a bit more about that?
It was January 2020, when Covid was yet to make its global debut and the SV Casa team were in Paris for our annual Maison & Objet pilgrimage. We were partnering and showcasing at Hotel de Crillion. On our first night in Paris, a friend invited us to a dinner with celebrity designer Kelly Hoppen. The following day, we met with the Yabu Pushelberg team for a project we were working on together. Unbeknownst to any of us then, those two meetings within 24 hours of each other was the start of two wonderful collaborations, which under the dark clouds of Covid we spent the following two years working on.
The third and final piece of the puzzle was when we connected to Martyn Lawrence Bullard and confirmed our collaboration with him. Martyn has designed for Cher, Elton John, Ellen Pompeao – so many stars of stage, film and television. We've had the perfect mix of partners who's design DNA were so unique to one another and yet each one played to one of our manufacturing and material strengths, it couldn't have been a better combination for SV Casa.
Looking at each collection, it could not be more different.
From the decadent larger than life hand inlaid shell trunk with leather interior and bespoke brass fixtures from Martyn that retails in Harrods for over US$100,000, to Kelly's minimalist modern line in beautifully hand cast resin, to Yabu Pushelbergs clean yet eclectic ensemble. It's the perfect combination for SV CASA.
That brings us to a price point check; the objects we use daily, in the living room, kitchens, bathrooms, in your portfolio of products, they are a notch higher than the average home utensil. By a margin.
We are not just a brand or design house, quite the contrary we have spent many years building the manufacturing foundations of SV CASA whether by chance, luck or breviary we now own and manage our own factories. Whilst this was extremely difficult to establish, today this allows us to work with a wide array of materials. This foundation gives us a lot flexibility to work on a wide range of projects from a casino hotel of 2,000 rooms with price competitive products, to developing products that could one day comfortably hold court in a museum years from now, such as our collaboration with Martyn Lawrence Bullard.
So whilst the range is broad our signature look sits somewhere in-between these two extremes, a canvas with decadent broad strokes and eclectic detail.
What's coming up ahead – new projects – for you guys in the near future? Any more collabs in the works?
We have some very exciting projects in the pipeline including The Peninsula London, Rosewood Rome, Capella Sydney, One & Only Zabeel. As for collaborations, we have the perfect mix with Kelly Hoppen, Martyn Lawerance Bullard and Yabu Pushelberg,
How can readers, hoteliers, property Moghuls buy your items?
Harrods, Lane Crawford, Colour Living, Bloomingdales Dubai, LuxDeco.com and of course sv-casa.com