At first sight, you might think it's a small bottle of cognac-infused perfume launched by Louis XIII. Well, this is a beautiful misunderstanding—it is in fact, a small bottle of cognac liquor, dubbed The Drop, which you can carry at ease and drink whenever and wherever. Subject to your local by-laws, of course.
With the launch of The Drop, Louis XIII hopes to become an icon for a new generation of connoisseurs who are spontaneous and creative, with #MakeItYours a tagline that encapsulates a mindset of spontaneous appropriation.
Each bottle contains 10 ml of Louis XIII cognac. It's available by the unit (so far only the red bottle) or in an exclusive box of five bottles in different colours, each of which reflects a spontaneous mood and mindset—Loud (red), Glow (gold), Bold (vine), Smooth (clay), and Bright (sand). So you can pick a bottle to match your mindset or just your mood.
As a fashion statement, The Drop can also be carried with shoulder straps in five different colours, which come with a leather bottle case.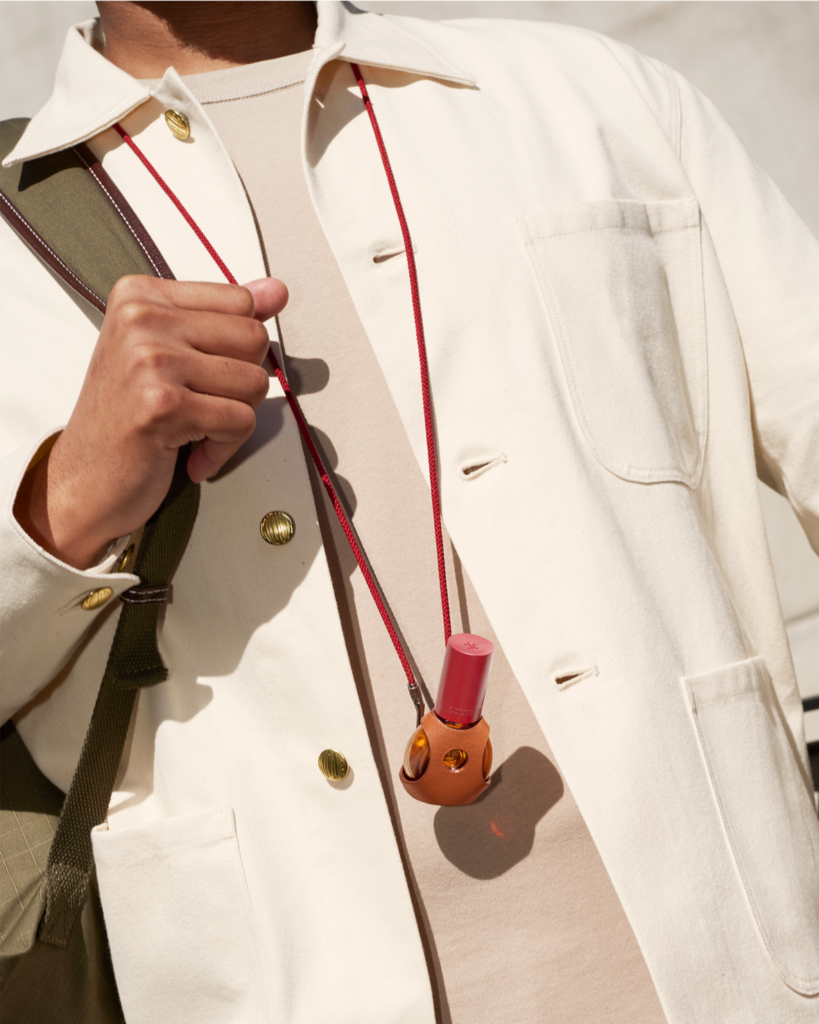 The single unit is sold at HK$2,180, while the whole set is priced at HK$10,900, with the leather bottle case sold separately for HK$899.
The Drop is available at Parfumerie Trésor's Olfactory Gallery in Landmark, Central.
All images courtesy of Louis XIII