There's a technical finesse and imperative functionality to the latest Pilot's Watch Automatic 41 Black Aces from the storied IWC Schaffhausen that's worth a second look. Perhaps even a third. Wear it in a low-light setting and you'll spot the remarkable feature immediately: a fully luminous white dial—consisting of a Super-LumiNova ceramic disc—that emits a bright light in a photosensitive soft green hue, ideal for night-time visibility.
Developed in collaboration with pilots from the "Black Aces," a pilot squadron based in California, the dial came about after innumerable dark chamber tests where the durable material was shown to emit light for more than 23 hours. The matte-black colour of the zirconium oxide ceramic case doesn't reflect sunlight, providing no distractions to flying pilots. For another nod to the fine men and women in the crew, the case back of lightweight titanium is engraved with the "Black Aces" twin-engine jet against a backdrop of spades.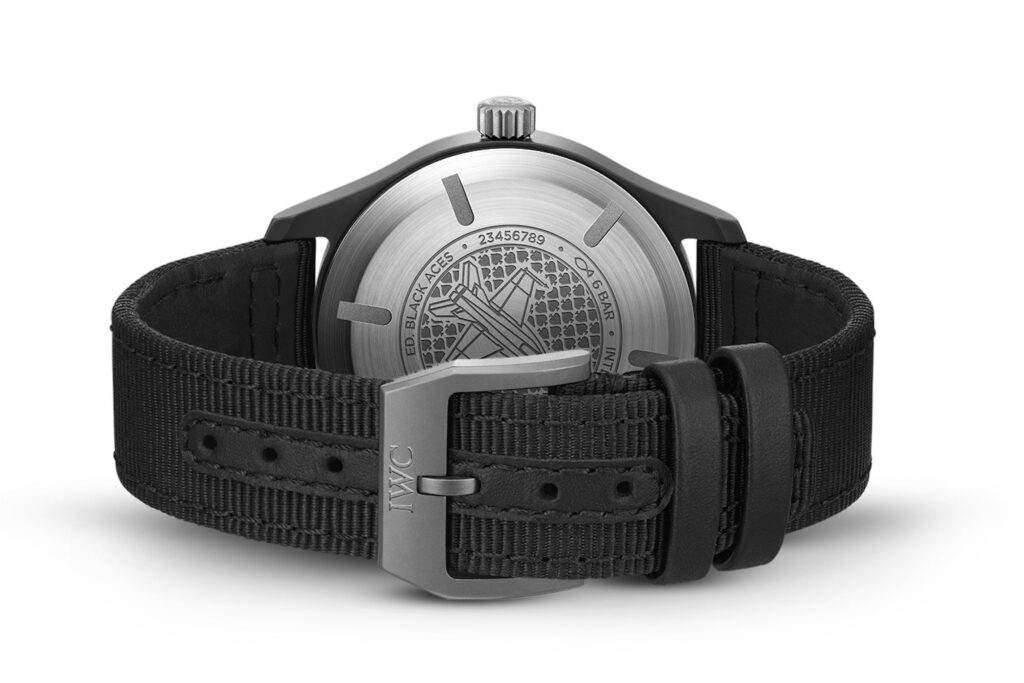 Powered by the 32100 calibre automatic movement manufactured by IWC with a power reserve of 72 hours, It's a watch for the jet-setter, as much as for those in command of a jet.
For decades, IWC has been the purview of pilots as the brand has repeatedly shown its prowess in developing functional instruments for cockpits for over 85 years. Its timepieces are a preferred choice among pilots. In 1936, IWC debuted its first Special Pilot's watch—the Ref. 436, known as the Mark IX. Since then, with technological modernisation and material improvement with science, access, and time, the brand has grown exponentially, well-respected, liked, and bought the world over. At its centre, the engineers have never reverted from its foundational ethos: to create a flawless watch for pilots.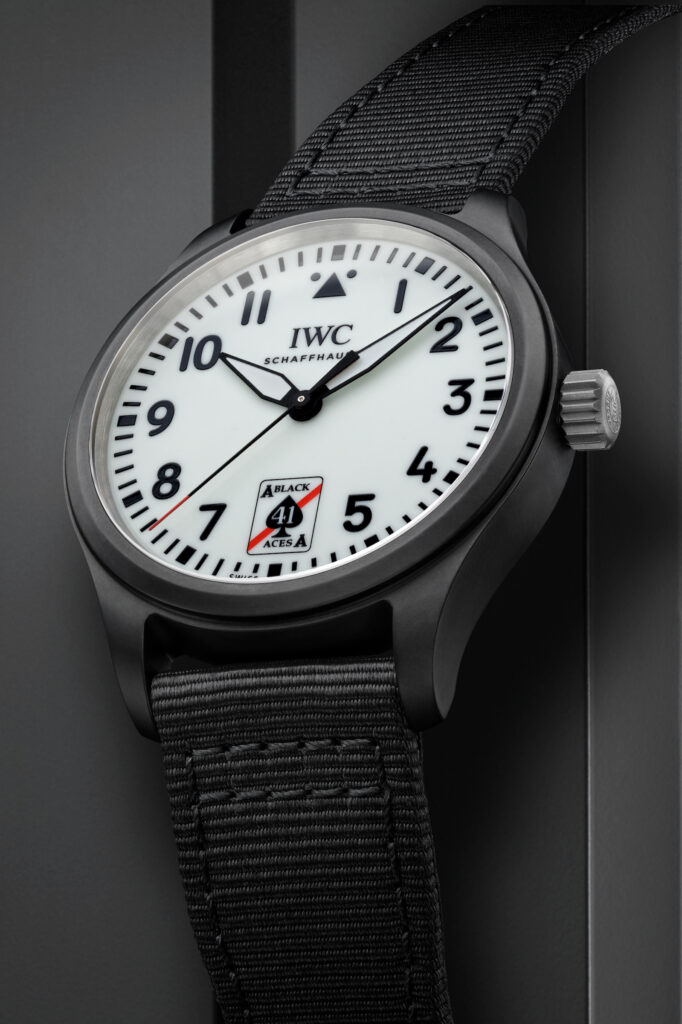 Interestingly, it's a two-way dialogue. Many pilots rely on IWC, and the brand, in equal measure, depends on its conversations with working pilots, cognisant of their needs and requirements as they navigate the skies when visibility can be nebulous. Precision and faultless accuracy of all the instruments on hand is not just a luxury, but a necessity.
IWC develops highly specialised timepieces for fast jet pilots within its Professional Pilot's Watches Programme. Be it in real or reel life, ace pilots select IWC watches: In last year's blockbuster Top Gun: Maverick, three of the elite fighter pilots are shown wearing IWC watches. IWC is worn by Navy pilots in the real world too, reflecting the symbiotic relationship between the profession and the iconic watch company.
IWC's new fully luminous Pilot's Watch Automatic 41 Black Aces is available exclusively online at iwc.com and retails for HK$53,200.

All images courtesy of IWC.