As the fashion industry becomes ever more conscious of its environmental footprint, sustainability grows stronger as an emerging trend to meet popular demand. Canada Goose is the latest such brand to bring eco-friendly fashion to its customers with a new collection co-launched with American fashion darling Reformation.
Launched in 2009 in Los Angeles, Reformation has developed from a vintage clothing store to a sophisticated global brand. Sustainability is at the forefront of its designs, and Reformation distinguishes itself through bold colours and prints, using low-impact materials and deadstock fabrics, and repurposing vintage clothing.
Canada Goose's seven-piece crossover collection with Reformation is available in whimsical patterns and prints—Chevron and Coriander, anyone?—and features a vintage-inspired colour palette. What's more, the outerwear garments come with a thoughtful "Loved By" label so you can freely share and reuse them over the years.
Made with responsibly sourced down and recycled fibres, the full collection is made up of parkas, vests, and reversible puffers made with recycled ripstop and performance satin fabrics. What's new to the mix is a headscarf design, which Canada Goose considers as a "breakout product," creating a new brand category.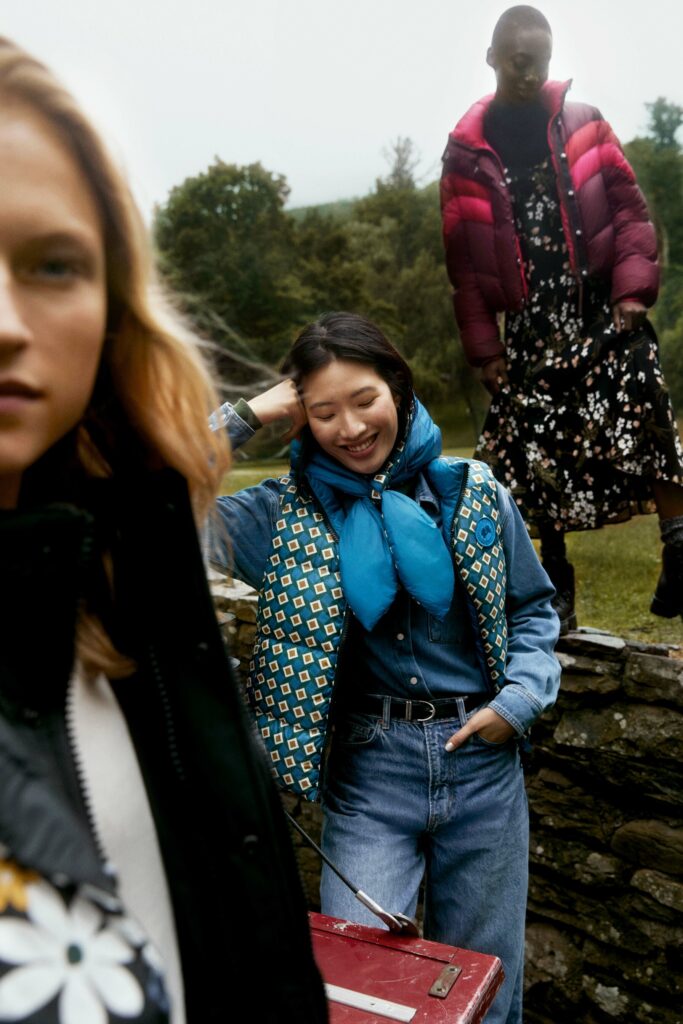 Popular styles are part of the collaboration, too, including the Mystique and Shelburne parkas, both given the recycled performance satin spin, while the Cypress and Layla vests are reinvented with recycled ripstop with a water-repellent finish. New items include the reversible Lorita and Mila puffers with a dropped shoulder design, tall collar, and adjustable length that cinches at the waist. Last but not least, the Olivia headscarf has a necktie to secure the accessory in place.
Run, don't walk, for a chance to slip into sustainable comfort; the new crossover collection is now available across Canada Goose retail stores.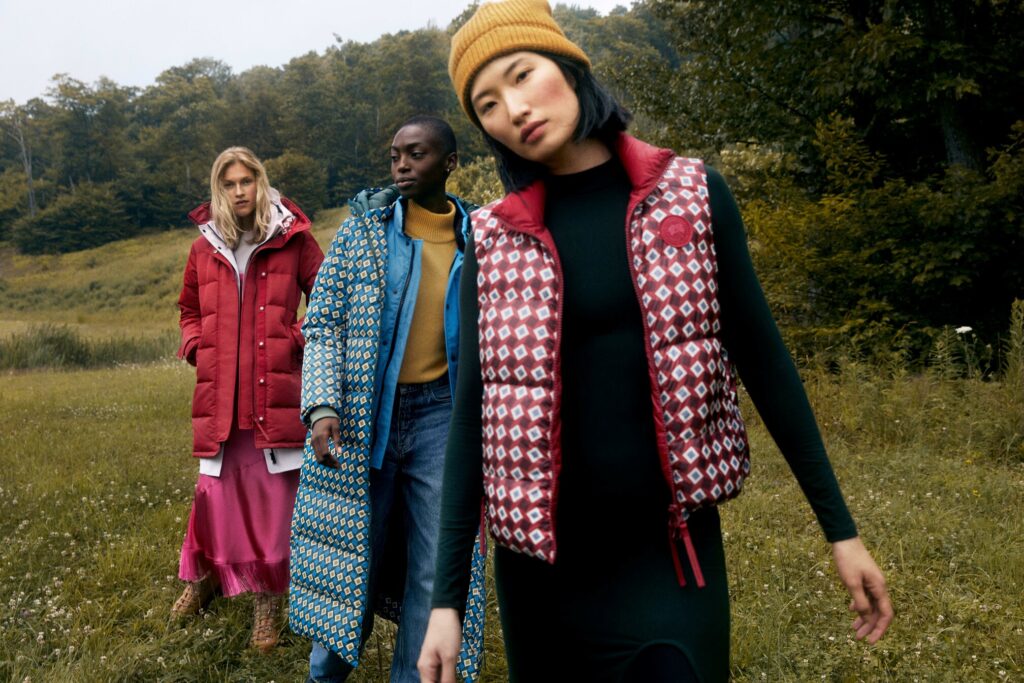 All images courtesy of Canada Goose.