What is Mustang? Yes, it's a free-roaming horse in the Midwest of the US. It could be a naval officer who was commissioned while still enlisted. More likely, it is Ford car, introduced at the 1964 New York World's Fair and still in production (it was named by Ford executive stylist John Najjar, a plane fanatic who especially admired the WWII-era P-51 Mustang fighter).
Soon, however, Mustang—which straddles Nepal and Tibet—will be on every cool lips. Formerly known as the Kingdom of Lo, it was a restricted area until 1992, closed off from the outside world, which has preserved its traditional culture. Today, Mustang has a population of only 7,000, spread over 2,020 square kilometres (780 square miles).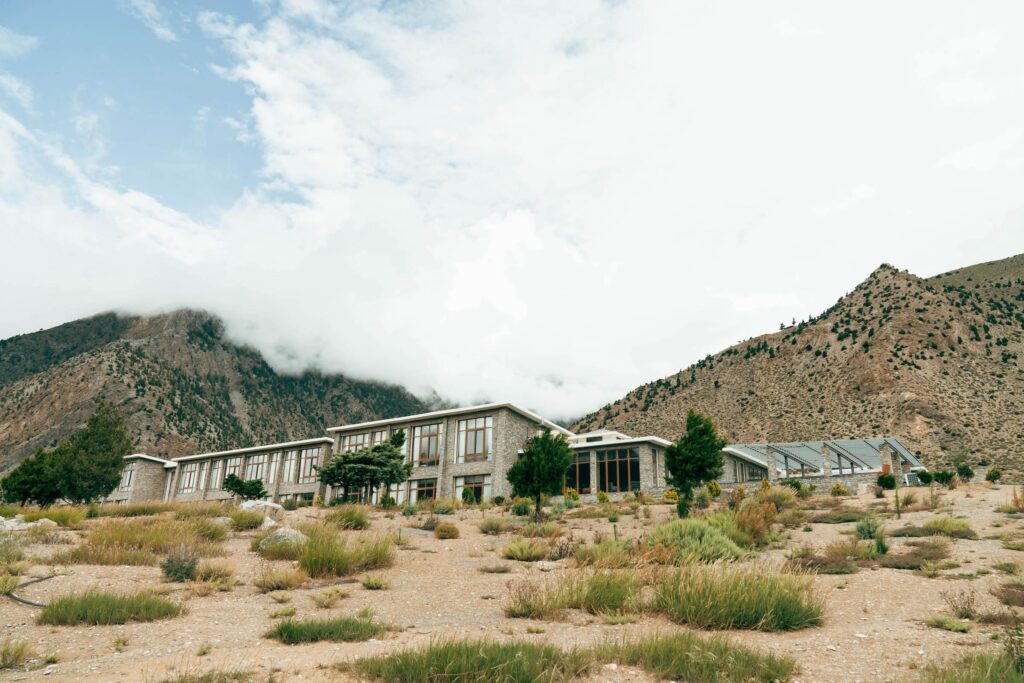 On 1 August 2023, the 29-room, all-inclusive Shinta Mani Mustang opens. A Bensley Collection luxury lodge owned by local company Sherpa Hospitality, it has been masterminded by modern Hemingway Jason Friedman, a Manhattan intellectual forever immersed in Asia (he opened the Four Seasons Tented Camp Golden Triangle in northern Thailand, he's essential to luxury yacht cruising in Indonesia, and so much else). Here, Friedman is working once again with long-time professional buddy Bill Bensley, zany influencer, artist, and designer.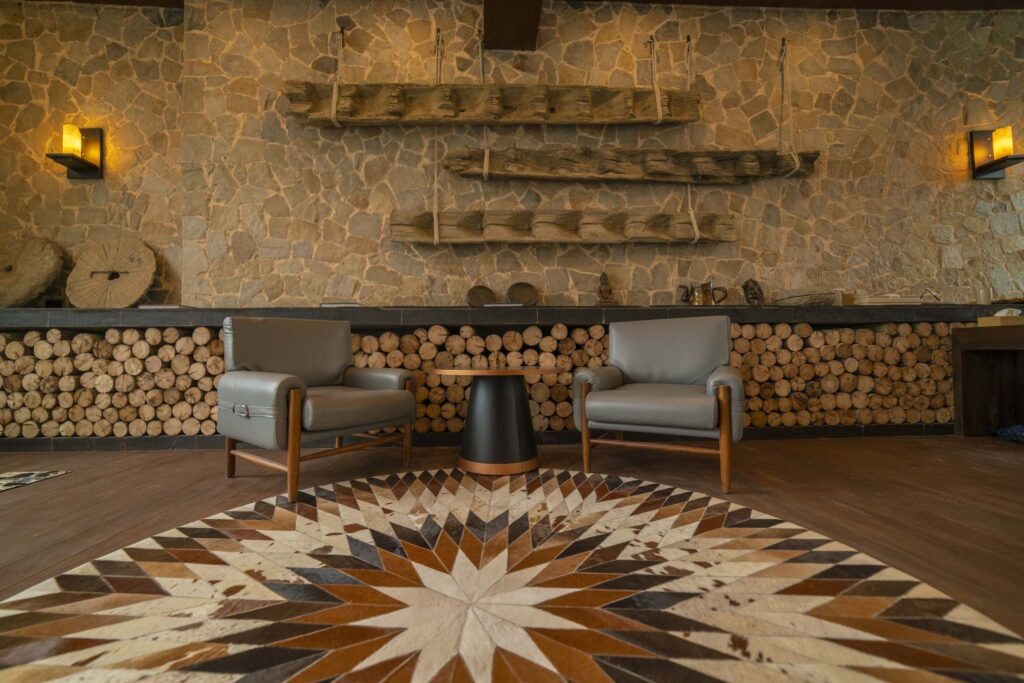 Bensley declares he's always loved symbolic decoration in Mustang. Three colours of clay, dove grey, terracotta, and mustard on stone façades of important buildings mean prosperity, knowledge, and longevity. Formed of local stone, Shinta Mani Mustang appears to grow naturally out of the landscape as if to celebrate the animism which is so present there, and unique to this place. It is like another world.
In bedrooms, sustainably sourced yak fur is draped over minibars, which have handles of Tibetan conch shells. On the wall above are three slate panels bearing Sanskrit prayers, a reminder that winter-long locals carve slate as penance. (In summer, stones are stacked outside, publicly.)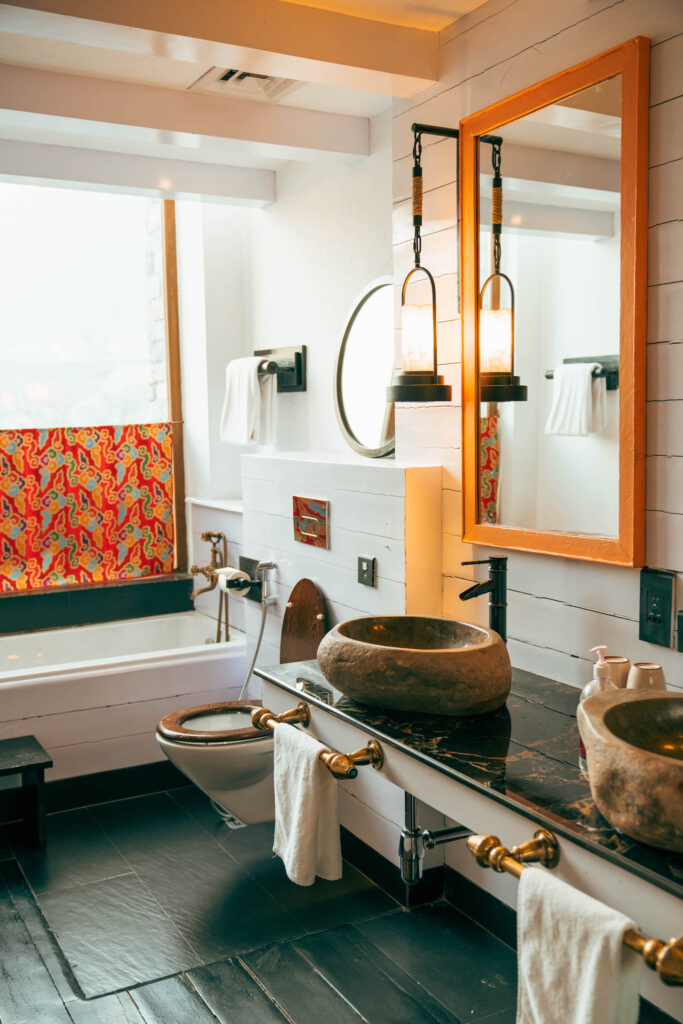 Unique elements are what Bensley and Friedman insist is Shinta Mani Mustang. Five nights—the minimum stay—include a myriad of cultural and physical offerings. Visit local villages and temples, and traditional Tibetan doctors. There is spa and other wellness activities, as well as hiking, biking, yoga, archery, birdwatching, and learning local cuisine.
Experiences and sustenance are part of the all-inclusive cost, which covers everything apart from arrival and departure. Food, overseen by London-based celebrity chef Santosh Shah, has a five-night dinner rotation, including foraging, a 12-course momo feast, and a trekkers' dinner.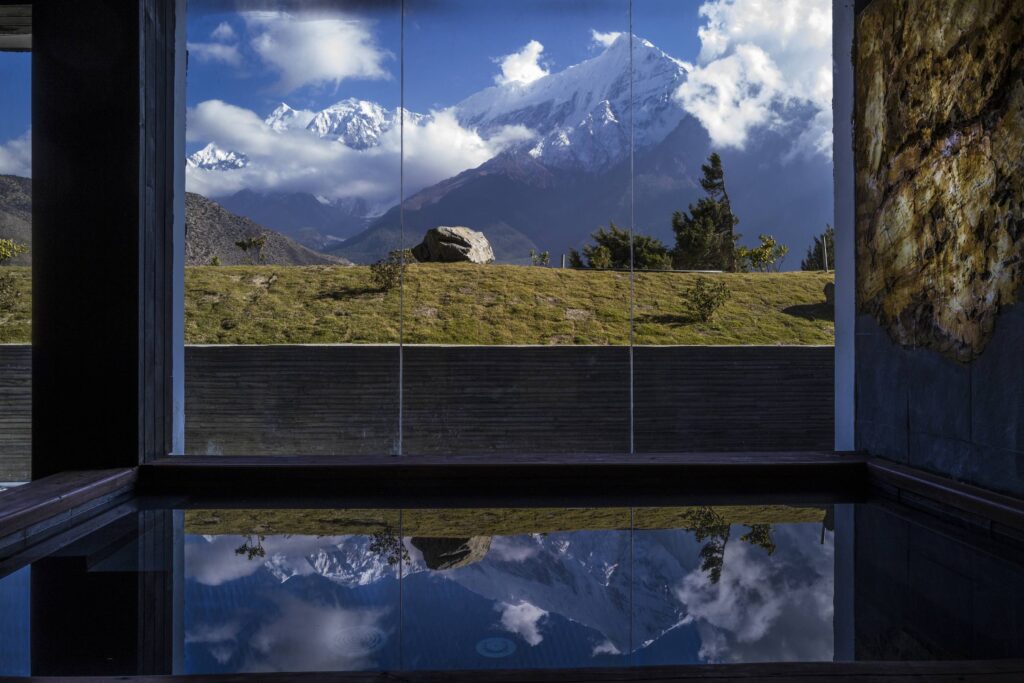 How to get to Shinta Mani Mustang? Fly from Kathmandu, Nepal, to Pokhara (25 minutes) and on to Jomsom (another 25 minutes). You can also helicopter from either Kathmandu or Pokhara to Jomsom. But, says Friedman, everyone should arrive or depart by doing the six-hour drive between Pokhara and Shinta Mani Mustang. It's the most beautiful drive in the world, he says, similar to the early days of driving around Bhutan.
All images courtesy of Shinta Mani.