Expansive deserts, deep valleys, sandstone outcrops, epic rock formations—these are the phenomenon you'll see and experience at Banyan Tree's latest all-tented-villa resort in Saudi Arabia's ancient city of AlUla.
Located in a city of the Medina Region in north-western Saudi Arabia, AlUla demonstrates the beauty of deserts and mountain ranges, which provide great opportunities for adventure. A veritable living museum with a number of preserved historic monuments, dwellings, and tombs of ancient civilisations along its over 200,000 years of history, travel through remnants of past civilisations in sites hitherto unseen.
Nestled deep in the Ashar Valley, Banyan Tree AlUla is home to 79 all-tented villas, ranging from 77-square-metre Dune One Bedroom Villa to the most luxurious 240-square-metre Dune Three-Bedroom Pool Villa, which comes with a secluded terrace with a private pool facing the valley's sandstones and dunes.
Incredibly, even among the vast dunes, you'll find Banyan Tree's signature Thai restaurant Saffron, serving contemporary Thai Cuisine, while at Harrat you can get an authentic, rustic taste of both Arabic and international fusion delicacies.
The renowned Banyan Tree Spa offers curated wellness experiences that marry Asian traditions with local elements. For a more unique experience, you can go for outdoor treatments like massages in secluded caves. Don't forget to take a swim at the resort's signature, naturally treated Rock Pool sandwiched between two sandstone mountains, where you can see the near-infinite view of the expansive valley on the vast horizon.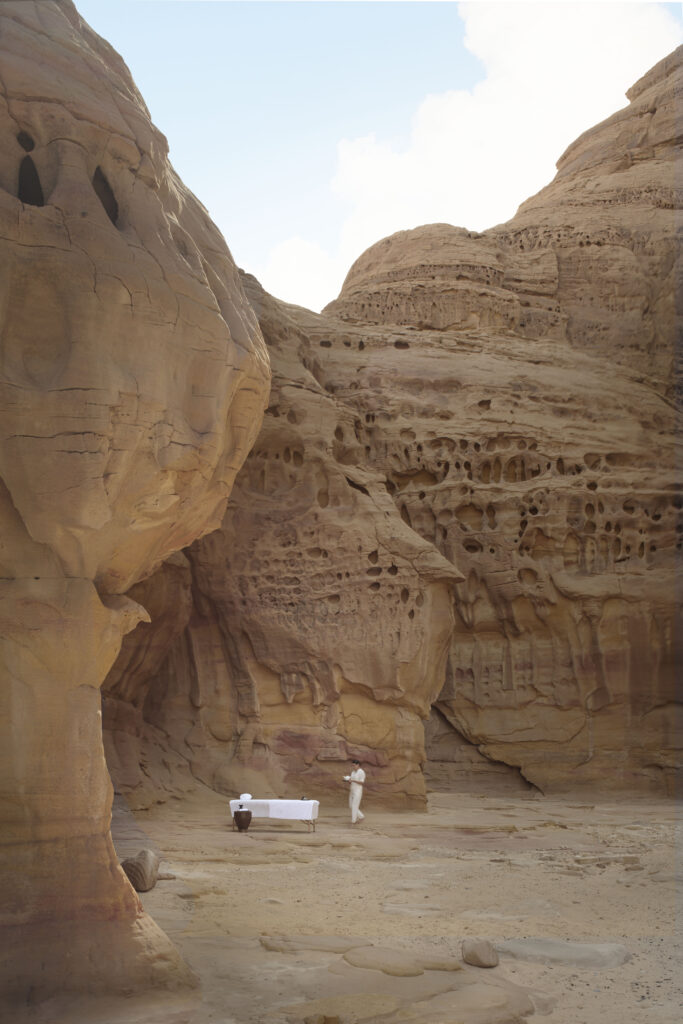 Taking advantage of local culture and heritage, the resort promises a multi-sensory stay with an array of unique experiences, from soothing sound baths under the stars to picnics in the sky aboard a floating hot air balloon.
Those looking for a little extra adrenaline rush can opt for the thrilling vintage plane ride or helicopter adventures that fly over AlUla's sites—and the journey can be extended to reach as far as the Red Sea.
Just a minute away from the resort, you'll find the famed Maraya Concert Hall, the world's largest mirrored building, offering direct access for resort guests to their cultural shows.
See more photos of the new Banyan Tree AlUla below: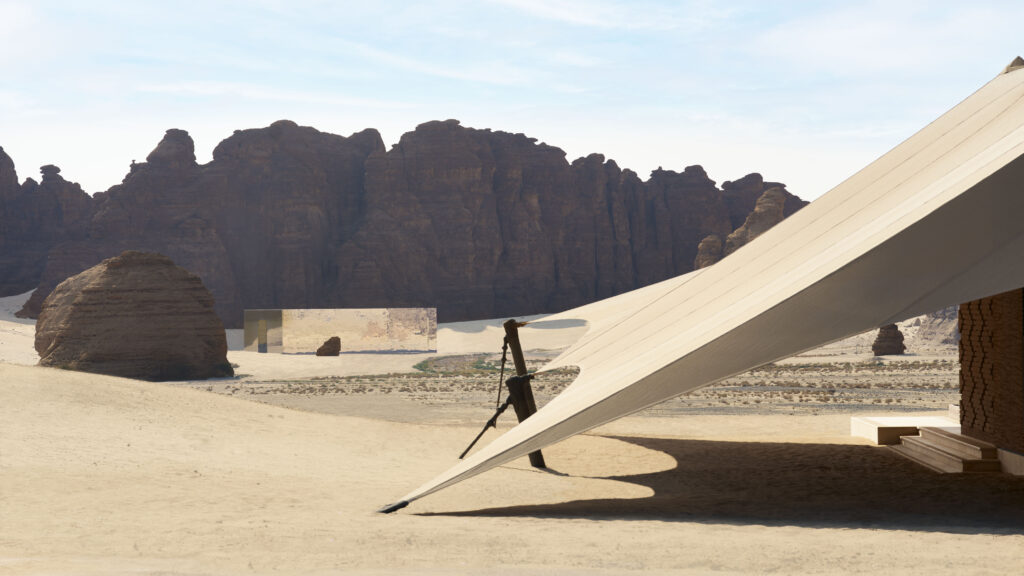 All images courtesy of Banyan Tree