The 22-time Grand Slam champion Rafa Nadal (Rafael Nadal) opened a tennis centre in Hong Kong in partnership with Hong Kong Golf and Tennis Academy (HKGTA).
The new facility is the first Rafa Nadal Tennis Centre in Asia and only third in the world. Its goal is to offer first-class tennis coaching that helps promote the sport and incubate the best tennis talents in Hong Kong.
Located at HKGTA in Sai Kung, the Rafa Nadal Tennis Centre features a Plexipave indoor court that meets the International Tennis Federation (ITF) standard for training and social games. There are seven outdoor courts, two mini tennis courts, a gym zone, and a sports store with racket stringer. Hardcore fans can hone in on the area entirely decorated with some of the many trophies and images from Nadal's resplendent career.
The centre will host a wide range of tennis programmes aimed at both adults and children. The programmes have been designed based on an exclusive training methodology, which was developed by Nadal's uncle and ex-coach, Toni Nadal, with the technical team and has been refined throughout the award-winning athlete's experiences during almost 20 years on his professional tour.
The programmes will be taught by the experienced tennis coaching team from Rafa Nadal Academy (RNA) from Spain. The team is led by Portuguese Head Coach Pedro Pissarra, who was most recently the High-Performance Coach at RNA in Mallorca, Spain. Giorgia Venzi, one of the directors of the tennis for adults programmes, also flew down from Spain to Hong Kong for this enterprise.
The training offered by the centre is based on four pillars, including tennis training, where players are taught how modern tennis is played with their eyes, mind, legs, and their hands. The physical training boosts their coordination capacities and teaches them to prevent injuries; mental training, where they are trained to make quick decisions, think under pressure, and know when to pause and when to act; as well as competition training where each player will be given a personalised competition calendar based on his/her age and tennis level.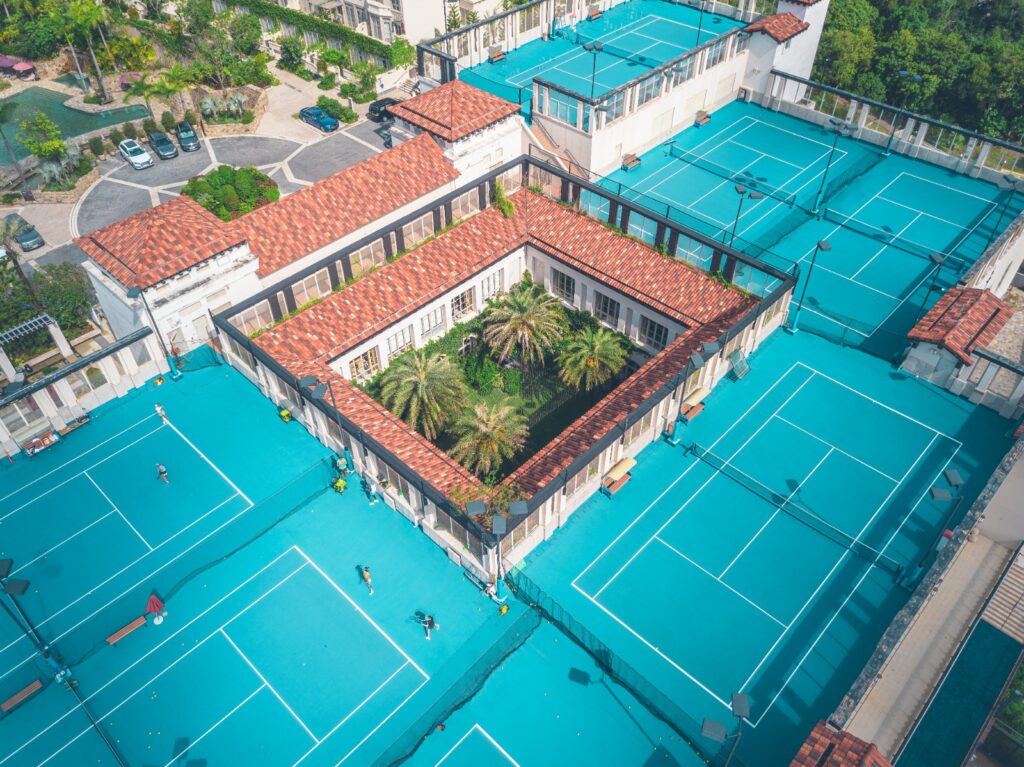 Meanwhile, HKGTA Foundation will also offer prestigious tennis training sponsorships to two high-performance Hong Kong players—one male and one female. The sponsorship will not only allow them to participate in elite-level training, but also give them the opportunity to train in the Rafa Nadal Academy in Mallorca. According to HKGTA, the sponsorship will be open to all tennis players in Hong Kong, while more details on applications will be announced "in the near future."
"We're very excited about this new international project in Hong Kong," said Rafa Nadal in an official statement released to the press. "Since the opening of the Academy in Mallorca five years ago, we have always been interested in expanding our methodology to more countries in order to reach as many people as possible,"
"To us, having trusted partners is fundamental and therefore I'm grateful to the HKGTA team for their great confidence in the project. The facilities are spectacular and we'll have great coaches at the helm of the Rafa Nadal Tennis Centre. I'm sure it will be a success and that we will gradually continue our international expansion."
Currently, there are five international sports complexes that bear Rafa Nadal's name, including the Rafa Nadal Academy in Mallorca and Kuwait, as well as the Rafa Nadal Tennis Centre in Mexico, Greece, and Hong Kong.
Images courtesy of HKGTA.