2022 is coming to an end, but there's plenty to look forward to in the new year, especially if you are on the search for a new recreational environment. Well, you're in luck—Whale Club, a new private space, is set to open in Central in February.
Spanning two storeys, the new "private 'playground' of luxe escapism" invites members to live the good life in ultimate comfort, amidst interiors created by the award-winning Steve Leung Design studio. Named the Arctic Room, the Atlantic Room, and the Pacific Room, all three VIP chambers are distinctively furnished and can be converted into one spacious setting. Each room is fully fitted with an entertainment system, including a 70-inch television with screen sharing functions, Wi-Fi-enabled audio system, karaoke set-up, and conferencing technology.

All three VIP rooms can be used to host private lunches and dinners accommodating between six to 18 guests, with a French-based, pan-Asian-influenced seasonal menu served by executive chef Andre L'Herminier. In his dishes, he marries French culinary techniques with inspirations from his time spent in Asia and complements the culinary experience with Old and New World wines, plus signature cocktails.
Meanwhile, the cigar room comes with a private balcony, a VIP room, and private lockers equipped with precise temperature and humidity control. Rare premium smokes from Cuba and around the world are available to Whale Club members, which can be obtained via direct retail and auction trades.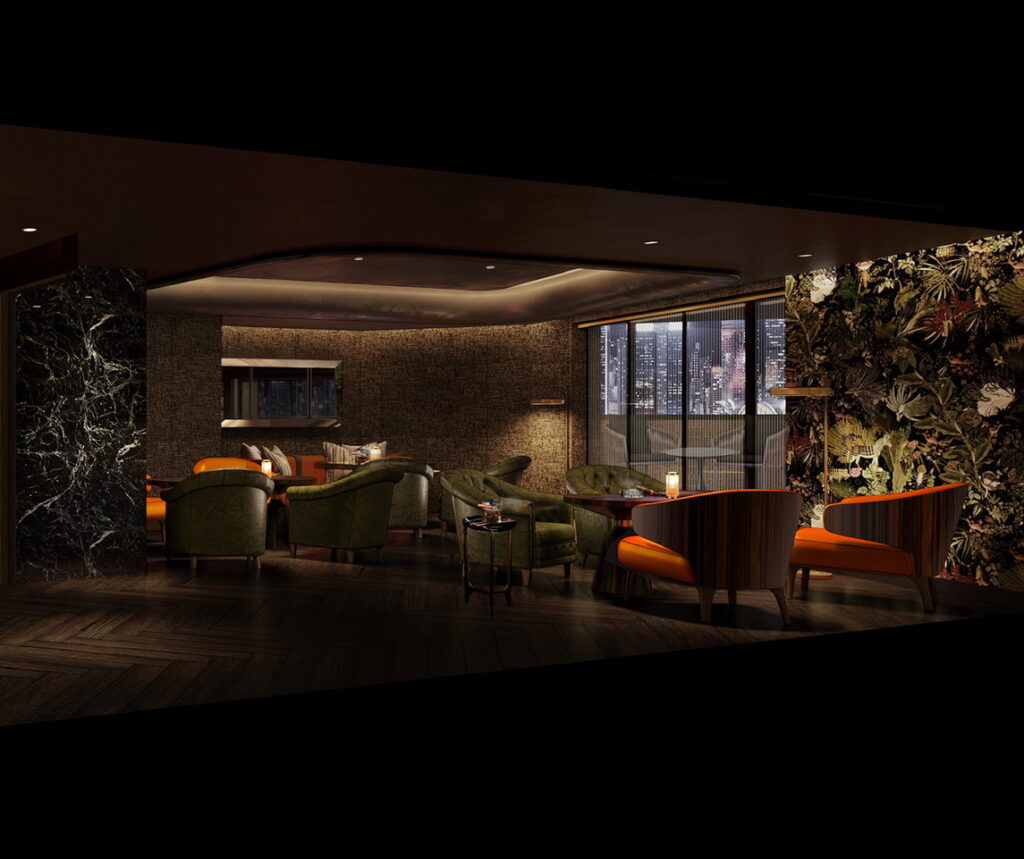 On the ground floor, Whale Wine, a wine retail shop, allows members to select the best vintages from around the world with seasonal discounts, while Whale Wellness, a well-being studio, features a unique combination of yoga and physiotherapy with exclusive events open to members. A new La Brasserie restaurant will also open its doors at the end of this year.

In addition to the facilities, Whale Club will also showcase art pieces, paintings, sculptures, installations, and NFT art rotationally. Of course, members' perks will include exclusive access to distinguished events and viewings.
And because it's 2022, a dedicated mobile app will be made available to members, making club access, bookings, event reservations, auction bidding, and even transactions with Whale Club's own cashless payment system a breeze. Members will each receive a designated personal avatar to be used for crypto transactions and socialising.
By invitation and referral only, there will be two types of Whale Club membership schemes: individual and corporate. All applications will be reviewed by a dedicated team. If your interests lie at the crossroads between art, tech, crypto, wines, and cigars, this may be the space to watch for the coming year.
Whale Club
G/F and 1/F, 29 Lyndhurst Terrace, Central, Hong Kong
Tel.: (+852) 2506 0880
All images courtesy of Whale Club.