Japanese artist Yoshitomo Nara led Bonhams Modern and Contemporary Art sale held on 3 December, where Dream became the top lot of the two-sale event. It sold with a hammer price of HK$5,295,000 (US$679,920), doubling its pre-sale estimate between HK$2.5 million and HK$3.5 million (US$321,020 to US$449,430).
The highly recognised piece was completed by Nara in 1994 while he was studying in Germany. During his time there, he was exposed to new schools of Western modern art, such as Impressionism and Cubism, which influenced him to combine Western and Japanese aesthetics and allowed him to develop his characteristic style.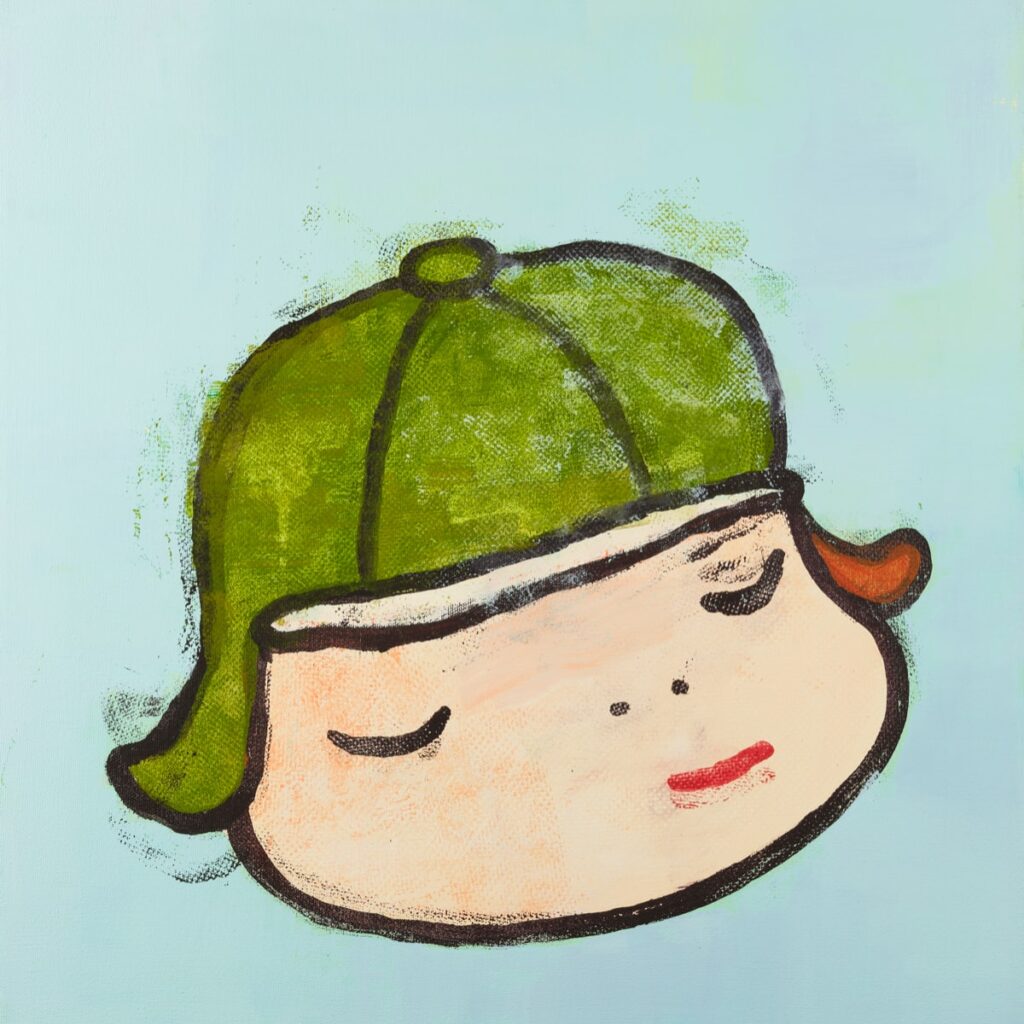 In contrast to the piercing gazes that the Big-Headed Girl series of the 1990s is known for, Nara chose to adopt a subtle approach in Dream instead. In this artwork, the paint is applied gently, with the brushstrokes only faintly detectable around the subject. According to Bonhams' artistic analysis, "there's an elusive beauty of imperfection reminiscent of the Japanese aesthetics of wabi-sabi—it is simple, subtle, seemingly incongruous, yet harmonious. The expressive close-up of the head also suggests influence from okubi-e, Japanese close-up facial portraits commonly seen in ukiyo-e woodblock prints. Dream's richness and complexity in emotional depth offer viewers a quiet but nonetheless adorable refuge for contemplation."
In the sale, Bonhams also presented two other acrylic works on paper by Nara. An Weinachten Keine von Den Tannenbaume (At Christmas No Real Christmas Tree) fetched HK$444,000 (US$57,010), also doubling its estimate between HK$200,000 and HK$300,000 (US$25,680 to US$38,520), while Untitled, with an estimate of HK$420,000 to HK$650,000 (US$53,930 to US$83,470), was ultimately sold for HK$519,000 (US$66,650).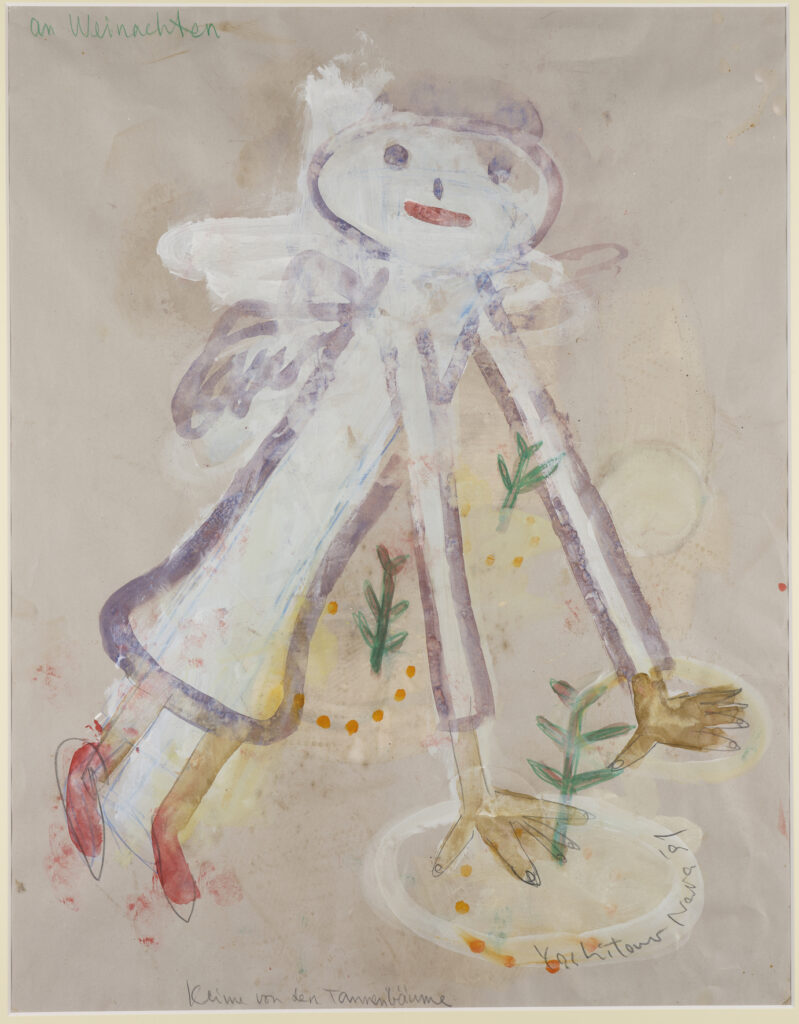 Further highlights from the Modern and Contemporary Art sale include Chinese-French artist Chu Teh-Chun's Les collines du Sud (The Hills of South), an abstract 1976 canvas piece that communicates the artist's feelings towards nature that fetched HK$3,783,000 (US$485,780); Andy Warhol's Mrs Buch and Yucca, a silkscreen painting which was sold for HK$2,145,000 (US$275,440); and George Mathieu's Traité de paix du Duc de Bourgogne et de la Duchesse de Luxembourg, which fetched HK$1,893,000 (US$243,080, close to its high estimate of HK$1.5 million to HK$2 million, or US$192,610 to US$256,820).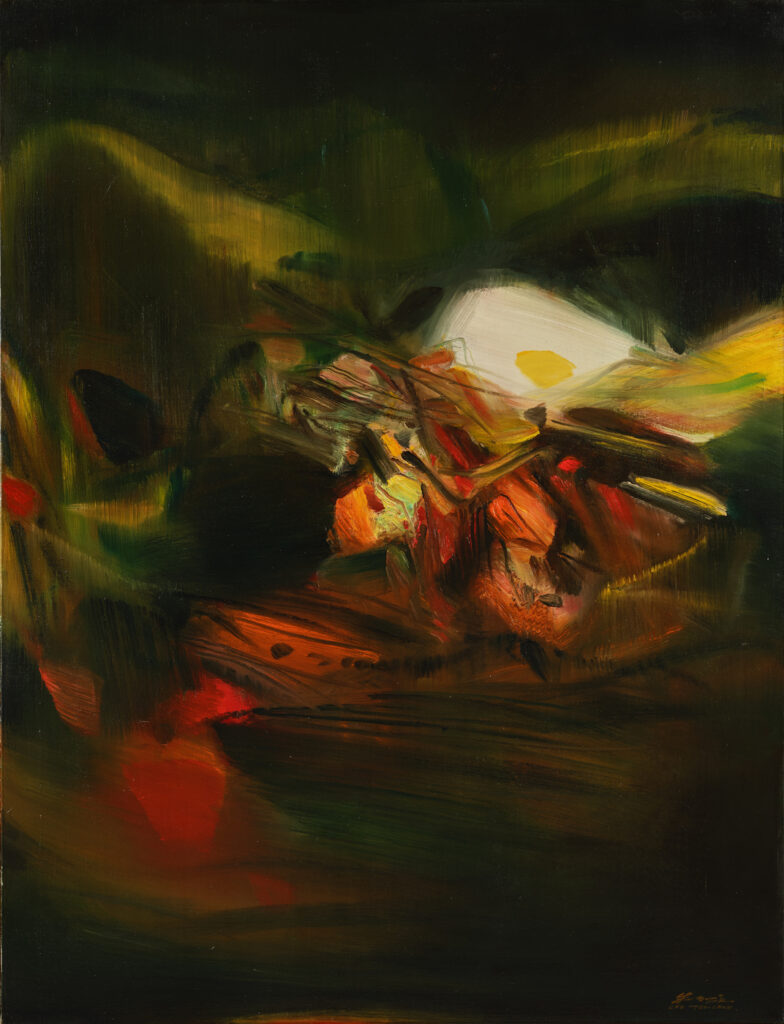 Held on the same day was Bonhams Southeast Asian Modern and Contemporary Art sale, which saw one in three sold lots fetching above its high estimate. The top lot went to Vietnamese artist Nguyen Van Binh's Bản Nậm Nà (Joy of Living), which was sold for HK$1,389,000 (US$178,360), exceeding its high estimate of HK$800,000 to HK$1.2 million (US$102,720 to US$154,090).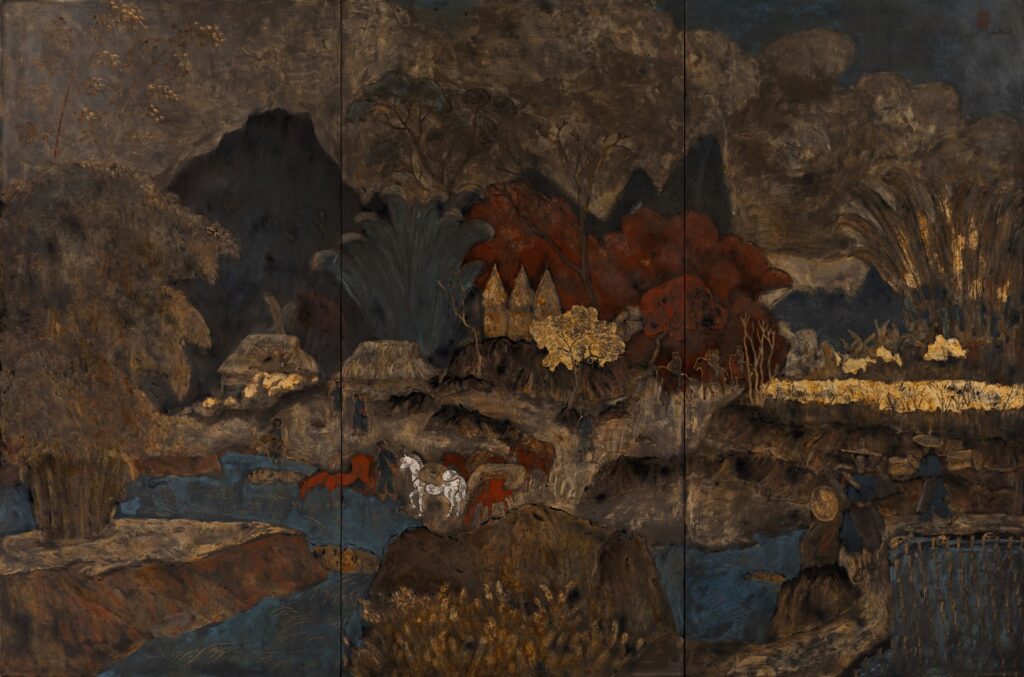 All images courtesy of Bonhams.