Would you struggle to pick between the Mercedes-Benz CLK GTR coupe or roadster? You don't have to, thanks to RM Sotheby's.
The auction house is set to auction off hard- and open-top versions of the racing-derived supercar before this month's Las Vegas Grand Prix. The vehicles aren't being sold as a set, but if you want to add both to your collection, here's your chance.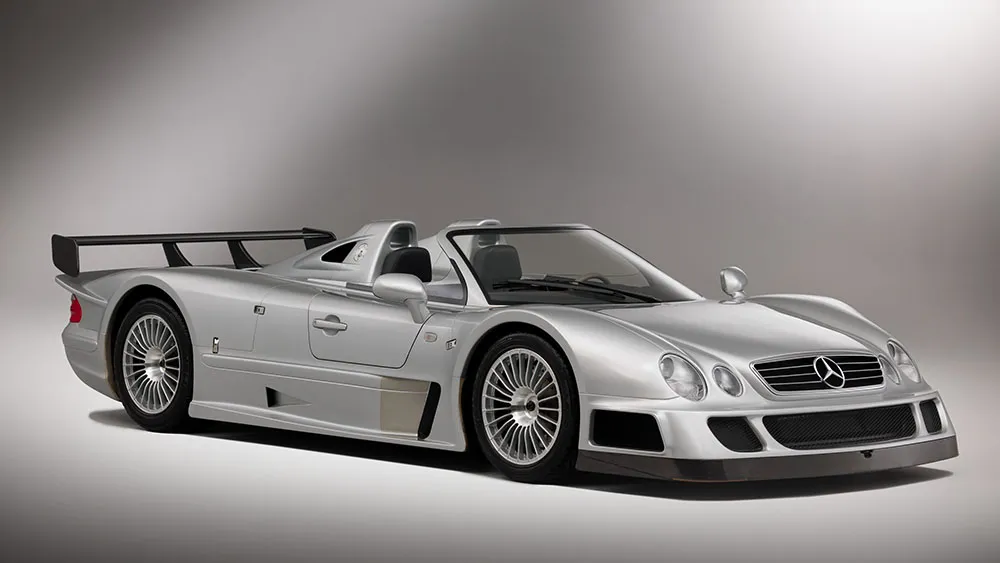 The coupe on offer is the seventh example to roll off the line. It's finished in Mercedes trademark racing color Iridium Silver Metallic over a blue-gray tartan fabric-trimmed interior. It's not as brutish as the competition car it's based on, but its mid-mounted, naturally aspirated V-12 still pumps out 622 horses and 539 ft lbs of twist. The mill is mounted to a six-speed manual that sends power to the rear axle. Despite not being a race car, the road version can still rocket from zero to 62 mph in 3.8 seconds and has a top speed of 199 mph. RM Sotheby's expects it to sell for between US$8 million (HK$62.4 million) and US$9 million (HK$70 million).
The roadster was the third example built. It's also finished in silver, though its interior is covered in black and gray leather. Its V-12, which is also mated to a manual, isn't as powerful as the one in the coupé, but it still produces a respectable 592 hp and 516 ft lbs of torque. In addition to being the more exclusive of the two CLK GTRs, it also has just 106 miles on the odometer, which helps explain why it's expected to sell for between US$10.5 million (HK$81.9 million) and US$13 million (HK$101.4 million).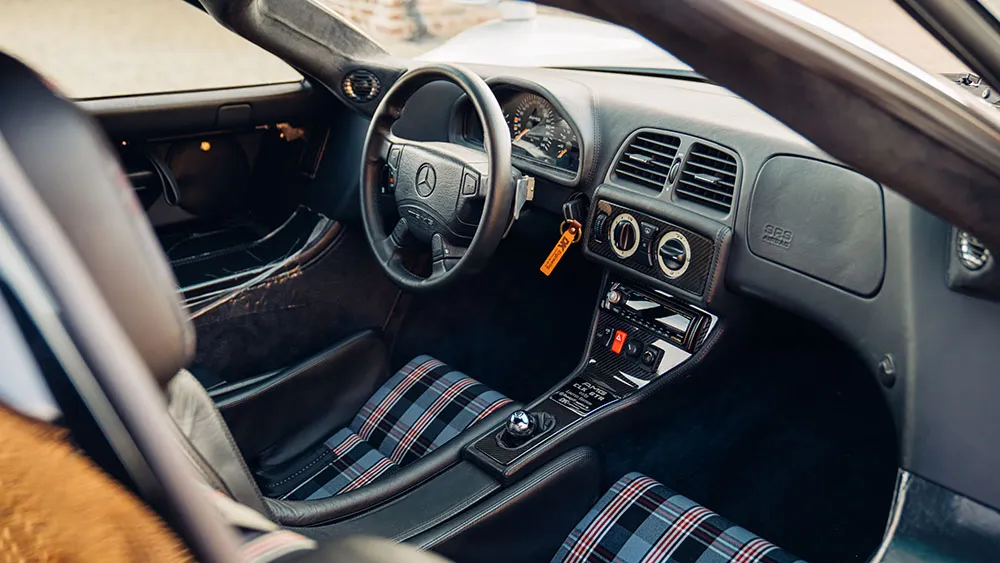 Unsurprisingly, the CLK GTRs are the highlights of RM Sotheby's Las Vegas Grand Prix sales event, which will be held on Friday, November 17. The cars are being sold as different lots, but that's not stopping you from bidding on both. Just be prepared to spend over US$20 million (HK$156 million) if you want to take them both home.
Click here for more photos of the Mercedes-Benz CLK GTR Coupé and Roadster.