Lamborghini's iconic annual Esperienza Giro China event has just come to a successful conclusion.
"Giro China" means "China tour" in Italian, and the drive, themed Journey of Reawakening, brought participants on a driving tour from Yangshuo to the border town of Chongzuo in the southwestern Guangxi Province. With a travel distance of over 1,100 kilometres, the trip marks the longest Giro China ever.
During the five-day journey, a fleet of 40 Lamborghini super sports cars and super SUVs departed from Yangshuo through an immersive karst scenario on a journey that took in gorgeous mountain panoramas and long stretches of green fields. The dramatic topographic conditions along the route allowed drivers to experience driving over different terrains and in different conditions, both on-road and off-road.
In particular, the super SUV Urus proved its versatility and demonstrated strong off-road capabilities as it weaved its way through distinctive sugarcane plantations deep into Chongzuo. In Terra mode, the Urus's active torque vectoring allowed drivers to navigate slippery mud with ease.
Another highlight was the debut of the Huracán STO. As the most track-focused model in the Huracán line-up, the car added a distinctive presence.
The Lamborghini Esperienza Giro China was first held in 2015 to celebrate the 10th anniversary of the marque's entry into the Chinese market, and has become an annual must for enthusiasts.
"For the eighth consecutive year, the Esperienza Giro China set a new mileage record," said Konstantin Sychev, managing director of Automobili Lamborghini Chinese Mainland, Hong Kong & Macao. "As the brand's iconic annual event, it brings Chinese customers an extraordinarily passionate driving and lifestyle experience as we drive through China's spectacular landscapes."
See more photos of this year's event below.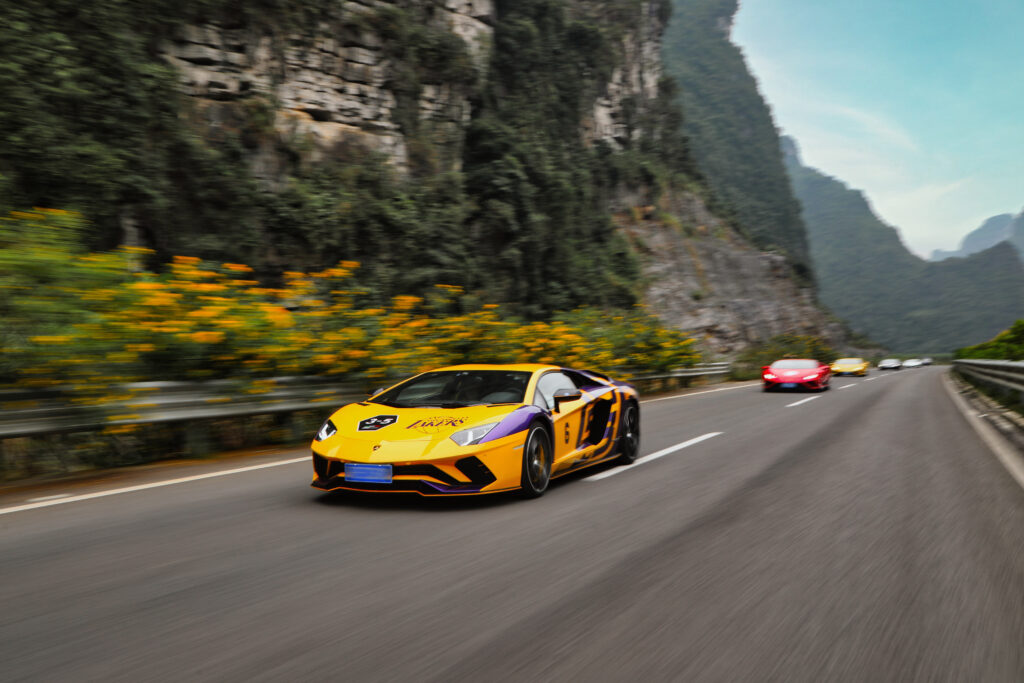 All images courtesy of Lamborghini