Bannenberg & Rowell's latest concept "111" has a simple name that belies its complex design.
The megayacht spans an imposing 364 feet—111 meters, hence the moniker—and is about as long as London's St. Paul's Cathedral is high. The divine creation has also been outfitted with every conceivable amenity to ensure seafarers are kept in the lap of luxury. More specifically, the British studio says the vessel allows you to enjoy "wellness, workouts, and wine" while on the high seas. Cheers to that.
111 is replete with long, clean lines and a prominent, pointed bow that together form a decidedly streamlined exterior. Onboard, meanwhile, the yacht offers a generous interior volume of 4,800 GT. The living quarters pair a palette of neutral tones with an array of sleek, contemporary furnishings. The highlight is the chef's table in the galley. It gives guests an immersive view of the kitchen, so they can view the culinary prowess of the chef and their accompanying brigade.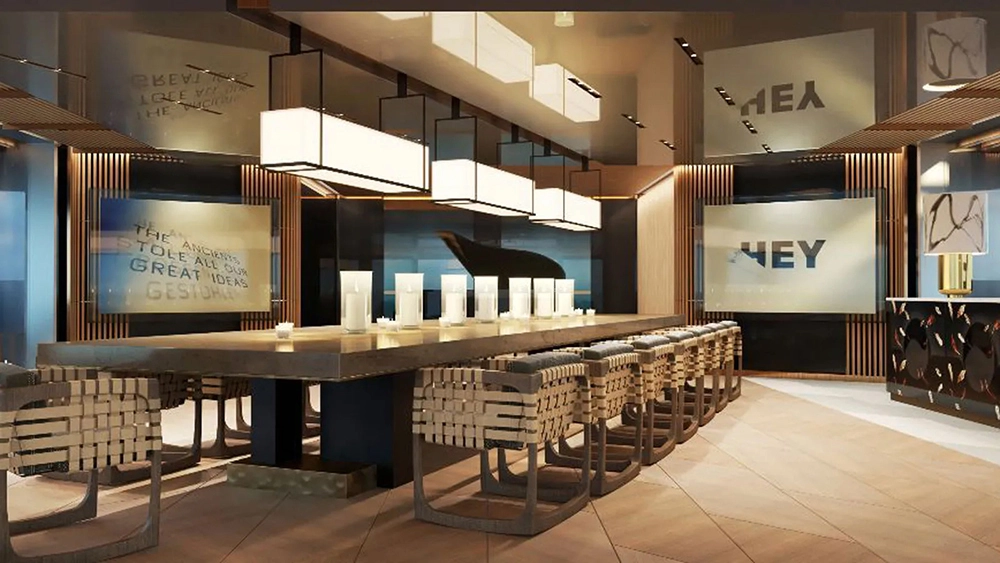 The exterior decks are nothing to sneeze at, either. The alfresco spaces have been decorated with outdoor furniture that the studio designed for Sutherland. The elegant pieces are made from rich teak and gleaming stainless steel. Another small but impactful detail is the etching on the capping rails which reads "111," naturally.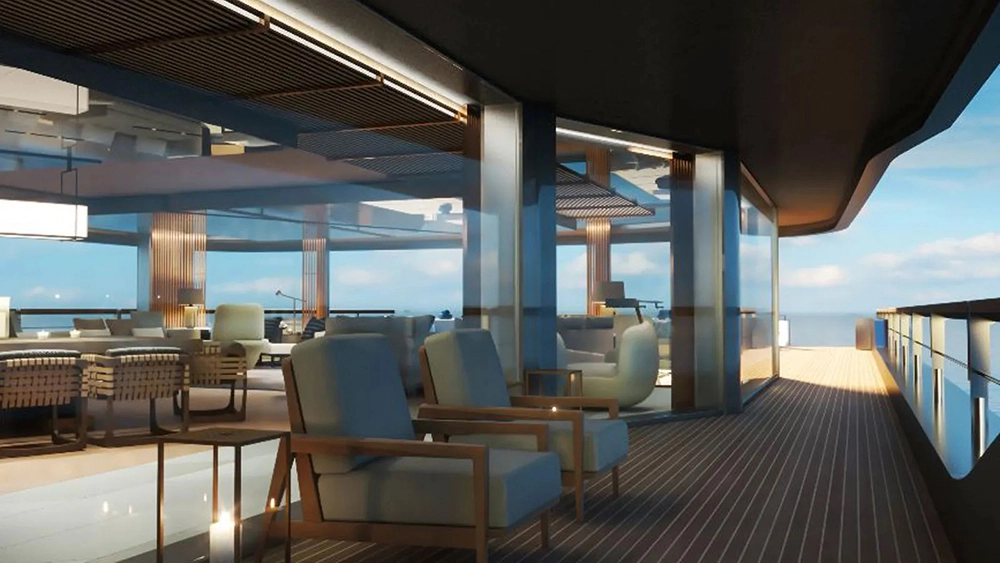 There are not one but three pools positioned thoughtfully across the outdoor decks: The first occupies pride of place on the large beach club aft, the second sits on the main deck, and the third is located towards the bow. The bow is also home to a helipad, which is, once again, emblazoned with the yacht's name in lieu of the usual "H." Elsewhere outdoors, you'll find a swim platform, a tender garage, and numerous lounges and dining areas.
The studio hasn't shared specifics regarding the propulsion but says 111 would likely be powered by a hybrid diesel-electric system (or "something more progressive still") that would lower carbon emissions while maintaining efficiency and speed.
Complex design, indeed.
Click here to see all the images of 111.