Southern Wind's newest fleet member has taken flight.
Christened Gelliceaux, the 108-footer is the first hull in the SW108 series to leave the South African shipyard. The hybrid cruiser departed Cape Town in late October to embark on a voyage around the world.
Described as a "smart custom" sailing yacht, the SW108 strikes a perfect balance between sustainability, efficiency, and luxury. Penned in collaboration with Nauta Design and Farr Yacht Design, the vessel is based on a versatile platform that can be tailored to meet each seafarer's wants and needs. Gelliceaux's owners, for instance, opted for a deeper keel, a higher sail plan, and more sail area than the original model.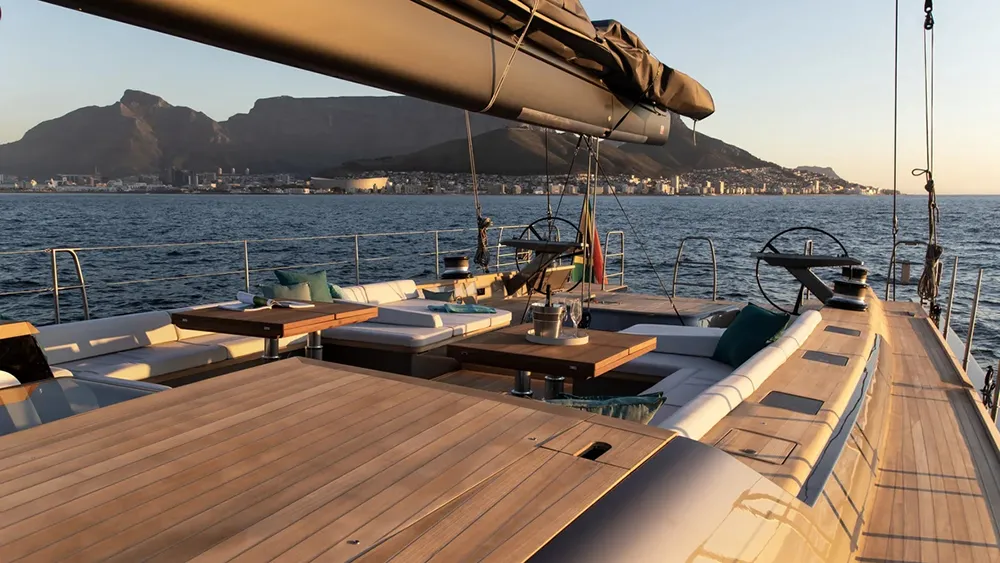 "The smart custom obviously gives a client a platform, a hull, which is already proven, and within that platform, he's able to put his own mark on and change a lot of things, change the interior layout to a certain degree, even change the performance characteristics of the boat," A2B Marine's Sebastian Allebrodt, who acted as project manager for the client, said in a statement.
Gelliceaux is equipped with a diesel-electric propulsion system that was designed in collaboration with BAE Systems. Comprising two highly efficient generators, a high-voltage lithium battery bank, and electric motors, this setup ensures a more efficient consumption of fuel while lowering carbon emissions. The newcomer also has hydrogenerating capabilities, meaning that it can produce electricity at sea to recharge the battery. As a result, the owner can cruise sans noise and pollution for longer periods.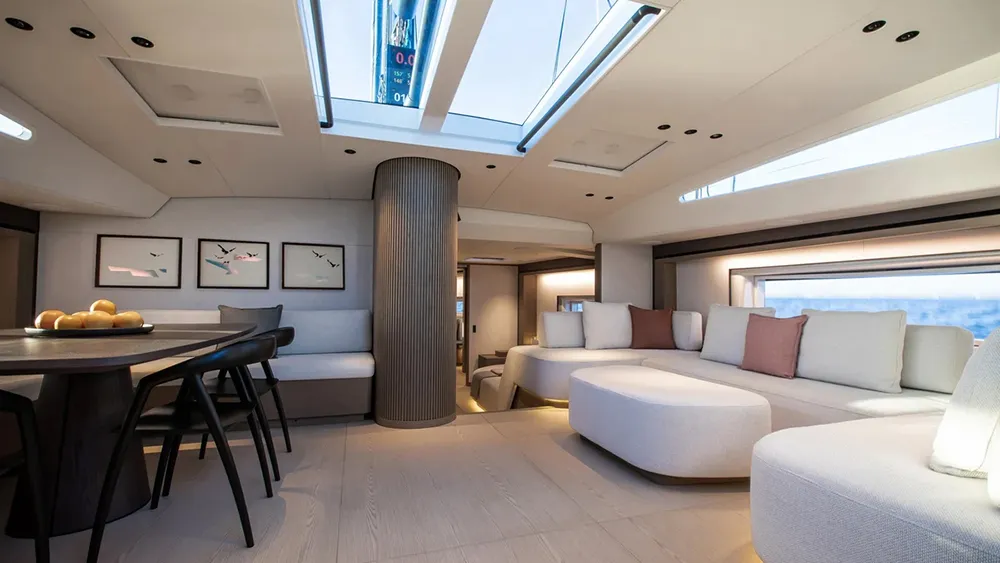 "This yacht is a genuine marvel of sustainable sailing, capable of generating an impressive 35 kW while sailing at 16 knots and 25 kW while gliding at 14 knots," adds Southern Wind's technical manager Yann Dabbadie. "When sailing at a speed of 10 knots or higher, Gelliceaux could virtually extend her range indefinitely while retaining all the luxurious amenities on board."
Gelliceaux is currently sailing off the coast of Namibia with experienced captain Mariano Sotelo at the helm and a crew of seasoned sailors on deck.
"I think we achieved exactly what the owner wanted, which is a beautiful boat that is safe to sail with his family, friends, and with all the crew if we do a regatta somewhere in the middle, in the Caribbean," Sotelo adds. "This boat is just one of the most beautiful boats."
You can be the judge of that.
Click here to see all the pics of Gelliceaux.