Golden Yachts and Phathom Studio want to help seafarers better connect with their surroundings while on the waves.
The Greek shipyard and Dutch design studio have teamed up to create a new superyacht concept that aims to bring the outside world in. Christened Vesper, the 213-footer is replete with expansive glass panels that afford sweeping exterior views and ensure the living quarters are saturated with natural light. In addition, the interior flows seamlessly to the exterior decks to facilitate true alfresco living.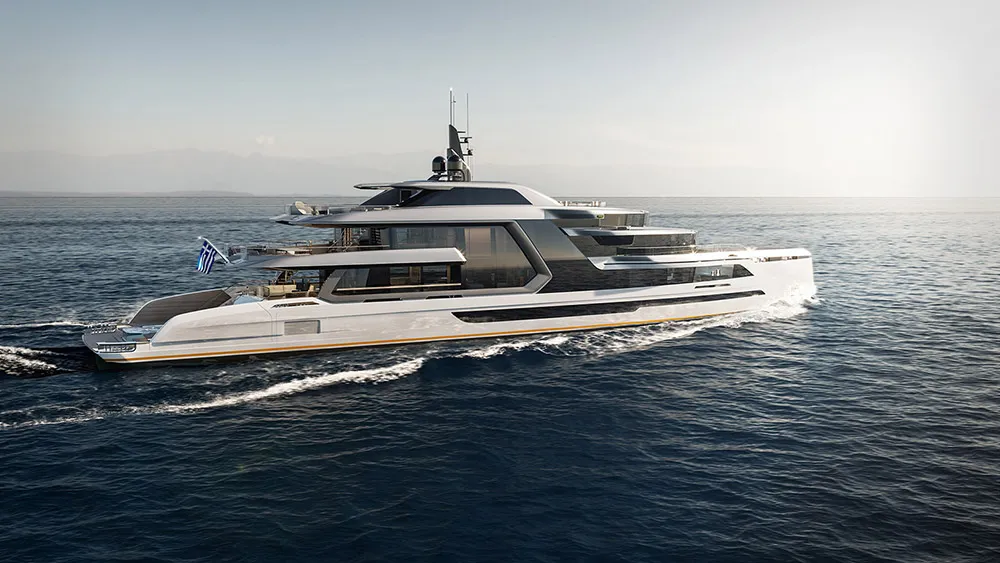 The designers say Vesper's layout is "more akin to an architectural residence than a typical 213-foot superyacht." The vessel features five guest cabins on the lower deck and one large VIP suite on the upper deck. The owner has a separate two-level suite—kind of like the parent's wing in a regular house—with two en suites, a wardrobe, a lounge, and an adjoining study. The owner's suite leads to a private balcony with an infinity spa, a water feature, and an outdoor lounge.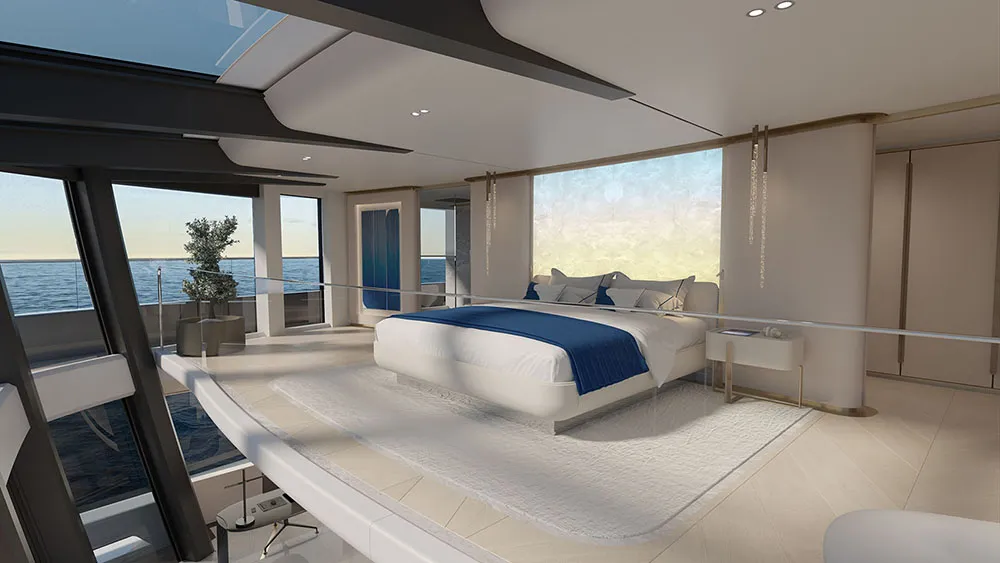 The sundeck is outfitted for those in need of a little R&R, with a sauna, a steam room, and a second infinity spa. There is also an enclosed wellness area on this deck that can be used as a gym, a day galley, or even a juice bar.
Downstairs, the main deck is split into multiple zones that can be used independently by small groups or simultaneously by bigger parties. In this way, guests can come together for full-scale soirees or separate for more intimate gatherings.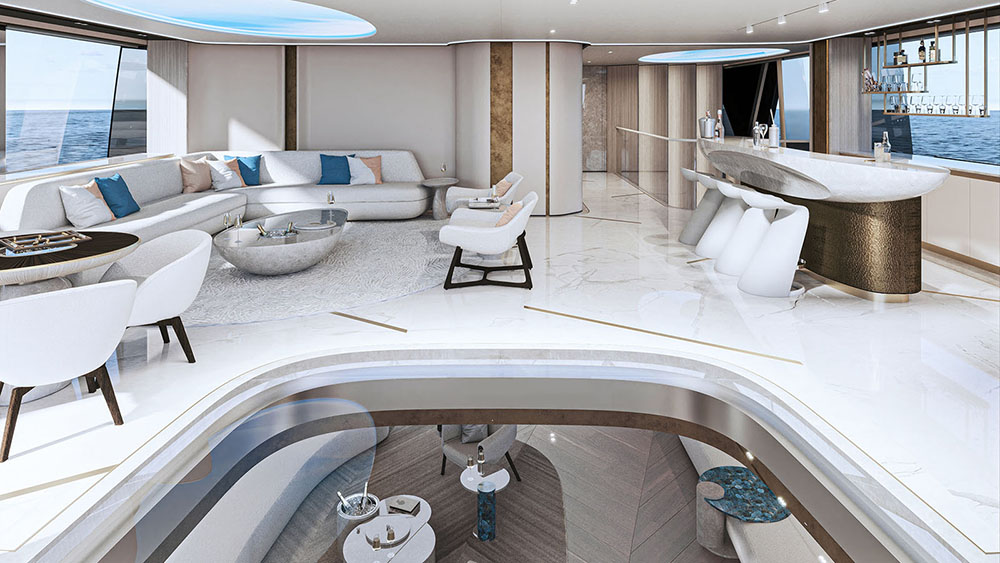 Similarly, the aft deck is equipped with a glass hatch that can be opened up to connect the infinity pool with the pool bar. (You could also close the hatch if you wanted two independent spaces.)
Designed for a new generation of yacht owners, Vesper showcases an array of innovative technologies. The human-centric lighting, for instance, automatically adjusts itself to mirror the outdoor rays.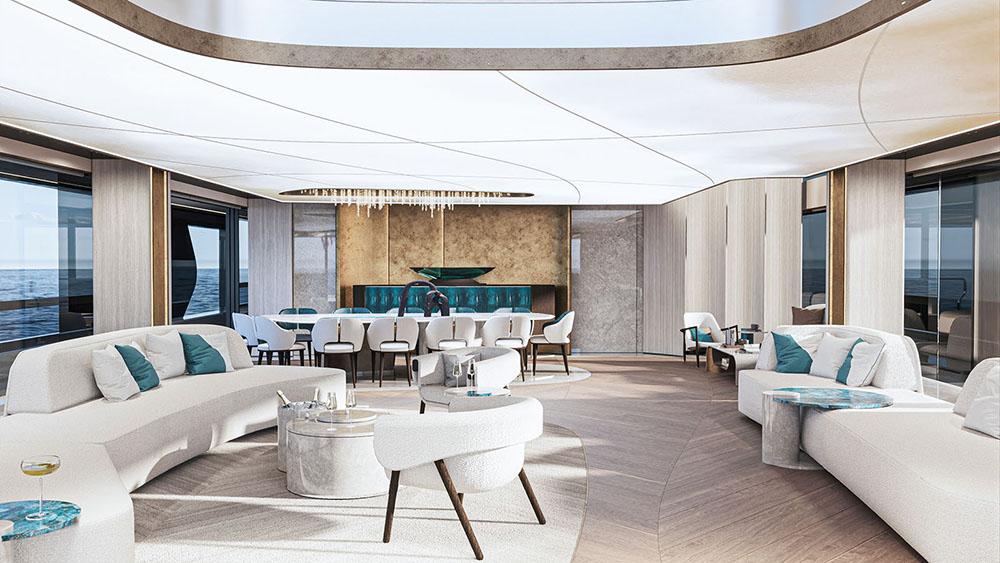 As you might expect, Vesper also comes with a full arsenal of water toys, including four tenders and two three-seater Waverunners. This makes it even easier to immerse yourself in your surroundings.