Gifting colognes, perfumes, and fragrances is a tricky business. It can be taken in the spirit of generosity and a whiff of kindness… or it's an unsubtle hint.
Like all matters of taste, the olfactory is peculiar to the individual. One man's amber and woody musk is another's gag reflex trigger, so tread lightly, we say. But there are some recent drops that have caught our eye—well, nose—and we at Robb Report Hong Kong are swooning on the heady colognes and concoctions of Tom Ford, Francis Kurkdjian, and Henry Jacques, whose options cover the top notes of the aroma profile, with designer packaging that seals the deal.
Neroli Portofino, Tom Ford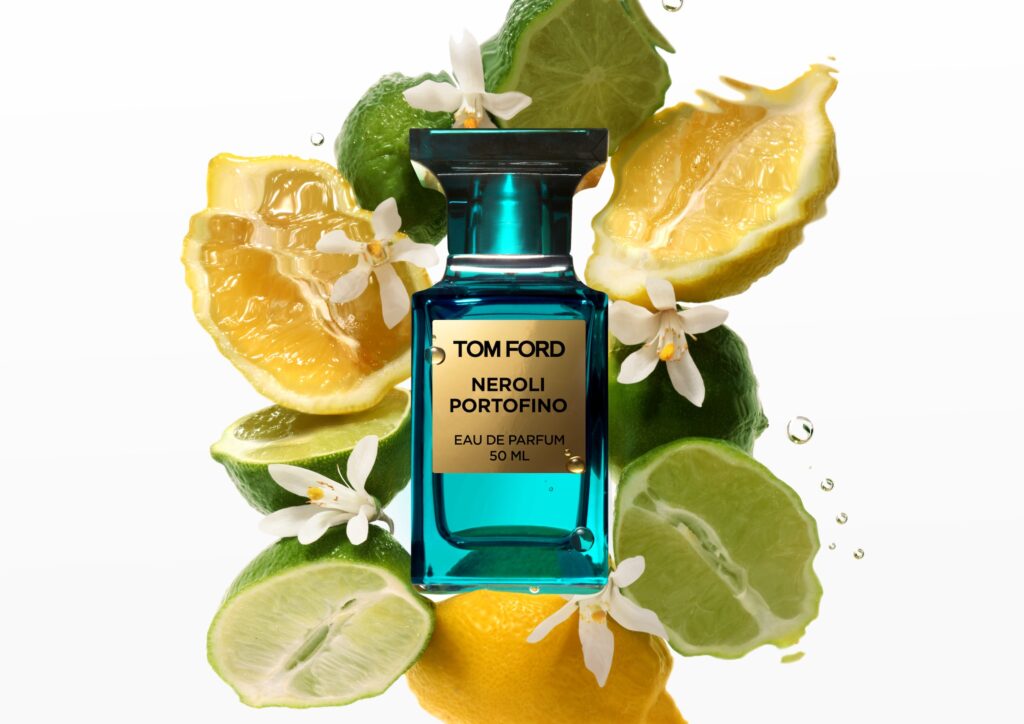 For a certain generation of fashion purveyors, Tom Ford can do no wrong. Be it as a menswear designer or film director (watch A Single Man again and swoon at the aesthetics), his suave accessories, "it" bags, or series of exotic perfumes with their unmistakable signature silhouettes are instantly recognisable.
Lined in stores like the most elegant of laboratories, the concoctions range from HK$2,395 to over HK$10,000 (costs escalate further for entire collector's sets) and many men of note have a favourite Tom Ford signature scent, if not sensibility.
From the Tom Ford Private Blend fragrance series, the classic eau de cologne Neroli Portofino has just hit stores this week. Inspired by "the sparkling blue waters, cool breezes, and the verdant foliage of the Italian Riviera," the transportive powers of the scent—a genteel mixology of citrus and flora—is unmissable.
According to the index, a profusion of citrus oils is in the mix including Tunisian Neroli, Sicilian lemon, winter yellow mandarin, and Italian bergamot, along with undertones of lavender, orange flower, rosemary, and amber.
If you can feign the skills of a prized "nose" (the profession, not the appendage), you can throw in phrases like "the fragrance offers a rich complexity yet substantive impression." (Or just say it's really cool for the summer.)
Aqua Media Cologne Forte, Francis Kurkdjian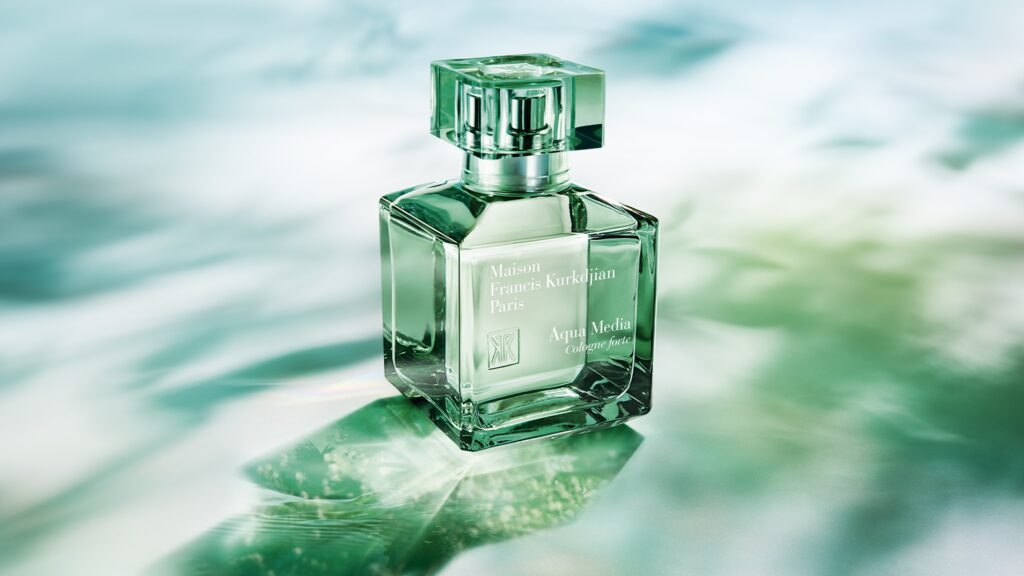 Launched in Paris earlier this year, the unisex Aqua Media Cologne Forte from the notable French perfumer Francis Kurkdjian is jogging us down memory lane. Olfactory memory is so deep rooted in our subconscious that a scent can take us to a cherished past faster than any photograph, favourite meal, or home movie.
According to the brand, the entire Cologne Forte collection is an invitation "to travel towards destinations steeped in light, colours, and freshness." At first whiff, its beachy notes will take you to the seaside and let you bask in water and sunlight. Find the warmth of what goes inside the green glass bottles of Aqua Media before it hits the skin; verbena accord (a citrus plant), sweet fennel, hedione (the aroma compound of jasmine), woody musks, and the essence of bergamot from Italy.
For those familiar with the offerings of Kukdjian, this is the fourth chapter in his Aqua fragrances to hit stores (the previous three—Aqua Universalis, Aqua Vitae, and Aqua Celestia—are also available for the complete set). "Aqua Media Cologne Forte smells like happiness and caring, vitality and energy, reassuring in its apparent simplicity," says Kurkdjian of his latest concoction. "It puts me in a good mood, that's all. I have nothing else to add; everything is already there, written in the formula."
In All Intimacy, Henry Jacques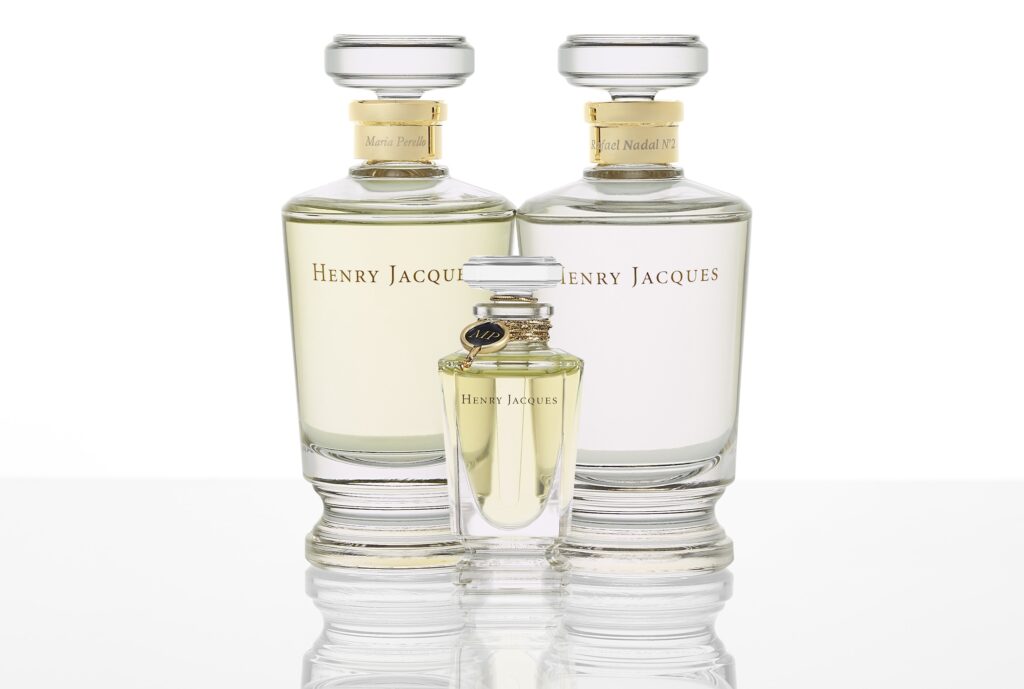 Last summer, the haute parfumerie Henry Jacques was in the news for its collaboration with Rafael Nadal, where the In All Intimacy collection of three scents was on sale at a breathtaking HK$328,100. For months on end, you couldn't find the bottle in Hong Kong for love nor money, but this season, at Henry Jacques Boutique at Elements, you can find Rafael Nadal No. 1, No. 2, and Maria Perello (named after the tennis champ's missus) at HK$9,650 for the 75-millilitre mini bottles. (The six-figure perfume triplicate from the famed sportsman can be ordered upon request.)
This is not the place to find a quick spray after a workout, but, like haute couture, it's haute parfumerie, for the chosen few. With the most glamorous, sometimes-bejewelled crystal bottles of perfumes, the likes of which you've never seen, heard, or smelled before, Henry Jacques is in its own league.
Why are these flasks of liquid gold in the guise of perfumes so dear in cost? Henry Cremona founded the French perfumery back in 1975 (one of the few still family-owned businesses) who created only bespoke fragrances for the most discerning connoisseurs in the world: royals, global socialites, and stars of a certain pedigree.
With a scent library of over 3,000 tailor-made fragrances that was shuttered from the public until 2015, the launch of a commercial line for retail comprised of only 50 scents from its vast library, sold under the Les Classiques de HJ collection, which you can also find at the store in Hong Kong.
What's the reason for these skyscraper prices? It all comes down to the cost of extraction and rarefied ingredients like jasmine, ambergris, tuberose, and other words you'd find only in scented apothecaries like violet, mirabelle plum, ylang-ylang, rose de mai, iris, peach, and of course, vanilla, sandalwood, and musk, among thousands of others. At these costs, even the brand doesn't expect you to douse your body with multiple sprays, but dab gently at your pulse points.