In the fog of the pandemic, the endemic of interruptions, disruptions and delay to the social and art calendar was inevitable. As mask mandates, quarantines, and other restrictions lifted, Art Basel 2023 had the onus and the burden of showcasing not only the best of the art world, but as a harbinger of good tidings in Hong Kong to show that the city had risen from a vaccinated somnambular stasis to an awakened dragon, brimming with restless energy and vivacity. 
And in many ways, all indication from Art Basel 2023 showed (and social media posts with innumerable "Hong Kong is Back" tags alerted) that indeed the city has unmasked and risen again—as expected. 
According to official numbers from Art Basel Hong Kong, over 86,000 attendees from around the globe marathon-ed across two floors in five days around 177 booths, while galleries and artists showcased their best wears and tears. With VIP previews held early last week on 21 and 22 March, the cavernous doors opened to the general public in the ensuing days. The Hong Kong Convention and Exhibition Centre saw a significant increase from 130 galleries in 2022 to a 36 percent rise in gallerists this year.
Art Basel Hong Kong also saw the return of all special sections, including Encounters, Film, Cabinet, and Conversations. 22 galleries made their debut at the fair, and, for the first time, Encounters extended beyond the show floor, showcasing a large-scale inflatable sculpture of King Tut by Awol Erizku in Admiralty's Pacific Place mall.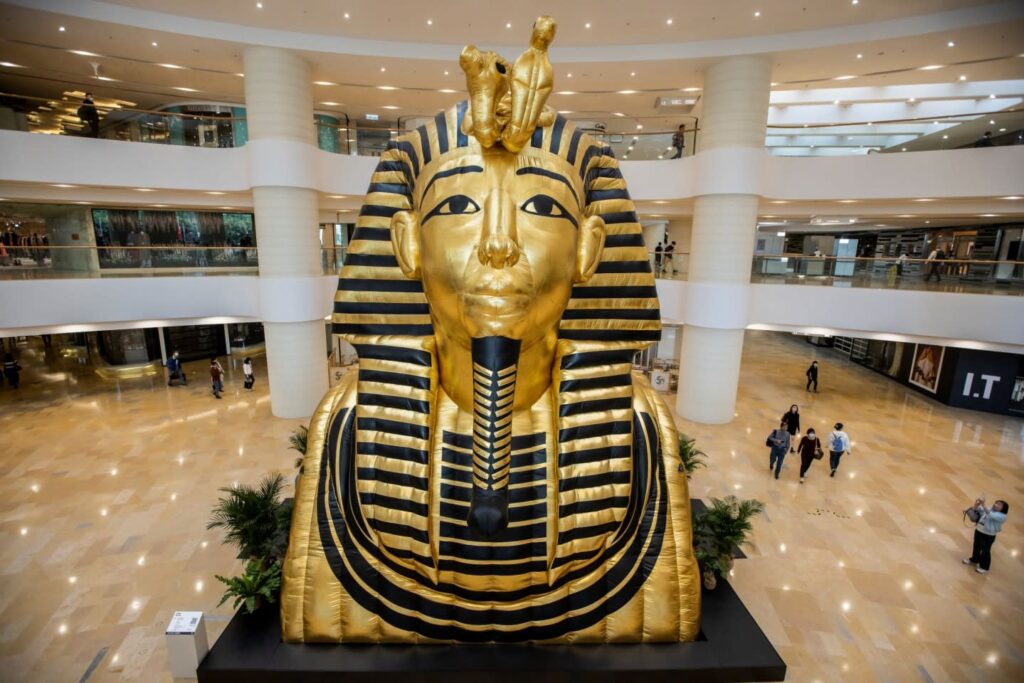 If it was a numbers game, then those figures were high—collectors from 70 countries and territories attended the fair, as did museum directors, curators, and patrons from over 100 international museums and institution, including Art Gallery of New South Wales, Sydney; M+, Hong Kong; Mori Art Museum, Tokyo; Leeum Samsung Museum of Art, Seoul; Los Angeles County Museum of Art; Museum of Contemporary Art Australia; National Museum of Modern and Contemporary Art, Seoul; Rockbund Art Museum, Shanghai; Serpentine Galleries, London; Solomon R. Guggenheim Museum, New York; Tate, London; UCCA Center for Contemporary Art, Beijing; and The Uffizi Gallery, Florence.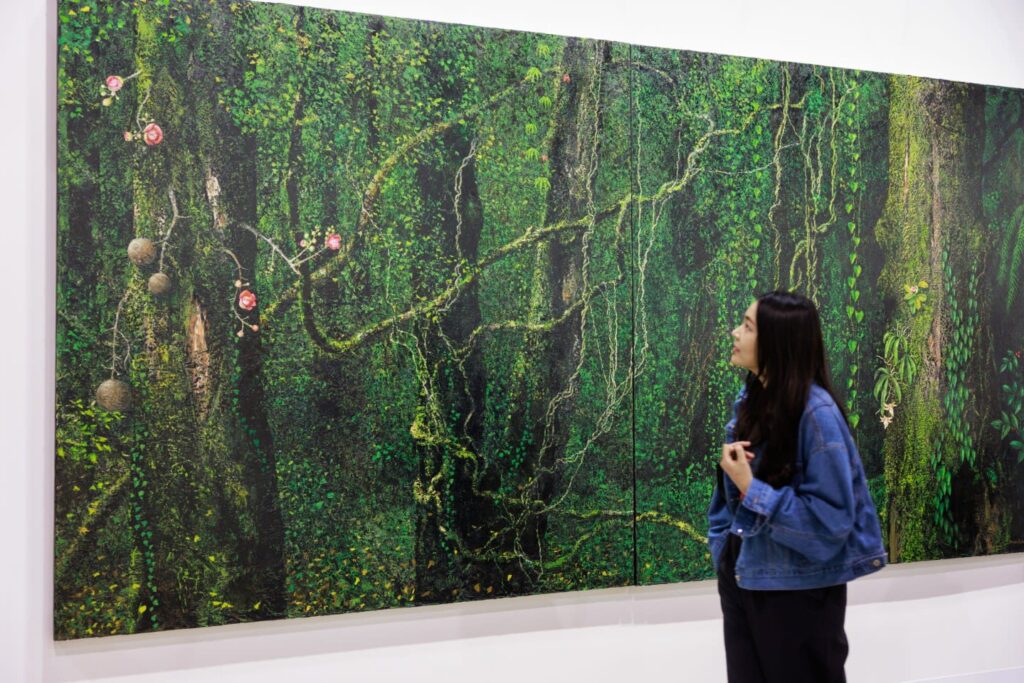 Asian representation was front and forward, as the fair featured over two-thirds of participating galleries with exhibition spaces in the region, including 33 galleries having exhibition spaces in Hong Kong. Galleries from China, Japan, South Korea, and Taiwan continued to have a strong presence at the show, while neighbouring galleries from India and Southeast Asia also presented compelling booths that attracted visitors.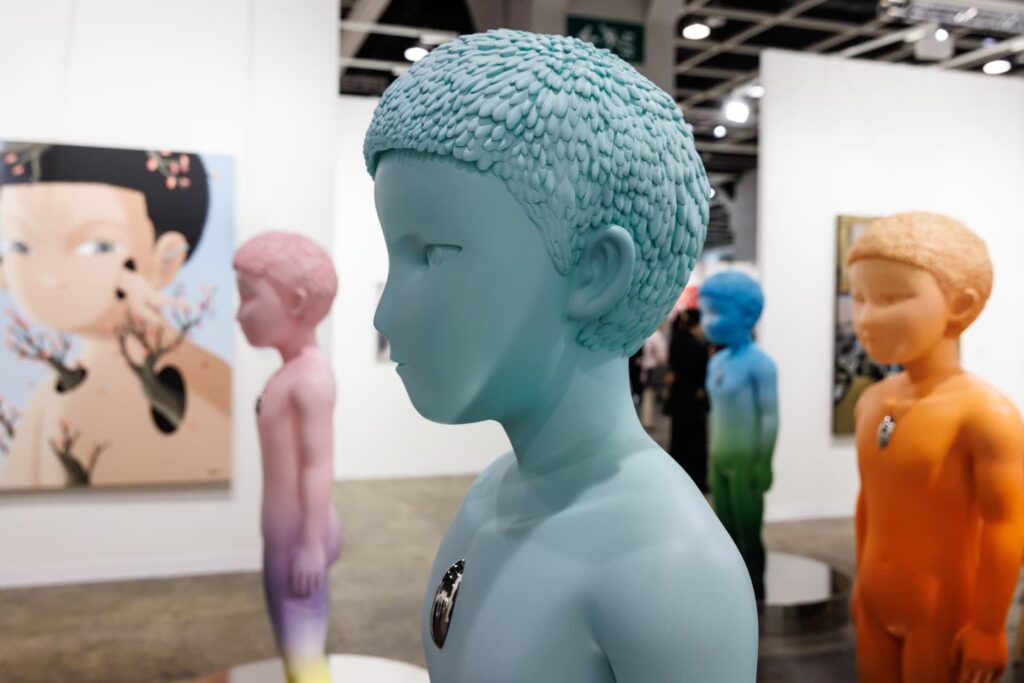 The Film programme at the Hong Kong Arts Centre featured 29 video works curated by multimedia artist and producer Li Zhenhua, as well as special screenings curated by Videotage and Ghost 2565, two important non-profit video art organisations in Asia. Conversations, curated by author and editor Stephanie Bailey, featured 15 roundtable discussions and more than 85 speakers on topics such as art and mental health, solidarity beyond feminism, art after Sinofuturism, Cantopop and performance, and many more. Both Film and Conversations programmes were free to the public.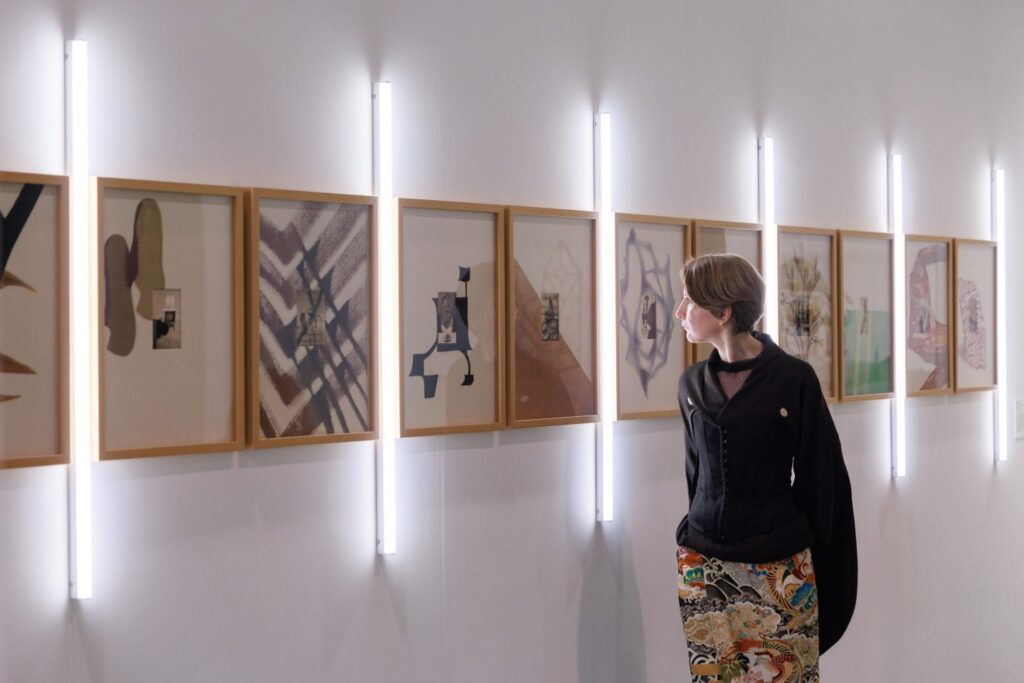 In the Venn diagram of local and international celebrities, artists and society interacting and collating, Art Basel became the nucleus that funnelled in an interesting mix of star and celebrity sighting, starting with Pharrell Williams, artist Rashid Johnson, American digital artist Beeple, and Takashi Murakami. Qatar Museums chairperson Sheikha Al-Mayassa bint Hamad bin Khalifa Al Thani, collector Abdullah Al-Turki, Uli Sigg and Maja Hoffmann from Switzerland, Puerto Rico's Mima Reyes, Los Angeles-based conceptual artist Awol Erizku, and Lorraine Schwartz, jeweller to the stars, and all flew in. And in the private dinners and after-parties, social media lit up till the early hours of the morning as one technicolour event segued into another, marking the busiest week in the social diary in years.
"This was our first show since Hong Kong lifted all pandemic measures, and the excitement and energy in the halls—and across the city—were extraordinary," said Angelle Siyang-Le, director of Art Basel Hong Kong. "We are truly grateful for the commitment of our galleries and the art community here in Hong Kong, which has wholeheartedly pulled out all the stops to offer visitors a vibrant cultural programme, morning to night, and all week long. More than ever before, our show reinforces its pivotal role in the region, uniquely bridging the arts scenes across Asia and beyond."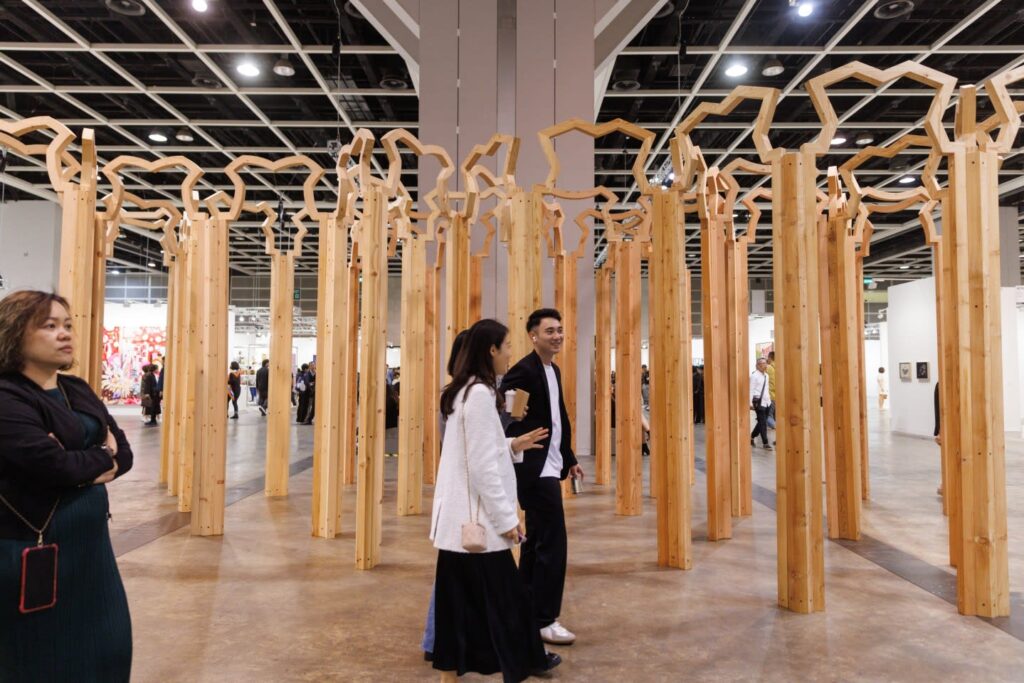 Following through with that same brushstroke was Noah Horowitz, CEO of Art Basel, "This week marked Hong Kong's grand reopening after three years of pandemic-related challenges, with our show reaffirming its position as the apex cultural moment in the region.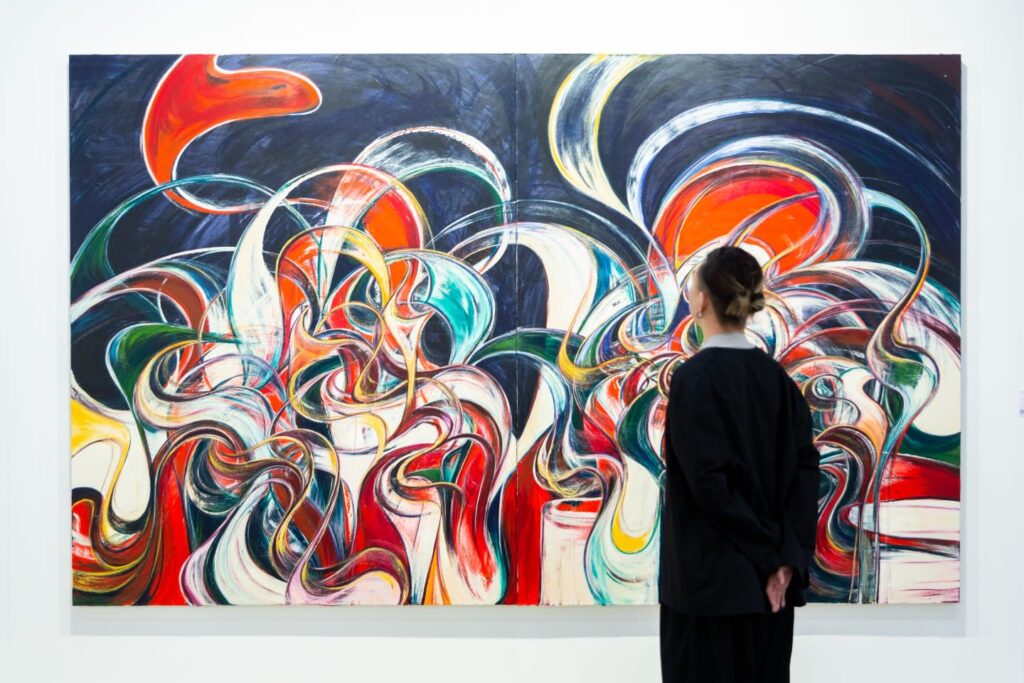 "Collectors from Hong Kong, China mainland, across Asia, and further afield came out in force, and it is truly exciting to witness the extraordinary growth and vitality of the local art scene, bolstered by a new generation of collectors and the opening of world-class institutions. Once again, Hong Kong demonstrated its uncontested position as the leading art market hub in Asia and its critical importance within the global trade."