The FIA World Rallycross Championship made a dazzling debut in Hong Kong on 11–12 November 2023 as motorsports enthusiasts turned up en masse to the Central Harbourfront to witness headline-making spins on a street circuit that made history.
And what a difference a single day can make! Although he came in sixth position on his first day of racing on Saturday, in the end, Swede legend Johan Kristoffersson left a cloud of dust behind him at the grand finale on Sunday to cinch the cup. His win at the FIA World Rallycross Championship 2023 marks his 40th career triumph.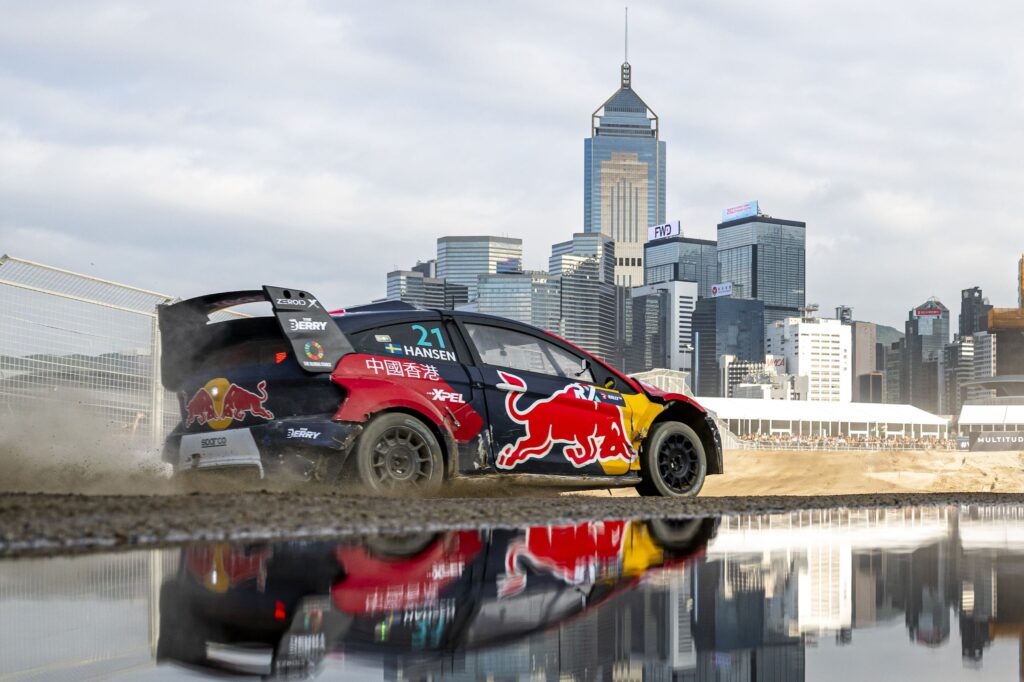 Between heaven and earth—or in this case, between Hong Kong's famed skyline and Victoria Harbour—voluble motor enthusiasts from around the region were present to support and cheer on their favourite drivers and cars. Held in Hong Kong for the first time, the FIA World Rallycross Championship 2023 was a thumping affair, with incredibly powerful and dashing cars being catapulted around the temporary one-kilometre circuit at faster speeds than some Formula 1 racing.
Coming out of left field and overcoming a fast-starting Timmy Hansen, Kristofferson shot past one and all in the important final lap, emerging first in the fast and furious race. "I'm very happy to have been able to put on a show in front of so many fans," Kristoffersson said after his victory lap. "It's been fantastic coming here, and after a disappointing final yesterday, it was great to pull off the win today."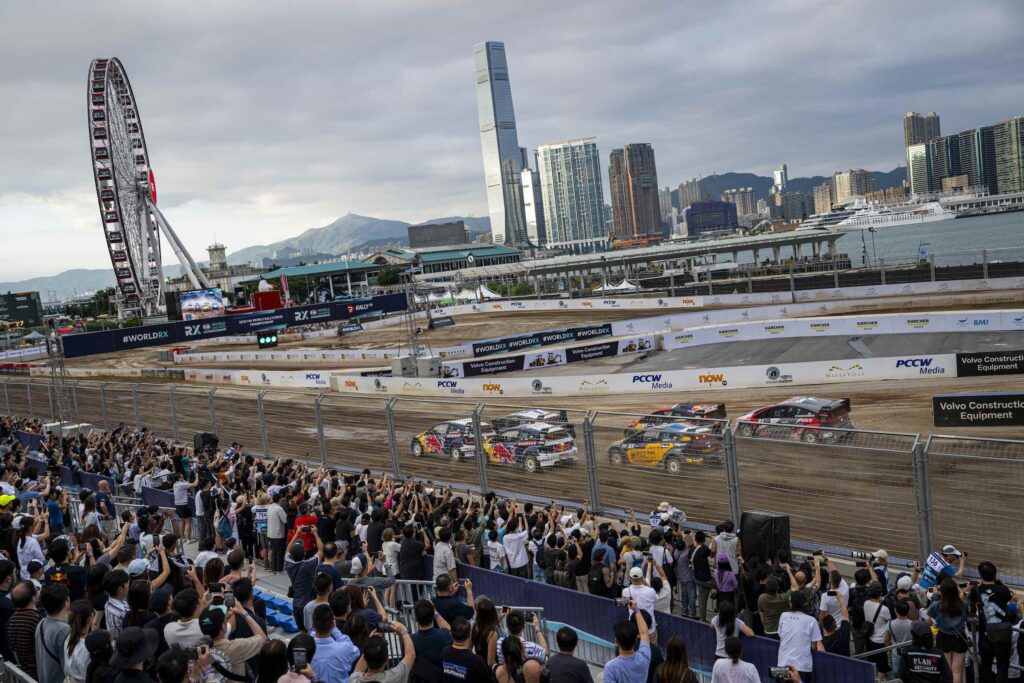 Under overcast Saturday skies, Kristoffersson didn't make top three on the first day of the races, but the second heat on Sunday saw him emerge, snatching top spot as the sun shone to a larger crowd who gathered for the final day.
Timmy Hansen's celebration for coming in first on Saturday was heady, albeit short-lived. "I've been so excited to come to Hong Kong for so long—I was really pushing for this event to happen—and to finally be here in such a spectacular location is absolutely incredible!" Hansen said after winning his first race in Asia. Despite coming up aces as the chequered flag fell on the first day of the races, the young Swede had to concede fourth place in the final tally.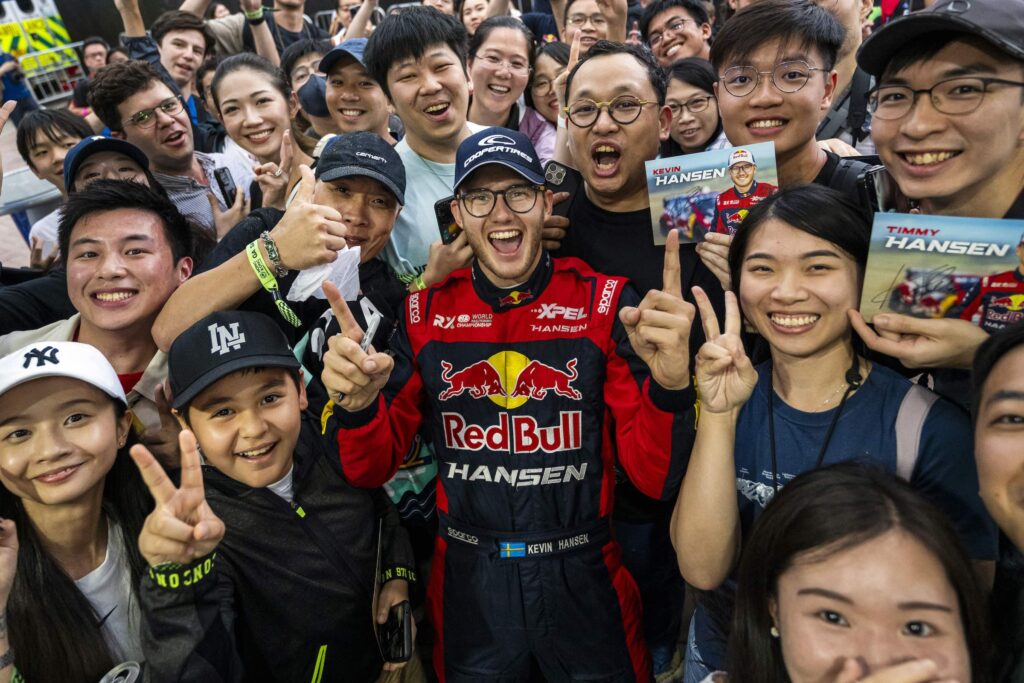 Kevin Hansen missed out on the final, finding himself repeatedly caught up in traffic, but he had already done enough to cement a career-best runner-up result in the preliminary standings. "The crowd has been simply amazing—we could really feel the fans cheering us on—and the track has been challenging but super fun to drive. No two laps were the same, so it was essential to stay laser-focused."
Winning positions can constantly change during the races; in fact, things can even turn topsy-turvy by the lap. It was the case for Niclas Grönholm who wound up at a frustrating fifth position. Although the Finn looked set to secure first place in the ranking, his car suddenly slowed within sight of the finish line.
As one of two female drivers in the mix, Klara Andersson followed Grönholm, ending sixth in the ranking. Andersson may not have topped pole position, yet she made history in her own way by going fastest outright in a World RX heat.
Media representatives, racers, and fans from Hong Kong and around the world gathered for a weekend jam-packed with action. The enthusiasm and success of the 2023 World RX campaign means there's hope for more races in the future. It was announced in the papers that the government will do its best to review and improve future car racing events which are bound to gain momentum and popularity.