We haven't been as excited by an SUV since 2019, when Lamborghini's Urus was our victor. That result was more than just making it an automotive cause célèbre but also recognizing that the Raging Bull had issued an industry-wide mandate that the SUV was the new platform for performance. And while other leading luxury marques have accepted the challenge, Aston Martin's latest version of the DBX is the only SUV we've seen that can square off with Sant'Agata Bolognese's best-selling model and be considered more than comparable. That's why the 697 hp Aston Martin DBX707 finished second in the 2023 Robb Report Car of the Year contest.
The fact that a family hauler, even one badged with Aston's wings, was only bested by Bentley's Continental GT S and finished ahead of Maserati's MC20 supercar is a testament to the financially mercurial automaker's resiliency and commitment to advancing both form and function simultaneously. This is further evidenced by the DBX707's place in a lineup that includes the limited-production 937 hp Valhalla and 1,160 hp Valkyrie hybrids.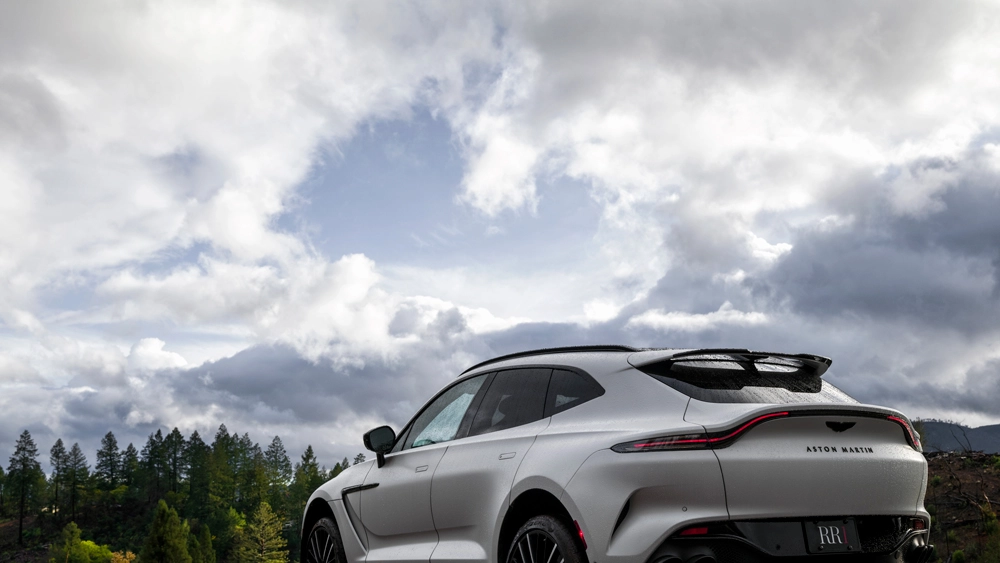 Back in August, Robb Report spoke about the model with Marek Reichman, Aston Martin's executive vice president and chief creative officer, during Monterey Car Week. "The DBX707 is the third iteration of our first SUV," he said. "We're a 110-year-old business and we've had three years of an SUV. So it's really young for us. The obvious story, always, for Aston Martin is 'Oh, you're beautiful,' and we want to go past that narrative . . . It's not just about beauty any longer. It's about the world's most powerful luxury SUV . . . a collaboration between engineering and design to create a stunning car, both to drive and to look at it."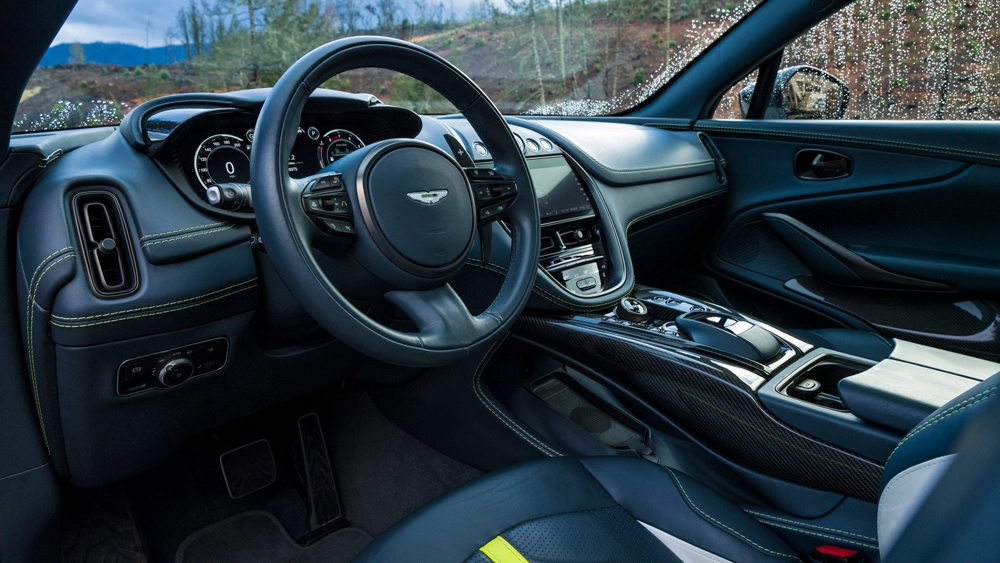 After time in the driver's seat, it's clear that the marque may have exceeded its own expectations on achieving both objectives. In November of 2019, the original DBX was unveiled with the same 4.0-liter twin-turbo V-8 found in the Vantage and DB11 models. With 542 hp, 516 ft lbs of torque and top speed of 181 mph, it still took a backseat to the Urus on each of those metrics. But with "707" added to the moniker last February, the latest DBX has left even Lamborghini's new Urus Performante in the rear view as it now boasts nearly 700 hp, 664 ft lbs of torque and tops out at 193 mph.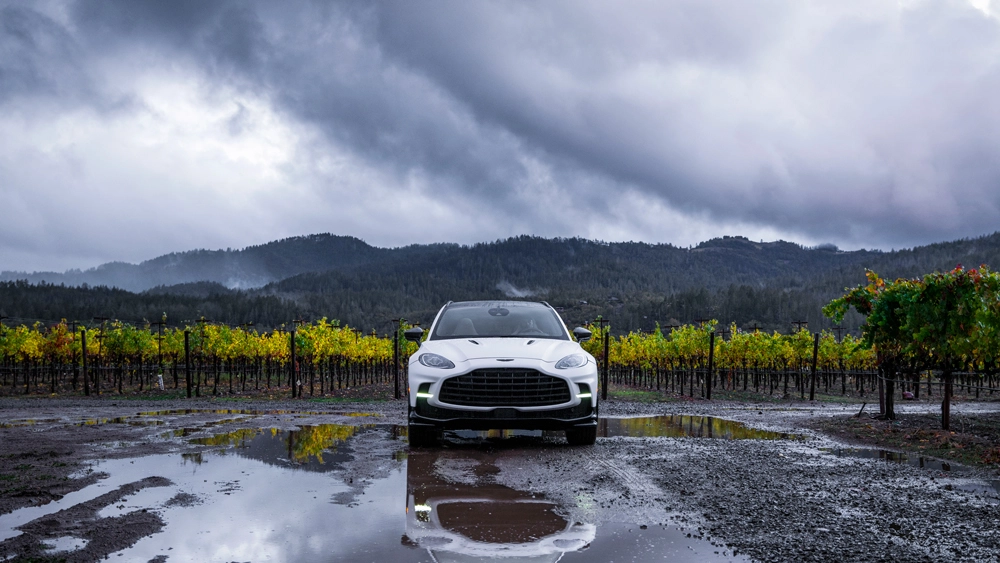 That output is tamed by a new nine-speed wet-clutch transmission—which expedites gear transitions—lighter carbon-ceramic brakes (with six-piston calipers) and enhanced air suspension. But all that was theoretical until we sat at the start of the straight-line acceleration exercise at the Concours Club's private circuit, in Opa-locka, Fla. The moment the right foot met the floor, the DBX707 launched through the upshifts with an ease and rapidity that delivered a sense of acceleration second only to that of the Audi RS e-tron GT and 1,050 hp Lucid Air Grand Touring Performance—both all-electric examples that take torque-on-demand to the next level.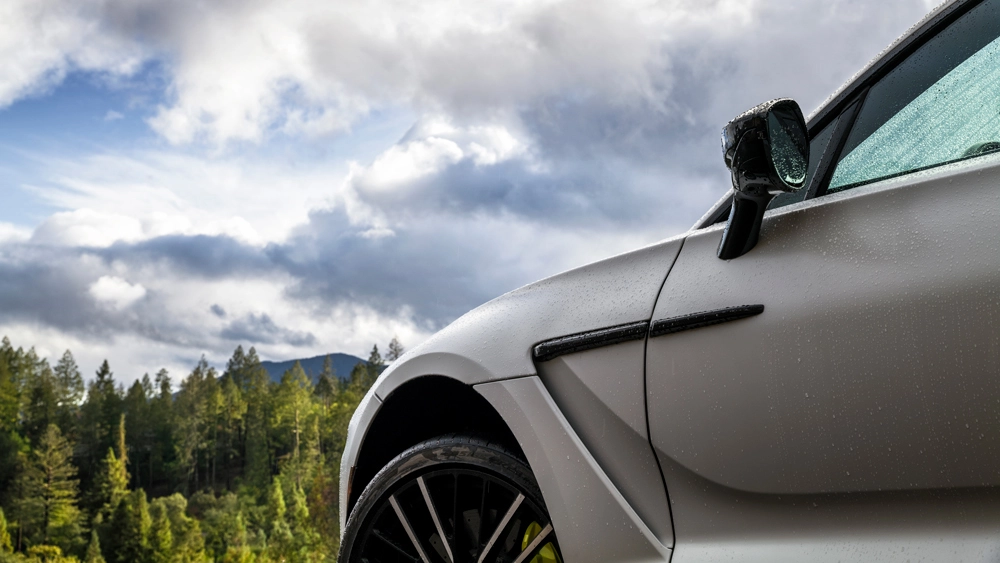 Aston's SUV also displayed a level of spryness through the slalom course that was more on par with the Mercedes-AMG SL 63 Roadster in our field than a 4,940-pound (curb weight) five-door with the potential for 54 cubic feet of cargo space.
Our COTY sessions exploring wine-country roads in Napa Valley, Calif., were perhaps more conducive to appreciating the interior's elegance, from the 16-way adjustable sport seats to the optional carbon-fiber veneers to the dual touchscreens. It's an overall cabin presentation that judge Matt Schiefferly described as "simply awesome."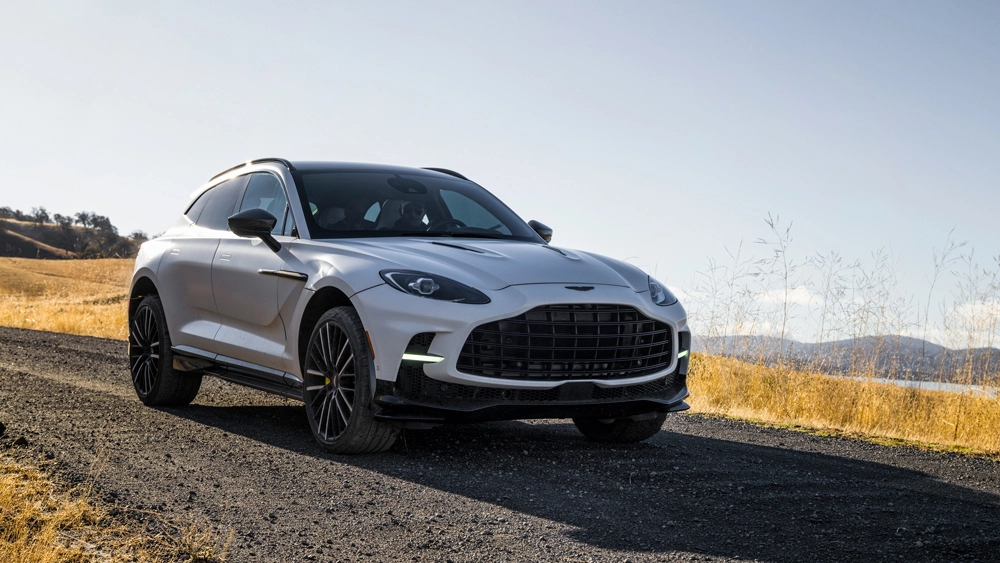 As for the Robb Report editorial team's opinion, the Aston Martin DBX707 definitely belonged on the podium, and all agreed with deputy editor Josh Condon when he called it "over the top in all the right ways." But it was the reader-judges that solidified its final position ahead of the Maserati. Michael Grad observed, "You ask for more and it's ready and willing to deliver," while Najeeb Thomas exclaimed, "Finally, an SUV worthy of the Daytona 500." But we can't help but think that what Reichman and his colleagues at Aston Martin were really aiming for was William Moler's three-word summation; "Wow, wow, wow."
Click here for more photos of the Aston Martin DBX707, second-place finisher in Robb Report's 2023 Car of the Year.