We at Robb Report Hong Kong are vividly familiar with The Macallan. And Robb Report has featured the works of the artistic and acclaimed photographer Erik Madigan Heck. Imagine our distinct pleasure when these two phenomena, in their respective industries, joined forces for a unique and exceptional collaboration that we didn't see coming?
Born in the heartland of America, in Excelsior (Minnesota!), Erik Madigan Heck is an internationally renowned artist who has worked in a triplicate of art forms: photography, painting, and film. Recipient of the International Center of Photography's Infinity Award, there's an exhaustive, comprehensive list of accolades the ace lensman has collected in a rapid amount of time, including, but not exclusive to, the FOAM Fotografiemuseum Talent Award and the Art Director's Club Gold Medal.
Renowned for his artistic bent in photography, leaning heavily into portraiture that harkens back to oil paintings and Impressionists you find in well-guarded museums at The Met and The Louvre, there's a clever mirage to his portfolio that blurs the fine lines between art and photography.
Depending on your curious eye, you'll see influences of Edgar Degas, Gustav Klimt, Michel Gondry, Edouard Vuillard, and Pierre Bonnard, all at once. Look at the fluidity, the models in repose and movement, the stark beauty of nature that morphs into the silhouette of a (often) female model, the exuberance of wildflowers, the order in the chaos of uncultivated forests, the classicism of his landscape, his abstract explosions of colour, his photorealistic portraits… oh wait, they are, in fact, photographs, painstakingly created to look like paintings.
The self-aware master of his craft famously said that he's "a painter who utilises the medium photography." Is it a wonder that you'll find the works of this American photographer-artist as often in museums and galleries as you would in fashion magazines and designer campaigns?
One artwork was on sale at Jackson Fine Art Gallery, while his photographic collection, Beauty Seeker, was at Sotheby's. Simultaneously, his coveted covers, featuring Adele, Tilda Swinton, and Natalie Portman, among a slew of other stars, have regularly appeared in international publications. This is no ordinary photographer. To have a preview at Christophe Guye Galerie in Switzerland while a magazine cover on New York newsstands features the same individual's work? Heck is teetering on territories held by legends like Irving Penn, Richard Avedon, and Helmut Newton. With his own distinct style, he has created a lane entirely of his own imprint and signature.

That very signature style in capturing nature with a vibrancy and artistic flare has enabled him to team up with The Macallan and showcase the portfolio of The Macallan's Exceptional Oak Casks. Each expression within The Macallan's single malt whisky portfolio is a multi-faceted sensorial experience, captured for posterity with a series of photographs by Heck. A unique artistic collaboration between the famed Scottish distiller and American photographer, the canvas is unlike anything else you'll see as a visual representation of rarefied casks.
For the unversed about the machinations of Heck's work, he combines natural light and in-camera effects with digital post-production to create mesmerising images. They beautifully capture the sensorial complexity of both nature and beauty in the coveted The Macallan Double Cask Collection. Part of his latest, commissioned portfolio, representing a mix of abstract landscape shots and still-life compositions with his exquisite eye for light, texture, and colour, Heck presents a series of stunning visualisations that represent the notes and flavour of the whiskies within The Macallan Double Cask Collection.
The significance of nature and nurture are key elements that make exceptional oak casks, which contribute their distinct aromas and flavours to The Macallan, where only the finest spirit "cut" is transferred into sherry seasoned oak casks and left to mature. A fine balance of European and American oak, deeply infused with sherry, this heady mix is showcased with Heck's interpretive style. A visual presentation of the whisky, in a series of photographs inspired by vintage Flemish still-life paintings from the early 17th century. Look for the fusion of nature, legacy, creativity, and craftsmanship, both in cask and on canvas.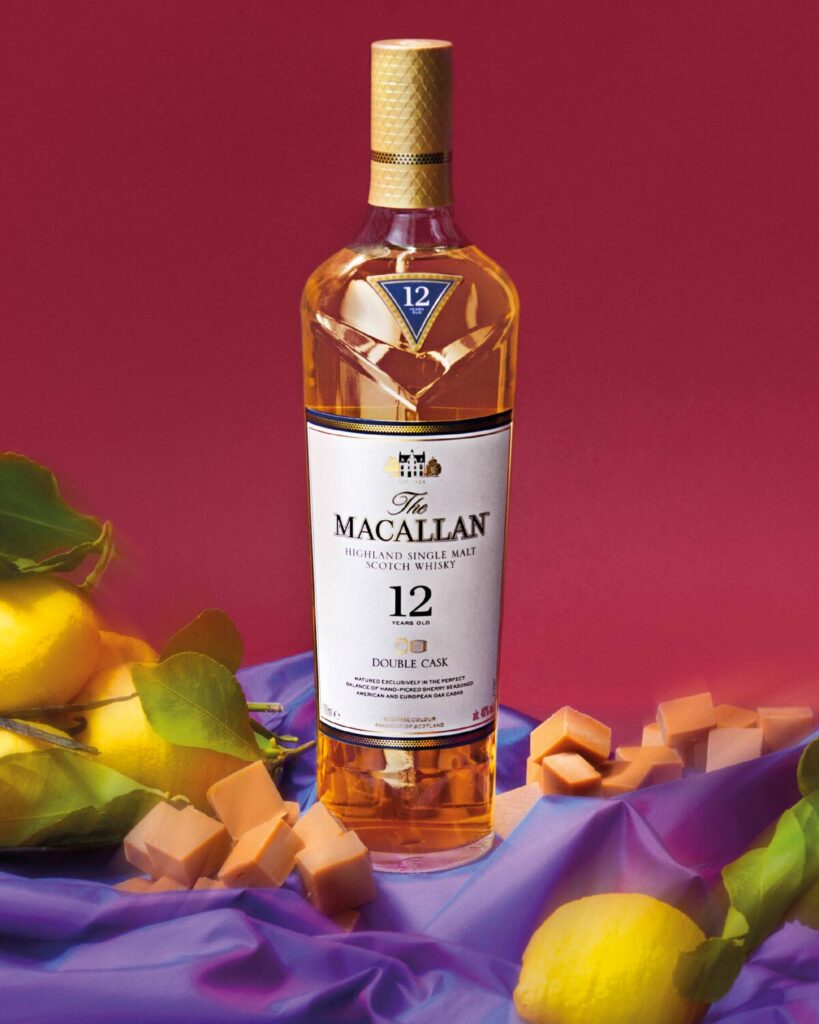 There are three pictorial works that have come to fruition over the past few months, under the aegis of the title, "Exceptional Nature: Home of the Macallan," titled The Macallan Estate, Wood, and A Sensorial Journey. In an image like Wood, according to the photographer, "the blue hues depict American oak, whilst the red Pantones are a visual representation of European oak." To showcase the delicacy in creating The Macallan Double Cask, Heck photographed a duck pond, "a visual reflection of an ecosystem which is rooted in flavour, aroma, and natural colour." In an explosion of red and purple smoke and mist, Heck's artistic representation of The Macallan's "foundational, rich, fruity, full-bodied flavour experience" is captured on print.
How you feel, view, and interpret the artwork is an individualistic experience, just as every exquisite glass of The Macallan Double Cask is.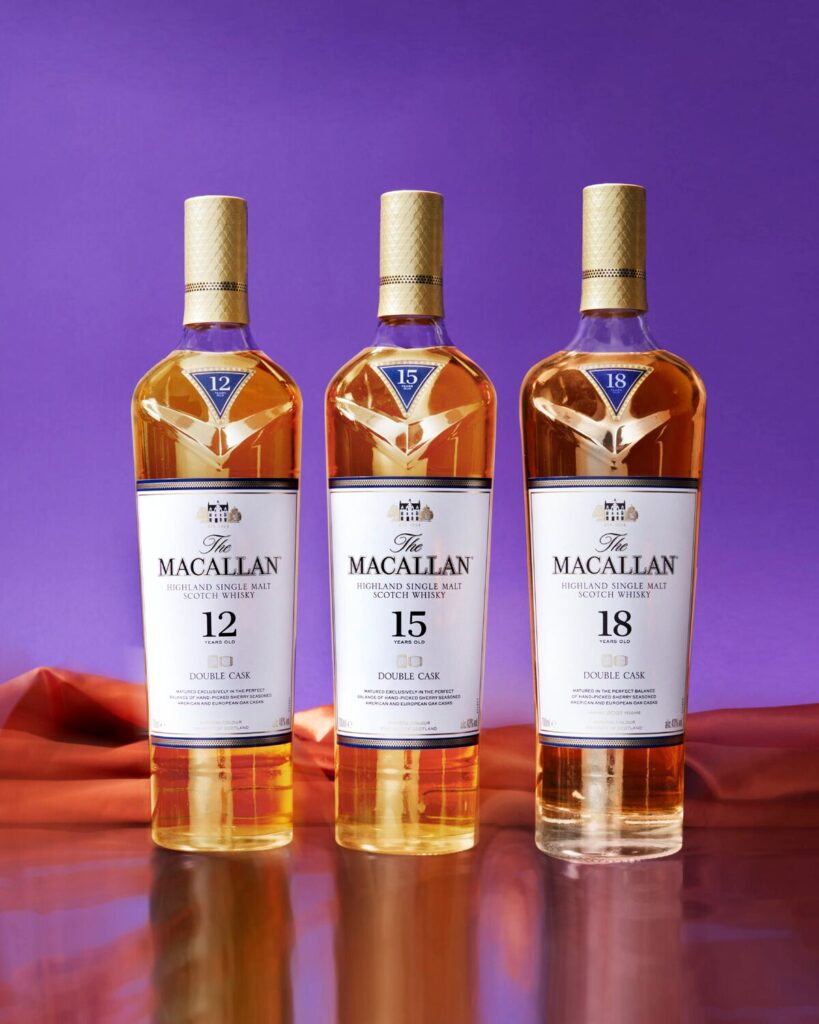 Crafted without compromise. Please savour The Macallan responsibly.
All images by Erik Madigan Heck.