If you're looking for a Picasso or a Rothko, head to Sotheby's. A 1955 Porsche 550 Spyder? Bonhams. But those in esoteric, concentric photography circles know that one of the best places to feed their obsession is the unique Leitz Photographica Auction.
Here, you won't find vintage jewellery, watches, nor historical art up for bidding—but you will find gadgets and gear going under the hammer, specifically, extraordinary cameras, coveted accessories, and its adjacent paraphernalia for hardcore fans, professionals, and those who'll travel great lengths and bid top dollar for that rare lens or analogue machine.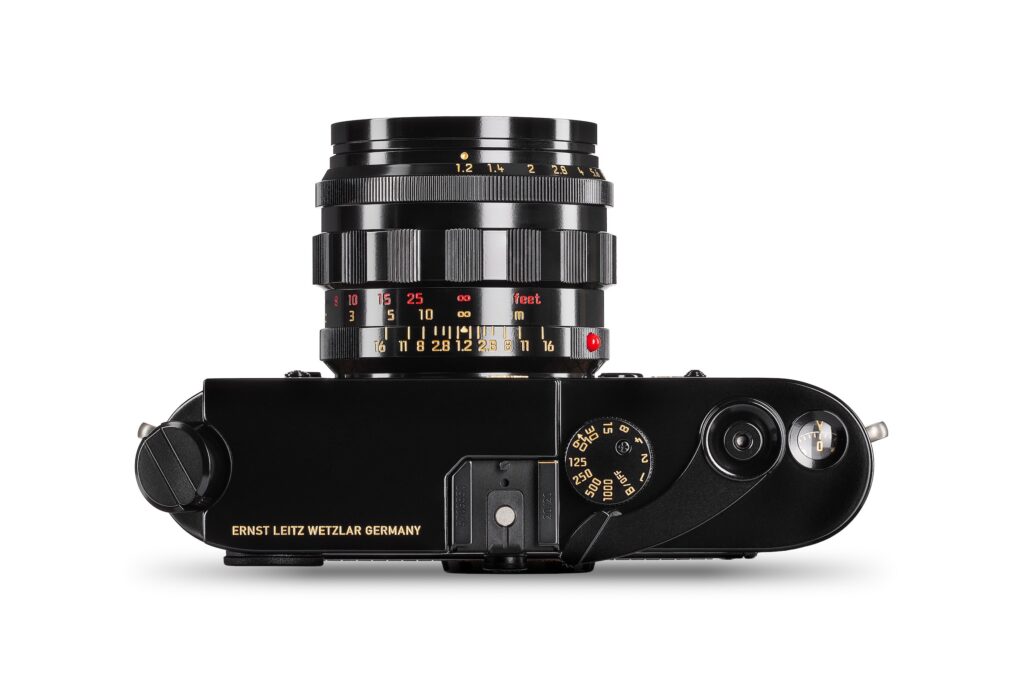 If you have never heard of this auction before, this will surprise you even further—last year, the auction celebrated its 20th anniversary. In celebration, Leitz Photographica Auction and the no-introductions-needed camera giant Leica present a new collectible Leica M6 set, the aptly named "Leitz Auction" with a Noctilux-M 50 f/1.2 ASPH lens. Adding to its exclusivity—which is bound to garner global attention—the new set is limited to just 20 pieces globally.
The new release is gorgeously appointed in a glossy black-paint finish with gold accents—the Leitz logo is, in fact, made of solid gold, prepared by a goldsmith in Wetzlar, Germany, with wood armouring made of walnut veneer. Along with the intrinsic details, iconic engravings, and stamped Leica logo, the camera, lung over the neck of an ace lensman, is instantly recognisable.
Innumerable discussions are sincerely dedicated to the topic of why Leica cameras are so expensive, and while there are too many reasons to list, it is, of course, the handmade craftsmanship, heritage branding, technical finesse, and design implements of the famed German brand that's been around for over 150 years. If history was captured on film, it was probably on a Leica. Legendary photographer Thomas Hoepker captured Muhammad Ali boxing in 1966 on a Leica, Painter on the Eiffel Tower was shot by Marc Riboud in 1953, and the iconic portrait of Che Guevara in 1960 was surreptitiously captured on a Leica M2 camera.
With the Noctilux-M 50 f/1.2 ASPH lens, the custom-made kit in its entirety comes with a certificate of authenticity. The Leica M6 "Leitz Auction" set will be available exclusively through Leica Camera Classics in Vienna from 17 August 2023 at €25,980 (HK$221,355).