In the market for presidential digs? One new listing in Washington may be for you. 
This week, a former Washington, D.C. home to Jacqueline Kennedy Onassis was said to be coming to market. The Georgetown abode served as the former first lady of The United States' home after the assassination of her husband, former U.S. President John F. Kennedy. A substantial renovation has combined the residence with two nearby homes to create one massive compound. Play your cards right and it could all be yours for US$26.5 million (HK$208,023,675).
The sprawling result spans 16,300 square feet and features 13 bedrooms. It will be the most expensive listing in Georgetown when it officially comes to market, Zillow claims. The seller's agent, Jonathan Taylor of TTR Sotheby's International Realty, also told the Wall Street Journal that if sold for its asking price, it could set a new record for D.C.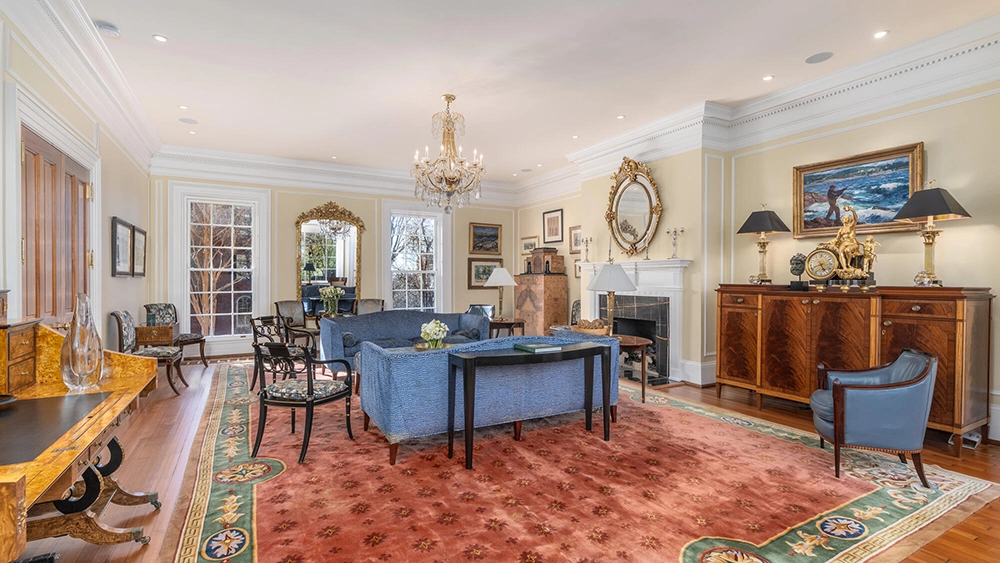 Take a look inside and it's not hard to see what all the fuss is about. Its entry hall and opulent first-floor living room are still similar to the way they were when the Kennedys lived there, and so does the wood-paneled library. The dining room boasts a gold-leafed ceiling, and the fireplaces throughout the manse are also original. The second floor has been converted into an expansive primary bedroom with dressing rooms and spacious spa-like bathrooms. A new kitchen and gym can also be found in the former Kennedy digs. One of the adjacent homes, meanwhile, offers a grand salon with hand-painted ceiling frescoes and a rooftop terrace with expansive views of the District.
Jackie bought the Federal-style home in December 1963, just one week after moving out of the White House, according to a historical report. The home became a tourist attraction shortly after, prompting her to move to New York City with her children in 1964. The residence was then bought by the late Yolande Betbeze Fix, a former Miss America. Construction magnate David Hudgens began assembling the compound in 1997, paying US$1.2 million (HK$9,419,820.00) for one of the brick homes next to Kennedy's house. In 2006, he added another house to the compound—built circa-1880—for US$1.65 million (HK$12.95 million). He was finally able to buy the former Kennedy residence for US$5.25 million (HK$41 million) in 2017 from Fox's estate.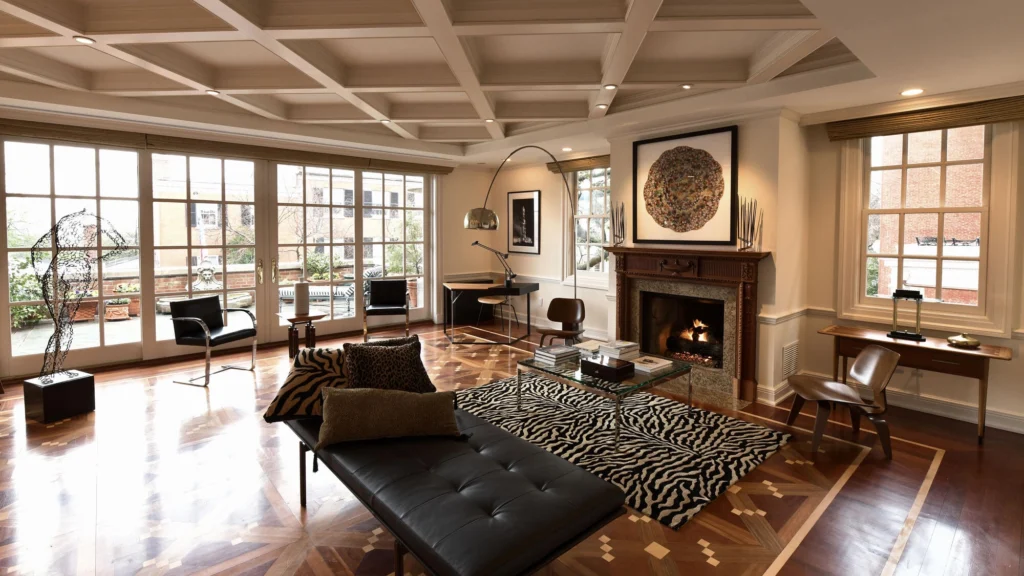 The businessman commissioned architect Dale Overmeyer to remodel and combine the homes, which took around four years to complete. Each maintains its original architectural distinction but now also includes a connection to the adjoining homes. Hudgens reportedly built a passage under the properties as well to create access to parking, which meant that "Presidents and dignitaries could visit and fundraising events could occur," the architect told WSJ in an interview.
For more details on the US$26.5 million (HK$208 million) home coming to market, contact listing agent Jonathan Taylor of TTR Sotheby's International Realty.
Click here for more images of the mansion.