Often a bar within a restaurant is only a place to have a pre or post dinner tipple, but not at Ami and Wood Ear. Wood Ear bar is a destination in itself, its focus on whisky and its carefully curated cocktail menu is impressive.
Offering over 400 premium and rare labels, it is a preferred drinking den for the aficionado and a great option for those wanting to deepen their knowledge.
Majority of the whisky listed on the comprehensive menu is available by the glass, and there is also the option to choose one of the "Whisky Journey" tasting experiences. These allow patrons to try three premium or rare selections (25ml each) served with regional waters of Scotland.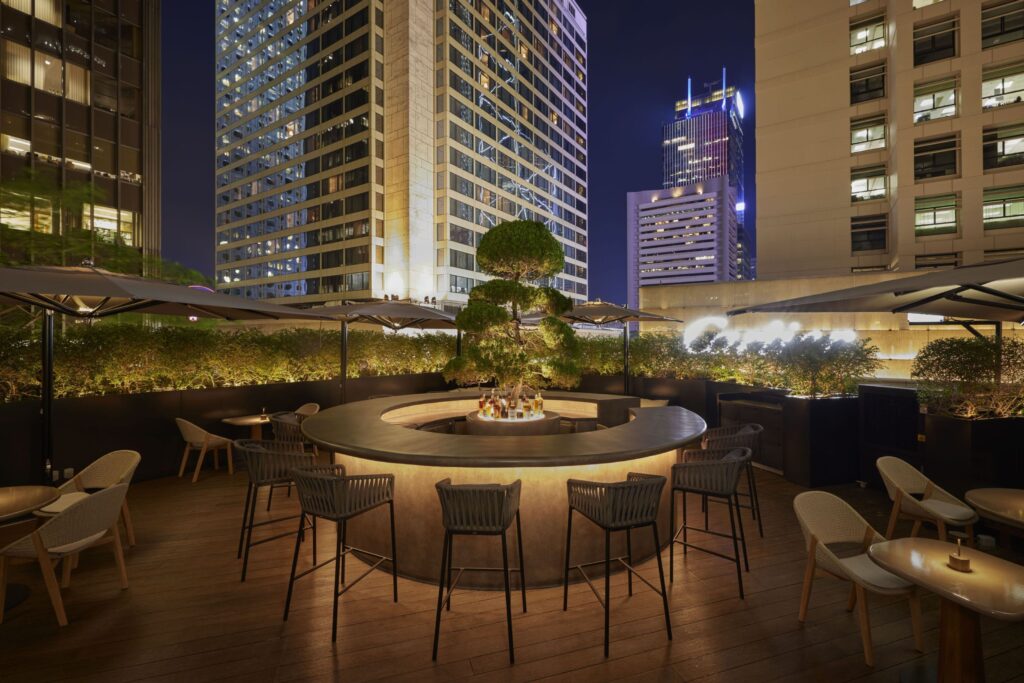 "With our extensive range, determining which are the most popular can be difficult with guests having various preferences," says bar manager, Roy Kong. "Currently those from Japan and the Isle of Islay, as they are something easy to start with or offer a variety of aftertastes
While more adventurous guestsare looking to independent bottlers (IB) for something a little different. "Many of our regular guests love exploring IB whisky for new and uncommon flavours," Kong reveals and takes us on a tipple trip "For example, the Banff 1975, Warehouse Diamonds, Malts of Scotland, 42 Years Old, with only 185 bottles available. This whisky has a lot of yellow fruits sweetness and some greasy notes, overall, it is a well-balanced whisky."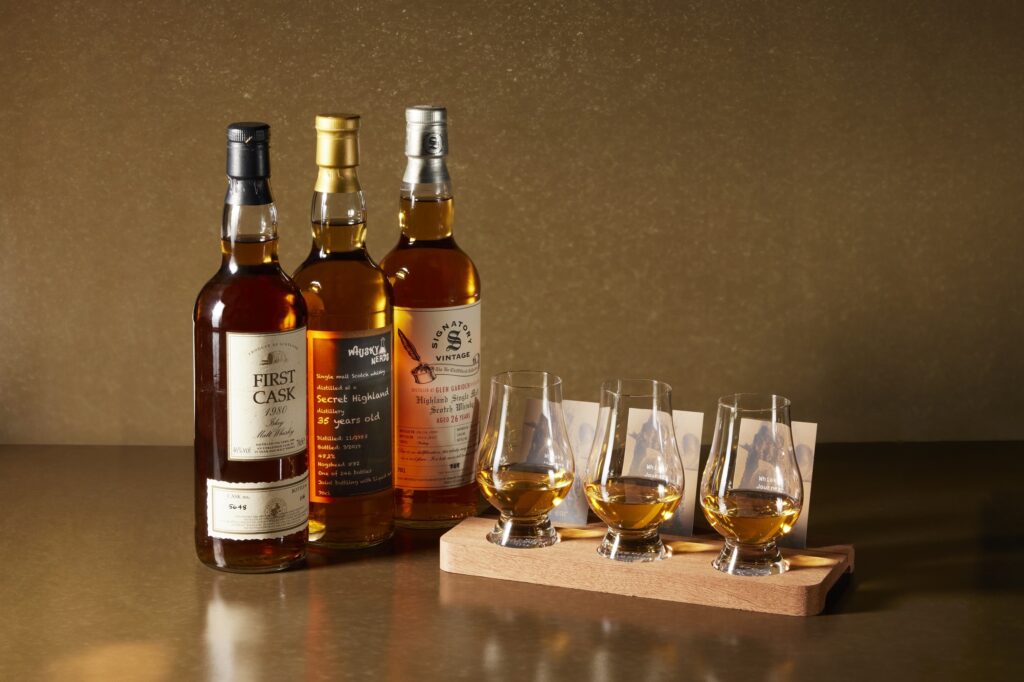 For its rare label collection, which have been sourced mainly from auctions and private collectors, there is a focus on Scottish and Japanese whisky, both single malt and blended.
Two of the rarest, and only available by the bottle, are the Hanyu Ichiro's Malt The Colored Joker, and Glen Grant 1955, 60 Years Old, La Maison Du Whisky. Two rare options available by the glass are the 15-year old Bowmore 1964 Bicentenary, and the 18-year-old Macallan 1967.
Kong's personal favourite of the rare options is the Coal Ila 1983 31 Years by Whisky & Cigars. "There are only 56 of these bottles in the world. The taste of smooth peat on the palate, and vanilla notes combined with its bourbon cask ageing makes for a great combination."
In addition to whisky from Scotland and Japan, there are also varieties from Taiwan, India, America, Ireland and Canada.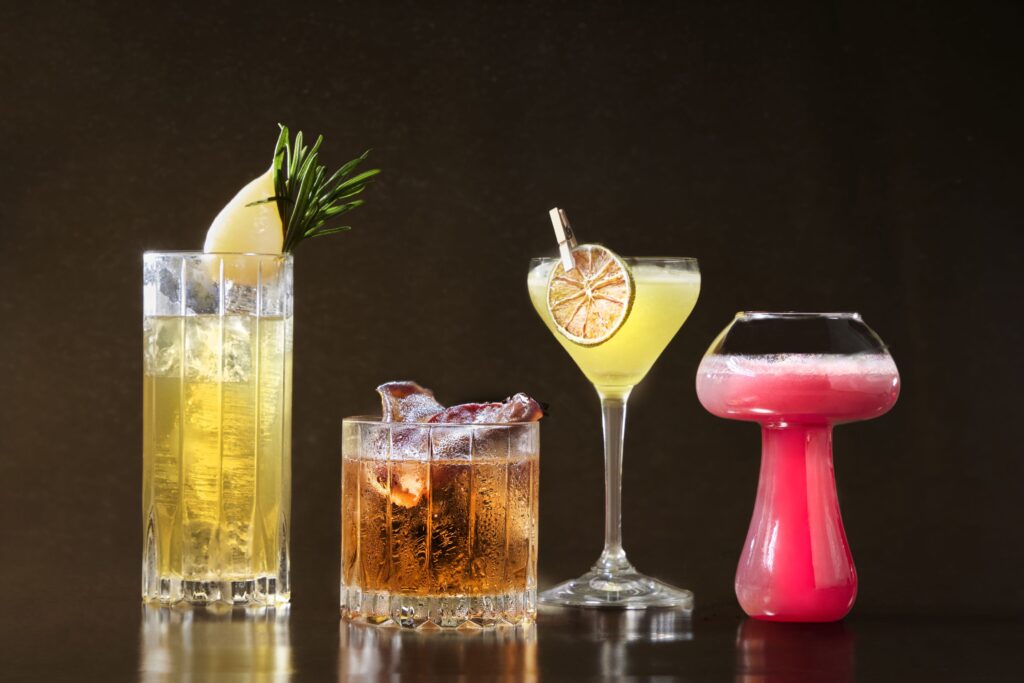 Whisky based cocktails are also available including the intriguing Its Complicated No.2, a heady mix of Wagyu beef fat washed Secret Islay whisky, Maker's Mark 45, Herbal Bitters, honey, Comte cheese and Parma ham.
A full range of other spirits, draft and bottled beers, and even Kombucha is available.There is also a range of fine cigars that can be enjoyed on the outdoor terrace.
Pairing a whisky with a carefully selected complementary dish from Ami's all-day menu is also an option, including the popular Croque Monsieur, Duck Rillettes served with sour dough bread, Heritage beef Croque Burger, and French fries with truffle sauce.
All images courtesy of Ami and Wood Ear
Ami and Wood Ear
Shop 302, Alexandra House, 18 Chater Rd, Central
Tel: (+852) 3185 8396