BMW's electric future is starting to come into focus.
The German automaker unveiled a stylish new concept called the Vision Neue Klasse at the IAA Mobility auto show this past weekend in Munich. The minimalist sedan is meant to showcase what drivers can expect from the marque's next generation of EVs.
The Neue Klasse—which shares a name with the brand's legendary 1960s sedan and coupé line—looks awfully similar to January's i Vision Dee concept. Unfortunately, the new EV lacks its predecessor's color-changing exterior, but it has a much more refined retro-futuristic design. The EV has a forward-slanting "shark nose" and illuminated kidney grilles up front and bold taillights and a chunky rear diffuser in the back. The streamlined shape references the original Neue Klasse but is more athletic thanks to its clean lines. Rounding things out is an attractive set of 21-inch rims that pay homage to the wheels found on the company's race cars.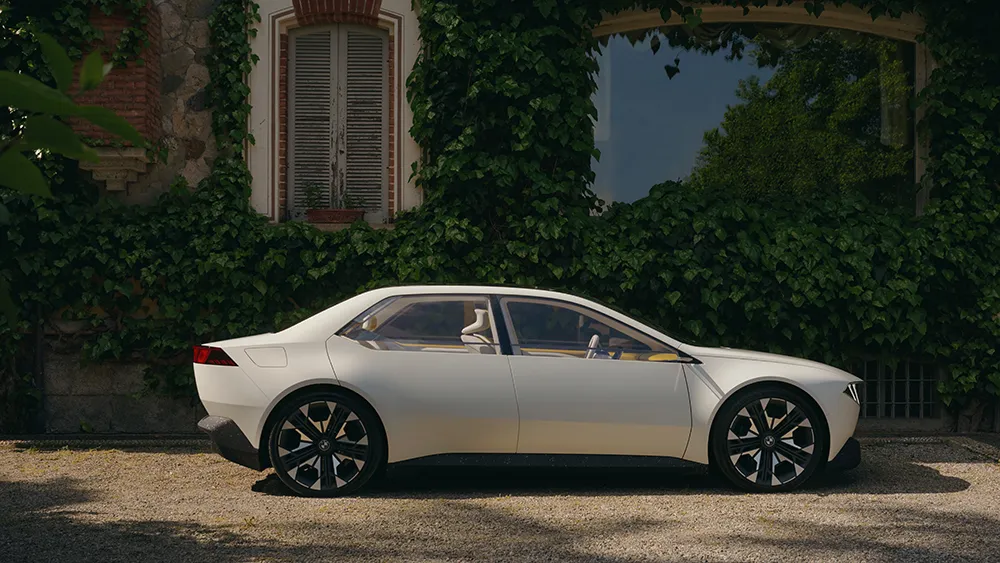 The Neue Klasse may look great, but what really separates it from the brand's current crop of EVs is its tech. Inside the vehicle's greenhouse-style cabin, you'll find a dashboard-spanning "Panoramic Vision" display that projects info from the iDrive operating system into the driver's line of sight, effectively turning the windshield into a giant AR display. Complimenting the system—which BMW says will be available on future production models—are a widescreen infotainment system at the top of the center stack and a head-up display for the driver. The minimalist interior also features vintage-style bucket seats and ambient lighting.
The concept also marks the debut of BMW's sixth-generation eDrive platform which utilizes new battery cells that are lighter. The automaker claims the new hardware offers 20 percent more energy density, 25 percent more efficiency and 30 percent faster charging. No specific range estimate was announced, but Motor1.com reports that the brand previously talked up a 600-plus-mile range for the setup.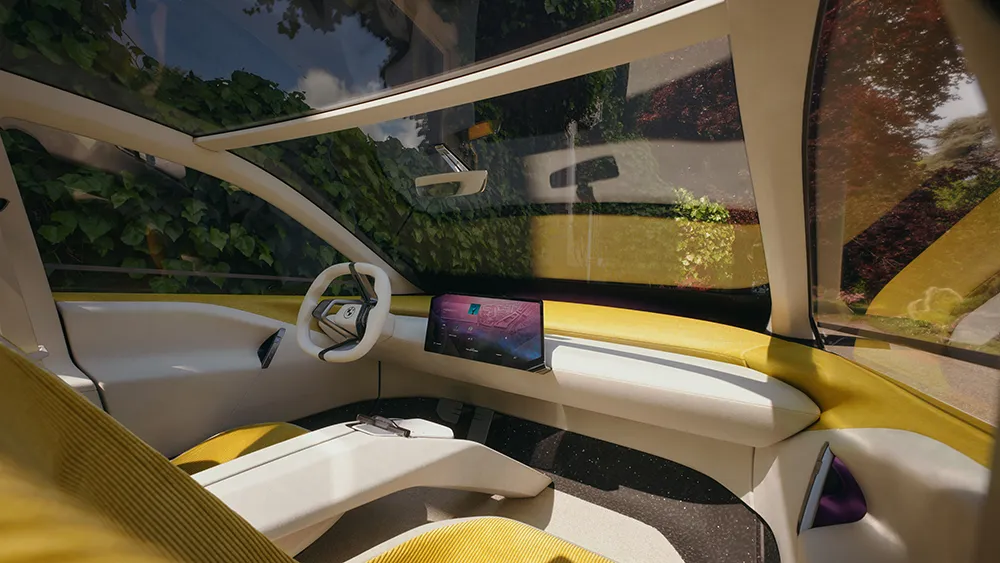 There is still time for Vision Neue Klasse to evolve, but BMW has said it will eventually put the EV into production. There's even some thought that the prototype shown off this past weekend could be a preview of the next 3-series, according to the Car and Driver. Regardless, it looks like the brand is ready to really shake things up with its next generation of EVs.
Click here for more photos of the BMW Vision Neue Klasse.