A vintage watch usually comes with a good backstory, but the provenance of this particular Patek Philippe is truly extraordinary.
The watch in question once belonged to Aisin-Giro Puyi, the last emperor of the Qing dynasty, and has been privy to some incredible moments in history. The timepiece will be auctioned off by Phillips in association with Bacs and Russo later this year, along with several of the Emperor's other treasures.
The coveted Reference 96 Quantieme Lune, which was finished by Patek in 1937, represents a true feat of watchmaking. The model notably features a moon-phase indicator and a triple-date calendar. Although these complications are now somewhat commonplace, it was quite difficult to integrate them into thin models at that time. Patek succeeded, of course.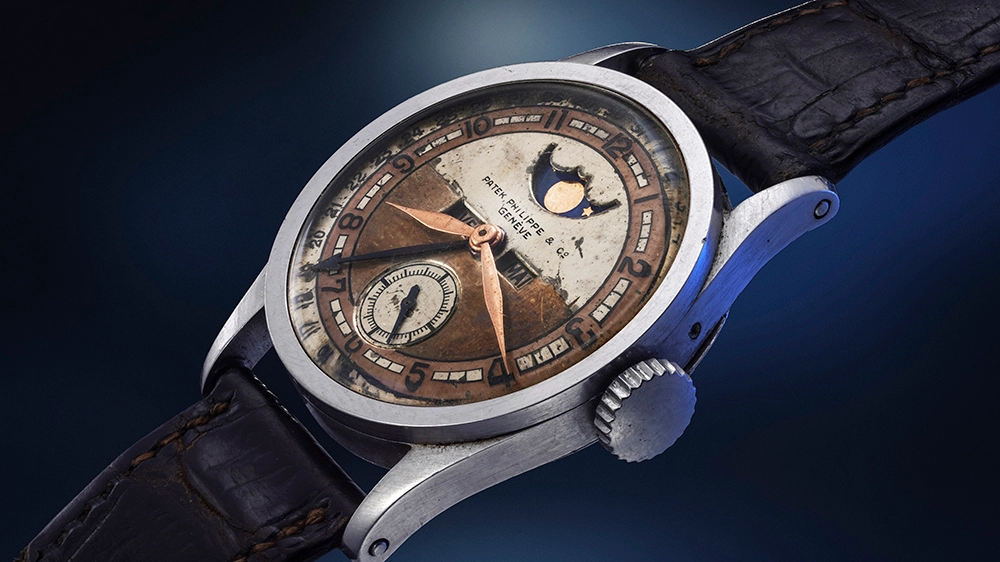 Phillips says only seven examples were previously known, but this fresh-to-market rarity takes that number to eight. Of that small collection, only three sport this particular silvered dial with a rose-gold chapter ring and enamel hour markers. One was snapped up for US$2 million (HK$15.69 million) at a 2002 Sotheby's auction by Patek and added to its Geneva museum; the other was sold in 1996 to a private collector. Given what Patek paid 20 years ago, this piece is likely to hit seven figures.
The watch was originally fitted with a platinum Calatrava case that was crafted by Antoine Gerlach and an ébauche movement made by Victorin Piguet in 1929. With the unveiling of the revolutionary Reference 96, however, Patek upgraded the movement and added this modernist, Bahaus-inspired platinum case.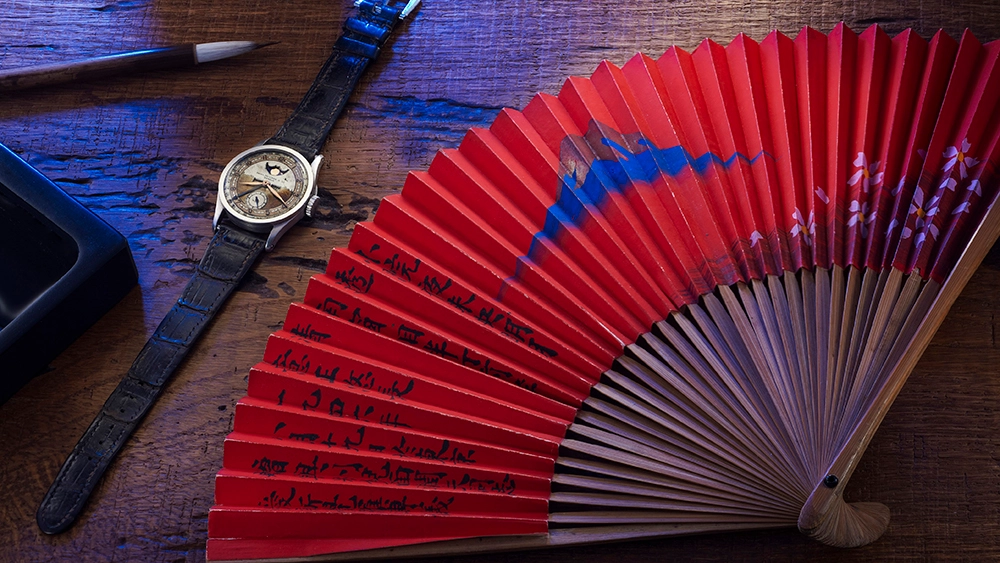 It's not known when or how Puyi got the watch, but it was on his wrist through a five-year stint in a Siberian prison. Puyi was crowned in 1908 but abdicated the throne in 1912 during the Chinese Revolution. He later became the ruler of the Japanese puppet state of Manchukuo during World War II and was captured by the Soviets when the Japanese forces surrendered in 1945. According to a first-hand account by Puyi's nephew, he left the watch and his other possessions to a Russian translator he befriended as a captive.
In addition to the Patek, the auction will include an inscribed paper fan, a manuscript notebook, some watercolor paintings, and a copy of Analects by Confucius. The collection will be on view in Hong Kong from March 18 to 31, after which it will New York, Singapore, London, Taipei, and Geneva. The auction date is yet to be announced. Stay tuned.